LAWN CARE SERVICES
Does your lawn look just as good or even better than the neighbors'? Are you frustrated and embarrassed because you can't seem to get the thick, green, healthy lawn you'd like?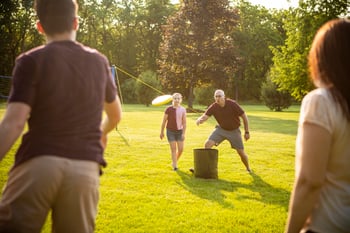 You're not alone. Many of our customers come to us with similar challenges and just want a space where they can spend time with their family and friends, without all the work and hassle.
Whether you're just looking to just get your yard under some level of control or aspire for your grass to become the envy of the block, we have proven solutions to help you.
Offering a Full Array of
Lawn Care Services
Here at Joshua Tree, our lawn care services are designed to get your lawn into shape and keep it looking healthy for years to come. These professional solutions include:
What Makes Joshua Tree Different Than Other
Lawn Care Companies
?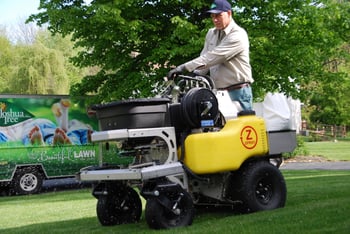 If you're looking for lawn care companies in Allentown, Bethlehem or Easton, PA you will find there are a lot of options. You could easily and quickly get estimates from some of those national lawn care companies or may have even had a local lawn care service hang literature on your front door. Hopeful promises and attractive advertising can be misleading, and you know that making the best choice will save you a lot of aggravation and help improve your lawn as intended.
Here at Joshua Tree, we're all about the search too. It's just as important to us that we find the right homeowners to partner with. Sure we can thicken grass and control weeds, but at the end of the day what's important is a relationship. Ask any of our clients, and you'll soon learn that we are all about building our company one happy client at a time.
Free Expert Lawn Care Advice
Our team of experts would be happy to visit your home, evaluate conditions, discuss lawn care services, and provide you with lawn care pricing that is especially designed to meet your needs and your budget. Feel free to fill out the form on this page or contact us for more information.