ABOUT JOSHUA TREE
Joshua Tree is one of the most trusted tree service and lawn care companies in the Lehigh Valley. With ISA Certified Arborists and PA licensed lawn care technicians, Joshua Tree cares for an array of landscapes and lawns in a results oriented, professional manner.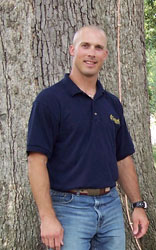 Company Background
With an intense passion for arboriculture, founder Joshua Malik brings to Joshua Tree over 25 years of experience in the tree care industry. And he expects the same passion in his team by employing representatives and field personnel who have achieved and maintained proper industry credentials to ensure clients benefit through proper arboriculture practices. At Joshua Tree, our experience, dedication to safety and level of professionalism set the bar high indeed.
Experience
The team at Joshua Tree excels at providing the professional care expected by our clientele. Armed with sound and proven techniques, we provide productive results in with the most current methods.
Safety
Professional lawn and tree care begins with safe, experienced crew members. Our team attends weekly safety meetings, complete extensive continuing education requirements and adhere to our own stringent safety processes.
Professionalism
Your initial contact is promptly responded to with a return call from a Joshua Tree representative. A warm handshake, a walk around the property with you, an attentive ear and a caring attitude…these further build a relationship which, for many of our clients, has lasted years. Itemized proposals addressing your concerns, prompt scheduling of your work, courteous and skilled workers on-site when promised all these deliver the landscape you envision.