TREE INSECT & DISEASE Control services
Even in a natural forest setting, trees and shrubs have challenges with damaging insects and disease.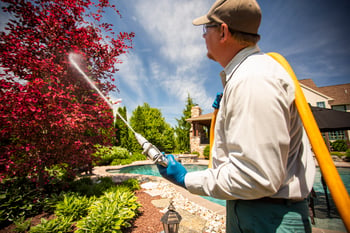 Take those same native plants, and put them beside imported species in a landscape with even more environmental pressures, and your trees and shrubs face frequent problems.
It's for this reason that Certified Arborists recommend tree insect control and tree disease control treatments.
Tree Insect Control Services
One of the most common causes of stress and decline in landscape plants is tree insects and mites. In fact, many pests can deal a death blow in a single season! Your Joshua Tree Certified Arborist will properly identify the pest involved, and recommend beneficial control procedures. Our tree insect control services use EPA registered products with cutting edge methods such as:
Soil injection treatments

Trunk injections

Macro-infusions

Tree spraying services
Tree Disease Control
Services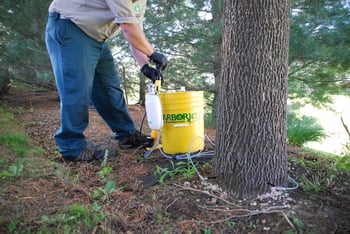 In addition to the harm pests like mites and insects do on their own, shrub and tree diseases also can not only cause cosmetic damage to plants but even cause them to decline and die. Identifying diseases accurately requires an expert, and shrub and tree disease control treatments are specific and individual depending on the species, location, and size of plants.
Our tree and shrub experts will design a custom strategy utilizing the latest tree disease control methods to reduce the chances of your landscape from being harmed.
How Does Joshua Tree Compare to Other
Tree Spraying Companies
?
There are a lot of tree services in Allentown, Bethlehem, and Easton, PA that offer tree insect control and services to manage diseases. Some of these tree spraying companies are just that. They run through a property, spraying trees and shrubs quickly, and hang an invoice. But at Joshua Tree, we understand the delicate science behind managing these challenges.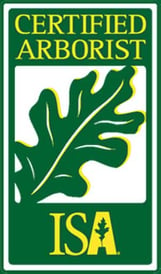 When one of our Certified Arborists arrives on site (whether on a consultation or a service), they employ a systematic approach, considering many factors, beginning with a thorough evaluation of the site. Then, bringing your areas of concern into focus, they will:
Properly identify the species of tree(s)

Inspect the trunk, scaffolding limbs, root collar, and root zone

Diagnose the cause of stress or damage

Enlist the proper insect or disease control treatments

Give other recommendations about how you can care for your trees and shrubs
We would love the opportunity to offer you a free, on-site consultation to evaluate the health and potential problems in your landscape. After walking through the steps above, we can then determine together what tree insect control or tree disease control services are best to keep your trees and shrubs healthy for the years to come.