In almost every job ad you see, companies will talk about how they're such a great place to work. But they can't all truly be as great as they say. Plus, what is it that actually makes a company appealing? What is it that job seekers really want when it comes to jobs in the Bethlehem, PA and Lansdale, PA area?

Some would say it's perks and benefits. Others would say it's training and education—and other ways that the company invests in them and makes them feel valued. Still others might say it's a positive work environment.

We would argue it's all of that, and more.

At Joshua Tree we know that those who are looking for jobs in the Lansdale, PA and Bethlehem, PA area are seeking a company they can really enjoy working for—and at which they feel truly valued.

Here are 27 (that's right, 27!!) ways that Joshua Tree creates an amazing Bethlehem and Lansdale, PA workplace so that those who come to work for us have found a job they can love.
Hosting Company Events
One way that Joshua Tree shows employees how much they matter is through a number of different company events. This is also because we're a team that truly enjoys hanging out and likes having fun together. We believe that when we work hard we can play hard, too. It's something that makes our jobs in the Bethlehem, PA and Lansdale, PA area special.

Here are some examples of these events.
1. Memorial Day Party
Each year we have a full-blown Memorial Day party at different locations—oftentimes a park. We always have it catered and have a number of activities, games, and giveaways for the winners of the games.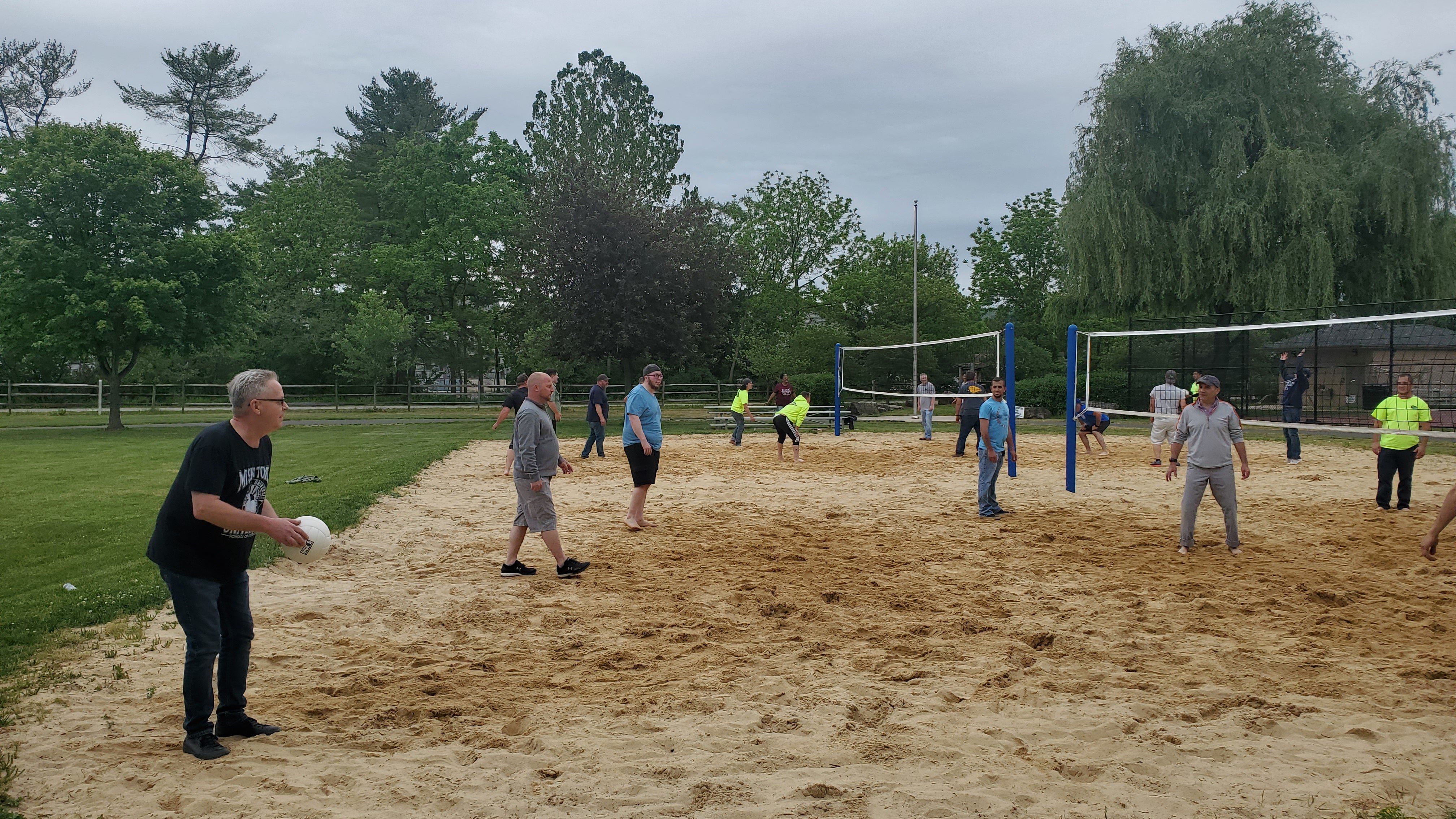 2. Fourth of July Picnic
When crew members come back from their workday ahead of the long weekend, we finish up that day with a cook-out. We grill hot dogs and burgers, have picnic sides like potato salad and chips, and just celebrate as a team ahead of the weekend.
3. End of the Year Bang
In an effort to ensure that the end of our season closes out with a bang, we always host some really exciting events. In the past, this has included paintball, a spa day, horseback riding, axe throwing, pheasant hunting, an escape room, and even indoor skydiving. We'll put up sign-up sheets and team members sign up for the events that they're interested in. Of course, it's all paid for.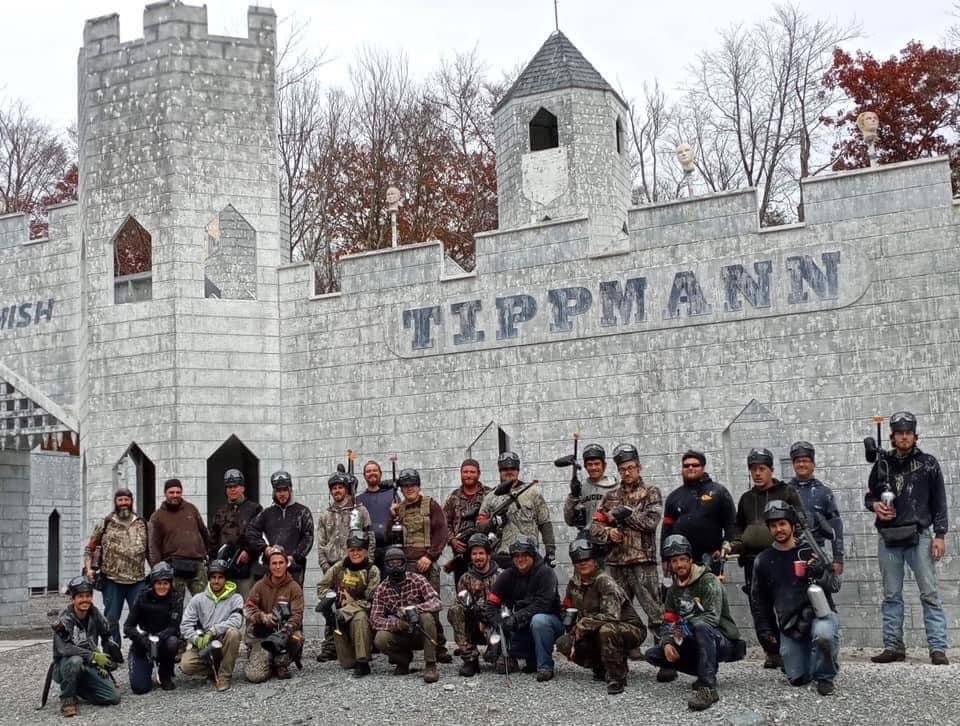 4. Season Kick-Off Meeting
Once it is time for the next season to start back up, we host a season kick-off meeting, usually somewhere other than the warehouse. The whole idea is to bring everyone in from both our Souderton branch and Stockertown headquarters and share vital company information to get the season off on the right foot. This meeting always includes light refreshments like bagels and fruit.
5. Halloween Costume Party and Contest
This is an event at the warehouse in which we ask everyone to dress up and we have the team vote on the top three costumes. We have a paid day off for first place, and gift cards for second and third place. It's a lot of fun to see the team get into the Halloween spirit and dress up!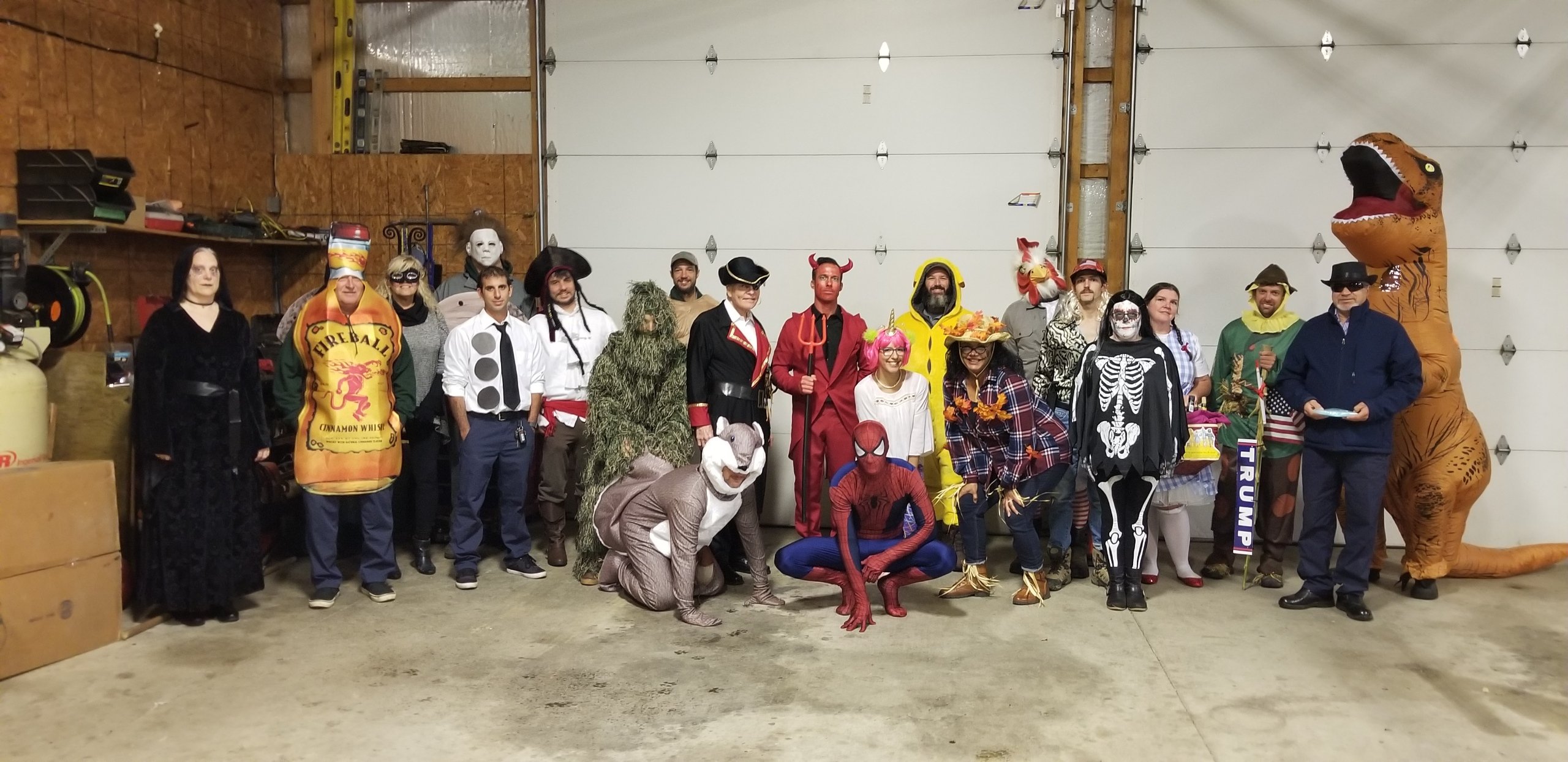 6. Secret Santa Gift Exchange
While not a mandatory event, we always have a lot of the team interested in our Secret Santa Gift Exchange. We have a signup sheet for everyone who wants to get involved, and then those participants all draw names out of a bag. This is just another way we like to get into the holiday spirit.
**It's important to mention that team members are paid for their attendance at all of these events and activities—including the end of the year bang! It's just one way that we make a great effort to show our employees how much we value their time.
Training Opportunities
At Joshua Tree, we take training for our jobs in Bethlehem, PA and Lansdale, PA incredibly seriously. It's something where we go above and beyond in all areas of our company (tree care, lawn care, and pest control). So often, we know that companies hire folks and then fail to properly train them because they're so eager to just stick them in the field. But then they wonder why their people don't stick around or don't succeed.

Here are just some of the training opportunities that we offer as well as how we focus on safety.
7. OSHA Compliance
OSHA compliance is absolutely critical in our industry and that's something that we take seriously. We are often going through some of our OSHA training at that season kick-off meeting. But we'll cover it whenever it's needed.
8. A Focus on Safety
At Joshua Tree, we are committed to offering a culture of safety and we achieve that in multiple ways. This includes weekly department meetings. We're constantly talking about safety and have training systems in place so that we know our team members are fully trained by the time they're operating equipment.
9. Pryor Learning Solutions
Pryor Learning Solutions offers online-based business training courses. Various team members, particularly those from the office staff, have participated in these in order to learn skills that help make their job more efficient. Joshua Tree pays for participation in these courses.
10. Certified Arborist Training
At Joshua Tree, we also want all of our tree care team to become Certified Arborists, and we pay for that training. Certifications come through the Tree Care Industry Association (TCIA), and we supply team members with everything they need to get ready for the test. Then we also pay them to take time off to take the test.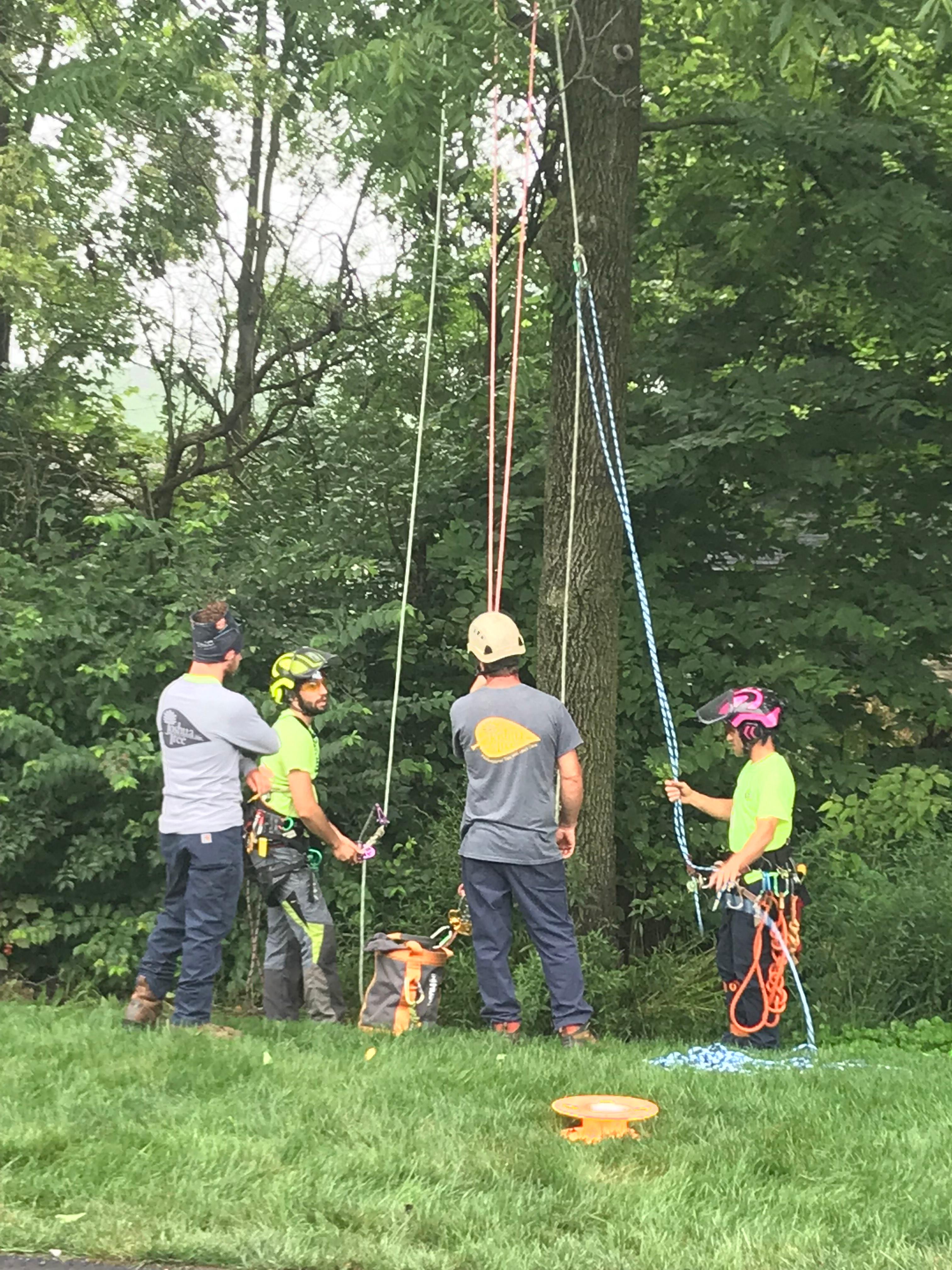 11. Applicator License Training Courses and Continuing Education
On the lawn care side, we also want our team members to earn their applicator license and to keep those skills fresh by participating in continuing education. We help set these team members up for success by ensuring they have everything they need to take the test as well as paying them for their time off.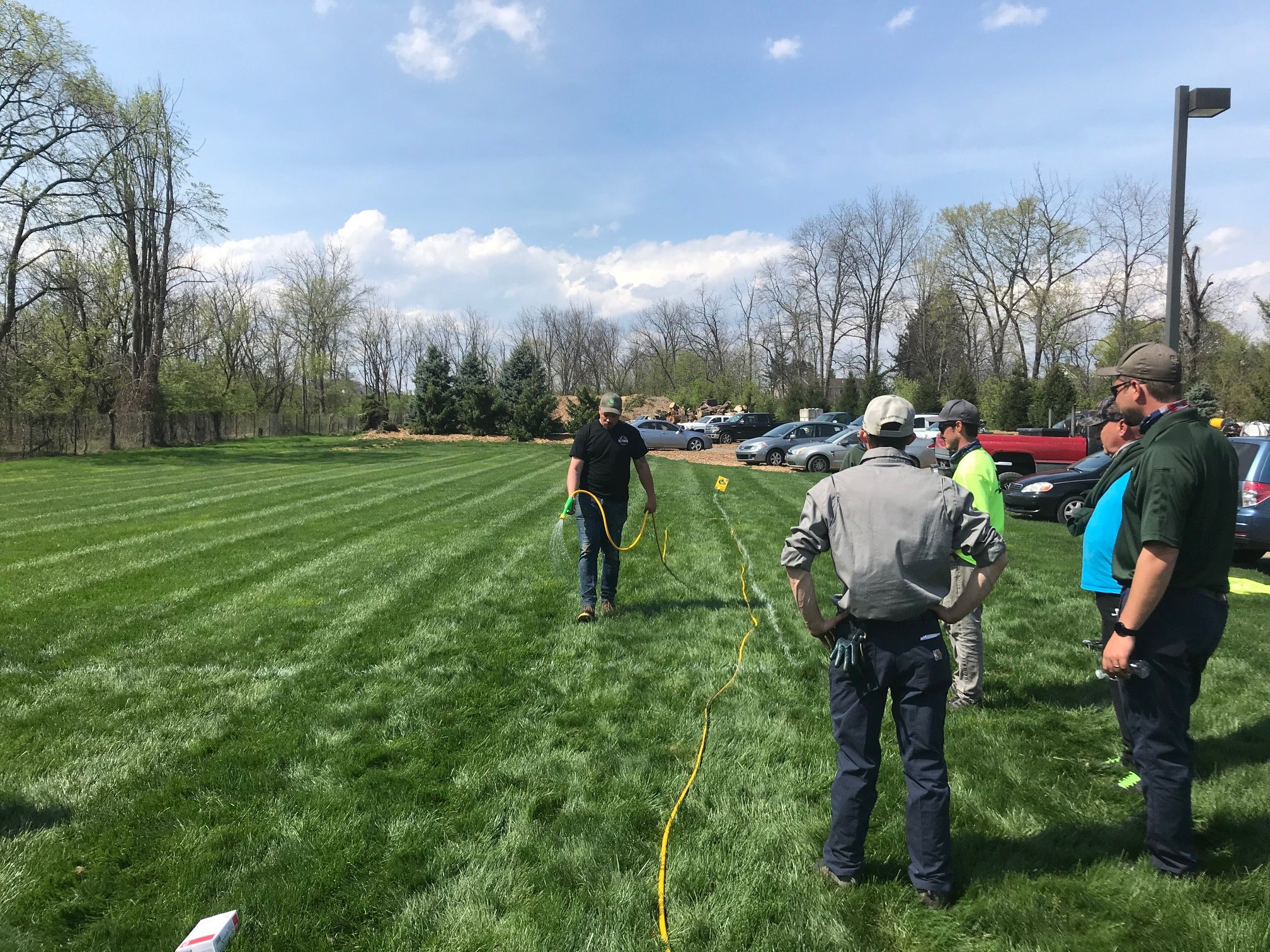 12. Software/Industry Conference Training
Joshua Tree also regularly participates in industry conferences, including some for our software system. Some of these have been at destination locations like Florida or Nashville, and management has selected some team members to come along. That's an all-expense paid trip.
13. On the Job Training for Entry Level Team Members
When new team members come to Joshua Tree, we have a very robust training program where they can train "on the job." That means they can "earn while they learn."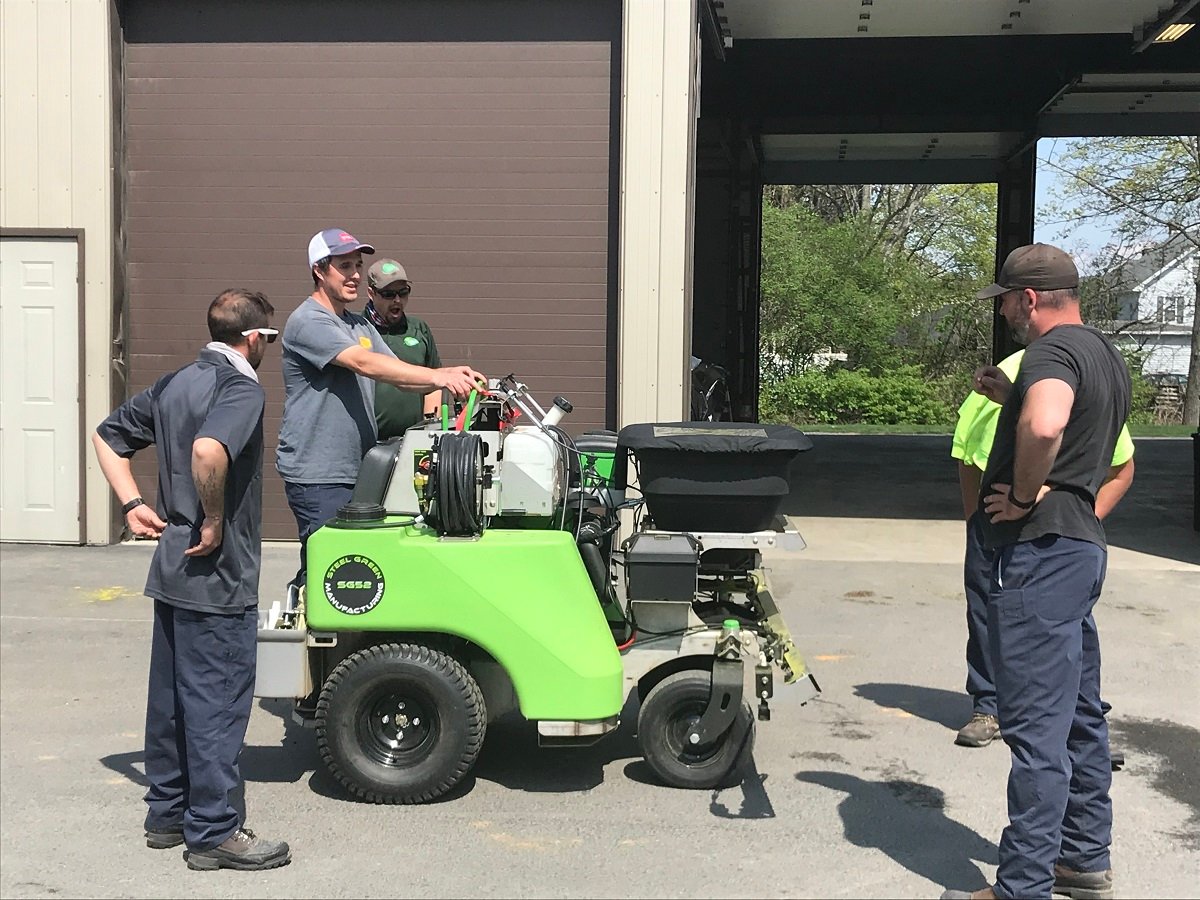 Benefits and Perks for Team Members
We know that job benefits and perks are also important when it comes to jobs in Lansdale, PA and Bethlehem, PA. Most job seekers are interested in what a company has to offer beyond the salary. Here are some of the job perks and benefits that Joshua Tree offers.
14. Employee Appreciation Cookouts and Morning Treats
In addition to larger planned events, we also have random team member appreciation cookouts and morning refreshments every so often.
15. Opportunities to Climb the Career Ladder
Another perk of working at Joshua Tree is that we have plenty of opportunity to climb the career ladder. We are a growing company so there are often new opportunities coming up. If you're someone who does not want to become stagnant in his or her role, there are chances for you to grow with us.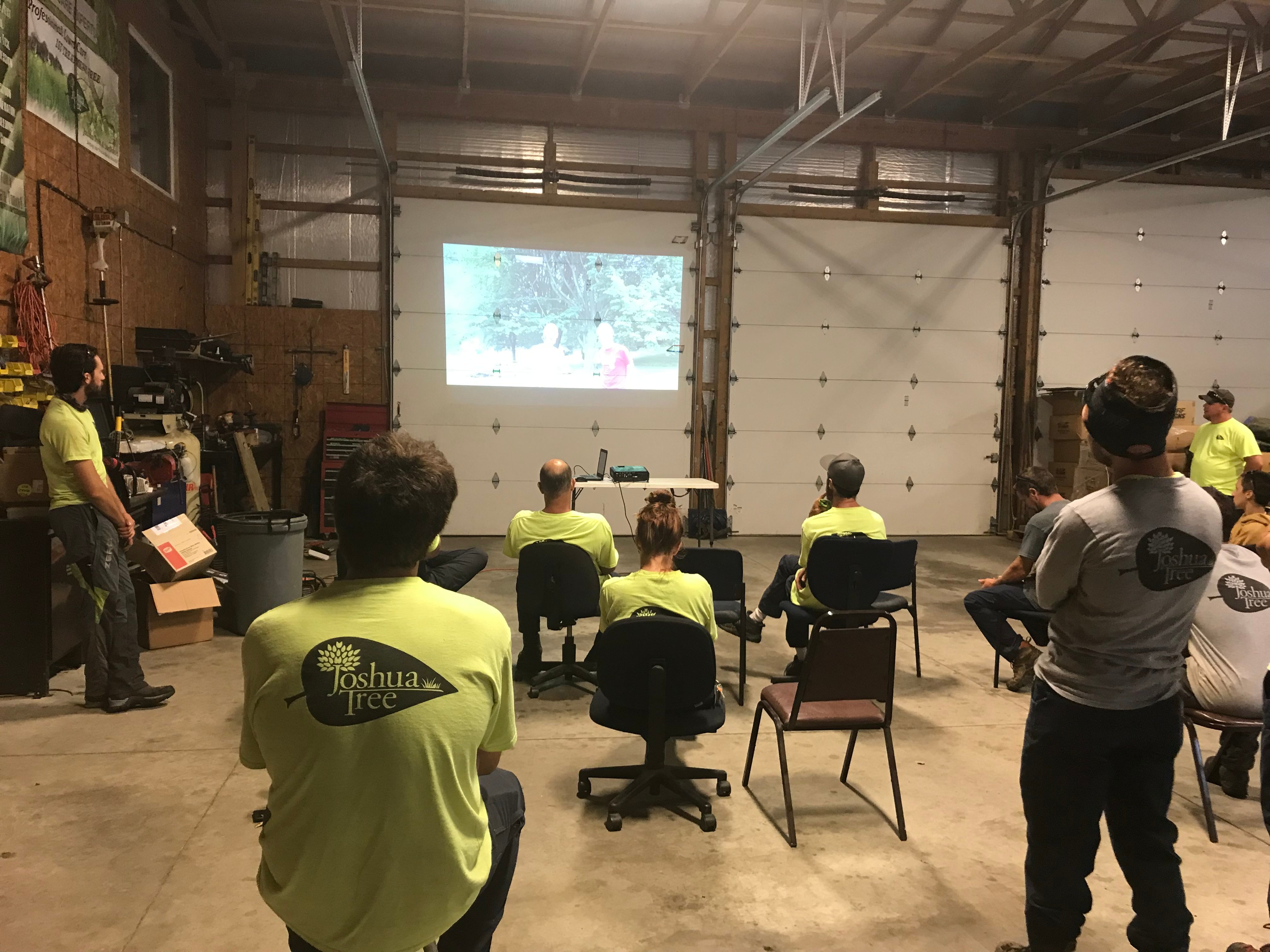 16. Comprehensive Benefits Package
Employee benefits are also important and we offer a comprehensive benefits package. This includes medical, dental, vision, and voluntary life insurance.
17. Company Gear
Joshua Tree also has some great company gear for team members including hoodies, tee-shirts, and dress shirts. We love that our team members proudly wear their Joshua Tree gear even after work hours!
18. Employee Assistance Program
We also offer access to an Employee Assistance Provider program for team members who might be struggling with issues outside of work including grief and loss, relationship or marital challenges, or depression. We want our team members to be their best self both in and out of the workplace.
19. Paid Holidays, Sick Days, and Vacation Days
Paid days off are important when it comes to a positive work/life balance. Taking a day off shouldn't have to be stressful because you'll go without pay. That's why we offer paid holidays, sick days, and vacation days—something relatively unheard of in this industry. In fact, as we mentioned, we even pay a day's wages when we invite team members to join us for company events.
20. A Positive Work Environment
Again, we know that a lot of companies talk about great team culture but then once you start working there, you realize it was all a farce. Here, we truly care about cultivating an amazing culture where people enjoy coming to work.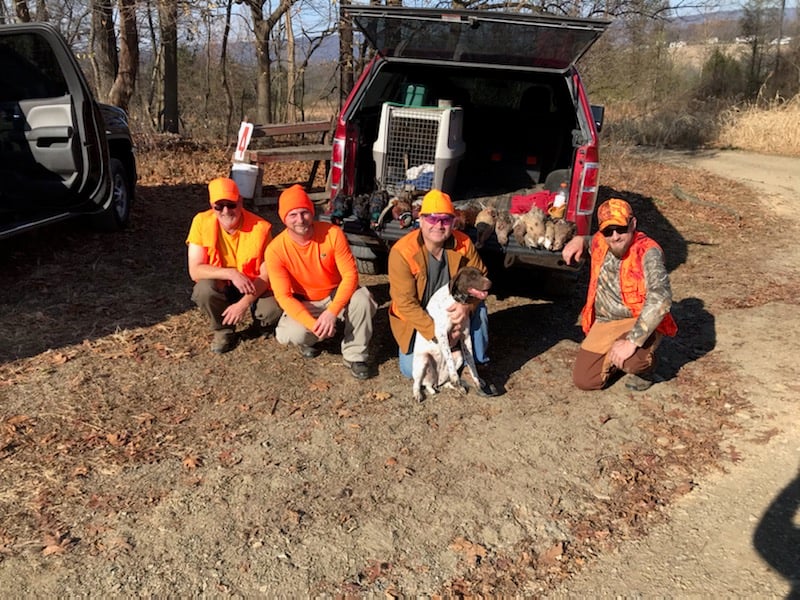 21. An Amazing Work/Life Balance
We understand that a solid work/life balance is critical to our team members' happiness and we take that seriously. We don't want you working weekends! And we don't want you having to stick around late. We greatly respect that our team members have lives outside of work.
22. A Locally Owned and Operated Company
Joshua Tree is also a locally owned and operated company that promotes a family environment. You'll often hear us talk about our Joshua Tree family because that's how we view it. We truly care about the people on our team.
23. Paid Lawn Service
We also offer a fully paid lawn care service to all of our team members up to 5,000 square feet. If you have a lawn that is larger than that, you'd just pay the difference. This is a benefit that many of our team members love taking advantage of! They are proud to be able to have an amazing lawn. We also offer a discount on all of our other services.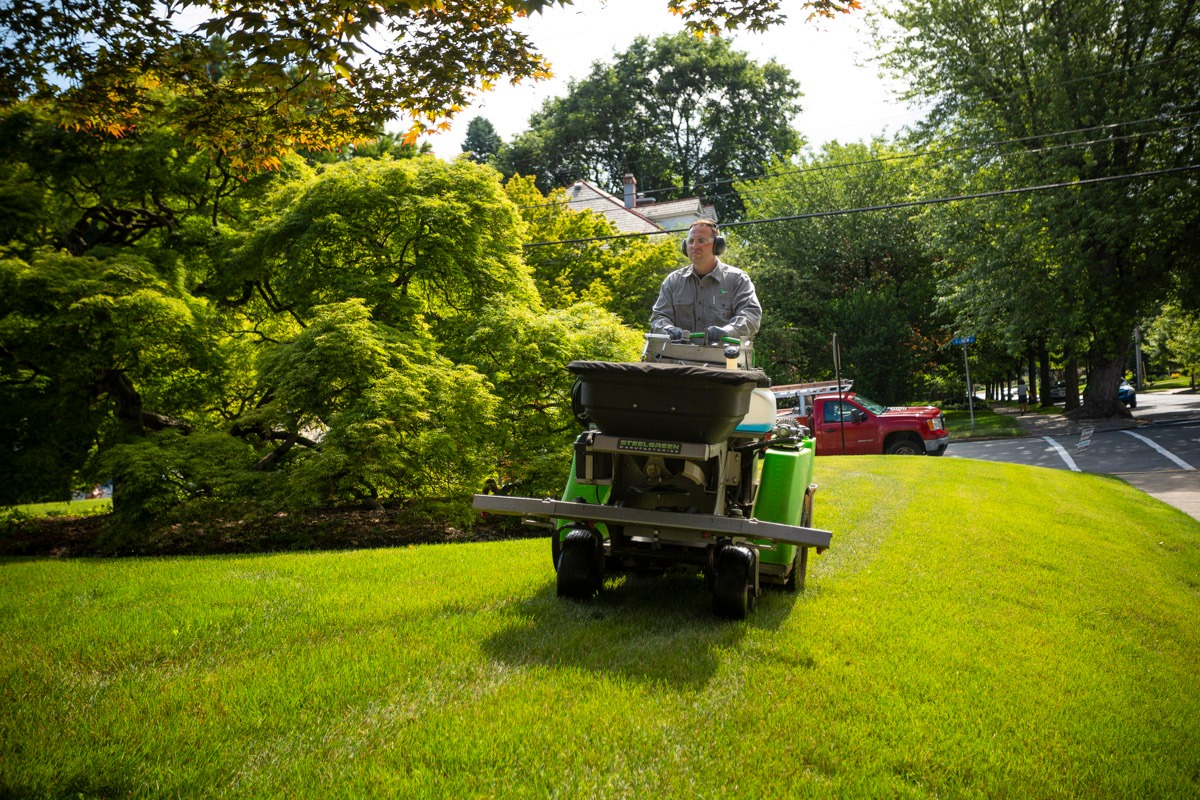 Team Member Incentives
Finally, in addition to the employee events, training, and perks, we also have plenty of what we'd call "incentives." These are opportunities to earn additional money.

Here are some of our most popular ones.
24. SAFE Point Program
We have a point program that is tied to our employees commitment to safety and to the company as a whole. Employees earn points to purchase gear. This includes $10 for every shout-out or testimonial they receive from a client. It doesn't have to say their name directly. If a client posts a Google Review, we always look up the technician who services that account and make sure they receive credit.

Employees can also earn an extra $25 in the point program for every quarter if no accidents occurred. Each of those individuals who did not have any accidents also goes into a drawing for an extra $50.
25. Technician Lead Program
Technicians can earn an extra $10 in their paycheck for each new qualified lead. This does not have to be a brand-new customer. It can be an existing client that you suggest a new service to. For instance, you might be out treating the lawn and see a beehive. If you recommend our pest control services and the client reaches out, that's an easy $10 each time.
26. Gift Card Recognitions
We're also frequently recognizing top performers and prize winners of various friendly competitions that we hold. This typically takes place during any company-wide events. We believe it's so important to recognize a job well done.

One such competition is a before/after photo competition in which the crew members will send in photos of their projects. As a company we'll vote on the best transformations and give out gift cards to the winners.
27. Competitive Wages
Of course, we recognize that none of this means anything if we don't also offer competitive wages. We do offer highly competitive wages on top of all of these incentives.

Along with that, we also offer co-worker referral bonuses and sales commissions so that our team members have the opportunity to earn even more.
Come See for Yourself How Joshua Tree Can be an Amazing Lansdale, PA or Bethlehem, PA Job
We've been in the industry long enough to know that there is a wide range of companies out there. There's also a wide range of what those companies have to offer. If you're looking for Bethlehem or Lansdale, PA jobs, then you probably desire not only a competitive salary but some additional perks, benefits, training, and incentives which make the job even more appealing.

Joshua Tree offers that.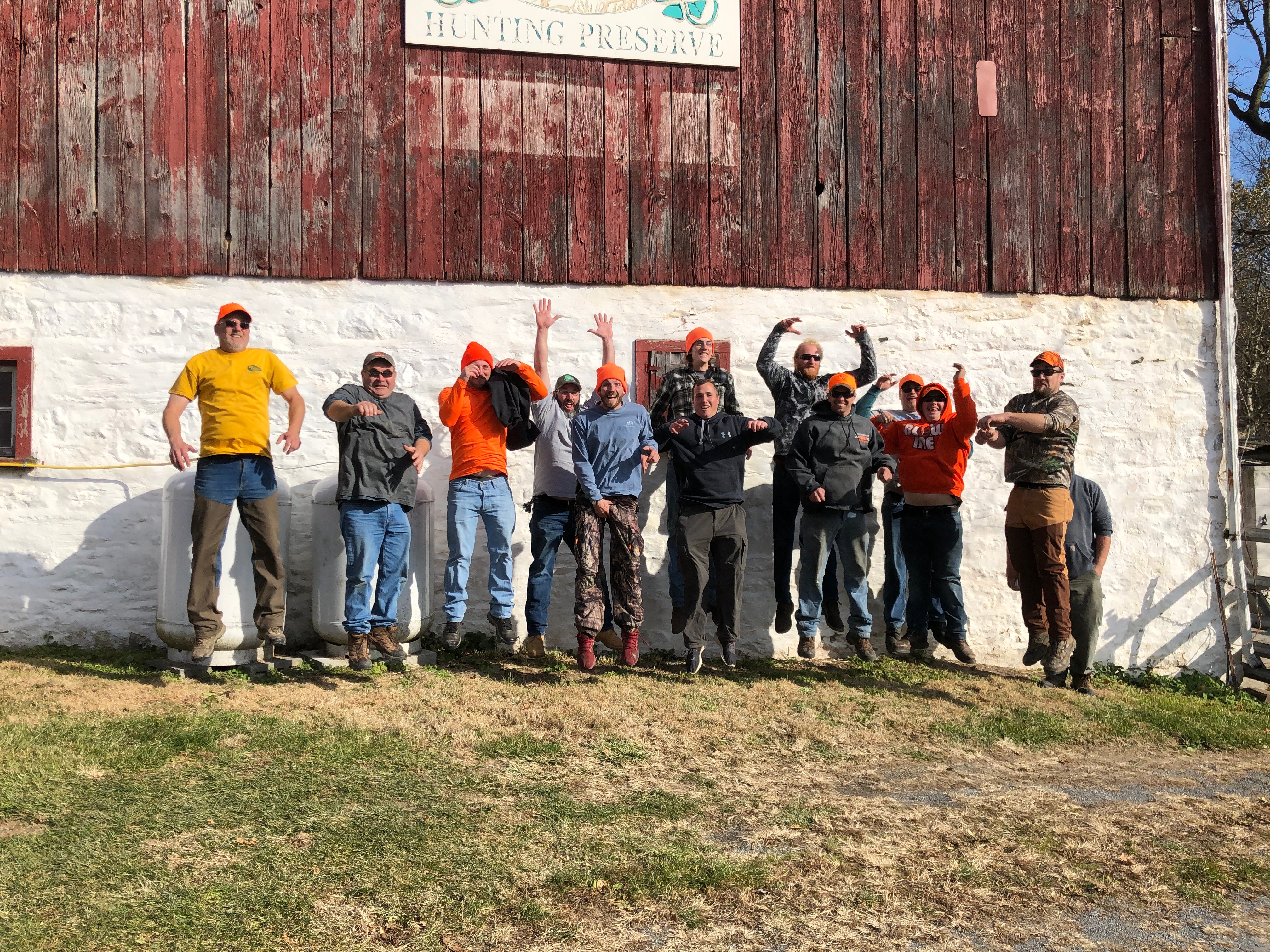 We have an incredibly positive team culture and want Joshua Tree to be a place where people love to work. We also care deeply about giving our team a great work/life balance. And we help to set our team up for success by giving them the best training, education, and equipment, and quite a large variety of perks, benefits, and more.

If you're looking for a job in Lansdale or Bethlehem, PA, then we invite you to come see how Joshua Tree is an amazing place to work.

Want to learn more about what a career with Joshua Tree can mean for you? We value our growing family and would love to answer any questions you may have.