Have you ever thought about a career as a tree climber? You might be wondering what goes into tree climber training and whether it's something that you could pursue. After all, it sounds like a thrilling job! You get to be outside all day, climbing high in the treetops, and using specialized equipment.

Or, perhaps you're already a tree climber but you ended up in the position without a lot of training. We understand that not all tree climber training is going to be the same.

That's why we wanted to take some time to share what tree climbing and arborist training is like at Joshua Tree. We truly believe in helping our team members take their careers to new heights; and we want you to be able to climb the career ladder as you climb trees. That's why great training is at the heart of everything we do.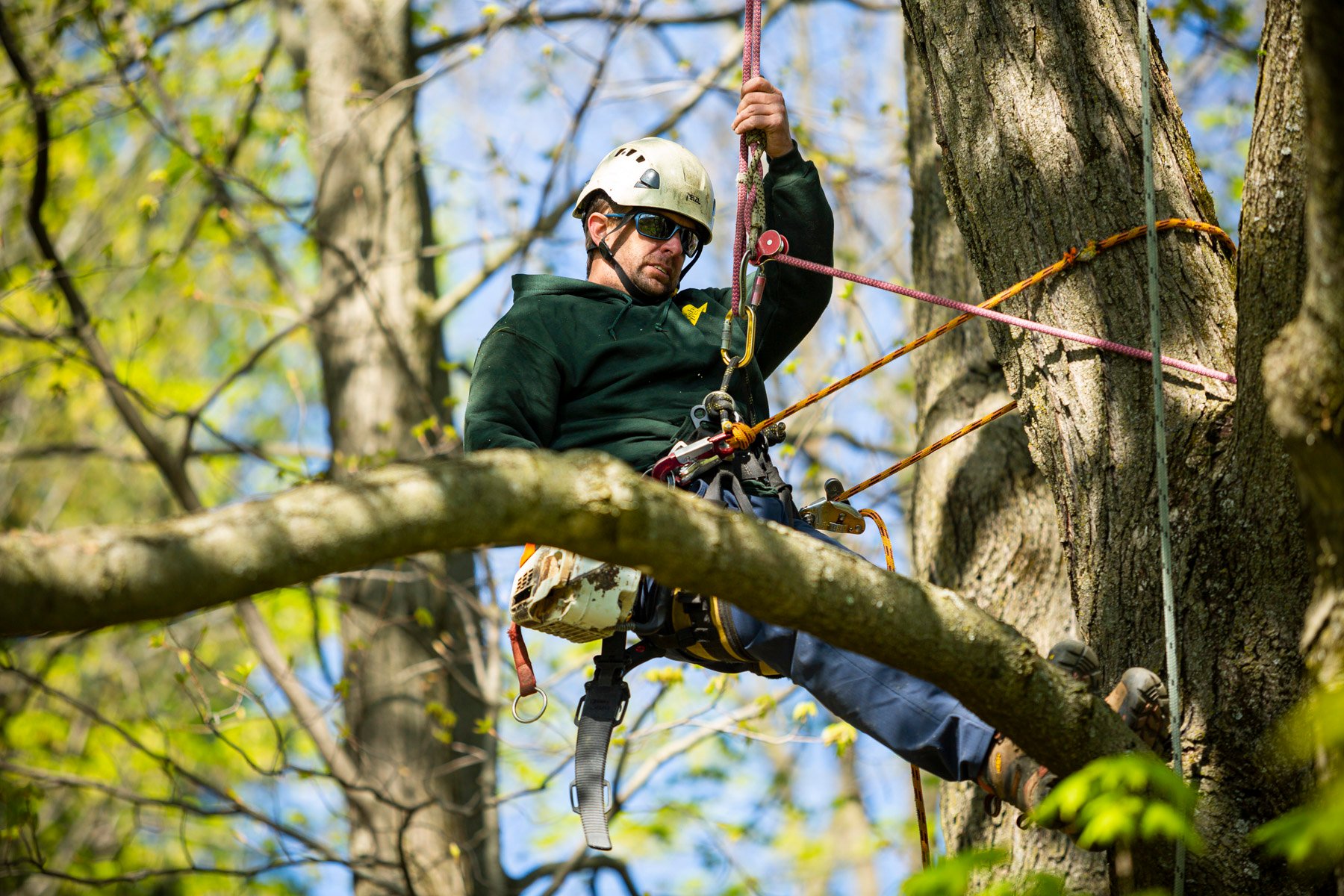 How Tree Climber Training Starts
At Joshua Tree, our onboarding process takes a day (whereas for some companies it might take an hour). That's because we don't believe in just putting people right into the field. We go through a lot of safety training including reviewing our manuals. We also get you set up with our Human Resources platform. And, we take some of that first day to outline our goals for you.

Here at Joshua Tree, we want you to have a very defined path for what it will take to climb the career ladder. It's not something we talk about arbitrarily. We literally show you how you can get started from day one.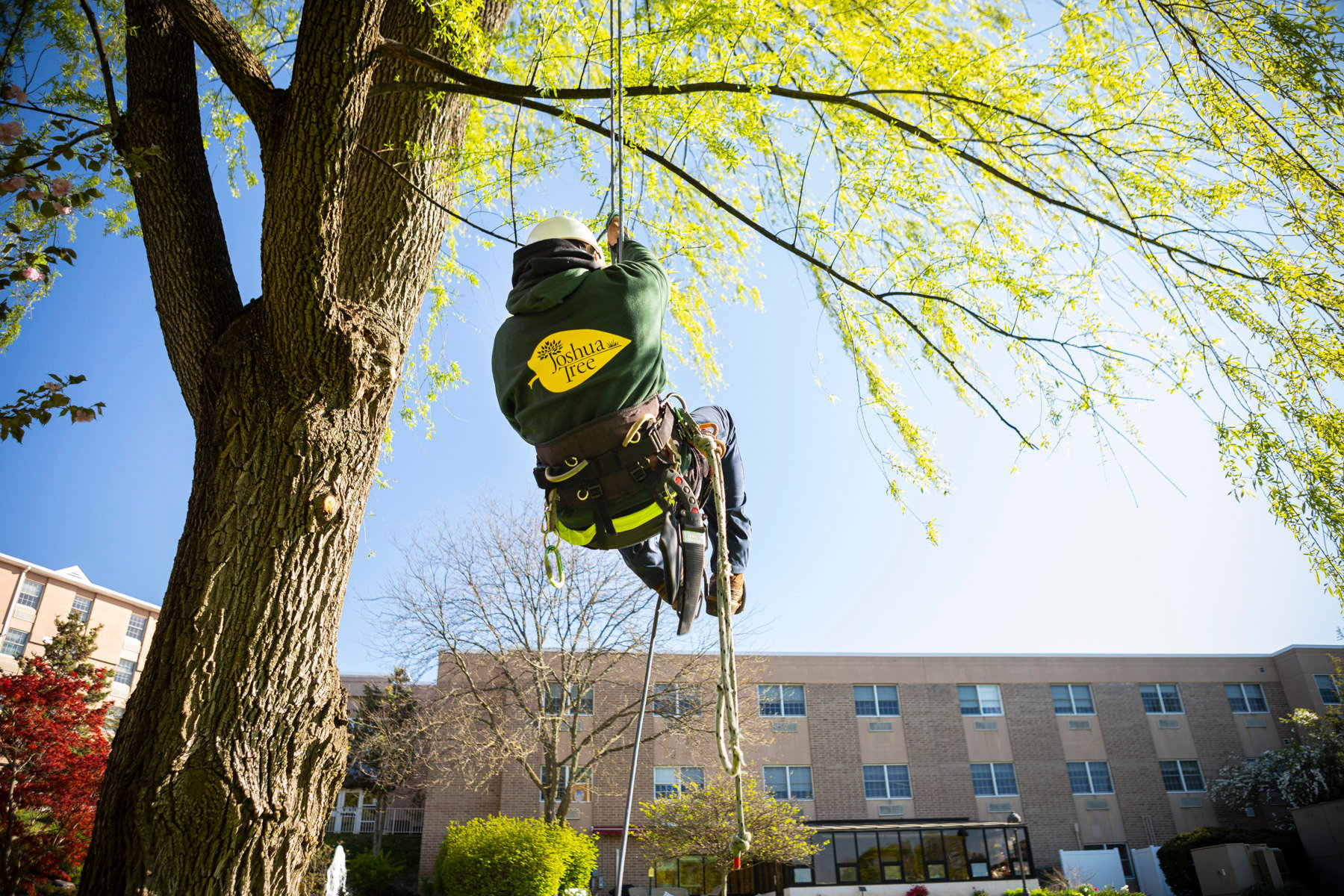 What Will Tree Climber Training Include?
We will cover a variety of specific topics in training including safe chainsaw operations, chipper maintenance and operation, and climbing best practices. You'll learn the best pruning practices, tree removal techniques, and how to use many specialized pieces of equipment.


We'll also cover driving best practices, operating heavy-duty trucks while pulling trailers, and knowing how to maneuver through traffic. We do sign off on driver evaluations before sending you out on the road.

Many people are surprised to learn that we even do training on how to talk to a customer. We know this is an area that is often overlooked and many arborists are great at what the work they perform, but they have no experience talking or working with clients. We'll help set expectations so that you can perform a final walk-through with the customer when the work is complete.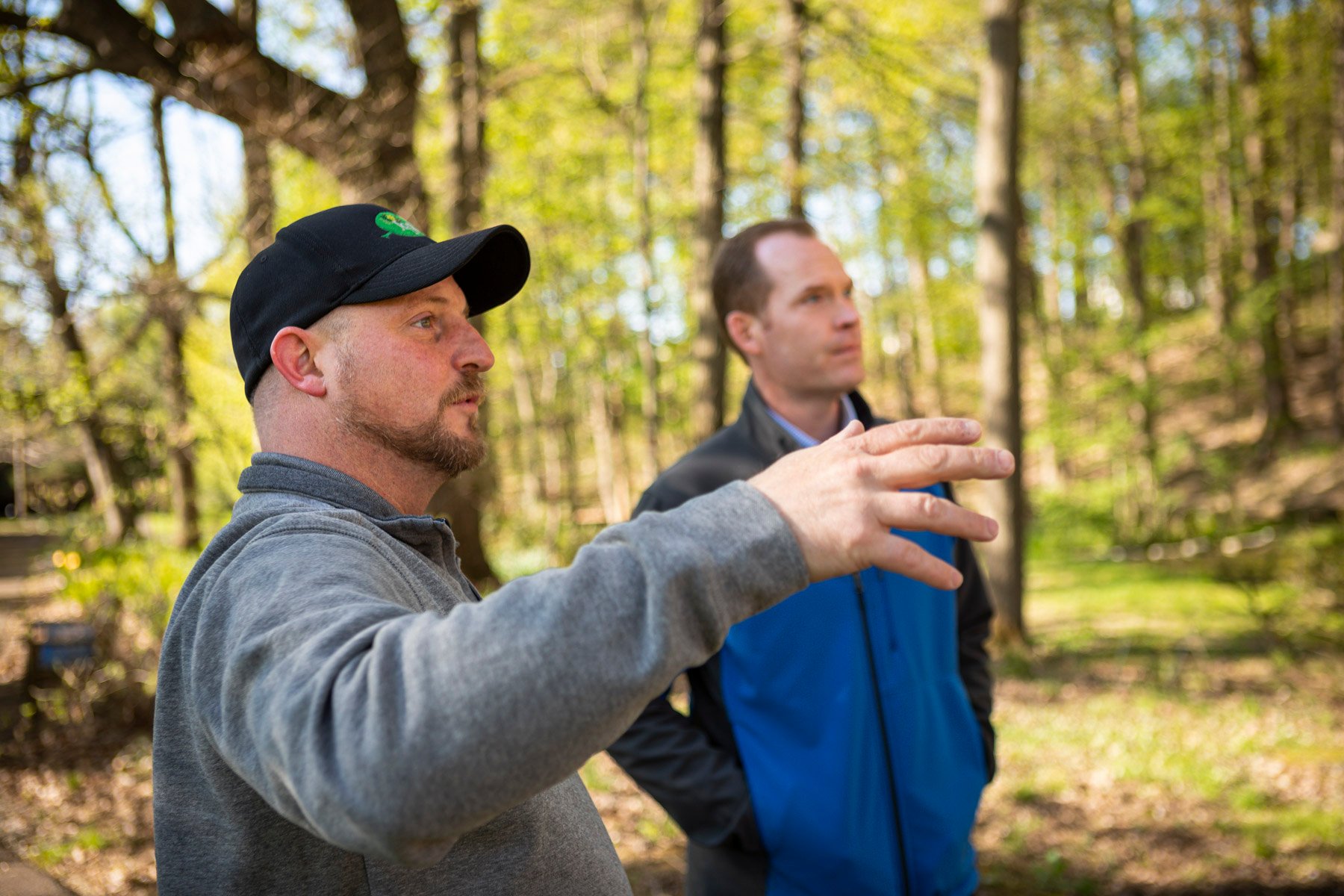 All of this sets our team members up for autonomy. From day one to 90, most new team members (particularly those who are brand-new to the industry), start out as groundsmen. But they're learning the entire time about climbing, equipment operations, and safety. Then, after that 90-day point, you'll begin climbing work on a crew.

The goal is that around a year and a half, you'll move into a crew leader role and have your own route and your own crew.

We're able to achieve this because of our strong emphasis on training. We have a team member who is our Training Coordinator, and he heads the effort to ensure that all new team members receive thorough training. He is a Certified Arborist with more than 20 years of experience and trains not only the entry-level newcomers but also more experienced tree workers who will learn the Joshua Tree way.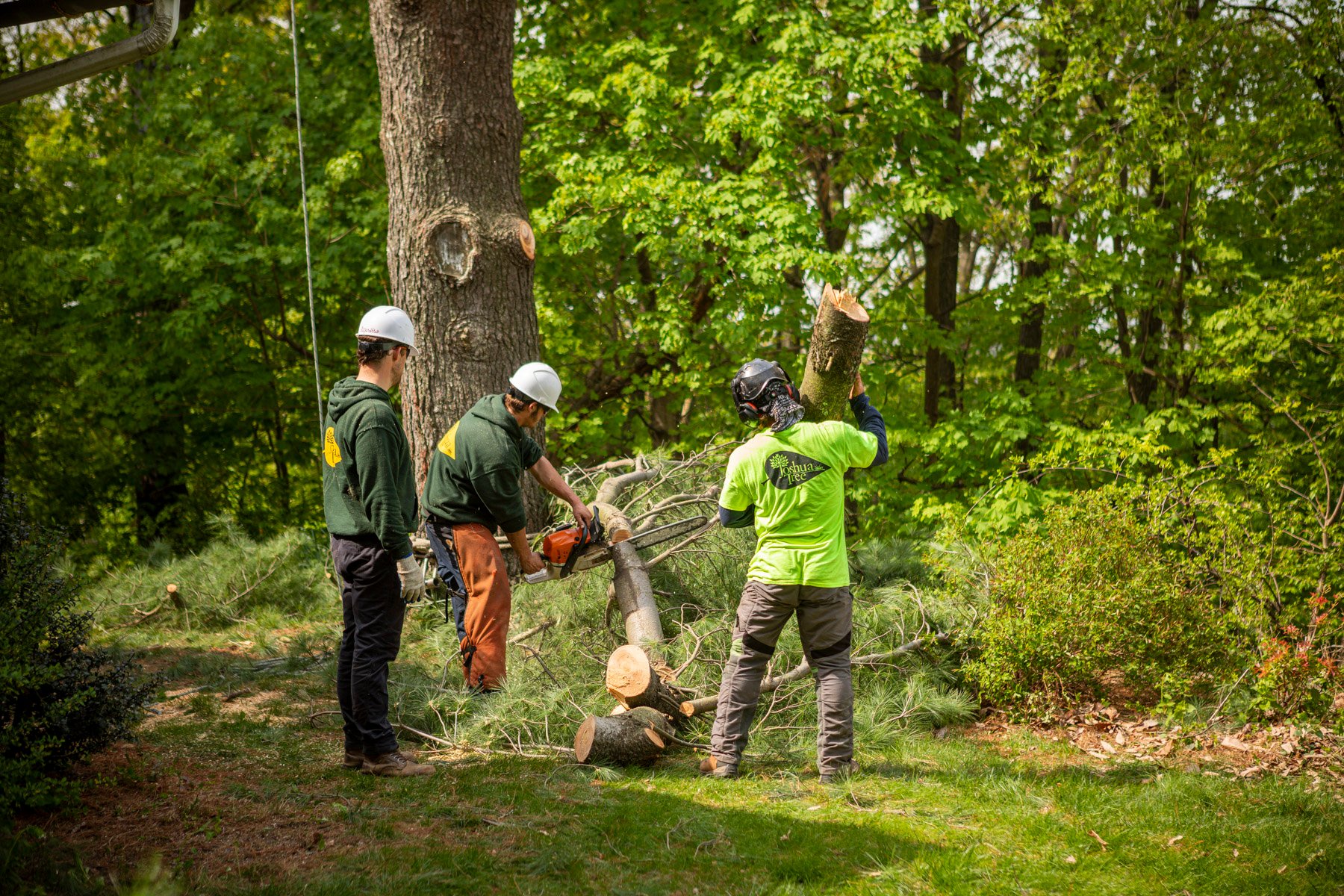 What About Tree Climber Certification?
At Joshua Tree, we take tree climber certifications seriously and we help support our team members in the effort to achieve them.

We want all of our team members to work toward the goal of becoming Certified Arborists.

Certifications come through the Tree Care Industry Association (TCIA). We supply our team members with the booklet material they need to learn the material and get ready for the test.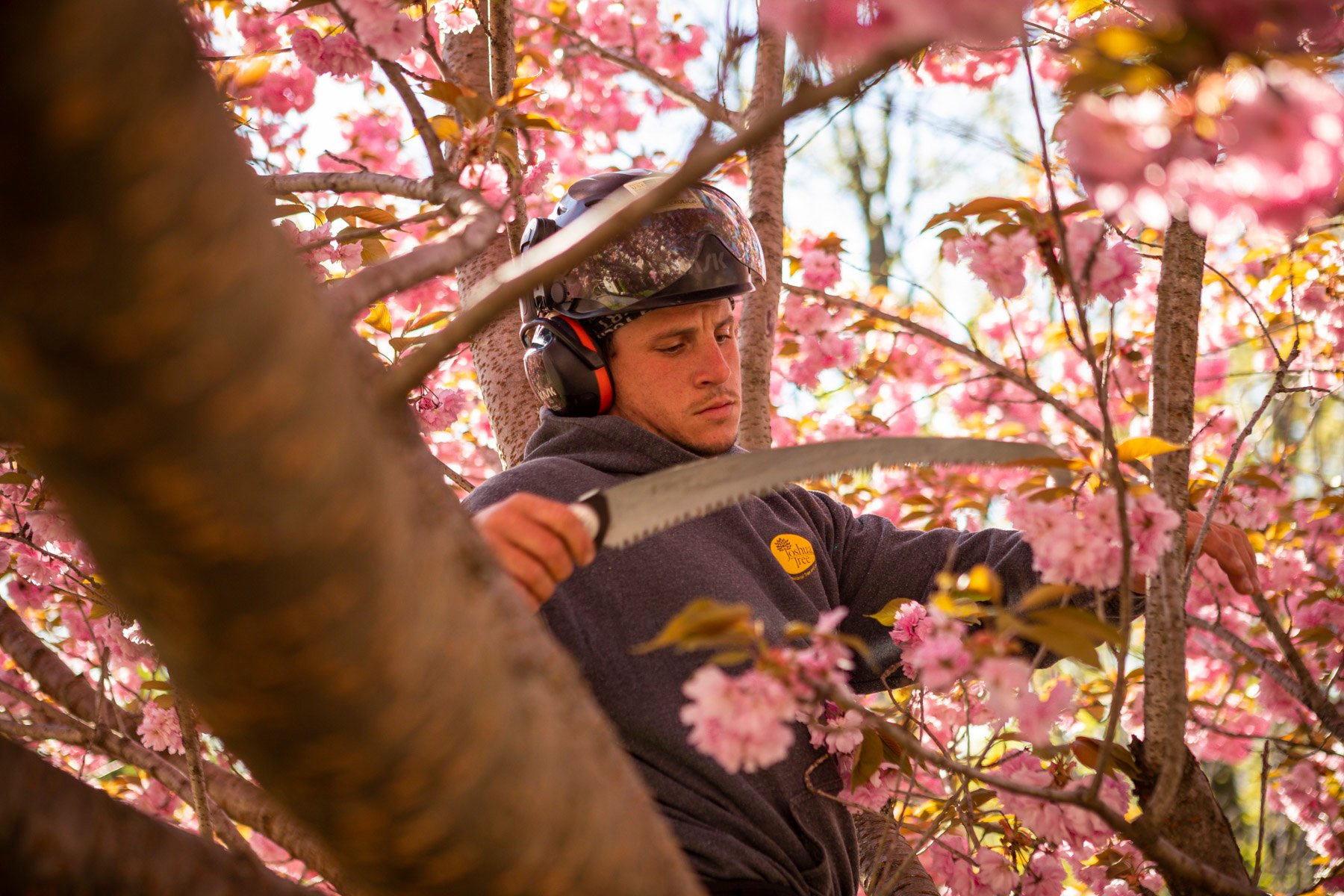 Then, we pay our crews when they take the time off to go take the test. It's an effort that is incredibly important to us and we'll support you in ensuring success.
How the Proper Arborist Training Takes You to New Heights
At the end of the day, we will provide support each step of the way so that we can truly help set you up for success as you climb to new heights (both literally and metaphorically speaking). We know there are plenty of tree care companies out there that aren't as dedicated to training and take it nowhere near as seriously as we do. Perhaps they are afraid that well-trained tree climbers will go on to better opportunities.

But we're also focused on making Joshua Tree a great place to work.

We are constantly looking to hire new people that fit our culture. In fact, we care more about hiring based upon "culture fitting" than we do experience. We feel confident that with our robust tree climber training program, you'll learn the logistics that you need to learn. Therefore, we'd rather hire folks who would make a good fit on our team.

Arborist jobs can be wonderful career options, assuming you get connected with the right company and the best training. We're so proud of the team of dedicated and passionate professionals that we've built and we're always looking to add to it.

Want to learn more about what a tree climber and arborist career with Joshua Tree can mean for you? We value our growing family and would love to answer any questions you may have.