After working for Joshua Tree for nearly 15 years on a tree climbing crew, Steve Paepke is excited about beginning his new adventure as an Account Manager. He says it is going to give him an opportunity to utilize the skills he's amassed not only in his time at Joshua Tree but also his 27 years total in the tree care industry—while also getting to serve clients in a new way.
Steve can remember the early days at Joshua Tree when there were "5 or 6 team members on a tree crew."
"I like to consider myself one of the OGs here at Joshua Tree since I've been here so close to its inception as a company," Steve laughs. "It went from a handful of us to the tree titan that we are today both in the Lehigh Valley and now in the Buxmont area."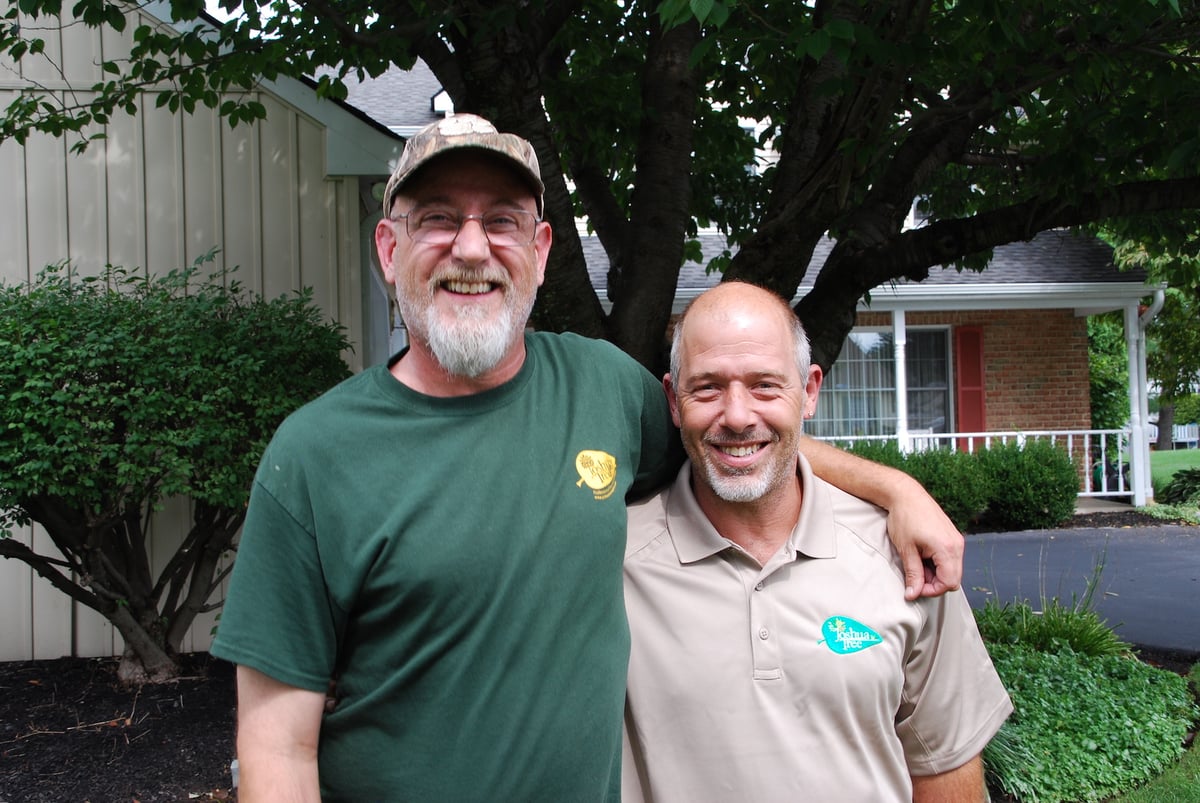 Over the years, Steve has gotten to know many of Joshua Tree's clients.
"A lot of the clients know me from being on the climbing crew. Now I'm able to work with them in a different way and I'm really enjoying it," he says.
Vast Experience Combined with New Knowledge
In moving over to an Account Manager role, Steve says that he has had some information to learn about diseases, pests, and lawn care. Fortunately, Joshua Tree is incredibly committed to training and he says he is embracing the new knowledge he's taking on.
"I've been really excited about the additional education I'm getting in this new role," he says. "I have already learned so much as I've been part of ride-alongs and out in the field with our existing Account Managers. It's been a great opportunity to expand my knowledge base as I further my career."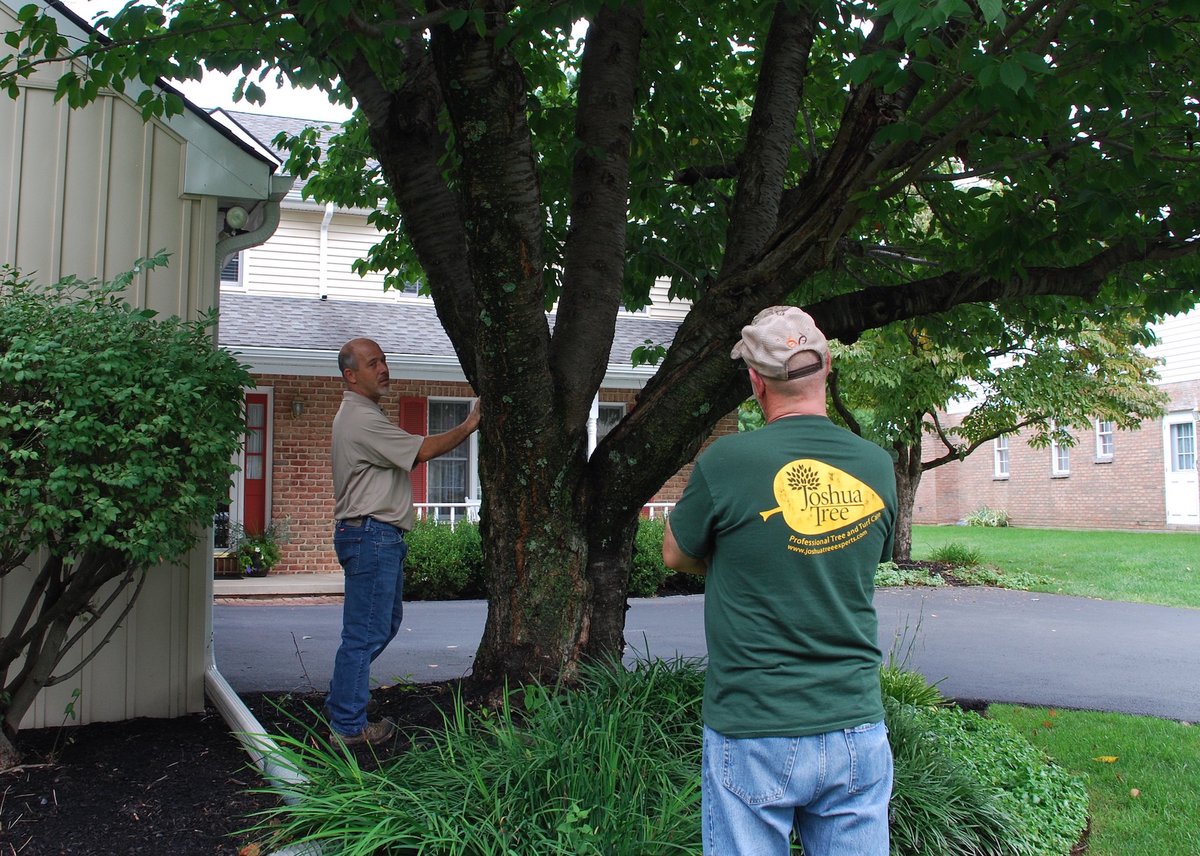 While he's certainly learned some new information, Steve also brings a tremendous wealth of knowledge with him to the role. In those 27 years of experience in tree care, he has seen it all. He says that having worked so closely with trees in the Lehigh Valley (literally in the trees as a climber) gives him a helpful perspective and experience when working with homeowners.
"My focus for so long has been making trees look their best aesthetically with strategic pruning cuts," Steve says. "Now I'm really excited about being able to assist with the trees' overall health by making recommendations and looking at other issues."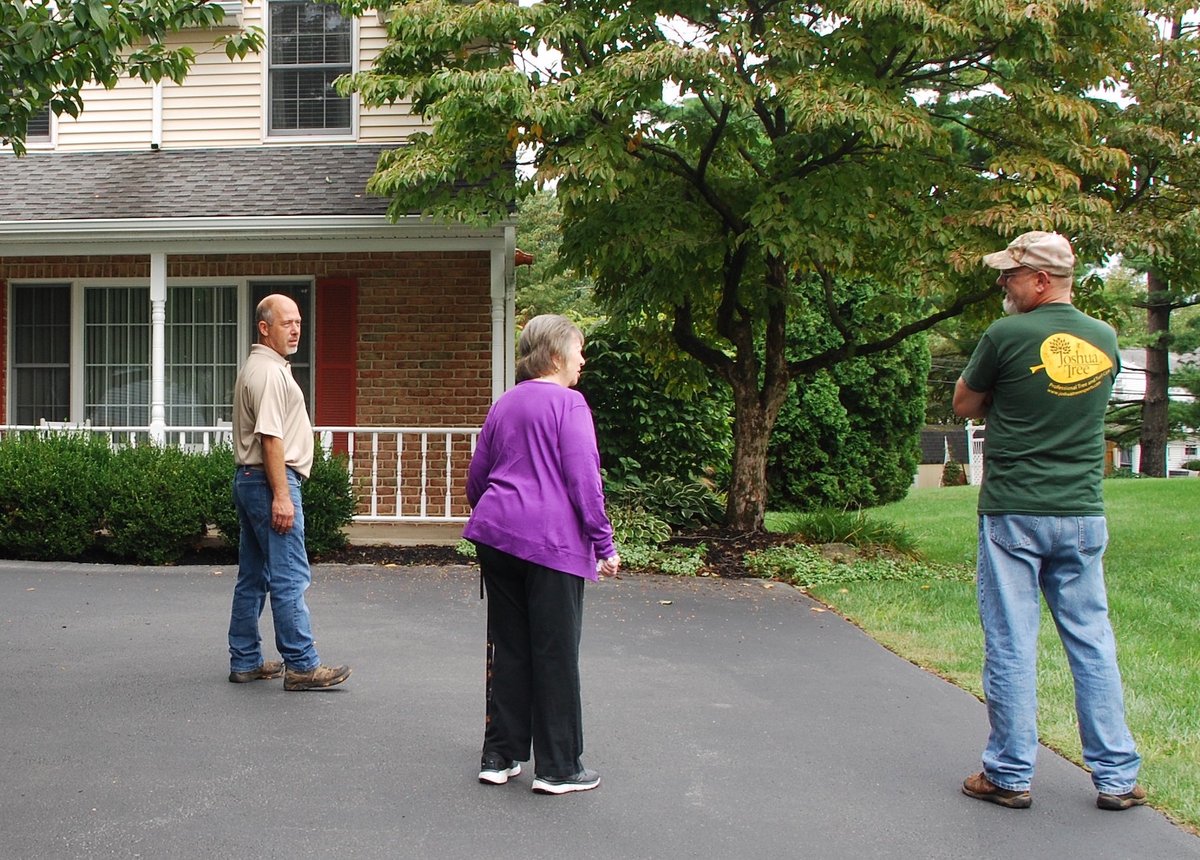 Steve says in this role he feels like he'll be able to have even more impact on his clients' properties—and he's excited about that.
"One of my favorite aspects about this role is that I'll be able to really get more involved in helping clients make decisions toward a healthier and better property," Steve continues. "I am really trying to set my clients up for success and answer any questions that they might have. I like that I get to work with them more on a one-on-one basis now."
A Great Experience with Joshua Tree
Steve says that the timing of his promotion to Account Manager was optimal. Though only in his mid-40's and young by any other standard, Steve says that as a tree climber, he felt he was starting to age out of the role. He says early on in his career (prior to coming to Joshua Tree and working at other services), he wasn't as well-versed in best practices, and he put extra stress and strain on his body.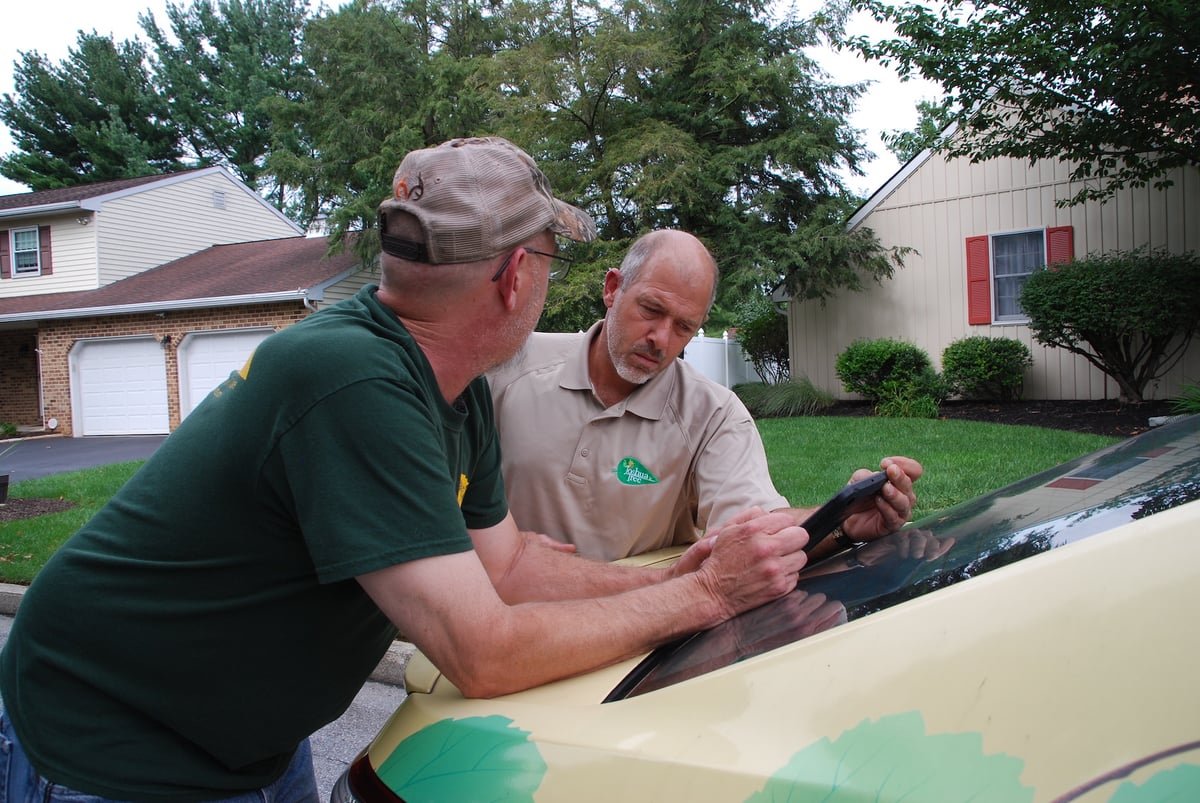 "Being a tree climber is an amazing job and something I obviously loved," Steve says. "But having done some techniques the wrong way early on at another company, it did take a toll on my body. That's why I'm excited to have been able to take on this Account Manager role, which I view as long-term. I feel it's given me the opportunity to take all of the information I've learned and use it in a role that keeps me in the industry I know and love."
Steve says that Joshua Tree has always focused on teaching best practices and utilizing equipment when possible for their climbers. He wishes he had implemented many of the proper techniques/equipment earlier in his career.
As far as the work experience, Steve says his time with Joshua Tree has been incredibly positive—which is why he's been here as long as he has. In an industry where folks do tend to move around a lot, Steve has been happy to remain at Joshua Tree.
"Joshua (Malik) is really great to work for and just really cares about his team," Steve adds.
Life Outside of Work
When not at Joshua Tree, Steve says his free time is spent with his family. With two kids, he is frequently busy taking them to sports practices or their own activities.
But that's why Steve says he's grateful for the strong work/life balance that Joshua Tree promotes. Joshua understands that everyone has families and activities to work around that they don't want to miss.
A Career with Joshua Tree
To those interested in a potential career in this field, Steve says that whether you have experience or not, Joshua Tree's strong emphasis on training and education will help ensure you're equipped to succeed.
"This is a really great company for anyone looking to get into the tree care industry," Steve sums up. "It can be a really great career path."
Want to learn more about what a career with Joshua Tree can mean for you? We value our growing family and would love to answer any questions you may have.