Andrew St. Clair has been part of the Green Industry for his entire career. A Lancaster County native, he spent many years working for a landscaping company that felt a lot like family. But in following his then-girlfriend (now wife) to the Lehigh Valley for a job she was taking, he ultimately became a branch manager at a national company that grew larger than what he would have liked.
Suddenly, Andrew says he was working at a desk and in front of a computer all day. Although he was with that company for many years, he began to feel as though he was losing sight of what he loved about the Green Industry and why he had gotten into the field in the first place.
Then one day, during the height of the Covid-19 pandemic, Andrew was working from home when he looked out the window and saw a Joshua Tree crew working on his neighbor's home.
"That led me to their website and I liked what I saw," Andrew recalls. "It reminded me a lot of the company I used to work for, that had felt so much like family. I applied online and ended up getting an email from someone I had worked with back at that Lancaster company! I had no idea he had moved to the Lehigh Valley or gone to work for Joshua Tree."
That was one of many signs that Joshua Tree would be a perfect fit. From there, it only became increasingly clear to Andrew that this was a wise career move.
Joshua Tree has Everything that was Missing
Since coming to work for Joshua Tree as an Account Manager, Andrew says that he quickly noticed the company had all the pieces that were missing from his work life.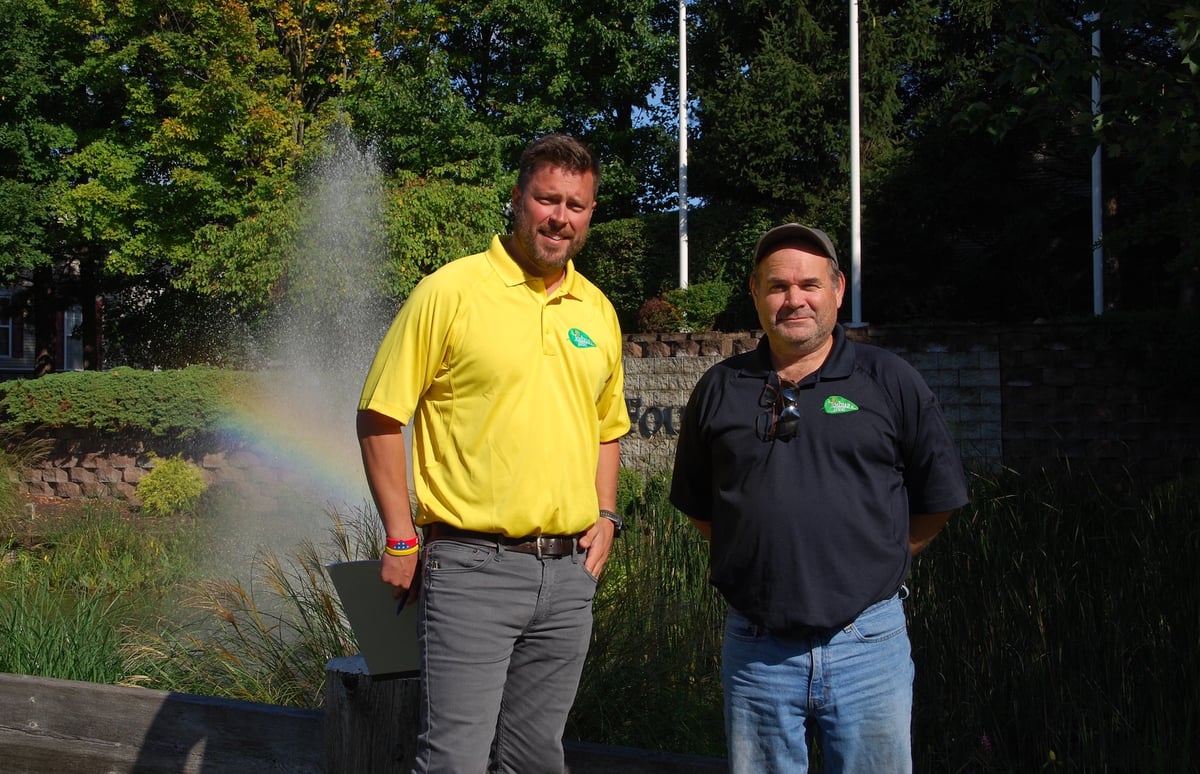 "Joshua Tree has what I loved about this industry in the first place," Andrew says. "It has a fantastic culture that feels a lot like family. Joshua Tree also has happy employees that have been warm and inviting from day one. Everyone has embraced me here and been very welcoming. I have not been a 'new employee' in a really long time but everyone has made me feel very comfortable right away."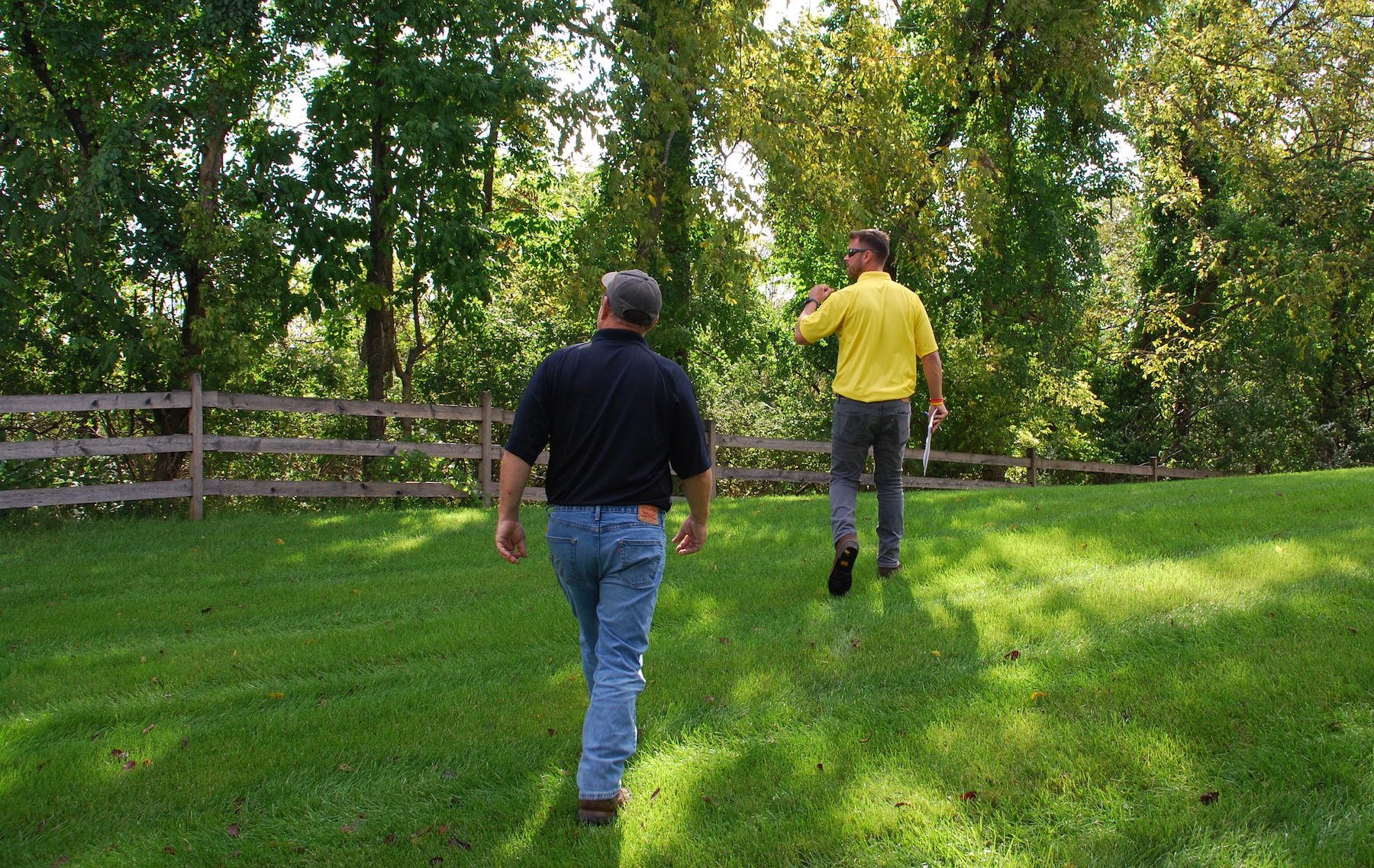 Andrew also says that the "training has been phenomenal." He has felt from the start that he is being set up for success.
"Even though I am working as a tree care account manager, I am doing ride-alongs on the lawn care side to learn what they do, too," Andrew says. "That is allowing me to provide more helpful information and take a more holistic approach with the customer. We're not just helping with their trees but providing answers to problems for their whole property. I really love that Joshua Tree is looking at properties as a whole."
Actually, solving peoples' problems is another one of the reasons why Andrew says he was attracted to the Green Industry in the first place—and he says he's thrilled to be back out there helping people.
"I love being outside and I love having solutions to problems that people have," he continues. "I had lost some of that when working behind a desk all of the time. So, I'm really excited to be able to get back out in the field and help people again."
Life Outside of Work: Time with Family Comes First
When not at Joshua Tree, Andrew can be found spending time with his family. He has been married for 10 years and has 3 daughters (ages 2, 5, and 7 at the time this was published).
"I enjoy hiking and going to the shore with my family," Andrew shares. "I also really love fishing but don't have as much time for it now that I'm spending my weekends with the kids and the sports and activities that they're participating in. Right now, my free time is definitely devoted to my family."
Though he grew up in Lancaster, since moving to the Lehigh Valley more than a decade ago, Andrew says it has most definitely become home. He has fully embraced the region and everything that it has to offer.
"It's just a great place to live and work," Andrew adds.
Becoming Part of the Joshua Tree Family
To others who might be interested in a career at Joshua Tree, Andrew says not to be afraid to make the leap, as he did. Though he knows it can be daunting to change careers, Andrew reiterates that he was warmly embraced from day one.
Everyone at Joshua Tree is here to help.
Though Andrew is certainly an example of someone who has a long history of industry experience, many Joshua Tree team members have come here without any industry background. Even if you have not worked in the Green Industry, but you are highly motivated and have a strong work ethic, Joshua Tree has a robust training program that will teach you what you need to know.
"If you are someone who is looking to make a change for the better and work for a company where you're really valued, then come over here," Andrew says. "For me, it has gotten me back to my roots of why I love this industry. It's become a wonderful place to start a new chapter of my life—and it can be the same for you."
Want to learn more about what a career with Joshua Tree can mean for you? We value our growing family and would love to answer any questions you may have.