We know that finding ants in your Pennsylvania home is a major frustration. It can be unnerving but it can also be really annoying.

Oftentimes, people feel like the sight of ants means their house is messy. But these tiny creatures will forage for the tiniest crumbs of food. That means that even the most spotless homes sometimes end up dealing with ants.
Finding one ant may not seem like a big deal, but a single ant quickly becomes many since ants forage for food as a group. If you spot just one ant in your home, it's quite likely it's a "scout" ready to go back and tell the others to join the party.

A seemingly small ant problem can soon become an ongoing nuisance that you just can't seem to fix as more and more ants make their way inside.

That's why we're talking about how to get rid of ants in your house. We know that ants can feel like a never-ending problem, but there is light at the end of the tunnel. It's all just a matter of implementing the right solutions.
How to Get Rid of Ants
There are a lot of solutions out there that claim to be the best way to keep ants out of your house. A simple Internet search will reveal plenty of ideas for homemade and even store-bought sprays that will supposedly deter household ants.

The trouble is, these DIY ant control solutions rarely work very well.

In fact, you might have even tried some of these solutions only to find that the ants keep coming back. Maybe you took care of a few ants but they just seem to keep coming.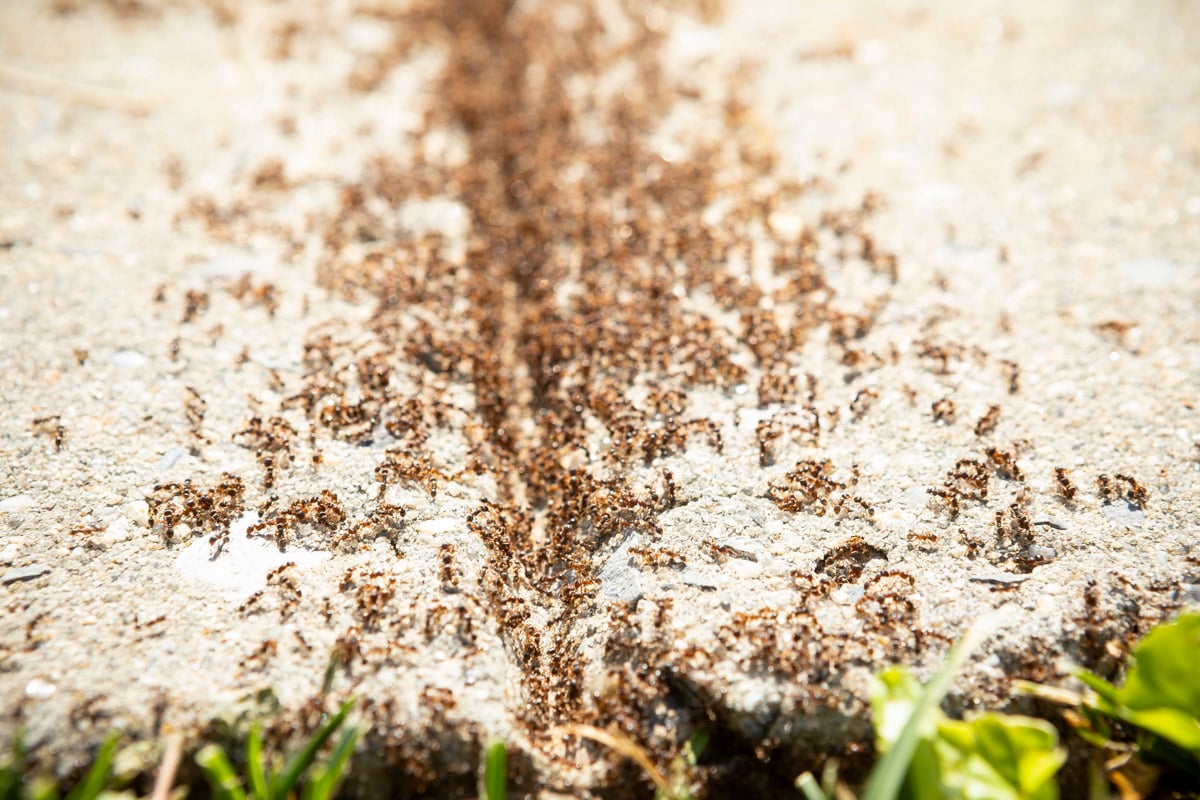 That's because there is likely a much greater number of ants around your home than you might even suspect. Ants keep coming because there are so many of them! Taking care of a few ants hardly addressed your issue.

Ants live outside and build colonies that are full of as many as 100,000 workers each. Once one ant has found its way inside (typically in search of food and/or shelter), you can be sure more will follow.

That means that even if you address the ants that have already found their way in, you can be sure that more will keep coming.
Get Rid of Ants in Your House
So, how can you get rid of ants in your house…and keep others from coming in?

The best solution is to work with a pest control professional who can perform a thorough examination of your home and determine where ants are coming inside in the first place. You'd be shocked at the smallest cracks and crevices through which ants enter your house!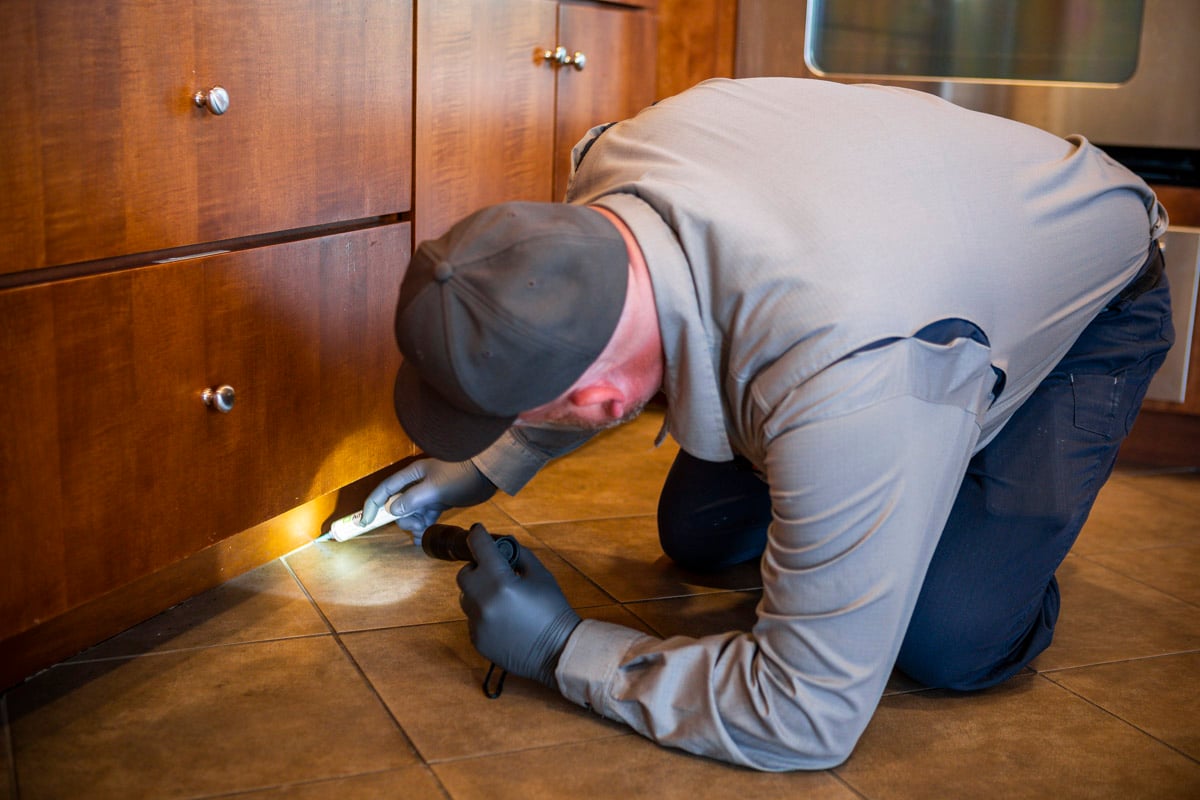 It is in these locations that a pest control professional will apply a bait product that will be taken back to the colony. This is truly critical since the ants in the colony are the source of your ongoing problem.

It's also important to note that a pest control professional will only apply products where it is truly necessary inside.
Keep Ants Out Of Your House Going Forward
On top of what we've talked about so far, if you want to get rid of ants permanently, you also have to think about ways to keep them out of your home in the first place. That's because even if you address one colony (and one issue), that's not to say it won't start all over again with a new one.

After all, ants are incredibly abundant in numbers. In North America alone we are said to have around 1,000 different species of ants! That means you need to address a potential problem pretty aggressively.

The key is to keep ants out of your house in the first place with Quarterly Pest Control. Spraying the exterior of your home around the foundation four times a year will help keep ants from making their way inside again.

An added benefit to this is the fact that it will take care of other creepy crawlies as well. Although you might currently be focused on how to keep ants out of your house, there are other unwanted pests like spiders, centipedes, and crickets that are likely also looking to come inside for food and shelter.

Quarterly Pest Control can deal with all of these issues. And at Joshua Tree, our program does also include that interior visit (or more, on an as-needed basis). That means we can also search for signs of other internal pest problems and deal with them as needed.

While most lawn care companies that only do exterior-only perimeter pest control never include an interior visit, we believe that this provides an added value to homeowners who want to address pests that have already found a way in.

Since our program includes other pests (including rodents), you can really gain some peace of mind that you're being protected. Nobody likes to worry about pests lurking in and around their home. But with Quarterly Pest Control, you can go back to feeling comfortable, safe, and secure.
If you're interested in learning more about pest control services for your Allentown, Bethlehem, or Easton, PA home, contact us for a free pest control quote or give us a call at 610-365-4858 so that we can answer your questions.
Image sources: odorous house ant