While you may not be certain exactly what goes into making your lawn as green as it can be, you might still be wondering whether you can do your own lawn care. You may be thinking it's something you could figure out and save yourself money by taking a DIY approach.
But you may also have concerns. What if you don't get good results? Or, even worse, what if you make a costly mistake?
You want to get to the bottom of the issue so that you can be sure you are investing your time and your money into the best choice for your lawn. Is it worth attempting a DIY lawn care plan or should you leave it to a professional? And will it cost a lot more to have it professionally done?
You're looking for answers in order to make the wise decision.
DIY Lawn Care
Considerations
Let's cut straight to the chase. If you're considering a DIY lawn care plan, chances are it's because you are looking to save money. Yes, you may take some pride in handling yard work on your own or you might even enjoy the time spent outside. But hands down, budget is the biggest reason why we hear people in Allentown, Bethlehem, or Easton, PA talk about tackling lawn care on their own. They don't want to spend a lot of money on something they think they can do just as good a job on themselves.
But can you do your own lawn care and get as good results as a professional? That's the biggest question you have to ask yourself. In our experience, most homeowners who tackle a DIY lawn care plan don't get the results they really want. While they may do fine in some areas, typically issues arise when specific weeds become difficult to control or mystery problems arise that leaves them guessing at the right solutions.
Let's look in more detail at some of the reasons why DIY lawn care may not be the ideal solution for the lawn results you desire.
A
DIY Lawn Care Plan
Lacks Knowledge and Training
A lawn care company that employs skilled technicians has invested in a lot of training on issues such as the proper application of lawn care products, how to recognize various weeds (as different weeds may require different products), lawn disease diagnosis, recommendations for cultural practices that can have a big impact on results, and of course, how to apply products safely.
This would be a lot to learn if you were attempting DIY lawn care.
No Access to Commercial Grade Products
A lawn care professional also has access to commercial grade products that are going to be a lot more effective than those you can buy in a box store. It's important to recognize that not all weed control products are created equal. There are varying degrees of effectiveness.
Everything from ingredient variety to concentration can really play a role in how well the product works. New (and better) professional products are frequently coming to the market which may be unavailable to do-it-yourselfers for 5-10 years after their introduction into the professional world.
Failure to Implement a Holistic Strategy
The DIY approach can also fail to be effective when it doesn't include everything the lawn really needs. Sometimes do-it-yourselfers just go through the motions (like treating weeds) that are required in order to treat symptoms but they are never actually getting to the root of underlying problems (why the lawn has so many weeds in the first place). As a result, these problems continue to pop up again and again.
DIY Lawn Care
Requires Invested Time - and the Right Timing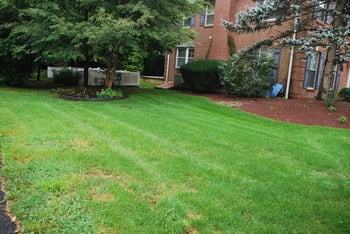 While a lot of homeowners start off thinking they have the capacity to do their own lawn care, it's not long until they realize it was more of a time investment than they bargained for.
Do you really have time to spend working on your lawn? And not only that but do you have time to put in the research to understand what needs to be done. The truth is, without the background knowledge and training on lawn care, you will likely need to spend more time working on your lawn than a professional would as you aim to try and get the results right.
It's also important to recognize how important the proper timing is in order for a lawn care program to be effective. If you only have the weekends to work, and it rains for two weekends in a row, you can throw off your timing completely. That could have a huge impact on results.
Lawn Care Cost
While you may recognize that your DIY results are not going to be as good as a professional's, you might still have concerns about lawn care cost. You don't want to break the bank in order to have a beautiful lawn.
But the fact of the matter is, doing your own lawn care can also be expensive. Investing in spreaders, multiple sprayers (for different products), and the products themselves can all rack up, costing you as much as $400+ before you even get started. Plus, you have to consider the fact that this equipment needs to be maintained or you could wind up needing to replace them. This can all add up quickly.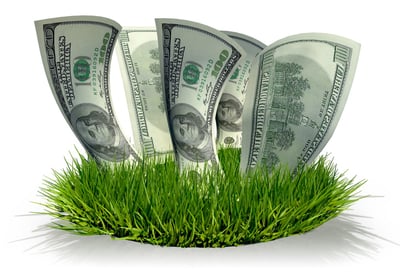 Then, there are also the hidden costs that are often involved when you try the DIY approach. That's because there are a lot of issues that can go wrong and become incredibly costly. Anyone who has damaged their lawn with the improper application of products knows just how expensive and time-consuming it can be to restore your grass.
Similarly, you might find yourself in a never-ending cycle of "trial and error" with lawn care products in an attempt to find the right product for your needs. As we mentioned, different weeds may require different products and even different timing of applications. This is all information that a professional would know and be able to get right on the first try, saving you the hassle and the investment of trying so many different products.
It's not uncommon for do-it-yourselfers to find out it's not that much more expensive to hire a professional to do their own. And it's an investment that's worth it. Wouldn't you rather pay a little bit more money for superior results than save a few dollars and be stuck with something mediocre?
Your Wise Choice for Lawn Care Services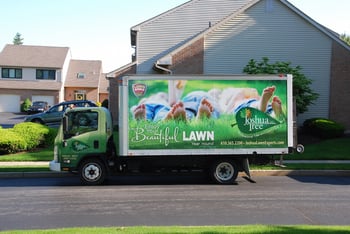 As you come to realize that handling lawn care on your own could be a costly venture with lackluster results, you may be leaning toward hiring a professional. But the fact of the matter is that hiring the right lawn care company is another important decision you'll have to make. There are many lawn care companies in Allentown, Bethlehem, or Easton, PA, and finding the one with the best lawn care service comes down to doing your homework.
Do some research by asking for referrals from family and friends, reading online lawn care reviews, and even contacting lawn care companies directly. If you're concerned about investing your money wisely, then you want to be sure that you choose a company that is going to give you the results you truly desire.
By choosing wisely, you benefit in more ways than one. You don't have to give up your weekends for your lawn. You can rest easy knowing your lawn is in the hands of professionals. And you can finally get the lush green results you wanted in the first place.
If you'd like to find out more about how our lawn care service, which includes three options to fit your budget, can give you the results you desire, contact us for a free consultation or give us a call at 610-365-2200 so we can answer your questions.