Happy Holidays to all our loyal Joshua Tree customers. We feel so blessed and grateful that we have been able to build a thriving small business doing what we love.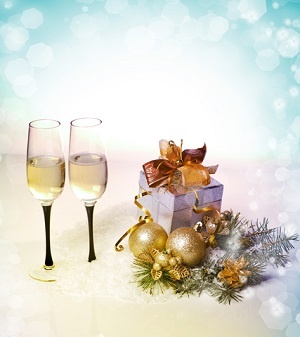 As we head into the holiday season – and begin a brand-New Year – let's focus on the positive and continue creating lives that we can look back on with pride.
2016 Was a Fantastic Year!
When we live our day-to-day lives, driving around Bethlehem, PA and her surrounding communities, our team feels pretty darn good about things. This is a great place to live, we love our community and clients, and that appreciation spreads to the world at large. You might not feel that way if you read the news every day though, eh?
In case the general worldview has you feeling a bit down around the mouth, we wanted to share some of the positive and even miraculous things that happened this past year…much of which went unnoticed by mainstream media coverage. Much thanks to Tumblr user, helthehatter, for sharing these events, facts and situations worth celebrating.
Here are 10 of our favorites:
1. 800,000 volunteers in India planted 50 million trees in 24 hours (we're particular fans of that one. Read, How to Plant a Tree, if you plan to green up your landscape next year).
2. Child mortality has declined worldwide and it continues to do so.
3. Contrary to what you might think, violent crime and homicide is on the decline in the U.S.
4. The populations of several animals on the endangered species list have increased, including tigers, pandas, manatees.
5. " Thanks to the ice bucket challenge the gene responsible for ALS has been found, meaning we are closer to an effective treatment. Let me rephrase that: we are close to getting a treatment for a very bad disease because a lot of people (including really hot celebrities) got wet."
6. We've learned increasingly more about Alzheimer's prevention.
7. Dentists around the country provided free dental care to veterans who need it.
8. Heart disease-related deaths in the United States have declined by almost 70%
9. 200 strangers attended the funeral of a homeless WWII veteran (are you interested in giving back to those who have served our country? Learn more about Arlington National Cemetery's Renewal and Remembrance Project. We'd love to see you there).
10. The ozone layer is repairing itself. This is largely the result of our more eco-conscious awareness and the hard work of trees. That's one more reason to be conscious about the products you use, to plant some new trees and to take good care of the trees you have.
Let's take a moment to celebrate the positive things in our own lives, our communities and the world at large. And then, let's do our best to continue all that positive momentum into a brand-new year.
Cheers!