If you are someone who is looking for an exciting career option with opportunities for growth and a work environment that you'll find both rewarding and fulfilling, then arborist jobs might be just the ticket.

Whether you are already an experienced arborist or you're in need of training, with the right company, it can be a long-term career path that can set you up for success.

Here is more on why tree climber and tree groundsman jobs can be great career options to consider.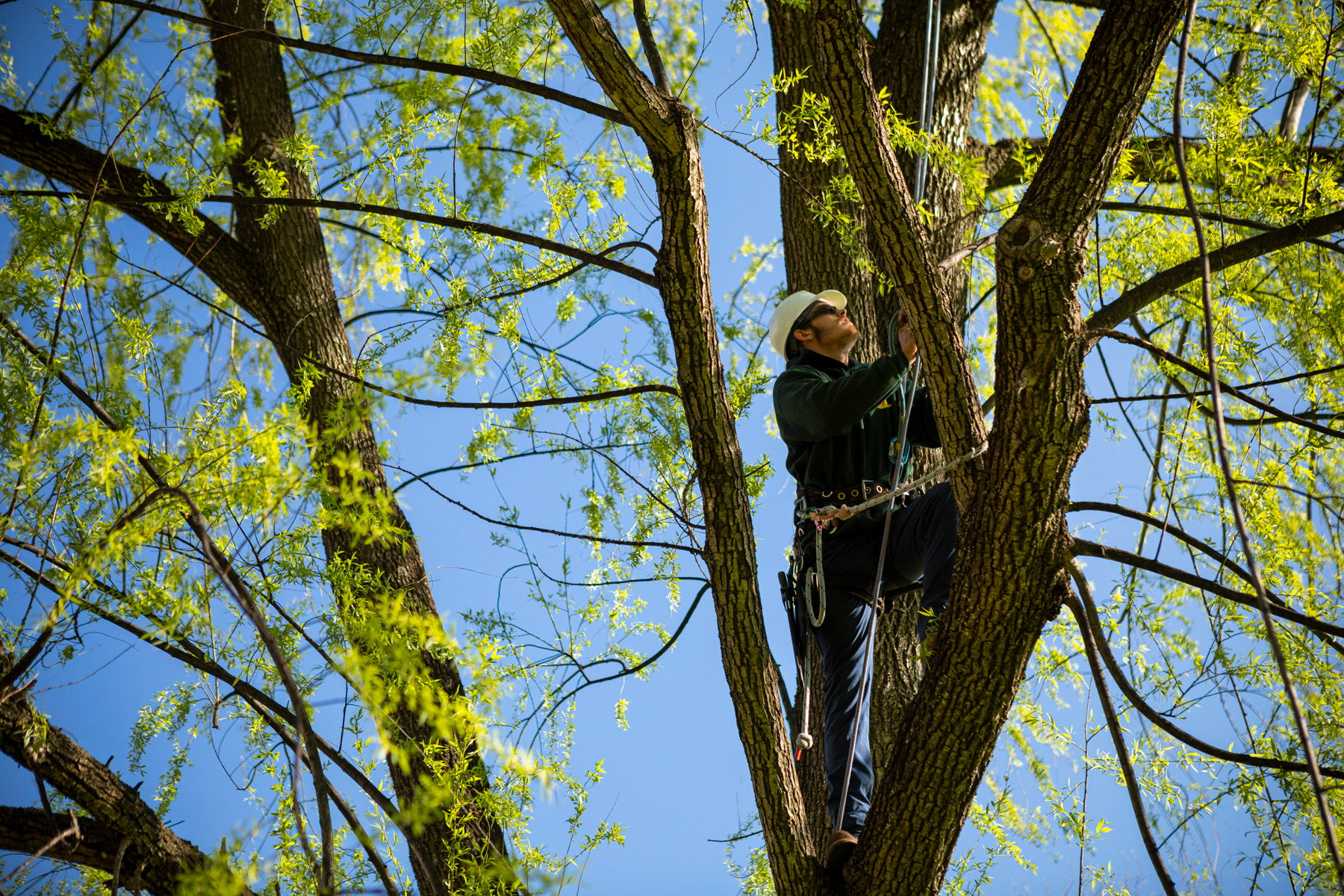 What Makes Tree Grounds man and Tree Climber Jobs a Great Choice
A lot of the people who come to work in arborist jobs are those that love being outside and don't want to sit at a desk or work inside all day long. They're also people who like a job that's exciting in that there are different challenges to troubleshoot and that every day is unique and different.

With arborist jobs, there is also the opportunity to grow into a more autonomous role and to have some freedom and independence that you wouldn't have in a job where someone is micromanaging you all day long. Of course, that's assuming that you choose a great tree care company to work for. We know that not all tree care companies are created equally and that some treat their team members better than others.

Another great aspect of arborist jobs is getting to learn and grow. This work is so much more nuanced than people often realize. There are so many different types of trees and all kinds of different tree diseases and pests that can pose potential threats. To many, it's exciting how much there is to learn.

Tree climbing jobs also have an element of excitement to them. There's nothing quite like being up in a tree and making highly calculated and strategic cuts for pruning or tree removal work.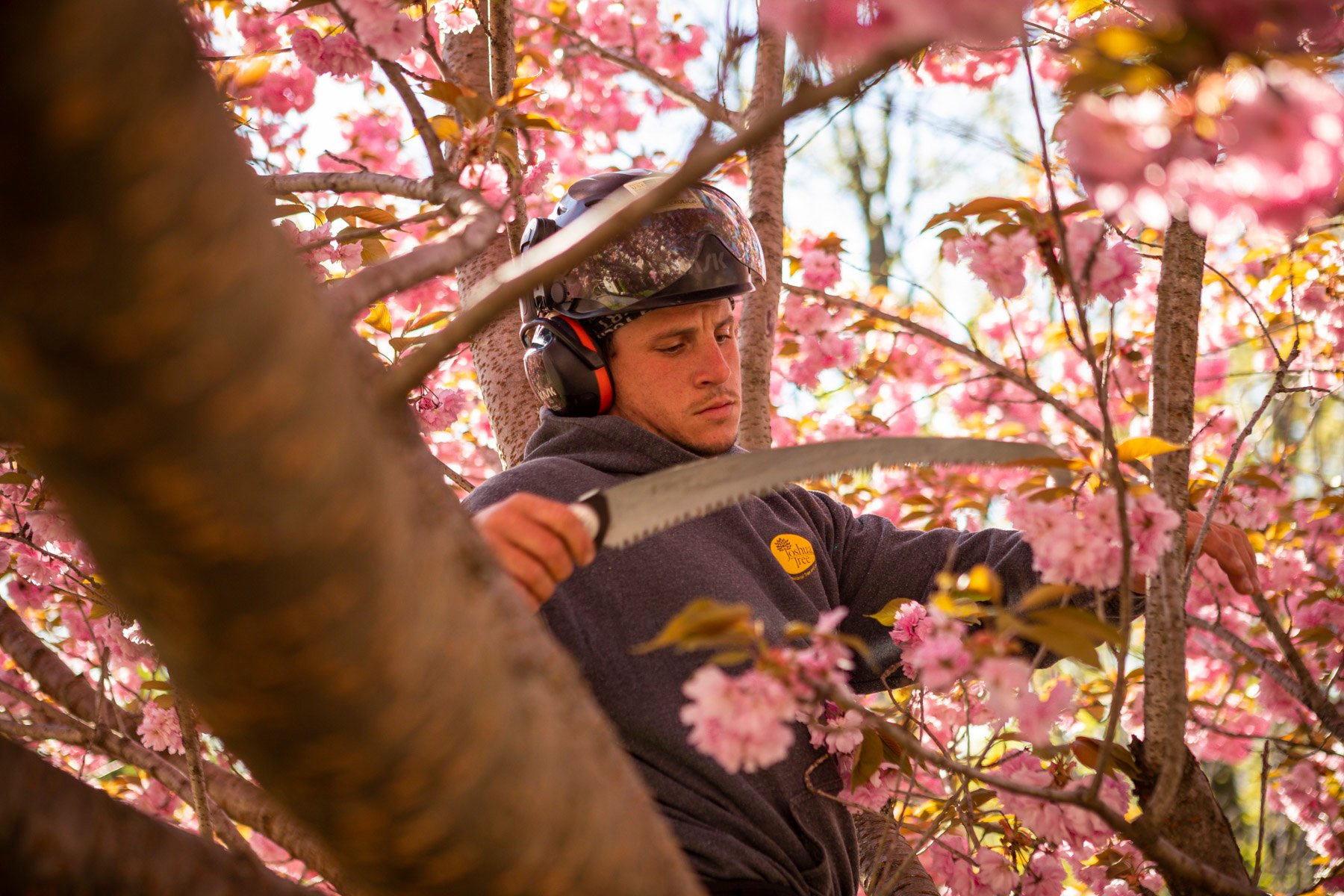 It's also a great feeling when it's a job well done. This is the kind of work where you're making a difference in someone's life by making a difference on their property. Whether you're saving a tree or helping to maintain its health—or you're removing a tree that has become a hazard—you're doing work that matters to people.

It feels pretty amazing to work for a tree care company that has a lot of happy customers. (Psst...Joshua Tree has 350+ positive reviews from customers who love our team members.)
Dispelling Common Myths Around Arborist Jobs
Over the years, we've heard all of the different misconceptions about arborist jobs out there. There's everything from the misconception that arborists are like "lumberjacks" to the idea that being an arborist requires no education or training. Some people hear the word "arborist" and think of someone that works in a forest.

While arborists do perform tree removal as one of their professional tree services, they certainly aren't lumberjacks that are just taking down a ton of trees in order to use the lumber. Arborists also perform many other services like pruning work, pest and disease management, tree fertilization, and tree cabling and bracing.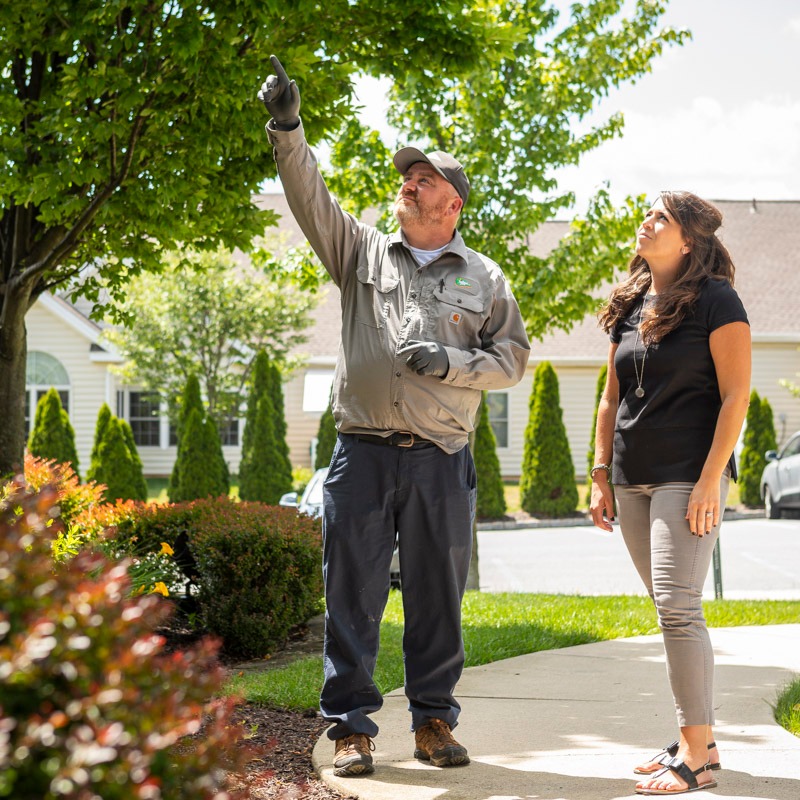 They're not just out there dropping trees or working in the forest. Arborists work with residential and commercial properties that have trees (urban forests).

In addition, tree arborist work is highly skilled and does require education and training.

At Joshua Tree, we hire based on character and culture fitting. So that means if you're someone who we think will be a good fit for our company's culture, then we feel confident we can train you. But that's because we have an incredibly robust training system. New arborists would start in a 90-day tree groundsman job and receive extensive training before moving on to tree climbing.

As we mentioned, there can be much to learn with trees and in time, arborists become highly educated. While we're using the term "arborist" a lot in this article, as that's what's known, in reality, what we really focus on is employing Certified Arborists.

There's a big difference between a properly trained and certified "arborist" and just a slang term referring to anyone that works with trees. A lot of companies do throw that term around a lot even though it doesn't have much meaning associated with it.

But a Certified Arborist is an official title that is backed with training and certifications. At Joshua Tree, we employ ISA Certified Arborists. We help prepare our team members to be able to take the ISA Certified Arborist exam and become officially certified.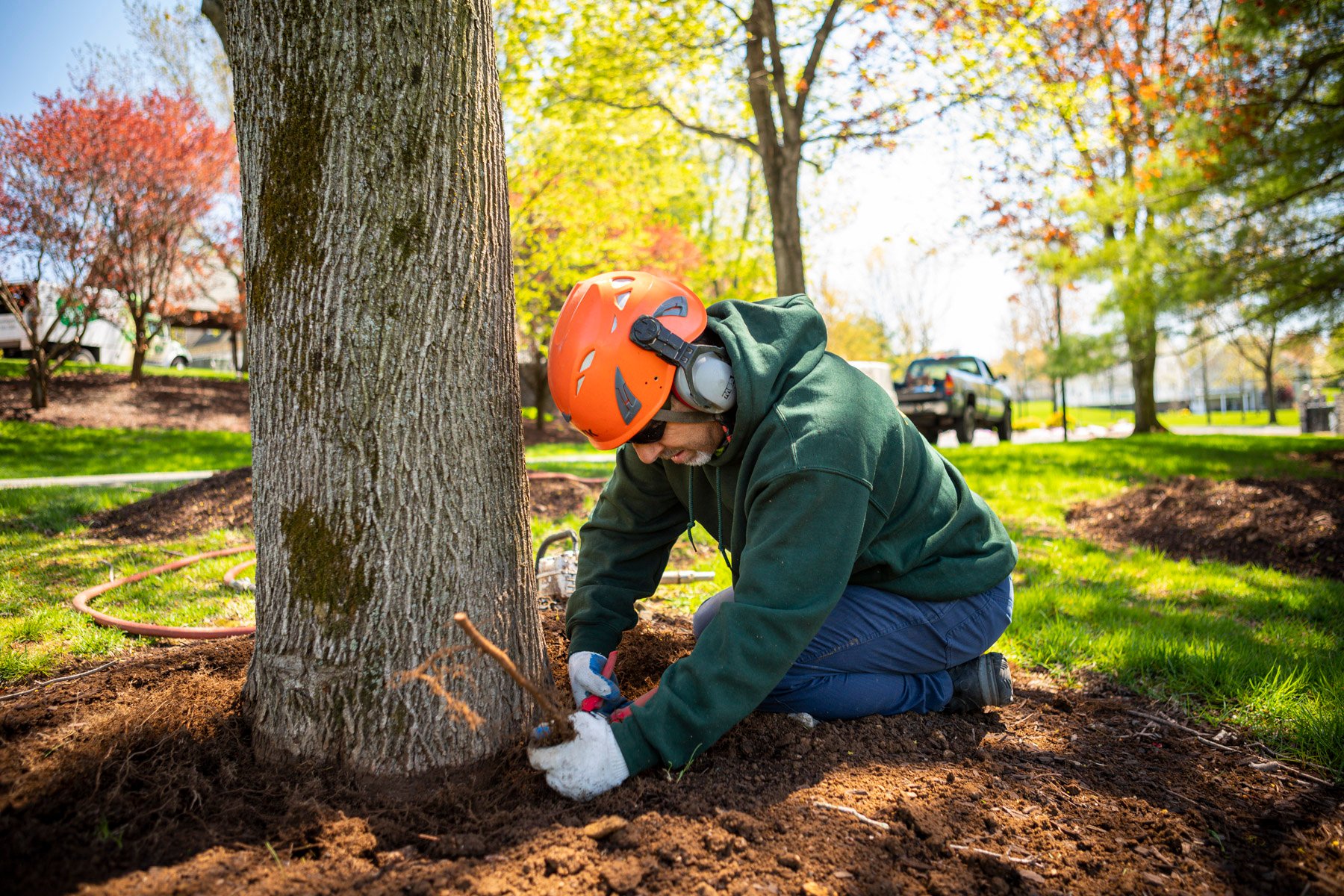 It's also worth mentioning that along with education, some companies are more committed to safety than others. Here at Joshua Tree, we believe it's impossible to talk about tree climber jobs without also addressing safety. Tree climbing can be dangerous work if it's not performed properly so we take safety incredibly seriously. In addition to the training that we perform, we also invest in top-notch equipment and gear so that our tree climbers have the very best.

Again, we know that some companies are more serious about this than others but for us, it's an area where there's no room for compromise.
Finding Arborists Jobs You Can Love
We've been in the industry long enough to know that there is a wide range of companies out there with some taking this work much more seriously than others. We also know that some companies treat their people better than others. Over the years, we've had crew members come to us from other companies and we've heard that they weren't always treated the best or valued for their contribution—and they didn't feel there was any opportunity for growth.

At Joshua Tree, we're looking to change all of that.

We have an incredibly positive team culture and want Joshua Tree to be a place where people love to work. We also care deeply about giving our team a great work/life balance. And we help to set our team up for success by giving them the best training, education, and equipment, and helping them work toward an autonomous role where they're out running their own crew.

For these reasons, if you're looking for arborists jobs in the Lehigh Valley or in Bucks or Montgomery County, PA, we hope that you'll consider Joshua Tree. We feel that above all else, we want people who possess a strong work ethic and are motivated to learn. If that's you, then we invite you to learn why we can be a great place to grow your future.

Want to learn more about what a tree climber and arborist career with Joshua Tree can mean for you? We value our growing family and would love to answer any questions you may have.