When it comes to the health and safety of your family, including your four-legged companions, you want to know that you're doing everything you can to protect them. That's why you view mosquitoes as a significant threat.

After all, mosquitoes can carry and spread diseases like West Nile and Zika, so you know they're not something to mess around with.
Mosquitoes can also pose a specific threat to dogs due to their ability to pass on heartworms. When a mosquito bites an infected dog, it also picks up microscopic larval worms which it can then transfer to another dog. Heartworms can infect a dog's heart and lungs.
So, you want to control these pests, but you don't want to trade one risk for another. While you might be considering mosquito control, your biggest question may be 'is yard mosquito control safe for my dogs?'

In this article, we'll address pet-safe mosquito control for your yard so you can gain confidence you're taking all the right steps.
Is Mosquito Control for Yards Safe for Dogs?
We know that homeowners with pets are concerned about only using mosquito yard treatment that is safe for dogs.
As we mentioned, we know how important your pets are to your family and you want to make sure that you're not compromising their health or safety in any way.

The key is to work with a company that uses a safe product and best practices.

At Joshua Tree Experts, serving Pennsylvania, our mosquito control products are effective, safe and dry quickly so they aren't transferred to pets' paws.

That being said, to ensure dogs' safety, we do advise that you keep your pets inside while we spray. This is the same recommendation that we make when performing lawn treatments like fertilization and weed control.

Along with that, if you have a fenced-in yard, we will also take care to close your gates after our treatment if you advise us to. We care about keeping your pets safe.
Mosquito Yard Spray that's Safe for Pets
Another aspect that makes our mosquito program safe for pets is that we follow Integrated Pest Management (IPM) standards, which promote an environmentally-safe way to apply mosquito control products. This is an example of how we are committed to using best practices.

IPM is described as a "common-sense approach" for managing pests like mosquitoes.
It means that we don't use more product than is necessary. And, we won't just blanket your entire yard with these products.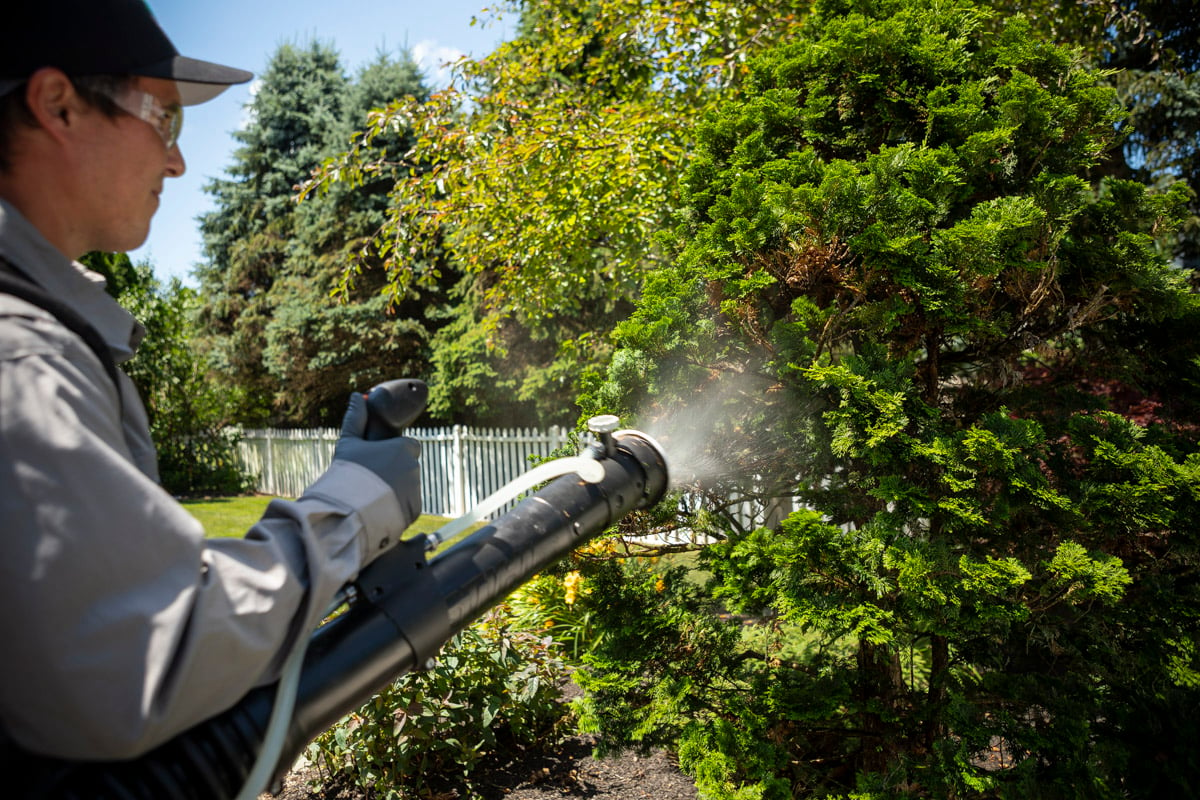 Instead, we take a targeted approach that aims for mosquito habitats. We specifically seek out the areas where we know mosquitoes are likely to live (and breed). This helps boost safety and effectiveness.

Of course, there are plenty of companies that will just come out and spray everything. They do it this way because it's faster for them.
But, it doesn't necessarily target mosquito habitats, nor does it focus on being as safe as possible.
A DIY Approach is Not Necessarily Pet-Safe Mosquito Control for Your Yard
Since we're talking about safety, we want to address the fact that many homeowners automatically assume DIY approaches are safe.

In reality, handling and storing chemicals on your property may not be not a safe approach at all. Instead, having a professional handle your mosquito control will make this service safer for you and your pets.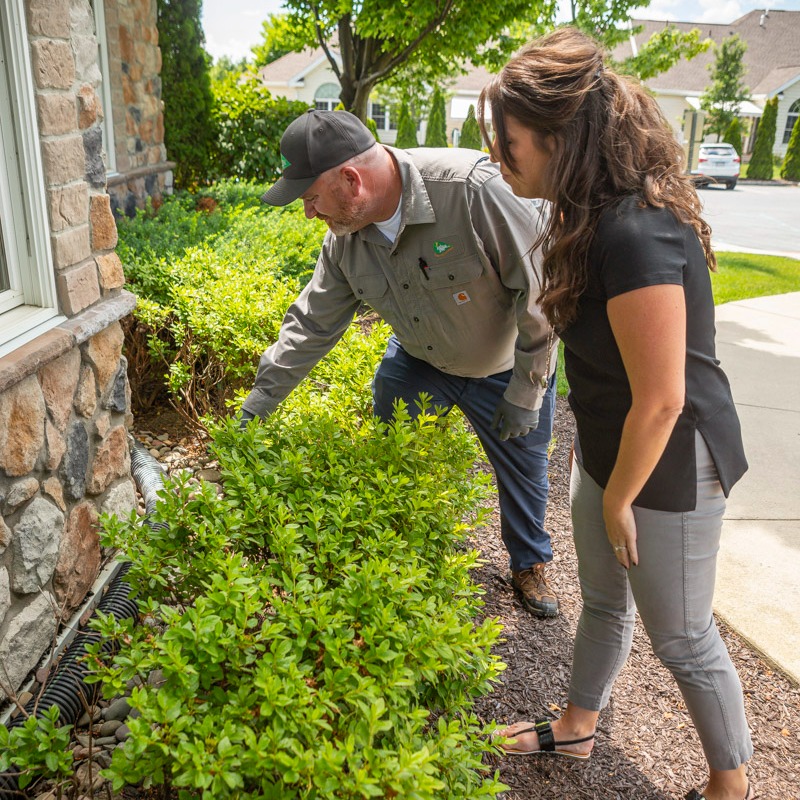 Professional mosquito control is also more effective than many DIY options. Most do-it-yourself mosquito-control products simply don't work as well as what professionals use.
And with a pest as potentially dangerous as the mosquito, it's not worth wasting money on ineffective products.
Your Wise Choice in Mosquito Yard Spray That's Safe for Pets in Pennsylvania
We know the health and safety of your family is your top priority. It's likely why you considered a mosquito-spraying service in the first place. You want to take smart steps to protect your family.

Fortunately, you don't have to compromise safety by investing in professional mosquito control. When you choose a company that is committed to using safe products and best practices, you get the best of all worlds.
If you truly want to get the best results and protect your family from danger, then working with a professional is a wise choice.
When you invest in high-quality mosquito services, you can gain valuable peace of mind that these dangerous pests are no longer a threat—and that you've made no compromises to your family's safety by choosing professional mosquito control.

If you're interested in learning more about pest control services for your Buxmont, PA home, contact us for a free pest control quote or give us a call at 610-365-4858. We're happy to answer your questions.