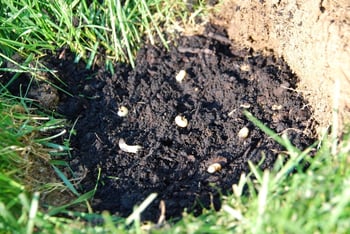 Grubs, which is the collective name for several species of beetles in the larval stage, are tiny creatures that have the power to do a lot of damage to your lawn. While Japanese Beetles are probably the most well-known species, Northern Masked Chafer (which are nocturnal and not seen commonly because of that characteristic) and European Chafer beetles are also a problem in Pennsylvania.
When you're investing in lawn care, the last thing you want is to have grubs come in and destroy your turf. Although some people assume they don't need grub control as part of their lawn care services because they haven't seen any, the problem with grubs is that you often don't begin to see the damage until it's severe.
The key is to prevent them in the first place. That's why many lawn care companies insist on grub control as part of their lawn care programs. Skimping on a service like this could cost you big time.
How to Get Rid of Grubs
Preventative grub control is the most effective way to ensure lawn health because you're preventing grubs from causing any damage in the first place. It's also the most cost effective. While we've had customers say they want to skip grub control because they've never seen grubs in their yard, we always tell them that it's a lot less expensive to prevent a problem than to fix one.
What's troubling about grubs is how quickly they can be destructive. In a typical late summer, you could look at your lawn on Monday and not notice any brown patches but if you have a grub problem festering, by the end of the week you'll begin to see signs of it. And it can be thousands of dollars to repair a lawn that is totally destroyed by grubs. They get in and they take over—quickly.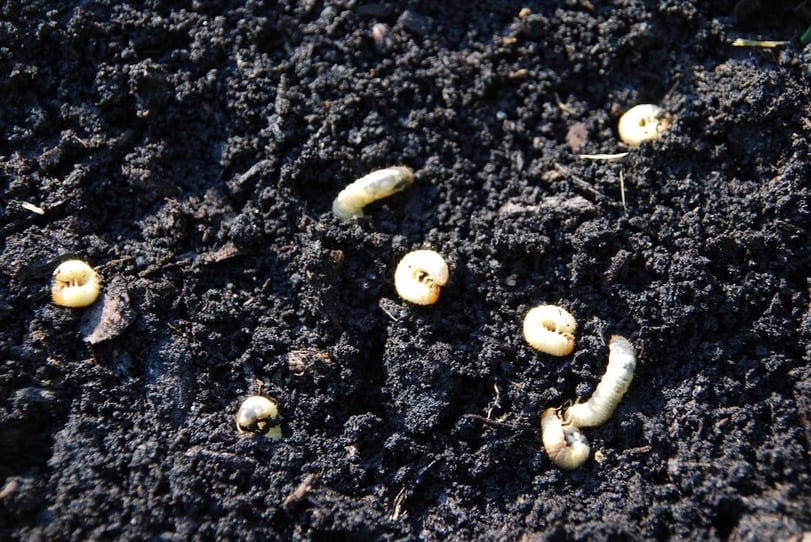 Preventative products work by taking care of young grubs as they hatch. Preventative grub control lasts all season but the application timing is important. We typically try to get preventative products down by mid-July. If it gets too late (around August) the product will not be effective on older grubs and we will need to switch to a curative product.
It's important to note that curative products are a bit more costly than the preventative product, hence the argument that prevention is the better and more cost effective option whenever possible. In some cases, there already may be damage done, which will have to be addressed accordingly, depending on its severity. If there are a lot of damaged patches of grass, we can seed in the fall to restore the lawn in those areas.
Choosing from
Lawn Care Companies
that Handle
Grub Control
While there are some lawn care companies that do not perform grub control, you should seek out a company that does provide this service. As mentioned, the investment in grub control is worth the peace of mind that you're preventing a very costly problem down the line.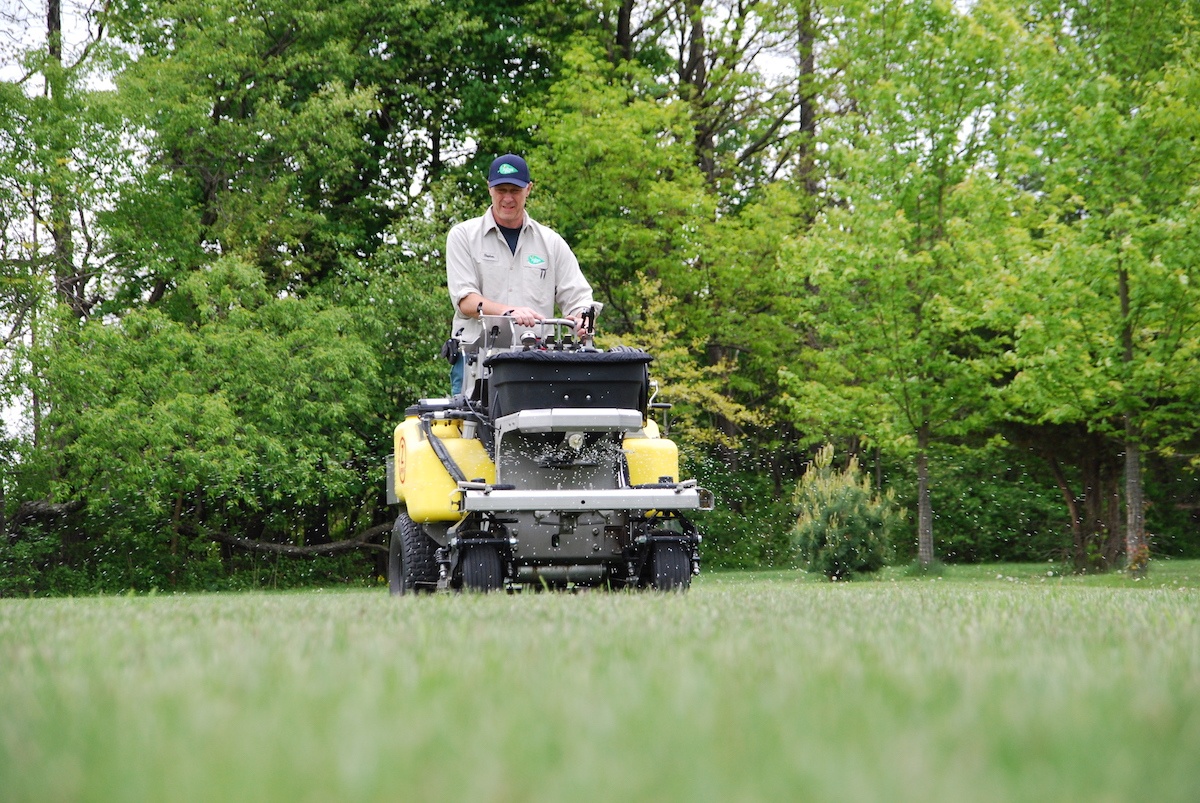 Of course, it's hard to have total peace of mind without assurance that these products will be effective. One important thing to look for in lawn care companies that offer grub control is a guarantee that their program will be effective. That means the company will fix a grub problem that arises at no cost to you if product was applied.
At Joshua Tree we backup our preventative grub control treatment with a guarantee that if a grub problem were to arise, we would handle the lawn repairs at no cost to you. Another thing that we do is apply when the timing is right.
Summer can be a time of drought, but watering is important in order to activate the grub control product. We understand that homeowners aren't always available to be home and water their lawn so we purposely plan our applications around upcoming rain. If there is no rain forecasted in the foreseeable future, we will talk to our customers about watering as needed.
We want you to get the most out of our grub control treatment. It's something that is going to provide you a lot of value in terms of protecting your investment and it's something that we believe in strongly.
While we have found some of the grub control treatments in our area are costly, we feel ours is still very affordable for customers—particularly with the guarantee that we offer. You can rest assured your lawn is being taken care of the right way when Joshua Tree handles your grub control.
If you'd like to find out more about how grub control could work for your lawn, contact us for a free consultation or give us a call at 610-365-2200 so that we can answer your questions.