Whether you are currently experiencing lawn problems or you're just looking to prevent them, you might be wondering about lawn thatch. Like a lot of homeowners, you might have heard of it and understand that you're supposed to do something about it—but may not be sure what that is.
We get questions from homeowners who are wondering whether they need lawn dethatching or another service to address their lawn concerns. To help answer that question and provide you with more helpful information we're putting together an article that should guide you in the best direction.
What is Lawn Thatch?
Thatch is the organic layer made up of dead and living stems which naturally occurs on the lawn, where the grass blades emerge from their roots in the soil. A lot of lawns do have lawn thatch—and a little bit of it really isn't a big deal.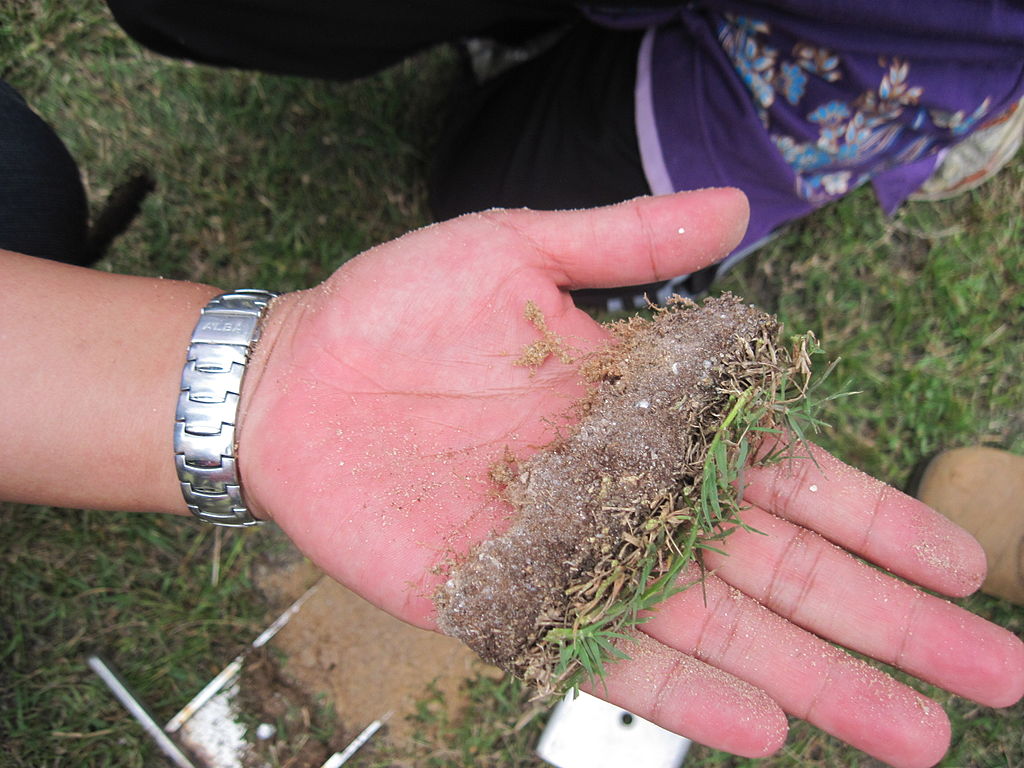 However, when lawn thatch begins to build up (around more than approximately ½ inch), it can start to cause trouble.
One of the biggest issues with lawn thatch is that it creates a favorable environment for certain lawn pests and lawn diseases. It also creates poor growing conditions for your lawn. In fact, a thick layer of thatch can prevent fertilizers, oxygen, and water from penetrating the thatch and making their way to the root zone.
Do I Need a Lawn Dethatching Service?
Naturally, your inclination is probably to assume that lawn thatch removal should be addressed with a lawn dethatching service. While this used to be true, this service is antiquated as our understanding of the science behind lawns has improved.
Lawn dethatching is a process that utilizes a lawn dethacher machine to mechanically rip out that layer of thatch. Unfortunately, in the process of doing this, a lawn dethatcher is really going to tear up your turf (not just the thatch, but also your healthy grass).
Because it can be so destructive, the majority of lawn care companies have moved away from offering this service. On top of that, most lawns never really need it because thatch can be addressed with lawn aeration and overseeding.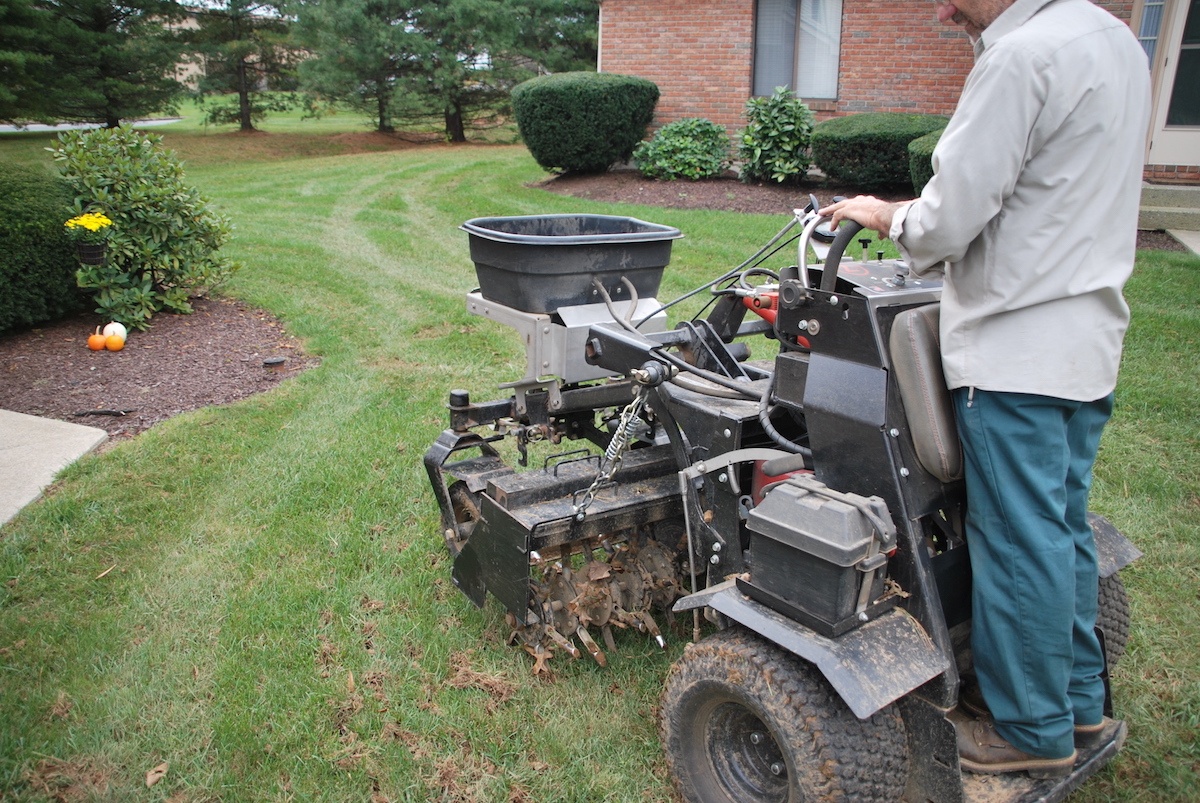 Lawn aeration is the process of making holes throughout your lawn by pulling small soil plugs (called "cores") with a special machine called a core aerator. By doing this, it helps to break up the thatch and also allows more oxygen, water, and nutrients to penetrate deep into the soil and down to the root zone. That's important because it creates a more favorable environment for the root system to grow and healthier roots add up to a healthier lawn.
All of this happens without the possibility of damaging your lawn, as lawn dethatching could very likely do. That makes lawn aeration and overseeding the preferred recommended service.
Making Smart Choices for your Healthy Lehigh Valley Lawn
Although you may still find some lawn services in the Allentown, Bethlehem, or Easton, PA area that offer a lawn dethatching service, it's becoming increasingly uncommon over the years as the weight of the research stands behind lawn aeration as the best-recommended practice for dealing with thatch.
Of course, it's still important to choose the right company for your lawn aeration services that is going to give you the desired results by using top-of-the-line equipment and high-quality grass seed. Unfortunately, there are lawn care companies that offer aeration and seeding but use outdated equipment and low-quality seed that's no better than what you could buy yourself at the local hardware store.
Besides using top-of-the-line equipment and high-quality seed, another thing that sets Joshua Tree apart in terms of lawn aeration is the fact that we do a double pass. That means that we go over the lawn two complete times to ensure that we're making as many lawn plugs as possible This will give you the best results for your investment.
That is an extra measure most lawn care companies do not take.
We also perform lawn aeration as part of a more comprehensive lawn care program that makes sure all of your lawn's needs are fully addressed.
When it comes to getting the greenest and healthiest grass possible, don't sell yourself short or fall into a trap of using a service that isn't going to work the way you want it to. You deserve to get the best results for your wise investment.
If you'd like to find out more about our three lawn care program options, contact us for a free consultation or give us a call at 610-365-2200 so that we can answer any questions.
Image source: thatch