If you're looking for lawn care services in Lansdale, Collegeville, and Chalfont, PA, then you are likely taking the time to research your options. With so many different marketing claims, it's important that you separate the companies that claim to be great from those that truly are.

One of the best ways to do this is with lawn care reviews, which give you the opportunity to see what other customers think. This can be a way to "validate" any claims that a lawn care company might be making. Since these are third-party reviews, you know the information is coming directly from the customers.

Here are a few specific things to look for as you search for lawn care reviews.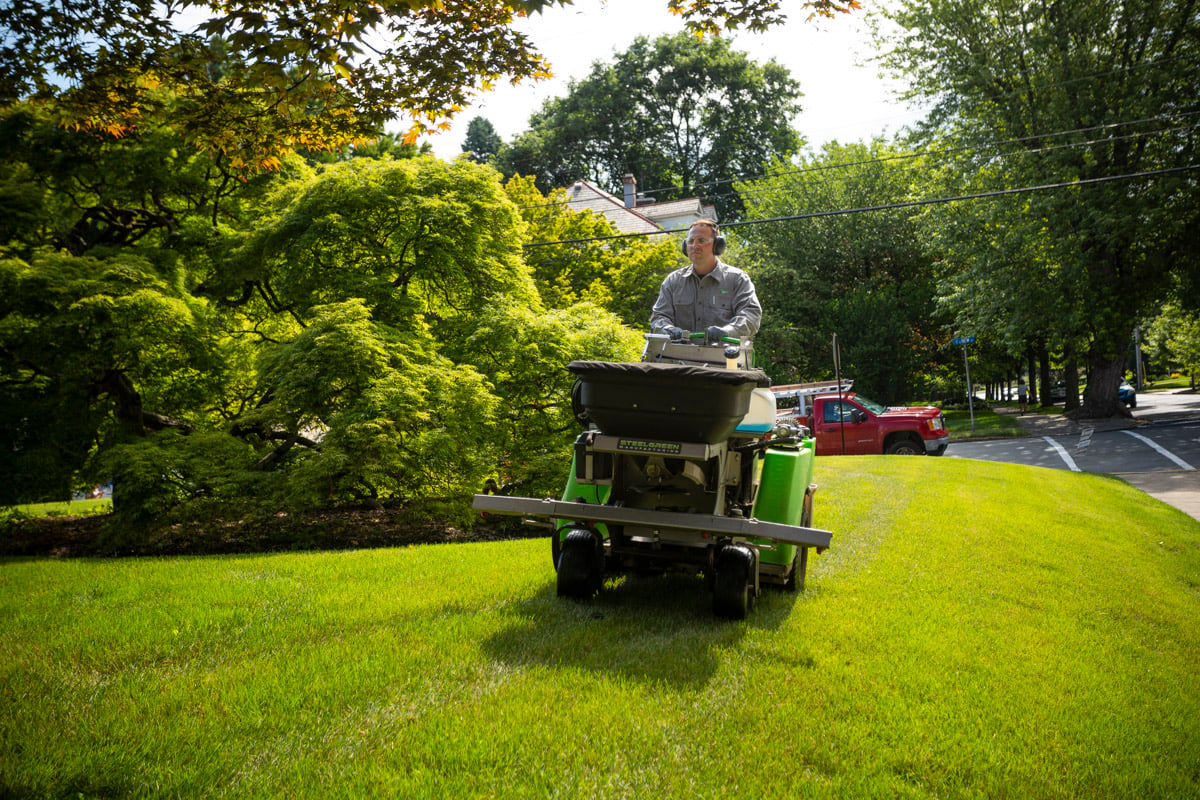 Searching for Lawn Care Reviews "Near Me"
Before we get into some specific details of what you can look for in lawn care reviews, we want to clarify something that might be confusing. At the time that this article was published, Joshua Tree had recently expanded into Souderton, PA with a new office.

That means that if you are searching for lawn care reviews near me, it might be confusing that most of our reviews right now are from the Lehigh Valley.

However, because we are using the same approach and the same team, you can still look at these lawn care reviews for social proof in Lansdale, Collegeville, and Chalfont, PA.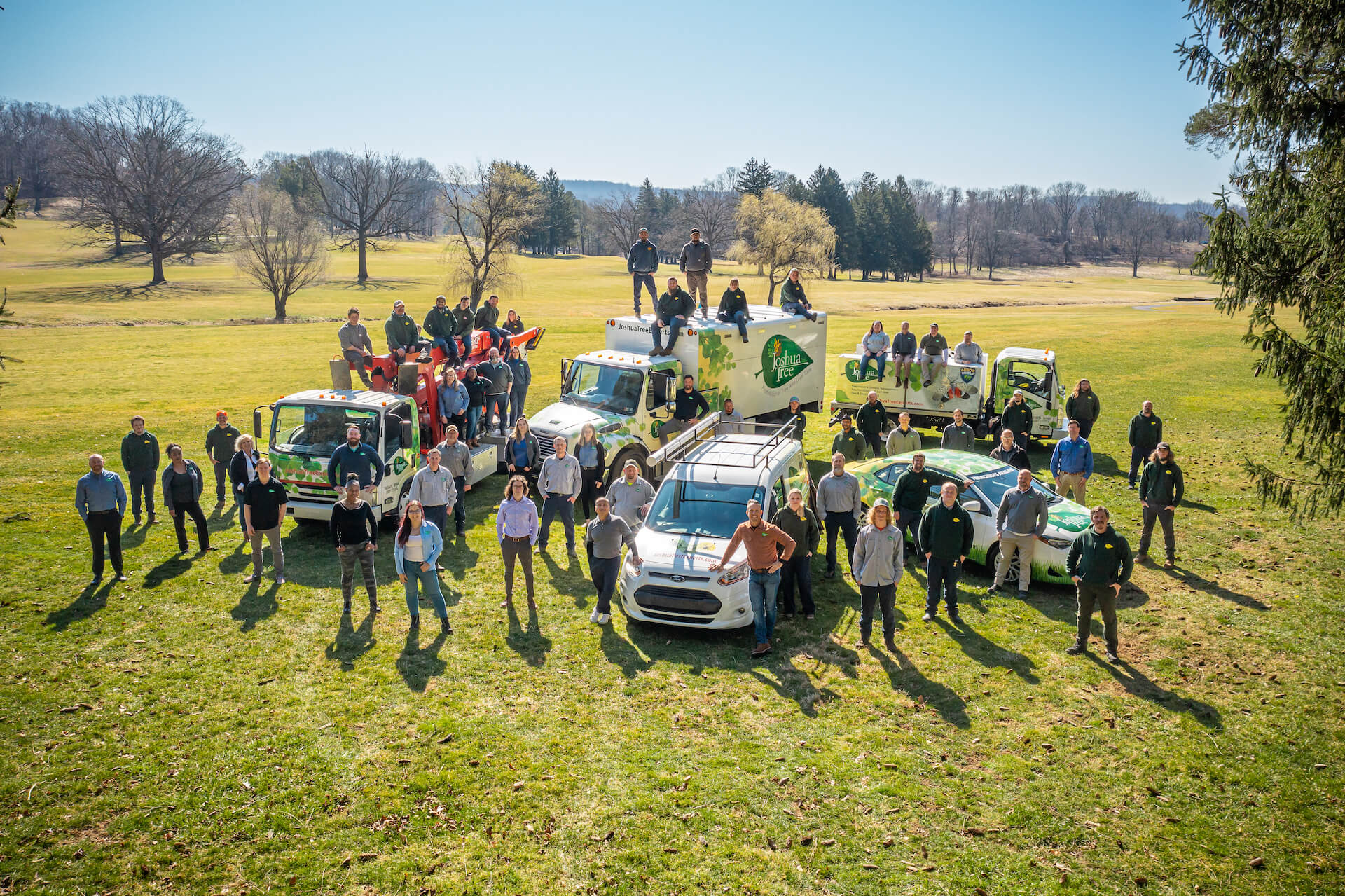 Things to Look for in Lawn Care Reviews
First and foremost, as you look at different reviews, you should obviously pay attention to their rating. The most popular online review site right now is Google Reviews, and they, like others, use a 5-star rating system.

Our recommendation is to find a company that has at least a 4.5-star rating or higher if you're truly looking for the best lawn care services. It's also important to look for companies that have a large number of reviewers. The more reviews that a company has, the more difficult it becomes to maintain a high rating so a company with a combination of both is ideal.

Of course, beyond the rating, you also want to spend time reading the comments. As you do so, here are some things that you can look for.
1. Lawn Care Results
As you read through comments, you want to find an overall consensus that the customers were happy with their lawn care results. After all, the very reason you're likely looking for lawn care services is that you want to have a great-looking lawn.

At Joshua Tree, we're proud of some of the wonderful things our customers have to say about their lawn care results. One reviewer said, "my lawn has never looked so good."

Another customer wrote, "My lawn looks great! The services that are offered are beneficial for strong, healthy, beautiful grass."

We're proud of these reviews and many others which talk about the great results that our customers are seeing.
2. Overall Experience
Another thing to pay attention to as you read lawn care reviews is what the customer experience has been like. This is equally as important as the results. After all, even if you were getting great results, you probably wouldn't want to put up with a company that offered poor customer service or had rude or unprofessional technicians visiting your property.

We're proud that so many of our reviewers talk about the positive customer experience that they've had with our company. One word that is echoed frequently in our reviews is "professionalism." We're also pleased to see that so many of our reviewers talk about how our technicians take the time to answer questions or explain things to them. This is one of the big differentiators between Joshua Tree and other companies.

Many reviewers also take the time to mention the kindness and helpfulness of the office staff, which is also part of the overall experience.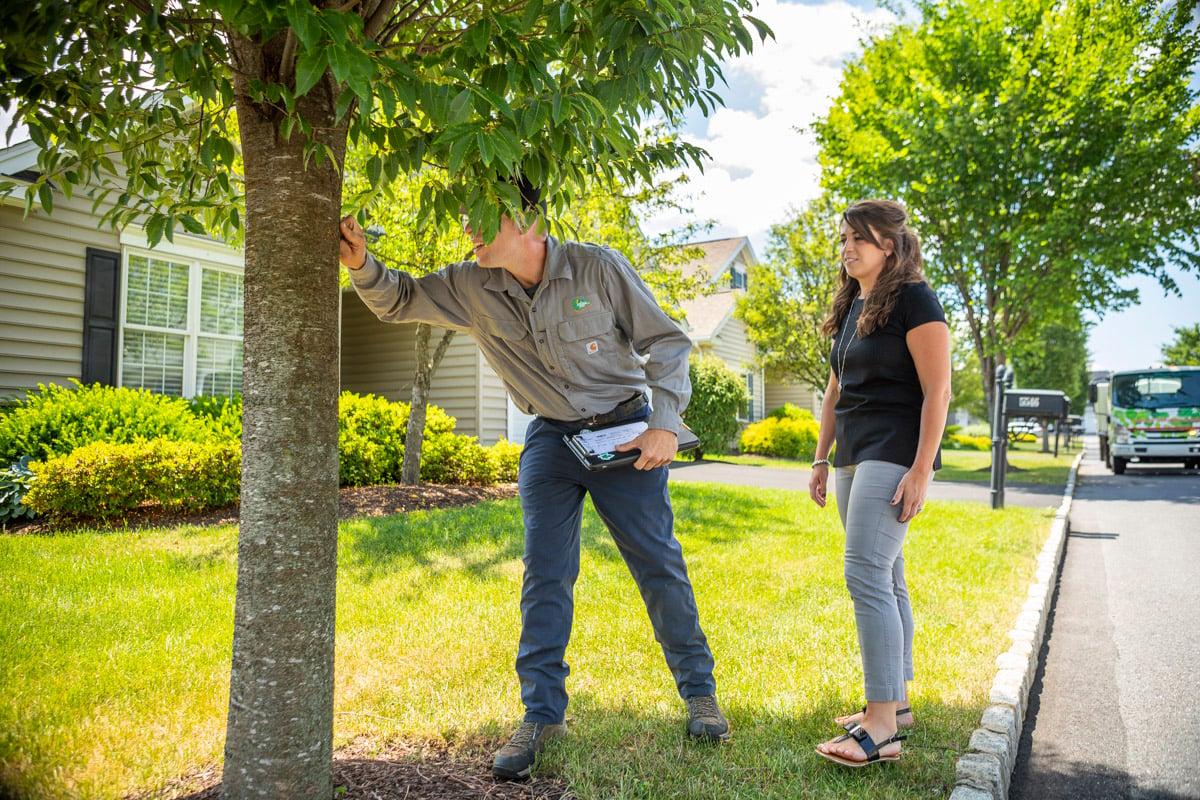 One review that stood out to us was a homeowner who said: "I can't say enough about the guys you sent to the house! Absolutely the nicest, most polite people…"

We are truly proud of our team as we know they help make the customer experience so positive.
3. Longevity
Finally, we would also recommend that you pay attention to how long the reviewers have been customers as this says a lot, too. We are proud that so many of our reviewers mention that they have been "customers for years." We think this speaks volumes as it demonstrates that we have long-term, happy customers who have stuck with our company because they're seeing the results and the service they desire.
Choosing the Best Lawn Care Services in Lansdale, Collegeville, and Chalfont, PA
When it comes to choosing lawn care services in Lansdale, Collegeville, and Chalfont, PA, we know your choices are varied. There are a lot of lawn care companies to choose from and you want to be able to feel confident that you're making a wise choice.

In addition to searching through lawn care reviews, we also advise spending some time on each company's website so that you can get a sense of what they have to offer. It always makes sense to take a look at the About Us page to find out more about the company.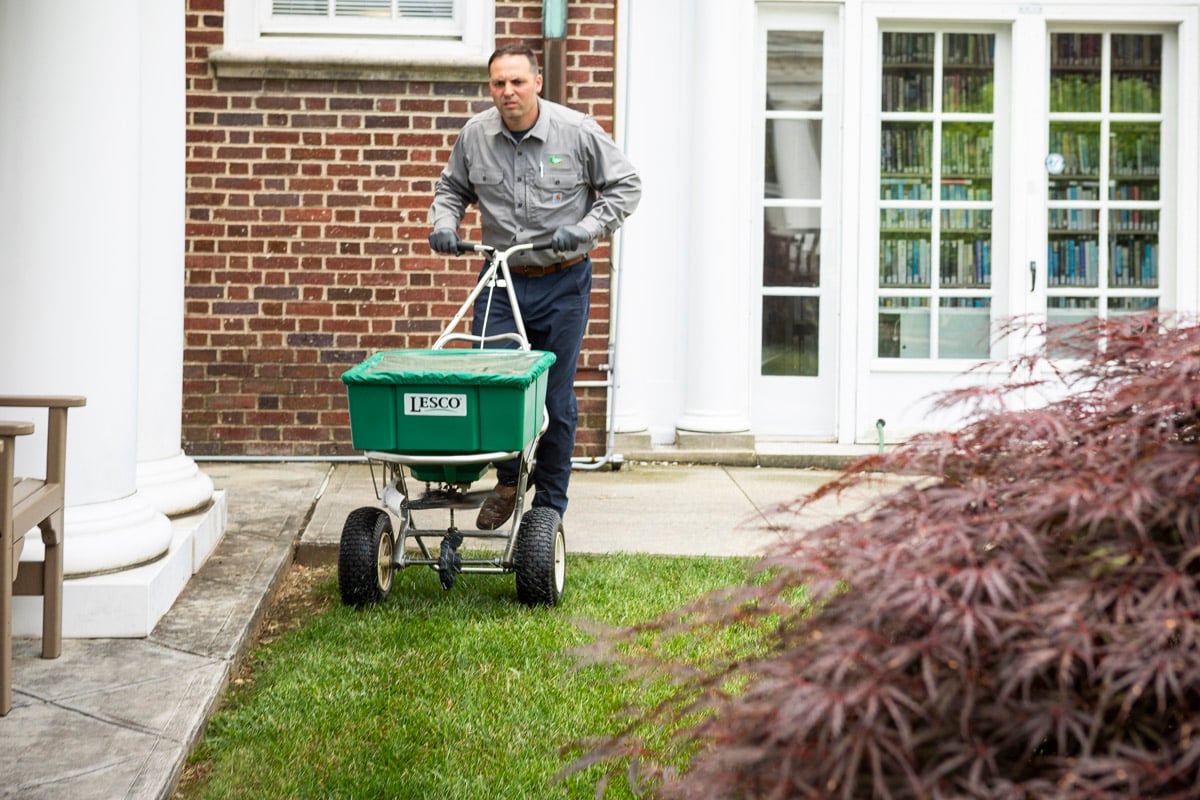 We also advise looking at the different lawn care programs that they offer. This will help you choose the right lawn care program for your specific needs.

While this can be a lot of work, at the end of the day your efforts will pay off by helping you narrow down your choices and feel confident that you're choosing from the best. At Joshua Tree, we also welcome the opportunity to answer additional questions. Whether you end up choosing us or not, we want you to feel good about the decision that you're making. If we can help in any way, we're here to be your guide.

If you'd like to know more about how Joshua Tree can help meet your Collegeville, Lansdale, or Chalfont, PA lawn needs, or you have more questions, we're here to help! Get in touch with us to get some free expert advice and learn more about our lawn care program options.