You know you'd like a better lawn—one that you can fully enjoy and that you're proud to show off. But you may not be sure how to go about finding the best lawn care service. Even if this is not your first time searching for lawn care services, you know it can be complicated. Whether you've tackled it on your own in the past or maybe hired a service you weren't thrilled with, you know that finding the right company is important.

Of course, that's no simple feat when there are so many lawn care services in Lansdale, Collegeville, and Chalfont, PA. How can you begin to narrow down your options? You'd rather choose from the best.

To help get the process started for you, we've rounded up a list of the best lawn care services in this area. We know that it can be a lot of work to start researching and we want to make it as simple as possible for you.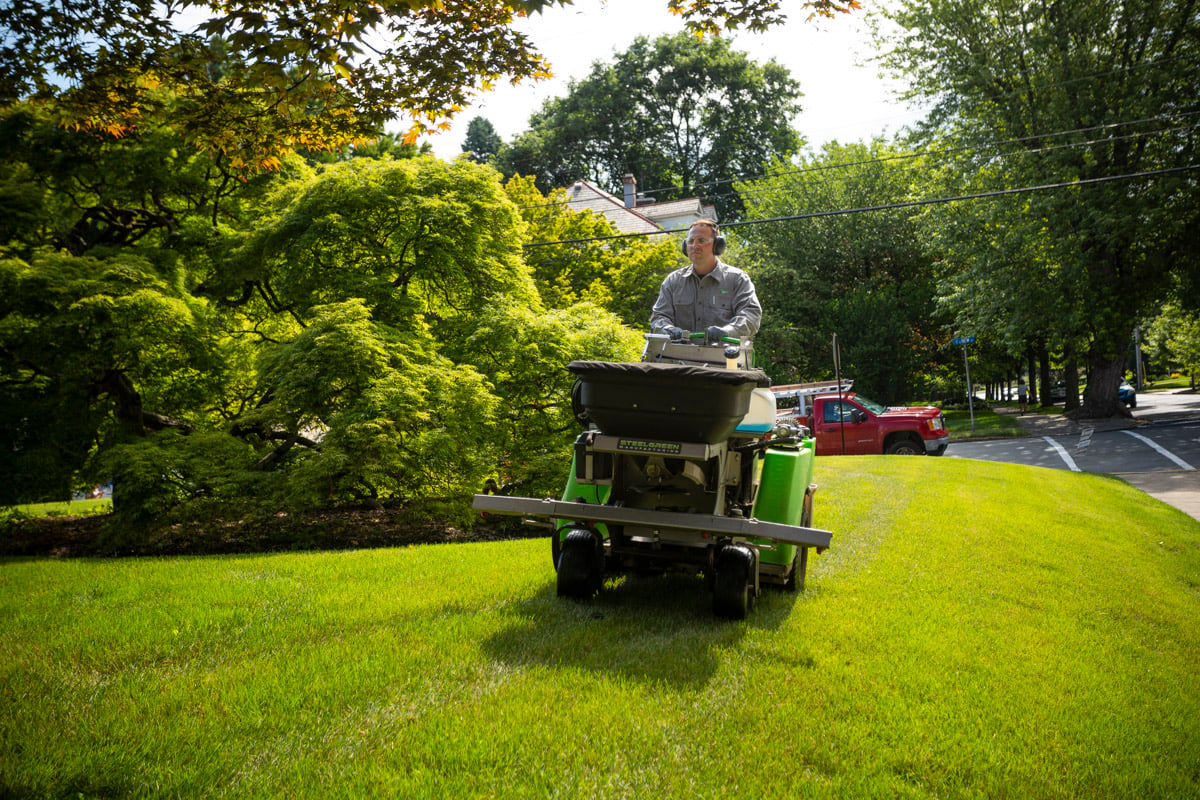 1. Green Lawn Fertilizing
On their website, Green Lawn Fertilizing says they are the largest locally owned and operated lawn and tree care company servicing Pennsylvania, New Jersey, and Delaware. They are based in West Chester, PA but cover the entire tri-state area. The company got its start in 2004
2. Moyer Indoor/Outdoor
Moyer Indoor/Outdoor began as Moyer & Son as a feed mill in Souderton, PA. They have since grown into a widely diversified company serving not only Pennsylvania but also New Jersey and Delaware. In addition to offering lawn care, pest control, and tree and shrub care, the company also delves into heating and air conditioning, plumbing, heating fuel, and pool and spa work. They still also run a store for animal feed, farm supplies, and more.
3. Terra Lawn Care Specialists
Terra Lawn Care is a local family-owned business based out of the Collegeville, PA area. In addition to lawn care, tree and shrub care, and outdoor pest control, they also offer landscaping and hardscaping services.
4. Joshua Tree
In terms of how Joshua Tree stacks up to these competitors, there are some similarities. All three of these companies are strong competitors and good companies.

But let's look at how they're different.
Size Differences
One big difference is in the size and the scope of services for Green Lawn Fertilizing and Moyer in particular. Green Lawn Fertilizing is a massive company and services the entire tri-state area. Moyer Indoor/Outdoor is also a huge company and has also diversified into so many different service offerings.

Joshua Tree has intentionally remained mid-sized in order to be able to offer the best of everything to our clients. We're not so massively huge that we're out of touch with our customers or aren't able to provide personalized service. But we're also big enough that we can offer the best possible customer service.
Program Comparison
Since you're looking for lawn care services, it helps to compare the way that these other companies group their offerings into a program.

From the website, it appears that Moyer Indoor/Outdoor might offer everything a la carte. They also mention providing a 7-step eco-friendly program.

Green Lawn Fertilizing appears to have two primary lawn care programs: The Green Lawn Program and the Green Lawn Natural Program. Terra Lawn Care appears to also have two programs. A traditional 6-step program as well as an Organic Lawn Care option.


At Joshua Tree, we offer 3 lawn care programs to choose from based on your needs. Each program is a step up from the next. We find that this allows us to be more customizable in our approach to lawns. While some lawns will perform just fine with a 6 application program we also have 7 application and 8 application programs for lawns that need more help. This gives you options and doesn't lock you into a program that is more (or less) than you desire.
In terms of organic, we began offering an organic only program but found that it just didn't work well for our customers' needs. The truth is that organic lawn care isn't all that it's cracked up to be. Instead, we're focused on using safe products that are not harmful to the environment and are safe for your family and pets.
Additional Services
Beyond lawn care, Joshua Tree also offers comprehensive tree services, plant health care, and indoor and outdoor pest control, That means that when you choose to work with Joshua Tree for your lawn care needs, you have the added benefit of having a company that can perform other valuable services for your property.

Of course, it was important to us that we still be able to be experts when it comes to these offerings. We certainly didn't diversify as much as Moyer Indoor/Outdoor or other large companies who have started adding numerous different services. Instead, we strategically added these divisions with expertly trained technicians who specialize in these services.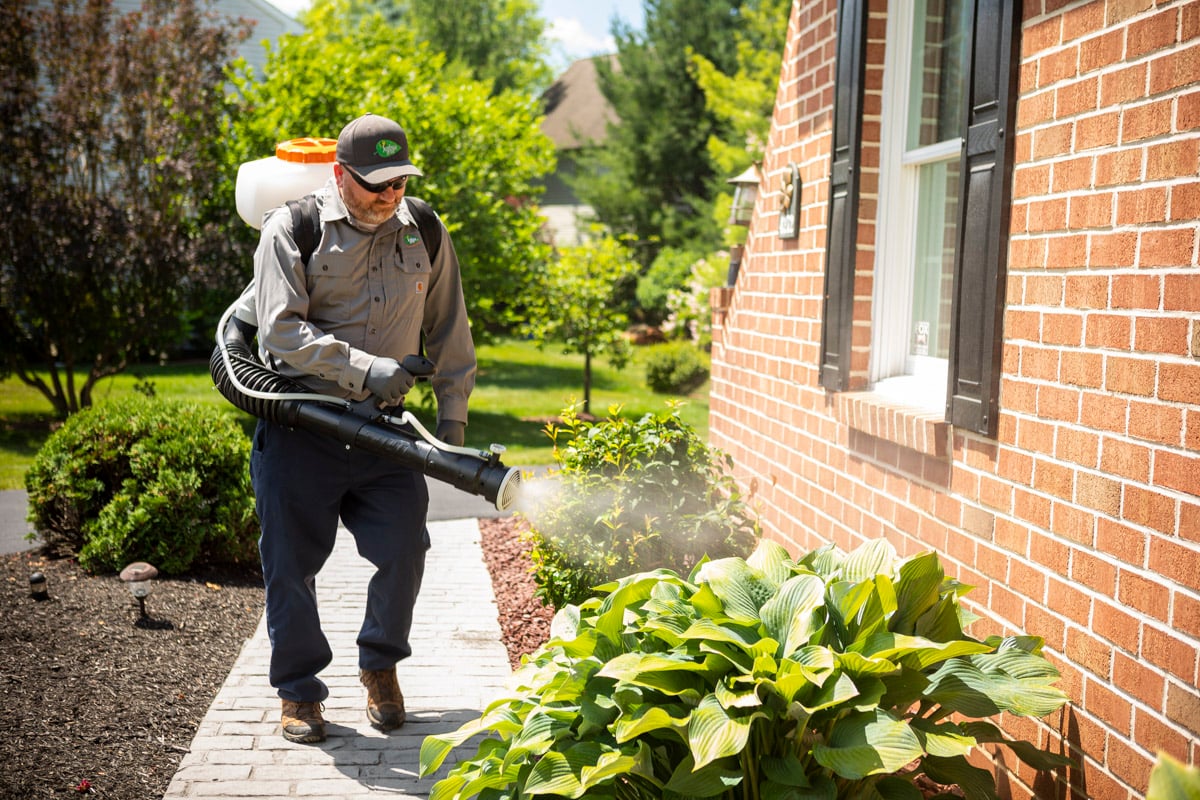 Comparing Online Reviews
Now that you have some good comparison points between these companies, let's dig a little deeper. Another great way to compare lawn care companies is by using third-party online review sites. This gives you an opportunity to see what other customers have to say about the company and their services.

It's important to note that the more reviewers you have, the more difficult it becomes to maintain a high rating. That's why it's optimal to look for a company that has both a high rating as well as a large number of reviewers.

Let's look at how these 4 companies compare on Google Reviews.
Green Lawn Fertilizing Google Reviews: 4.3 stars based on 569 reviews
Moyer Indoor/Outdoor Google Reviews: 4.5 stars based on 209 reviews
Terra Lawn Care Google Reviews: 4.7 stars based on 100 reviews
Choosing What's Best for You
As you go through the process of researching lawn care services in Lansdale, Collegeville, and Chalfont, PA, you ultimately need to choose what is best for you and your property. While it can be tempting to choose a lawn care service because it's a name you've heard of, just because a company is large or recognizable does not mean it's a good choice.

Whether you're looking at one of these four companies or others, we know the overwhelming number of options can feel daunting. But we're here to help guide you in the process. You can ask us questions or count on us for honest information if there's ever anything that doesn't make sense. Although the lawn care industry has gotten a bad reputation for being pushy or offering gimmicky sales, we got into this line of work because we love doing it. We take great pride in being helpful guides in the process of beautifying peoples' lawns and tackling other needs on their property.

While it might take some time to do your research, we commend you for the time you're putting in. Ultimately, it will pay off with the confidence that you've made a wise choice.

If you're considering hiring a professional for your Lansdale, Collegeville, or Chalfont, PA area lawn care needs, and have more questions, we're here for you! Get in touch with us to get some free expert advice and learn more about our lawn care program options.