Many things can take a toll on a lawn. Increased usage, extreme heat, and lack of rainfall are three in particular that can make the summer months an especially harsh time for lawns. But other seasons can certainly also impose challenges.
If you're in a state of exasperation and saying my lawn is all weeds! Or maybe, my lawn is all brown! Or perhaps even worse, my lawn is all dirt! You might be wondering if there is even anything that can be done.
While it might seem hopeless, there are steps that you can take even if you feel like your lawn is not going to come back. While each and every lawn situation is unique and will require a customized approach, we can share some of the steps that we take when a client is telling us, my lawn is all weeds and crabgrass, or my lawn is all brown.
It Starts with Defining the Problem
First and foremost, we want to point out that when homeowners reach out to us, it's not uncommon for them to tell us their lawn is in really bad shape. They might use some of the language as we've mentioned above: My lawn is all brown. Or perhaps, my lawn is all weeds.
But whether it's truly ALL weeds or ALL brown or dirt can really differ.
When some folks tell us their lawn is in awful shape and we go out to see their lawn, we find it's true. Their lawn truly is mostly brown and dying or really overtaken by weeds.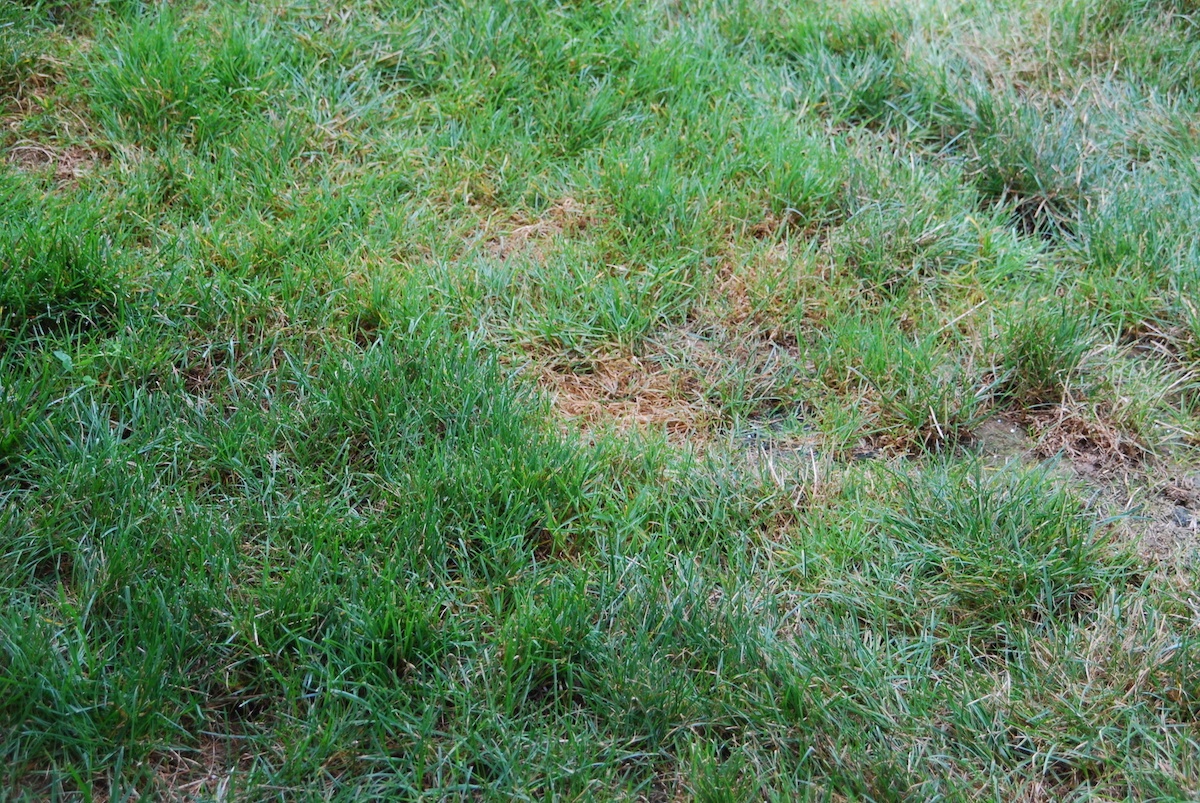 But more often than not, it's not nearly as bad as homeowners think. Sure, there are lots of bare patches and maybe opportunistic weeds creeping into those spots, but there's usually still some grass there.
In fact, we've written a whole article on "ugly lawns" and how that can mean different things to different people. In that article, we broke things down by the "absolutely terrible" lawn, the "needs serious attention lawn," and the "just a little help" lawn.
The good news is that there is help for each of these scenarios. But exactly what approach is best will depend upon some specifics. Let's break it down into two primary scenarios: My lawn is all weeds or my lawn is all brown (or maybe perhaps browned out and is all dirt).
My Lawn is all Brown
If the problem is that your lawn has turned brown or even worse, completely died off and has bare patches of just dirt, then the key will be to restore the lawn with new growth.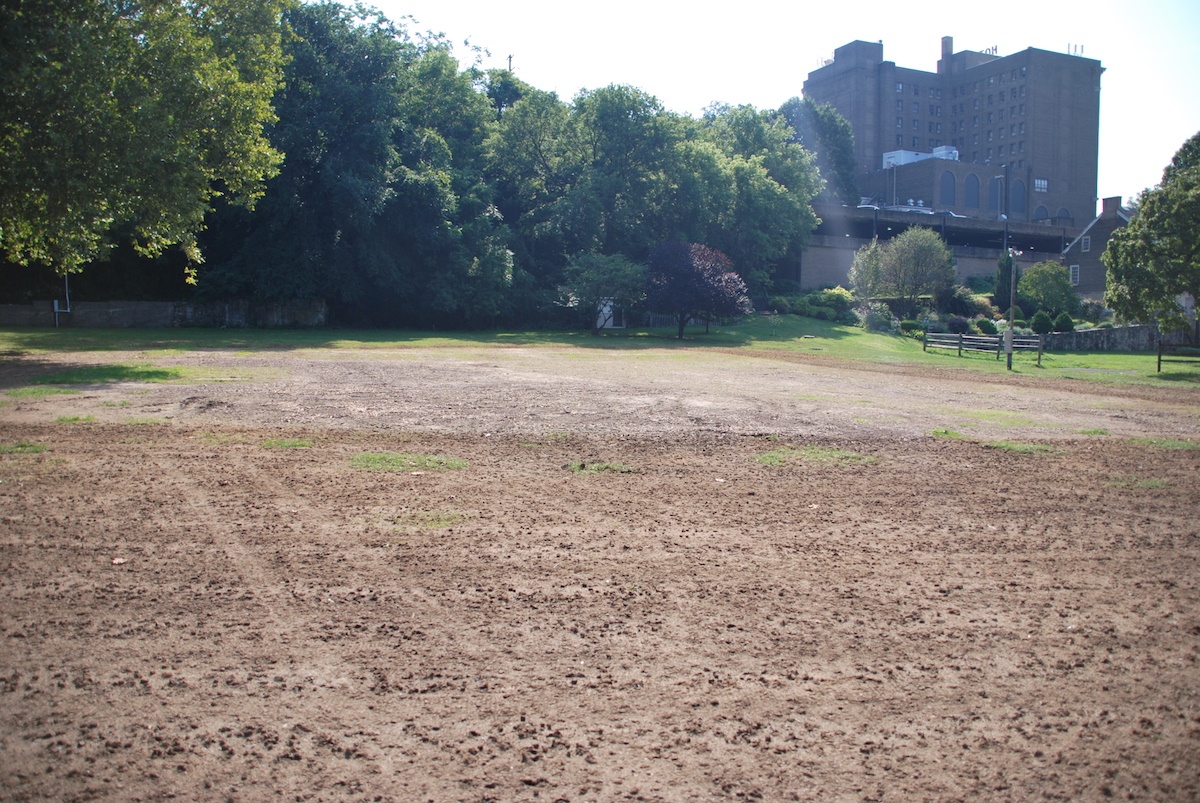 To achieve this, professional lawn aeration and overseeding will get you back on track.
The power of lawn aeration and overseeding is pretty amazing. In fact, you can see from this article that we took the lawn used for the grounds of Musikfest (which was truly all dirt), and returned it to its healthy and thriving state.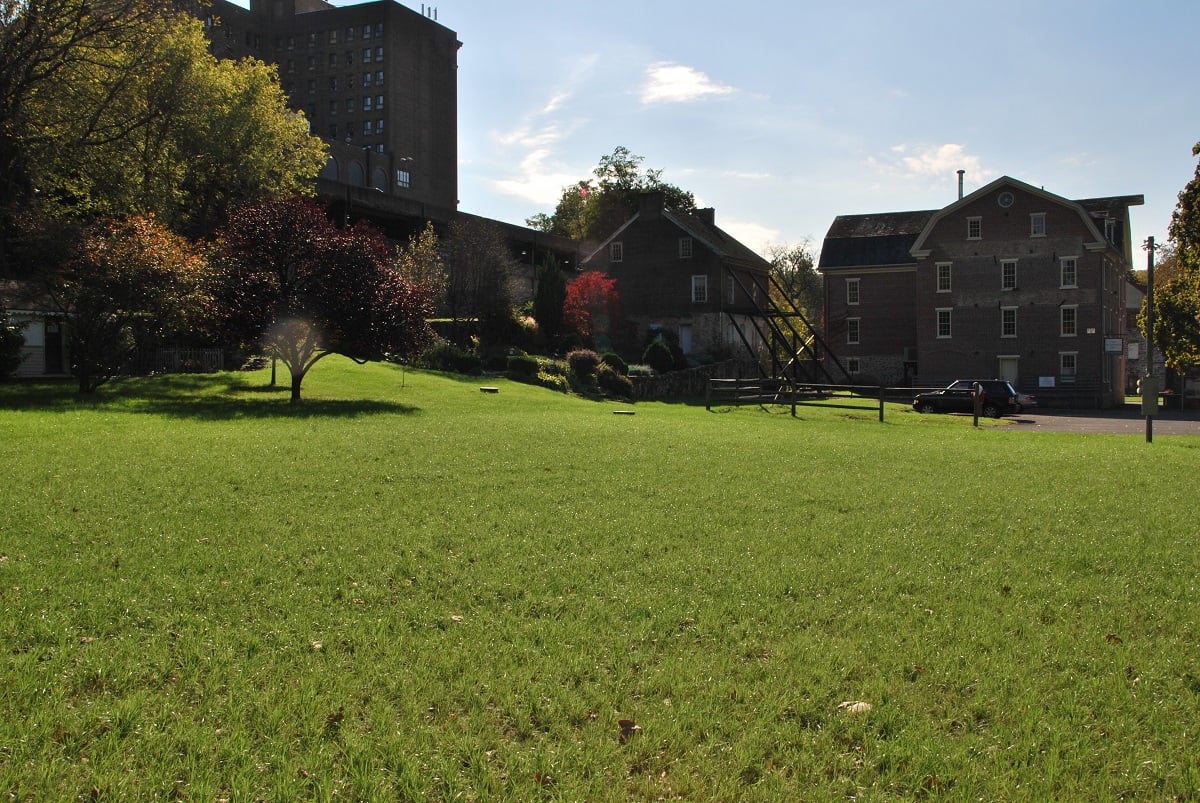 If you're saying my lawn is all dirt, chances are, it's not as bad as the Musikfest lawn was (which had been completely trampled). In fact, in 2017, Musikfest had set a new attendance record of 1,196,000 attendees. As you can imagine, all of those people, vendors, and equipment took a toll!
My Lawn is all Weeds and Crabgrass
In the situation where your lawn has more weeds than healthy grass, then we might devise a plan in which we take time to first kill the weeds. This is going to impact the timing of when we can begin lawn aeration.
We typically would use a product to address the weeds and then wait a period of 30 days before we aerate and overseed just to be cautious that we're not causing problems with any overlap. Even though there are weed control products that allow you to aerate shortly after application, we always want to be extra certain we're giving the new grass growth the best start.
Once your new lawn does start growing thick and healthy, it's going to also have the added benefit of choking out weeds that try to spread in the future.
Maintaining Your Lawn Going Forward
Once you've taken the time to transform your lawn, chances are, you want to keep it that way. You don't want to be in this same position saying my lawn is all brown down the road. This is where maintenance is critical.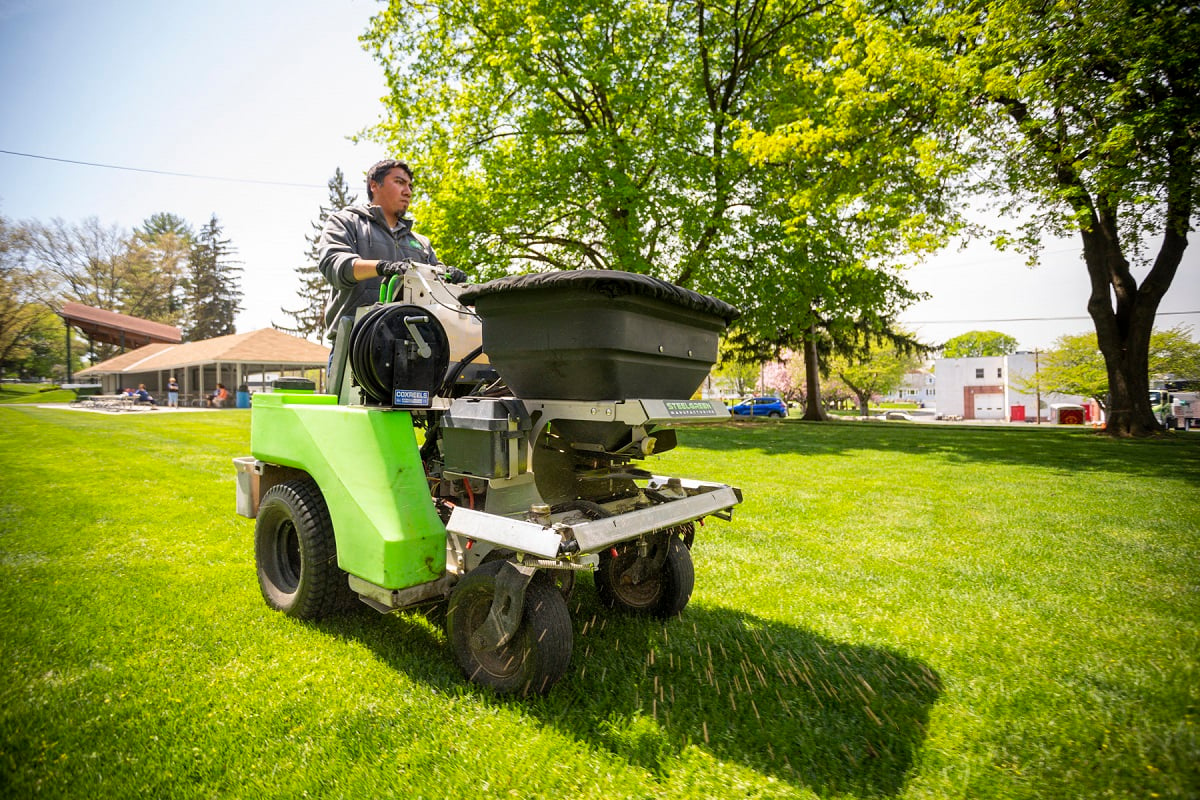 Investing in ongoing lawn care will keep your lawn in good shape so that you can continue to enjoy it. As time goes on, your healthy lawn will also begin to naturally choke out weeds and defend against environmental stressors, diseases, and pests.
Choosing a Lawn Care Company to Fix Your Lawn
Whether your lawn has just some bare spots or truly is all dirt or all weeds, the lawn care company that you choose to help you fix it will be important when it comes to the results.
Don't fall for the companies that offer a "quick fix," as it will likely only mean they're cutting corners. Truthfully speaking, the best lawn care results take time. But if you trust the process and let these services do their work, you can rest assured a reputable company will turn things around.
At Joshua Tree, we love helping clients turn around their struggling lawns.
If you'd like us to help restore life to your thinned-out, brown, or weed-filled lawn, we're up for that challenge. We truly do believe that aeration and overseeding are two of the most important things you can do for your lawn's health and we always recommend them as part of a successful lawn care program.
If you'd like to know more about how Joshua Tree can help meet your lawn needs at your home in the Allentown or Lansdale, PA area, or you have more questions, we're here to help! Get in touch with us to get some free expert advice and learn more about our lawn care program options.