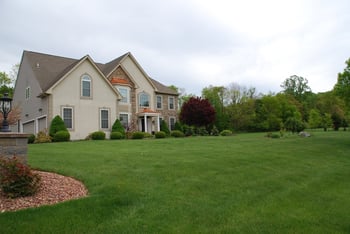 If you've never worked with a lawn care company before you may have no clue what to expect to pay for services. Unfortunately there is no simple answer to the question, "How much does lawn care usually cost?" Even right here in the Lehigh Valley, lawn care prices can vary dramatically.
The cost of lawn care is dependent upon a variety of factors including products used, methodologies, and even what treatment options are included in a package. Comparing two companies side-by-side could be like comparing apples and oranges. There are certainly valid reasons why one company might cost more. The differences between companies and services are worth exploring.
Though we can't tell you exactly how much lawn care should cost without knowing your lawn's size, our goal is to at least help you be able to line up any program or lawn care company in Allentown, Bethlehem, or Easton, PA and be able to do a fair comparison, based on what's important to you. That will be the best way to determine what is an appropriate lawn care price for what you're getting.
How Much Does Lawn Care Cost
The local marketplace certainly plays some role in setting cost ranges. For an average-sized residential lawn, you could expect to pay anywhere from $300-$1,000 a year. That's quite a broad range. But in order to truly understand how cost for lawn care is calculated, we must take a deeper look at some of the factors that directly contribute to it. Of the variety of factors that affect lawn care prices, here are three of the biggest:
Labor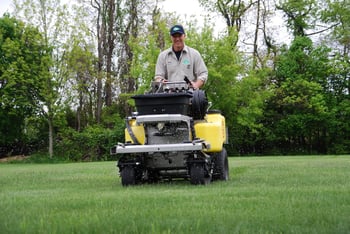 The labor force is constantly revolving in most of the lawn care industry. Technicians are constantly switching companies and looking for a better place to work. You may wonder how that affects you. Well, having someone new on your property each visit makes it difficult for anyone to really get to know your lawn or customize your services based on your lawn's conditions each time they come to your home.
A lawn care company that costs more might pay their people better. This will benefit you as you get to know your lawn care technician and he or she gets to know your lawn.
Material
You might be surprised to learn that not all lawn care companies are putting down the same products. The investment in higher quality products will cost you more in the lawn care price you pay, but will give you a much better result. It's often worth paying more to get more than paying for cheap products that aren't really getting you the results you wanted.
The products and material used by a lawn care company can be a big differentiator. Some companies go above and beyond with extra steps, such as adding soil micronutrients which will truly help your lawn thrive or using a more costly crabgrass and weed control material because it is more effective. Those extra measures will drive costs but also value.
Overhead
All businesses will have overhead costs that they must meet including important factors like insurance, equipment, and even ongoing training. A higher quality company is going to have more overhead because they're constantly investing in making their business better to benefit their team and their clients. They don't skimp on insurance and they frequently upgrade equipment.
Some companies also invest a lot of money into training their people. That is going to help you get a better result but will also directly impact the lawn care price you pay. There is actually very little required by the State of PA for someone to be a lawn care technician. Most of the lawn companies you'll find go with the State's minimum requirements and offer very little professional development for their team. However, a great lawn care company will spend a great amount of time training their staff how to answer your toughest questions and tackling your lawn's biggest challenges.
Determining What You Want to Pay for Lawn Care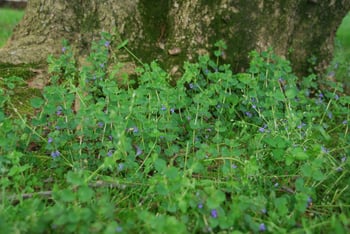 We know that everyone has a different level of expectation for their lawn. Some people just want to get rid of the bulk of the weeds fast and aren't really thinking about long-term solutions. Instead they're focused more on treating major symptoms as they arise. Folks with this mentality could be the same ones shopping for the cheapest lawn care price. The problem with this way of thinking is that by failing to ever get to the root of the issue, the same symptoms return again and again.
Other homeowners may care about a higher level lawn maintenance program and they want most issues taken care of, but they're also on a tight budget. These folks are the ones who may want a higher quality company and service but may take on their basic level package, getting most of the big issues addressed and possibly choosing to add on services later.
Finally, some want the best and they don't want to compromise results. They know that paying for value often means they have less headaches and will get the lawn they've been dreaming of a lot faster. They also know they are paying for a long-term solution (not just a temporary fix). They're willing to pay a higher lawn care cost per year because they know their investment will pay off with the results they really want.
Sometimes the homeowner that invests more at the onset saves more in the long run as they prevent costly problems down the line.
Exploring
Lawn Care Prices
As you aim to determine what you're willing to pay and what you're getting for your investment, here are some questions you can ask the best lawn care companies in Allentown, Bethlehem, and Easton, PA. This will help you determine what you're getting for your investment.
What is included in your programs?
How many visits are included?
More importantly, what specific treatments are included each time you visit my property? (Every program is different and the only real way to stack programs against each other is to know what's included in the base price and what's considered an add-on.)
What products are included in this lawn care price? Are they high-quality professional grade products or just the standard materials?
Are your technicians licensed and trained on an on-going basis? (There is a real problem in the industry of companies sending technicians out to treat lawns and apply product without the right training or licensure. Don't put your lawn at risk.)
How will you handle a problem? (Try your best to get a sense of what kind of support staff the company has. If you call with a concern, are you going to actually hear back from someone in a timely manner or is your call going to go unanswered for a long time?)
Do you provide a quote based on an online image or do you come out and inspect my property?
How Much Does Lawn Care Cost
at Joshua Tree?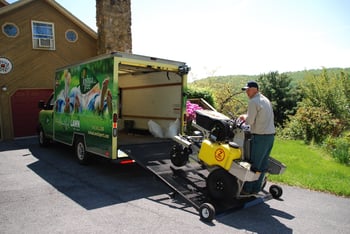 We have no problem admitting right off the bat that we are not going to be your cheapest quote if you're exploring lawn care prices in the area. If you're shopping on price alone we aren't going to be the right fit for you.
But our guess is, if you've made it this far in the article, you probably aren't shopping on price alone. You probably care about the value that you're getting for your investment and are someone who wants to understand what that investment includes. We can tell you what investing in lawn care through Joshua Tree means.
For one, we believe in utilizing high-quality products applied by well-trained and certified professionals. While the labor rate turnover in our industry is high, here at Joshua Tree we have many employees who have been with us for over a decade. In fact, the first three employees that we hired when we started the business are still with us.
We also believe in creating careers for our people. That means we pay them well and we invest in ongoing training. Having long-term employees translates to benefits for the client because our technicians really get to know each property they care for.
Unlike many other companies in the area, we go out and inspect properties instead of just coming up with an estimate from utilizing satellite imaging. If you call us or fill out our contact form, one of our account managers will come out to meet you to inspect and measure your lawn. Performing that visual inspection allows us to give you the most accurate lawn care price and also get a sense of what your lawn truly needs to thrive.
As you consider lawn care companies in the area, we hope that you'll consider investing in our program. We believe that our high-quality lawn care is worth the investment as we provide our clients with superior service and results. As with most things in life, you get what you pay for when it comes to lawn care and we want to give our clients the best.
We have some examples of lawn care pricing for our three program options. Feel free to check them out! And, if you'd like to find out more about how Joshua Tree's lawn care services can maximize the value of your investment, contact us for a free consultation or give us a call at 610-365-2200 so we can answer your questions.