No matter where you are in the process of finding lawn care in Lehigh Valley, you might be feeling a tad overwhelmed. That's because the choices are really varied.

There's a large number of lawn care companies in Bethlehem, Easton, and Allentown, PA, and determining who is the "best," might feel like an impossible undertaking.

But the truth is, all it takes is a little bit of digging.

On the outside, it may seem as though all of these lawn care services are the same. However, in reality, everything from what they offer, to the level of training of their technicians, to even professionalism can differ drastically.

That's why it's absolutely worth putting in the time to research the options and know what you're getting for your investment.

We know that performing this research takes time but we've gotten the process started for you by rounding up a list of the best lawn care services in Allentown, Bethlehem, and Easton, PA. We've been around long enough to know who our worthy competition is. We'd rather see Lehigh Valley homeowners comparing the "best companies" than ending up with subpar service by some of the fly-by-nighters out there.
Greenscapes Landscaping & Lawn Care
Based in Hellertown, Greenscapes not only offers lawn care services, but also landscape maintenance as well as design and installation services. These projects include items like patios, lighting, and water features.
NaturaLawn of America
Chances are, you know the NaturaLawn name because they are part of a big national franchise system. For Lehigh Valley, the local franchise seems to be the Reading location, which services Berks, Lehigh, Lancaster, Lebanon, York, East Cumberland, and South Cumberland counties.
TruGreen Allentown
Another big national franchise, TruGreen is perhaps one of the best-known lawn care names in the country. They advertise on their website that they are the "nation's largest lawn care company" and that they have more than 2.3 million customers across the country.
Green Lawn Fertilizing
Green Lawn Fertilizing is also well-known for lawn care in Lehigh Valley. The company provides services in 3 states, including 9 counties in Pennsylvania. Though they are based in West Chester, PA, Green Lawn Fertilizing includes Lehigh Valley in its service area.
How Does Joshua Tree Compare to Other Lawn Care Companies in Bethlehem, Easton, and Allentown, PA
Of course, you came to this article to find out what makes Joshua Tree different.
The best way that we can say it simply is that we follow the "Joshua Tree Way," which is all about our commitment to offering the best, including personalized service. We are committed to building relationships with our clients so that we can offer the best possible experience and service.
Experienced and Well-Trained Team
A key way that this is apparent is through our experienced lawn care staff. We are incredibly focused on training and education so that we are sending the best people out into the field. We put both the time and the money into continually training our people so that they're at the top of their game.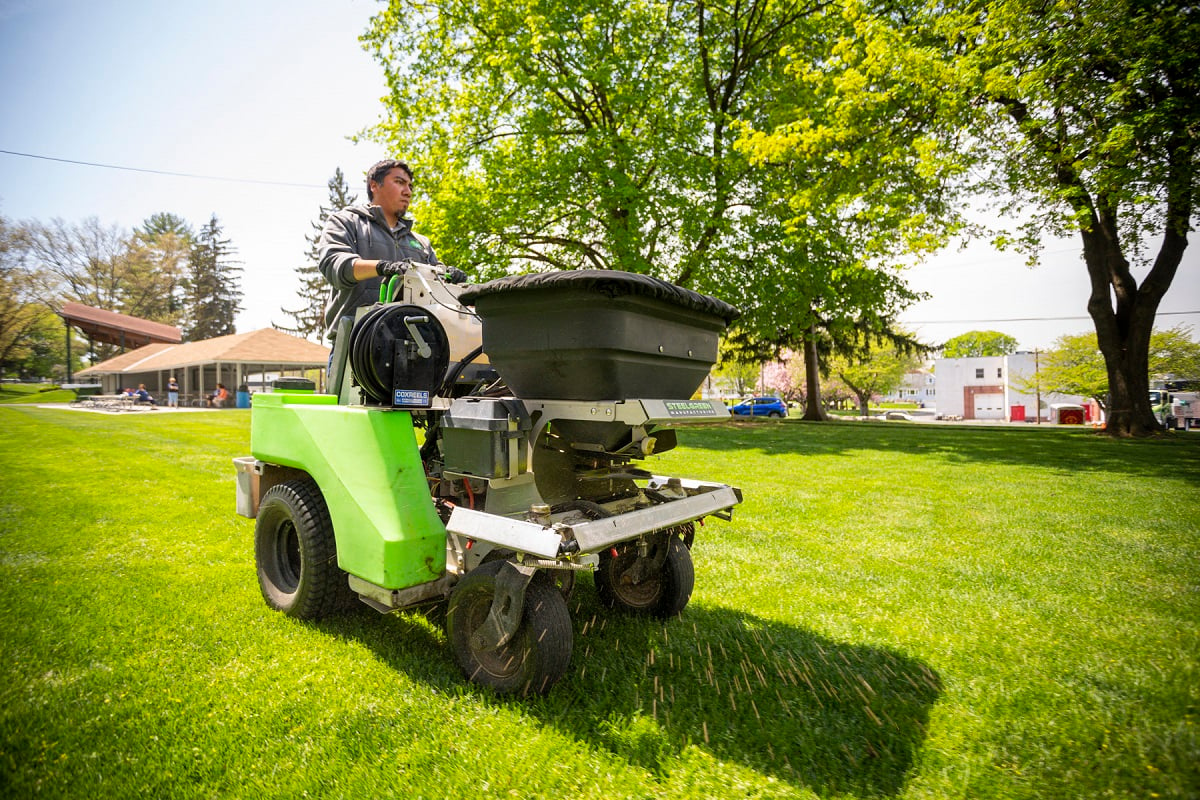 Along with this, we are committed to staying up to date with everything from training to technology. It's easy to get stuck in an old way of doing things but we're constantly investing in our company to keep it fresh and new and we believe this benefits our clients in many ways.
Designated Technicians
We also care about giving our lawn care technicians the opportunity to get to know the clients (and their lawns!).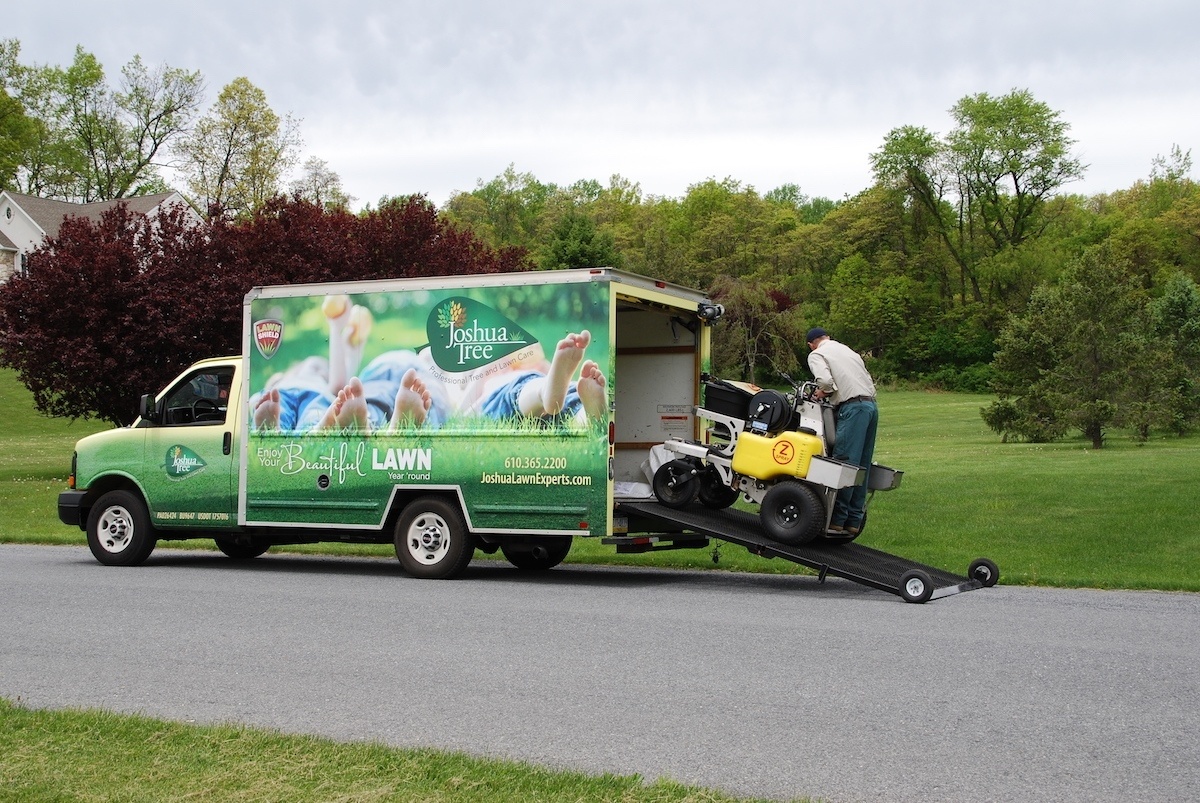 A lot of companies talk about a customized approach to lawn care but they send different technicians all the time. That's not always the company's fault. There is a lot of turnover in the lawn care industry and technicians come and go. But that's definitely not in the best interest of the client (or their lawn).
Stellar Customer Service
In addition to getting the same lawn care technician every time, you can also rest assured that you will get your calls answered.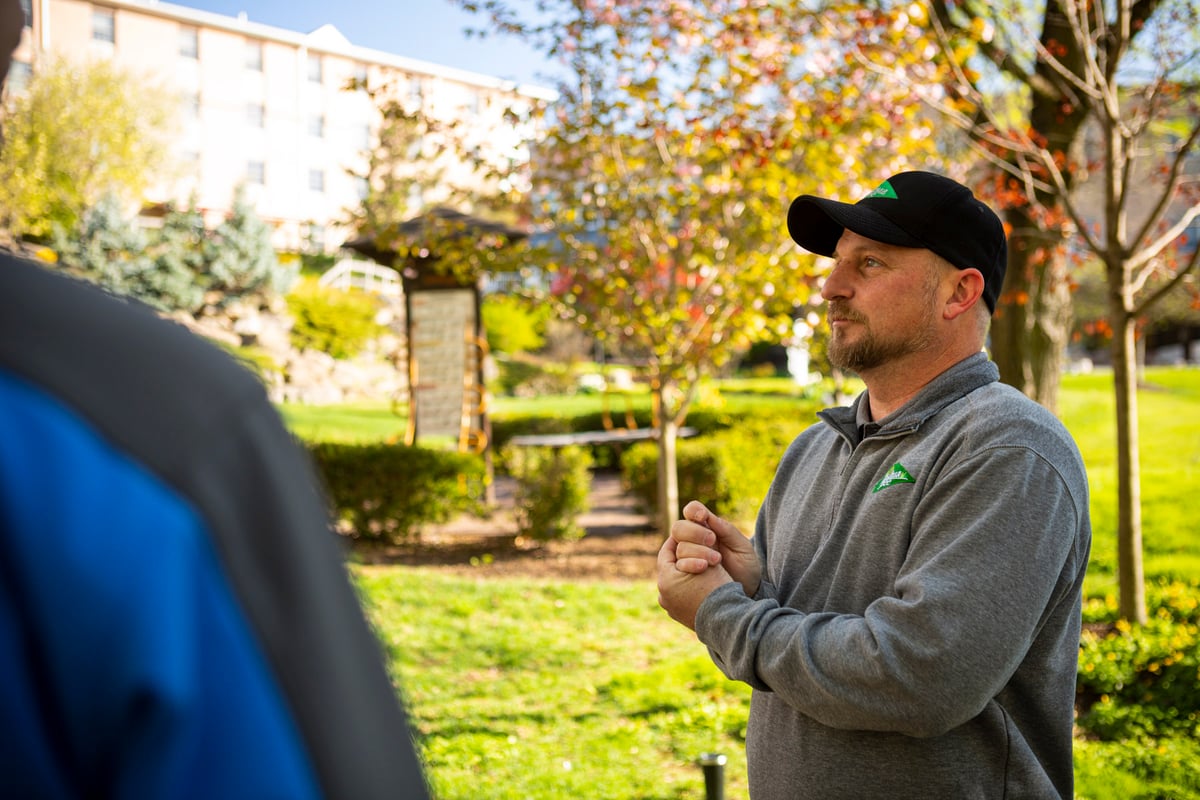 We believe in a high level of communication with our clients and don't make you wait around to receive a return call from us. We also leave behind communication every time we set foot on your property. We believe you should know what we did on your property at all times. That means even if you weren't home, you'll be kept informed.
Commitment to Safety
We also continually perform safety training, which is incredibly important in the lawn care industry where we are working with professional products and equipment. At the end of the day, all of this allows our people to provide the best possible customer service to our clients. We know that you only want the highest-trained professionals working on your property.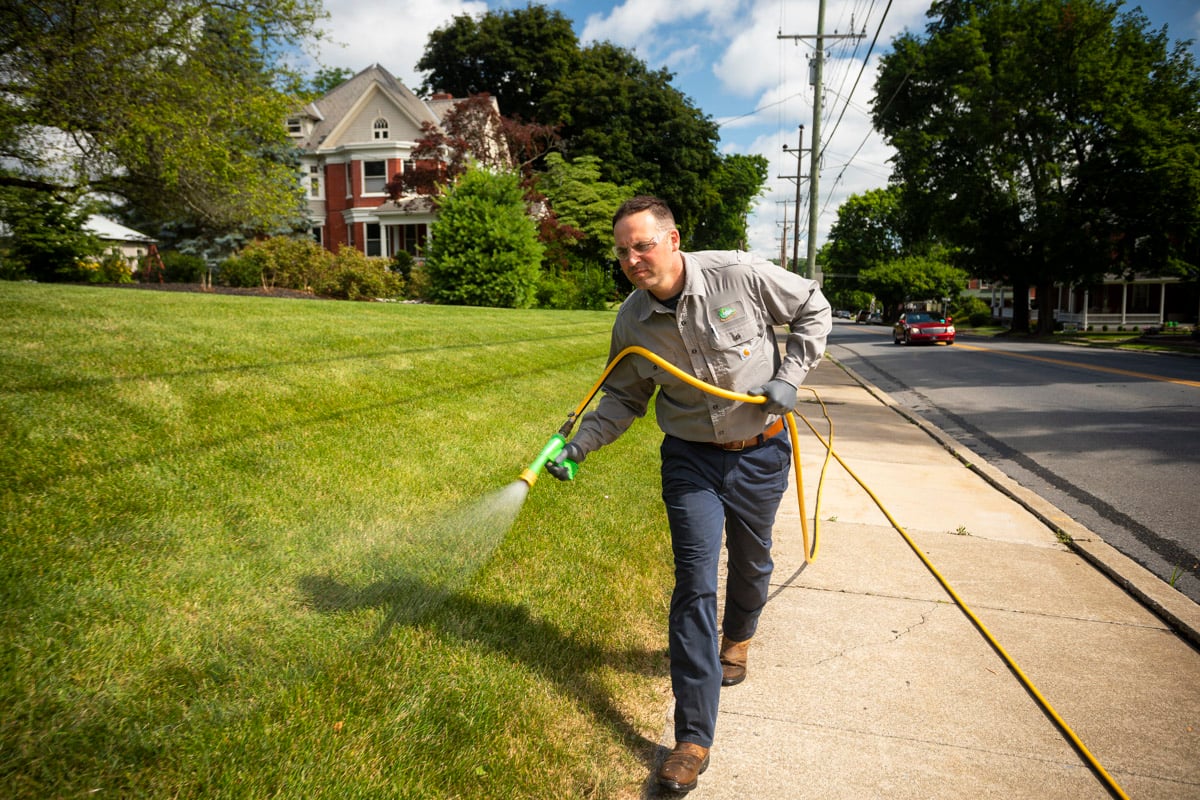 Focus on Professionalism
Professionalism is also incredibly important to us. We know that there are a lot of companies that don't take this seriously but we know that our team's professionalism reflects upon us as a company.

When our lawn care technicians come to your property, they'll be dressed in crisp uniforms (with a name identifying badge) and clean, top-of-the-line equipment. We have worked hard on building a brand that our clients can trust and we know that our people and their equipment are the faces of that brand.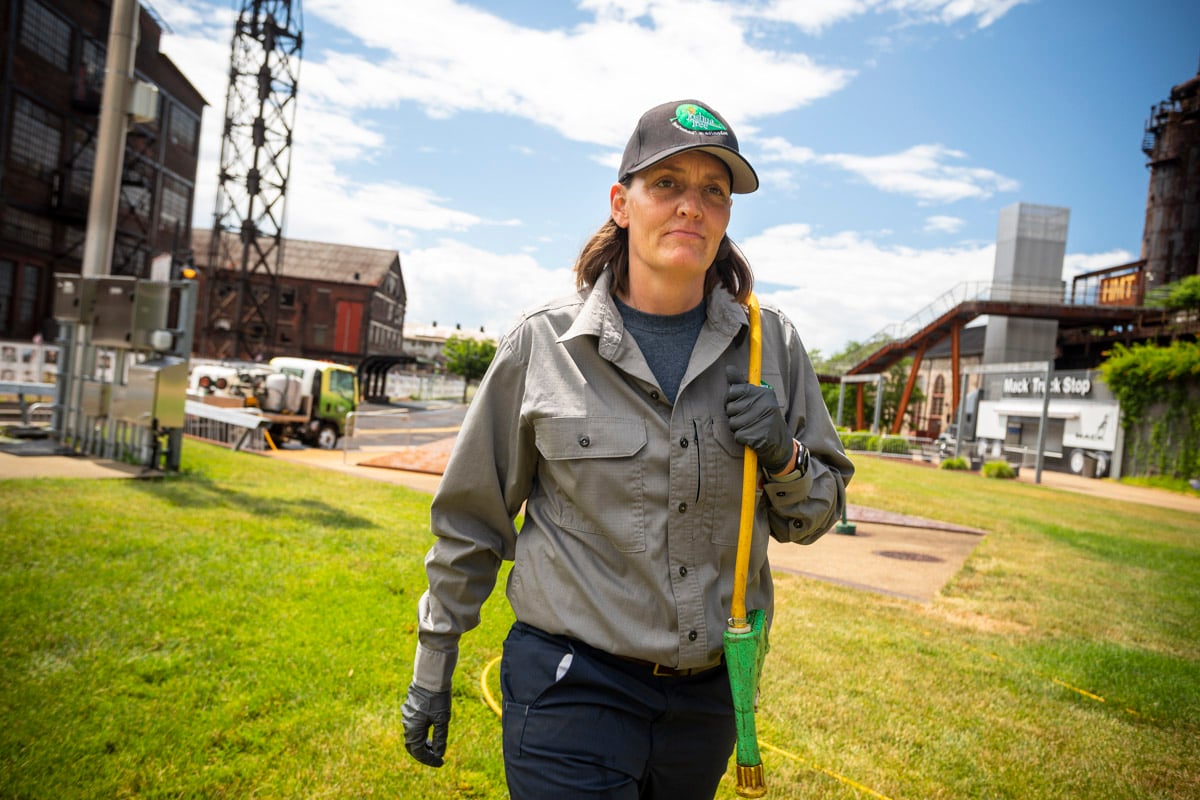 That's what is out and about in the community and what people see on a daily basis - so we make major investments in it.

When a Joshua Tree expert comes to your home you can expect the utmost professionalism. More often than not, our stellar reputation precedes us when we meet a new client and that's something that we're incredibly proud of. We don't do a lot of advertising but we continue to grow because of our reputation. We're honored that word of mouth has been our best source of new work.
Making Your Choice for Lawn Care in Lehigh Valley
We know that when you started thinking about lawn care in Lehigh Valley, you weren't necessarily thinking about all of the facets that go into making a great company. But at the end of the day, you want a lawn care company that won't only deliver great results but an amazing experience, too.
After all, even if your lawn was green, if your lawn care company never showed up when they said they would or were constantly rude or unprofessional, our guess is that you wouldn't put up with it.

That's why it's important to really dive into more than just the lawn care services offered. Many of these will overlap, but you want to find a company that is also made up of great people who can stand behind those services.

That is why as you begin to narrow the playing field, ask questions not only about what services the company offers but also about how their people are trained, how regularly they replace equipment, and in what ways they communicate with their clients. You should also take time to read online reviews and ask for referrals. Hearing from other clients provides valuable information.
Choosing Joshua Tree for Lawn Services in Lehigh Valley
If you've done your research and we've made the list, we would be happy to answer your questions. We have worked hard to build a strong reputation as one of the best lawn care services in Allentown, Bethlehem, and Easton, PA, and we'd love the opportunity to tell you more about what we do.

If you'd like to know more about how Joshua Tree can help meet your lawn needs at your home in Lehigh Valley or Buxmont, Pennsylvania, or you have more questions, we're here to help! Get in touch with us to get some free expert advice and learn more about our lawn care program options.