You want to do everything that you can to ensure a healthy and thriving lawn so that it continues to perform its best. But here in Pennsylvania, where lawns go into dormancy, you might assume there's nothing you can do at that time of the year.

Actually, the truth is, one of the best ways to set your lawn up for springtime success is with grass winterizer.

When you apply winterizer lawn fertilizer to your turf, you are giving it an important boost to get through the coming colder months.

In this article, we'll talk more about what winterizer lawn fertilizer is all about and answer some questions that you may have.
1. What is Winterizer Lawn Fertilizer?
First and foremost, you want to understand what "winterizer" is all about.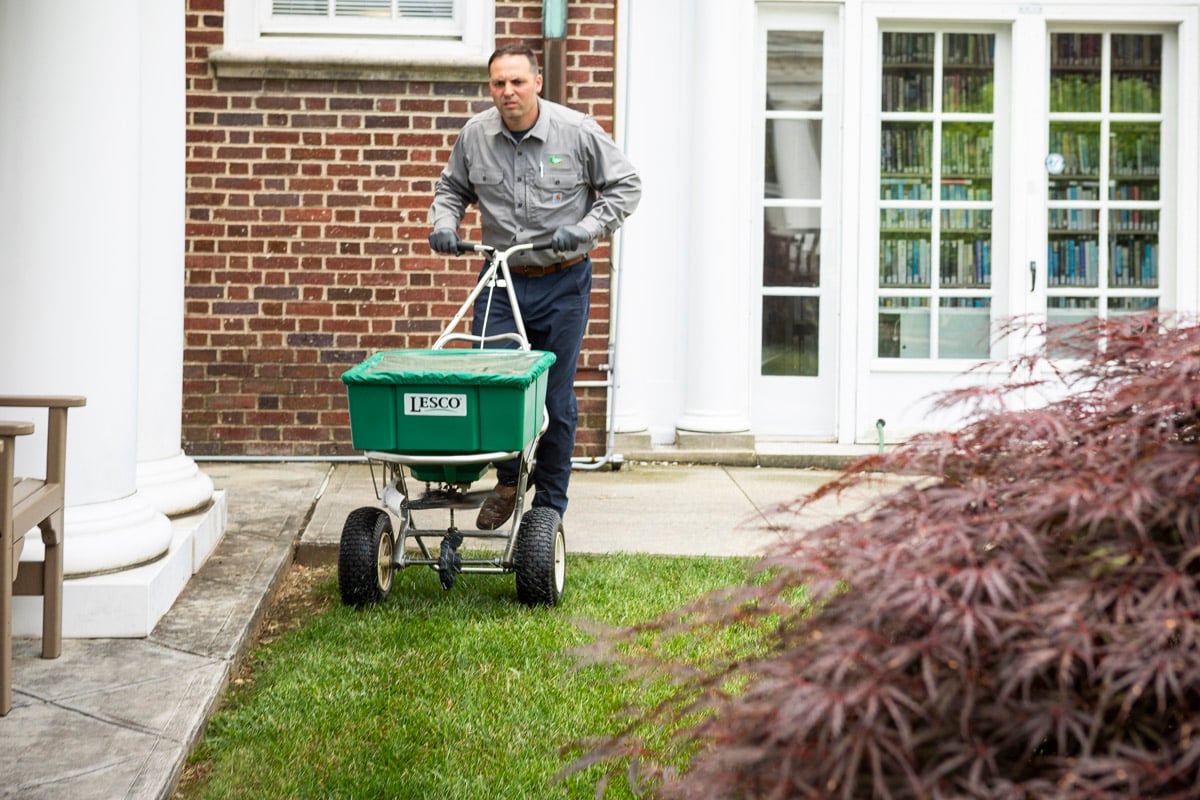 Grass winterizer is a late fall fertilizer application that will help to set the foundation for the winter season. We call it "Lawn Winterization."

A key benefit of winterizer is that it will allow your lawn to take in necessary nutrients and store them until the spring. Because of that, it is this late fall (or early winter) application that will help your lawn to bounce back after winter. Therefore, it plays a role in that early spring color. We know that it's exciting when the snow begins to melt and you see some green lawn peeking through!
2. Do I Really Have to Apply Winterizer Lawn Fertilizer?
We get it…you're wondering if you really have to worry about grass winterizer when your lawn is about to go into dormancy anyways. Before you know it, it's going to be covered in snow.

Can't you just skip this last fertilization application and worry about your lawn come spring?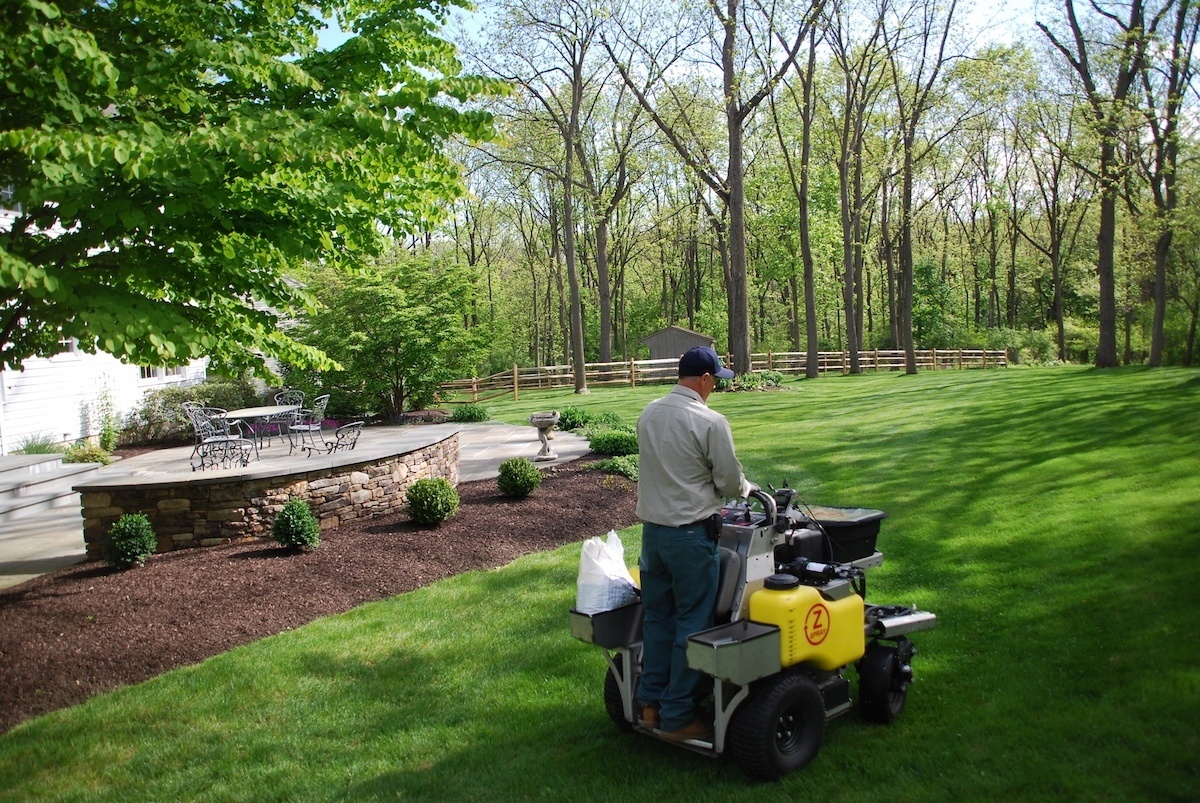 Well, as we mentioned, the work that you're doing now is what will pay off come spring. Plus, there are some immediate benefits to your lawn when you apply winterizer. The winter can be incredibly harsh on lawns in our region which is why it's important to set them up for success.

Winterizer is specially designed and concentrated to offer the following benefits to your lawn:
Focus on proper root growth for your lawn's root system.


Maintain winter hardiness.


Suppress any stress that your lawn may encounter during the winter season (whether due to extended sub-freezing temperatures, ice, or exceedingly dry winter).
Lawns require nutrients in order to perform their best. The slow-release nature of our winterizer is critical to its success.
3. When is the Best Time to Apply Winterizer Lawn Fertilizer?
As with any lawn care service, timing is everything. Winterizer lawn fertilizer is going to be the last fertilization application of the season, typically performed in the late fall.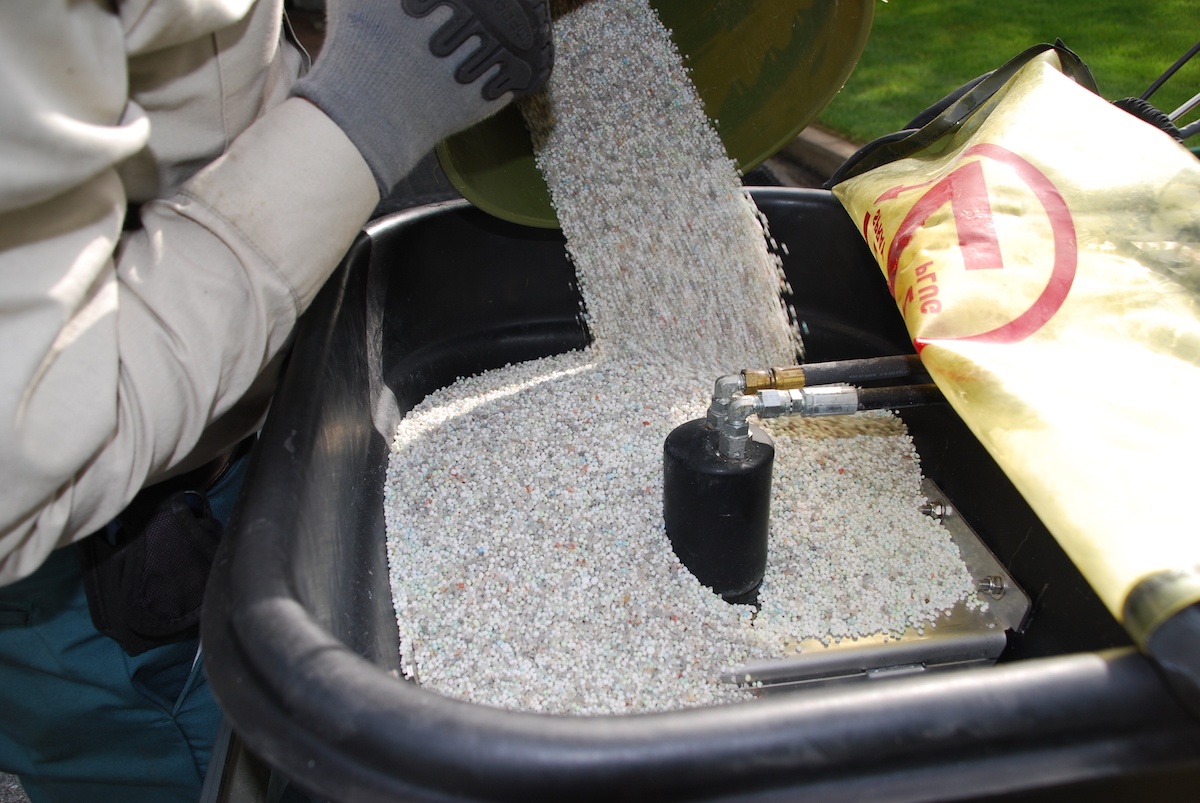 At Joshua Tree, we are generally performing this service up until about Thanksgiving. While there is some wiggle room, it's generally accepted that October and November are the best time to apply winterizer lawn fertilizer. This is the time that the grass has stopped growing but is still green.

In addition, the soil activity is still quite active at this time. While the air has begun to cool down, it takes much longer for the soil to cool.
4. Can I Just Apply Winterizer Lawn Fertilizer On My Own?
Now that you understand the importance of this service, you might just be thinking about doing it on your own.

Unfortunately, DIY lawn care (in general) can leave you sorely disappointed and it's no different with a winterizer service.

One of the biggest differences is in the products being used. A professional is going to use a high-quality, commercial-grade winterizer that is going to deliver superior results.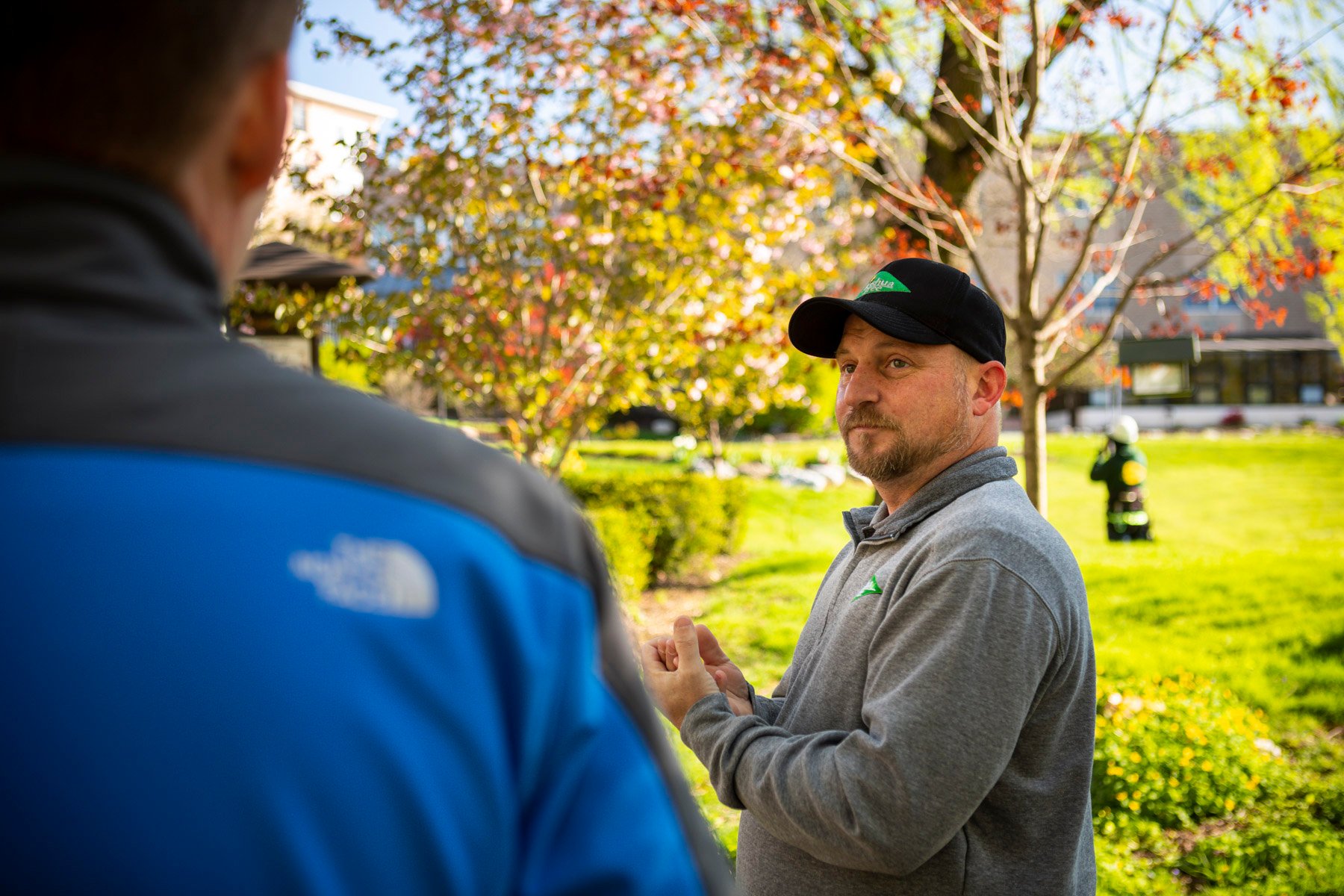 Store-bought DIY winterizer just can't stand up.

Plus, let's be honest…the fall is such a busy time of year. Our guess is that you don't really want to be out on your lawn doing work when you could be enjoying football, spending quality time with friends or family, or finding another way to use your free time more wisely.

It's convenient that when you work with a pro, winterizer lawn fertilizer should already be part of a comprehensive lawn care program that ensures your lawn's needs are being met throughout the year.

While winterizer is really important (arguably the most important fertilization treatment your lawn will receive), at the end of the day, it's just one piece of a comprehensive program in which ALL of the services work together to deliver the best results.

A healthy and thriving lawn requires a complex blend of nutrients and a professional will ensure that's exactly what it gets.
Help Your Lawn Reach Its Full Potential
It all boils down to helping ensure your lawn reaches its full potential.

While you might be tempted to overlook this last fertilization treatment, it is truly a critical one! It's going to set your lawn up for success as it enters the winter and also help to provide the boost it needs come spring.

And, when you're already using a comprehensive lawn care program, it's not something you even have to think about…because it's already included.

At Joshua Tree, we are ready to help your lawn achieve its full potential by eliminating the hassles and headaches from your end. Instead, you can rest assured knowing that your lawn will continue to perform its best (no matter what the season) because it's getting everything that it needs.

If you'd like to know more about how Joshua Tree can help meet your lawn needs at your home in Lehigh Valley or Buxmont, Pennsylvania, or you have more questions, we're here to help! Get in touch with us to get some free expert advice and learn more about our lawn care program options.