7 Steps to Transform Your Ugly Lawn
Expert Advice on Lawn Makeovers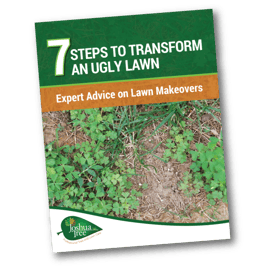 Is your lawn embarrassing? Full of dead spots, weeds, and a pale shade of yellow-green? Whether you want a golf course fairway quality lawn or you just want to be able to look your neighbors in the eye, we've got some expert tips to turn even the ugliest lawn into a spectacle of beauty.
In this tip sheet you'll learn:
How to get rid of weeds an other lawn-damaging insects
How to fill in thin or bare spots
The best order and timing for these lawn improvement tasks
and more!