If you have trees on your property then you probably want them to look and perform their best for many years to come. Chances are, you understand that investing in your trees is an effort that will lead to significant return over that time.
But how can you get excellent tree care? The answer is simple—hire a great tree care company with true experts on their team. Of course, following through on that may not be quite as easy as it sounds. For one, you may not know what even constitutes a great company or an "expert".
One of the biggest differentiators from one tree care company to the next is knowledge and training. Some companies take this very seriously and expect that their team members not only participate in ongoing training and education but also acquire professional certifications. However, other tree companies aren't willing to invest the time and financial resources into getting their team trained.
Understanding more about this training and what's involved can help you to determine whether it's something that matters for the tree care at your Allentown, Bethlehem, or Easton, PA home.
What is an Arborist vs. a Certified Arborist?
A lot of companies talk about having "arborists" on staff but the truth is, it doesn't really mean anything to say that. "Arborist" is a general term referring to anyone who does tree work. But the term does not specify any particular level of competency. It's not an official title backed by any sort of training, certifications, or even any qualified level of experience.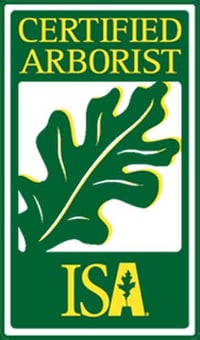 A Certified Arborist, on the other hand, has been certified by a professional organization like the International Society of Arboriculture (ISA). This implies a certain level of competency.
According to ISA, to earn their ISA Certified Arborist credential, you must be trained and knowledgeable in all aspects of arboriculture. ISA Certified Arborists must also adhere to the Code of Ethics that strengthens the credibility and reliability of the workforce.
To be eligible for the ISA Certified Arborist exam, you must have one or both of the following:
Three or more years of full-time, eligible, practical work experience in arboriculture
A degree in the field of arboriculture, horticulture, landscape architecture, or forestry from a regionally accredited educational institute
Preparing for the exam takes a tremendous amount of studying and preparation. Following completion of the exam, the ISA Certified Arborist must continue their education in order to retain that certification.
What is the Benefit of Hiring a Certified Arborist in the Lehigh Valley?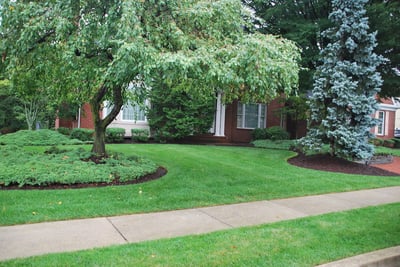 Without a doubt, the biggest benefit of hiring a Certified Arborist for your Allentown, Bethlehem, or Easton, PA home is knowing that you're hiring someone with extensive knowledge and training.
This means that Certified Arborists are equipped analyze and provide the correct tree care needed, which is a direct benefit to you. From identifying harmful issues to implementing services that benefit your trees the most, a Certified Arborist will be able to come up with a plan of action that is most successful in promoting the longevity of your trees.
This is important because tree care is a lot more complex than most people realize. Pruning trees is both an art and a science. You want to make sure your "expert" truly knows the proper practices. Likewise, with tree removal, you want to make sure the tree removal service you use has a significant amount of training to safely accomplish the task.
And with so many different diseases, pest problems (such as the spotted lanternfly or scale to name just two), and even environmental stressors out there—the symptoms of each even closely resembling one another sometimes—getting the proper diagnosis for your tree problem is incredibly important in order to create a plan to improve them.
With many tree problems, time is of the essence and any delay in getting your tree the help it needs could increase the risk of more serious damage or even death.
Choosing a Tree Service With Truly Qualified Experts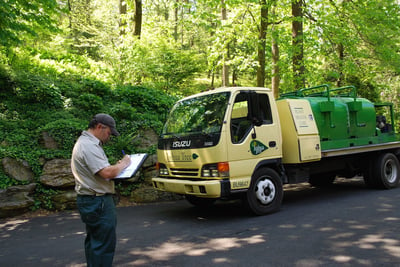 A lot of tree services talk about being highly qualified and experienced but they don't have the certifications to back up those claims—or maybe they have one or two team members with certifications and try to play those up even though most of the team is not. But without a large majority of team members holding certifications, it makes it difficult for homeowners to have any way to substantiate claims about knowledge and training.
At Joshua Tree, our 20+ team members hold almost 60 industry-specific certifications. We have 7 ISA Certified Arborists (and more taking the test at the time this article was written).
On top of our ISA Certified Arborists, some of the additional certifications our tree and lawn care experts hold include:
PA Ornamental Tree & Shrub Care License

Tree Risk Assessor

Tree Climber Specialist

Aerial Lift Specialist

Chainsaw Specialist

Chipper Operations Specialist
By choosing a tree service in Allentown, Bethlehem, or Easton, PA with ISA Certified Arborists as well as additional certifications proving their competency and skill, you can feel confident that they're truly qualified to meet your needs. They will evaluate your trees and help develop a customized plan of action to make sure that your trees remain in good health for many years to come.
Are you ready to work with a tree care company with Certified Arborists in Allentown, Bethlehem, or Easton, PA? Get in touch with us to get some free expert advice and a quote for tree care services. It is our hope that your wise choice in tree services will give you the peace of mind you desire.