When you started thinking about hiring a lawn care service in Bucks County or Montgomery County, you probably didn't expect it to be such a huge process. But even a quick Google search reveals that you have a tremendous number of companies to choose from. Because of that, you recognize that you'll have to put in some time to research what's out there so that you can make a wise decision.

This is important as it could be the difference between ending up with a healthy and thriving lawn versus ending up with subpar results.

As you research what's out there, one name that we're sure you will come across is Weed Man Bucks County, PA or Weed Man Montgomery County, PA, depending upon which county you reside in. This is a big name and one you've likely heard before. But how do they stack up to a company like Joshua Tree? Comparing these companies side-by-side will be important. To get you started, we've done some of the legwork for you.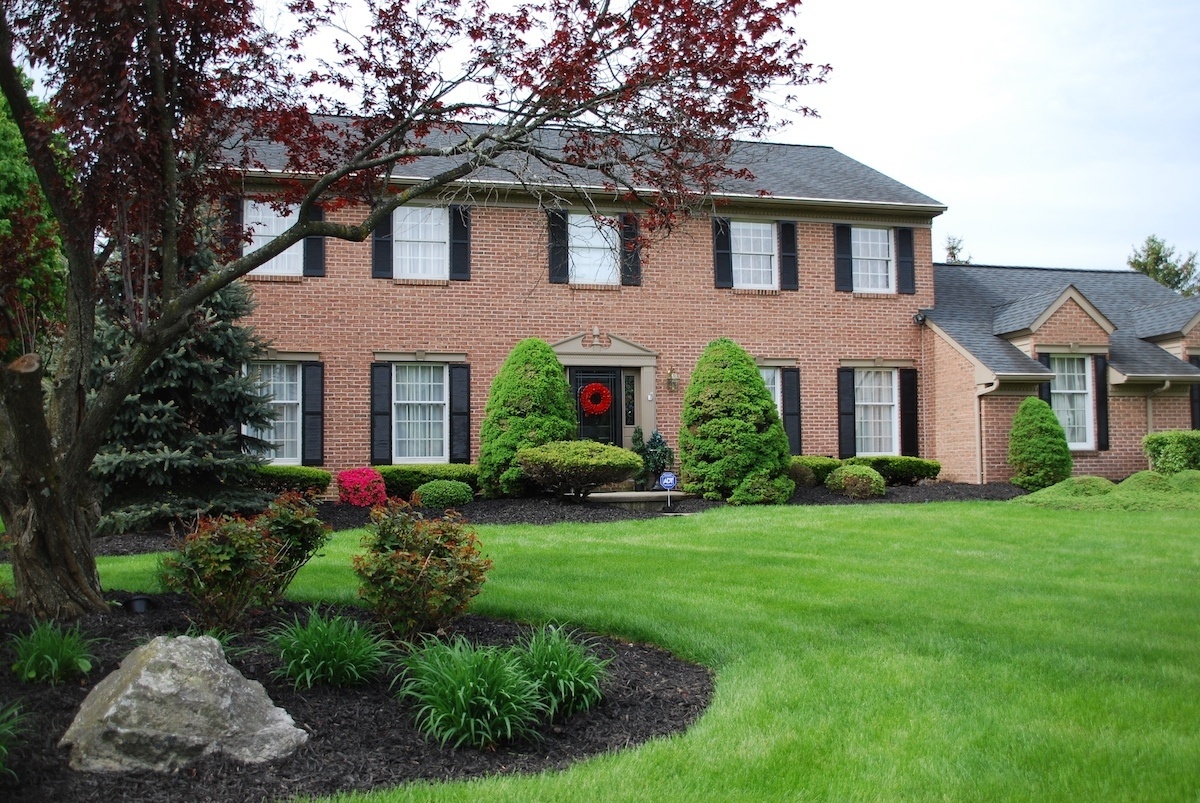 Who is Weed Man of Bucks County, PA (or of Montgomery County, PA)
Weed Man is a national franchise that got its start in Canada in 1970. It began franchising in 1976 and in 1996 moved into the United States. On the website, it says that Weed Man has more than 650 territories across North America. Although it is a national franchise, each local franchisee owner operates its own, which means it can be different from branch to branch.

While there is an owner listed for the Weed Man of Bucks County, PA franchise, we cannot find one for the Weed Man Montgomery County, PA.

There's no question that Weed Man, in general, is a big well-known name. And we recognize that a big name can carry a lot of power. After all, this company might have made it to your list of lawn care services of Montgomery County (or Bucks County) simply because you'd heard of them before.

The key will be to do your research on the local franchise you are choosing and not just go by the name alone. Since each franchise really does operate independently, you need to do your homework and find out whether they'll be the right fit for you.
Comparing Online Reviews
One way to look at the local performance of a company is to look at the online reviews for their specific location. Whenever you are looking at online reviews for a franchise, it's important that you've found the correct local location. It's also important to remember that both the rating and the number of reviewers are important. That's because it's challenging for the company to retain a high review as they get more and more reviewers.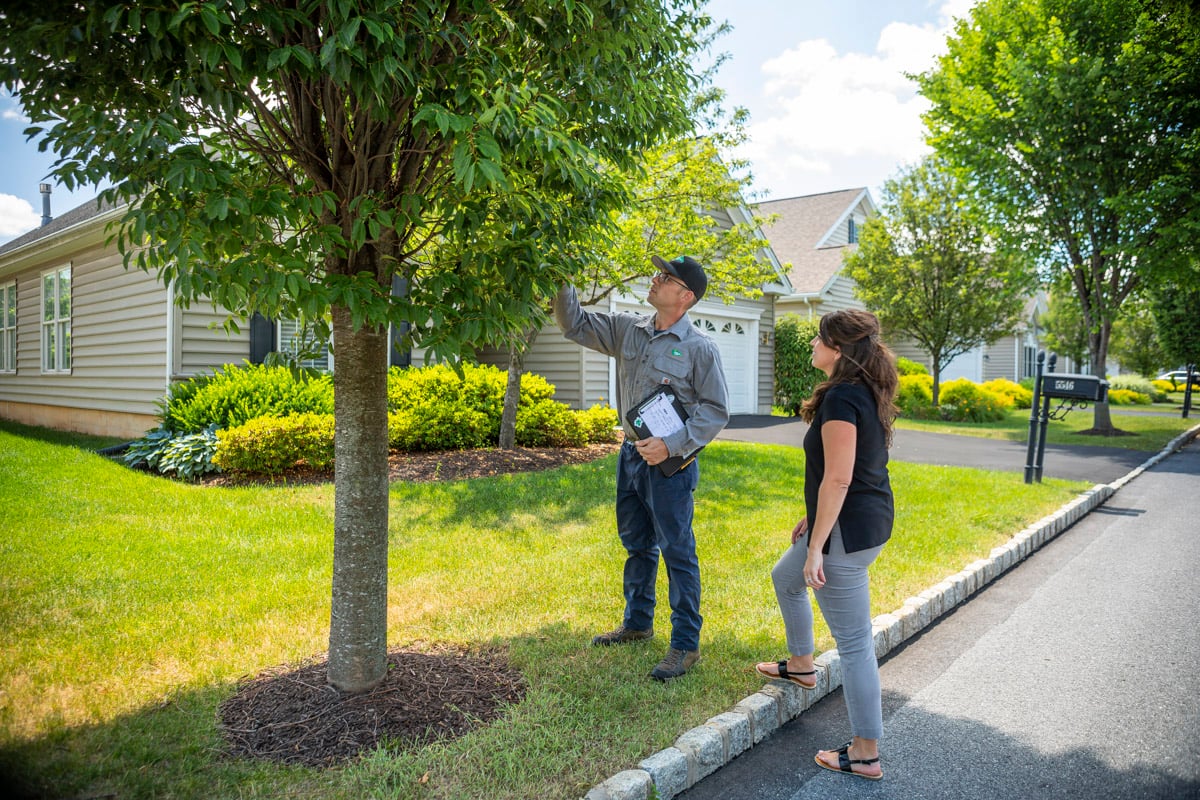 If you truly want the best lawn care services of Bucks County (or Montgomery County), we advise finding a company with a 4.5-star rating or higher plus a large number of reviewers.

Let's look at how Weed Man of Bucks County, PA and Weed Man Montgomery County, PA stack up on Google Reviews as compared to Joshua Tree.
Weed Man of Bucks County, PA Google Reviews:
3.7 stars based on 32 reviews
Weed Man of Montgomery County, PA Google Reviews:
4.0 stars based on 8 reviews
Joshua Tree Google Reviews:
5.0 stars based on 321 reviews
Comparing Lawn Care Services
Since you're in search of lawn care services in Bucks County (or Montgomery County), it also makes sense to compare the actual services and programs that these companies offer.

The way that Weed Man has their lawn care services laid out on their website, they appear as though they are all a la carte, though they do mention that they have a "program." It's a little confusing to know what's included.

At Joshua Tree, we know that homeowners like that they can see everything that is included in our programs, including pricing. With all of Weed Man's services listed out individually, we're just not entirely sure what's included and how to compare it to what we offer in our programs.

We can say, however, that a big difference is that Weed Man is solely focused on lawn care, and Joshua Tree does have the added value of also being able to offer tree care services and full pest control services. While Weed Man has mosquito control services and also offers perimeter pest control, Joshua Tree goes even further. Our Quarterly Pest Control program includes every thing performed on a perimeter treatment plus rodent control and treatments for interior pest problems.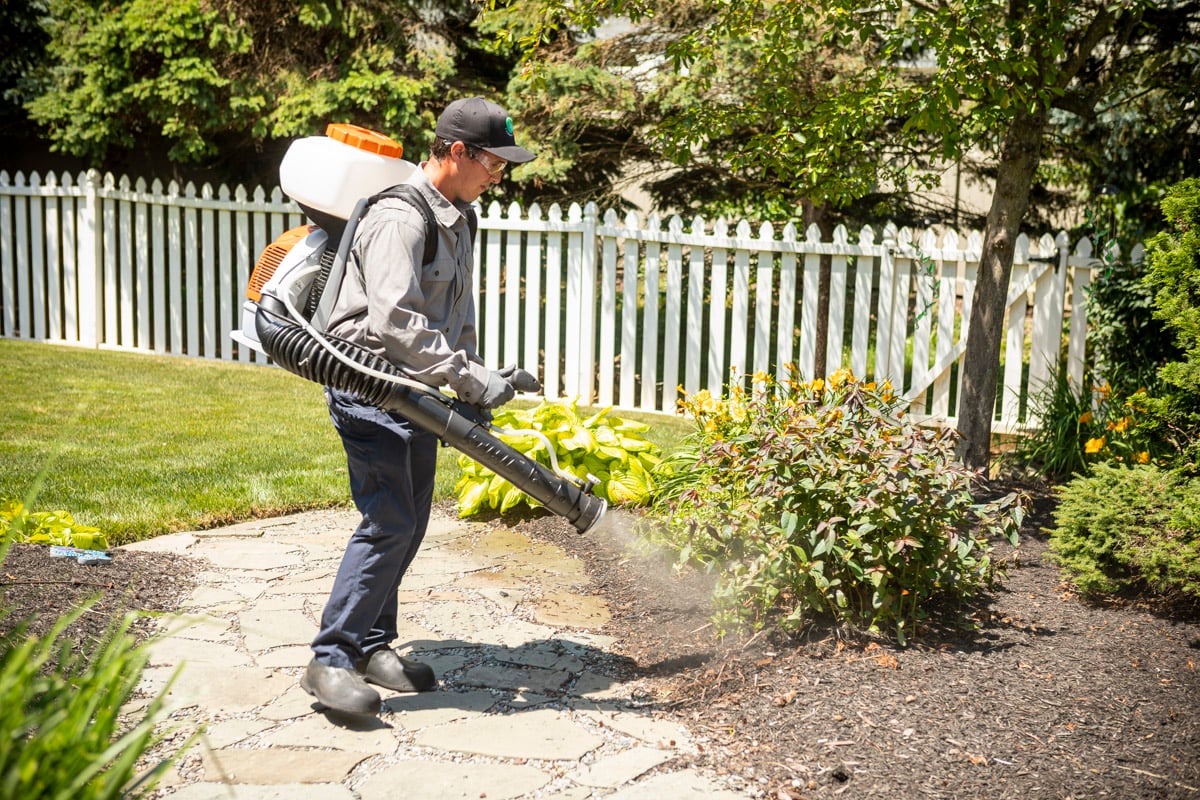 Making Your Wise Lawn Care Decision
While choosing the right lawn care company is an important decision, we certainly do not want you to feel stressed about it. That's why we are available to help guide you in the process. We believe you shouldn't need a degree in agronomy to figure out what your lawn needs or to be able to hire the best lawn care company.

At Joshua Tree, we're here to help make the process as simple as possible for you. And when you make that final lawn care decision, we want you to be able to hand over your lawn care needs and feel confident that your lawn (and property) are being well cared for. At the end of the day, it boils down to peace of mind.

When you make the right choice, you'll know that you're in good hands.

If you'd like to know more about how Joshua Tree can help meet your Bucks or Montgomery County, PA lawn needs, or you have more questions, we're here to help! Get in touch with us to get some free expert advice and learn more about our lawn care program options.