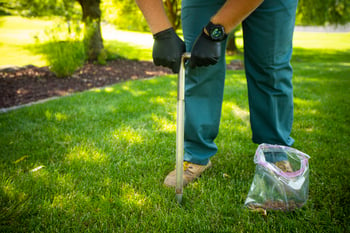 Are your lawn or trees lacking color or vigor? Are you getting a ton of weeds in your lawn? Does something just seem off and you just can't pinpoint the problem?
You feel like you're doing everything right—you're watering your lawn and trees, maybe even adding fertilizer—and your lawn or landscape plants are still struggling.
It may actually be that you have a problem with the health of your soil. Healthy soil is of critical importance to maintaining your landscape and yet it is often given very little thought. But when soil isn't at its best, your lawn and trees could struggle to get the nutrients they need to survive.
So how exactly can you know if you have a problem with your soil? A soil test for trees or for lawns can be performed in order to find out. We'll talk about both of these services and why you might consider them.
About Lawn Soil Tests
When a lawn soil test is performed, we're looking at several different elements. For one, the pH is examined to determine if it's where it needs to be. If it's not, then you might have an environment that is ripe for weed growth. You want your lawn to be at the proper pH in order to generate an environment where your grass loves to grow and weeds do not.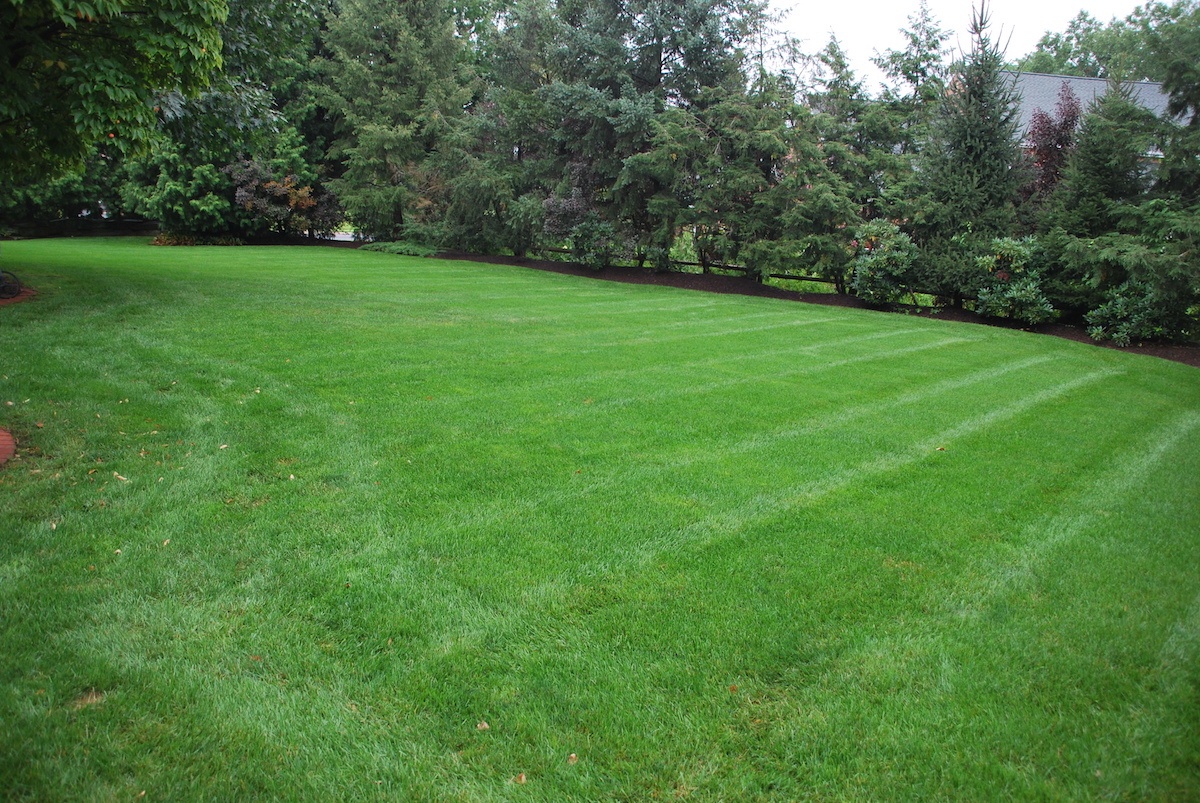 A lawn soil test is performed by using a soil probe to pull about 10-15 cores of soil throughout your lawn, approximately 3 to 5 inches deep. Those cores are then sent to a lab where they are analyzed for the issues we've discussed above. The lawn soil test results will tell you exactly what actions need to be taken to remedy a possible problem.
About Soil Testing Trees
Just as your lawn's soil can be tested, so can the areas under your trees. A soil test for trees will require a deeper sample (at least 8 inches).
With a tree soil test, we're again looking at the pH level to determine if it's where it needs to be for that tree to thrive. This exact number can really vary depending on species. A lot of trees actually require a lower pH than lawns. If the pH is not where it should be, it could potentially affect the tree's color and vigor.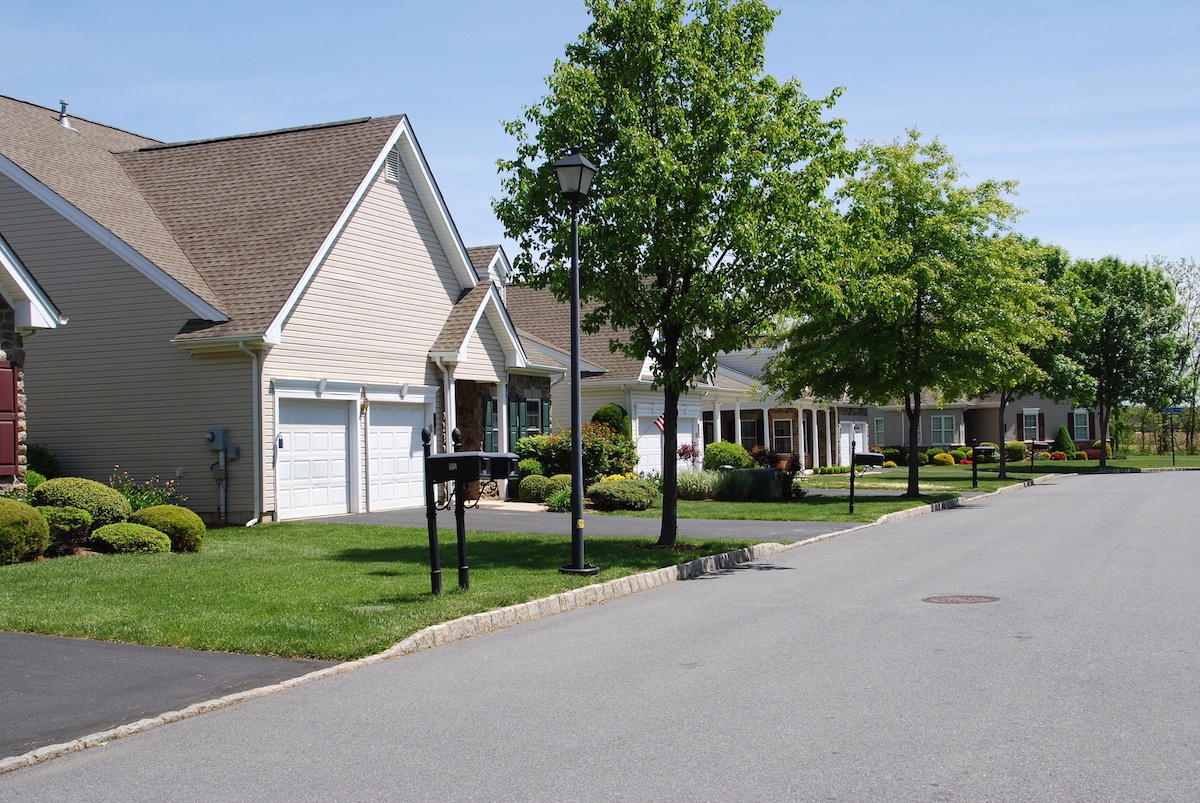 A soil test for trees will also look at nutrients like phosphorous, potassium, and iron. With certain species of trees, if the iron gets too low, it can cause something called chlorosis, which will cause yellowing leaves with light green veins.
We can also use a soil test if we suspect something highly specific that may be wrong with your tree. For example, if we believe it has suffered salt damage, then we can look into that exact concern.
The key is that soil testing allows us to help pinpoint a specific problem at a much more detailed level than just making a judgment call based on what we see.
Again, after performing the soil test for your tree, we will send the core samples to a lab in order to be analyzed. The results will tell us what actions we need to take to remedy a problem with the soil if there is one.
Soil Testing in Pennsylvania
Lawn soil testing is a regular part of the Joshua Tree Lawn Care Maintenance program and one that we typically perform every three years for lawns (or if a problem arises) and "as needed" for issues that arise with trees. When we bring on a new client and their lawn is showing poor conditions, we may perform a soil test to determine the root cause.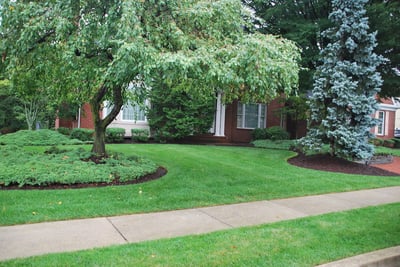 We are also happy to provide soil testing as a stand-alone lawn care service for those who are looking for answers as to why their lawn or trees are not performing, even if they're not a regular Joshua Tree customer. This is not a service that every lawn care company or tree service offers but we see it as adding a lot of value. The ability to pinpoint specific problems allows us to keep your lawn and trees healthy.
Soil testing can be done at any time of the year, though industry research indicates that the late summer or fall might be the ideal times. This timing gives us an opportunity to amend the soil in the months to come. It allows the soil to absorb any nutrients we might add and will, in turn, contribute to a healthier lawn come springtime.
If you're experiencing an unexplained problem with your lawn or trees, it just may come down to the health of your soil. If that's the case, lawn or tree soil test results will tell us exactly what needs to be done in order to remedy that problem.
Your soil is often an undervalued part of your landscape but the truth is that it supports the life growing in it. A soil test is an inexpensive way to uncover underlying issues that are affecting the health of your lawn and trees. At the end of the day, we want to help you have the best lawn and trees possible and this is another tool in our toolbox to achieve just that.
If you'd like to find out how a lawn or tree soil test can improve the health of your Allentown, Bethlehem, or Easton, PA lawn, contact us for a free consultation or feel free to give us a call at 610-365-2200.