When it comes to your lawn, you expect great results from a lawn care company that you can trust. But choosing the best lawn care service for your needs may feel confusing. There are many lawn care companies in Allentown, Bethlehem, and Easton, PA and you may not be sure where to begin. In the end, you just want to feel confident you made a good choice so that you don't regret your decision.
We understand that you may feel overwhelmed by all of the information out there on choosing lawn care in the Lehigh Valley. We want you to feel informed as you make your decision which is why we've done some of the legwork for you.
Choosing
Lawn Care Services in the Lehigh Valley
In your quest for Lehigh Valley lawn care, we know you'll likely come across a variety of names, including R and R Lawn Service. This family-owned business offers lawn care, landscaping, and tree and shrub care. The company was established in 1975 and features a 5-visit lawn care program that covers the common treatments homeowners request for their lawn.
R&R also provides lawn aeration and seeding, hardscaping, and landscaping services to homeowners in the Lehigh Valley.
R&R Lawn Service
vs. Joshua Tree
When comparing R&R to Joshua Tree, there are certainly some similarities. They are both locally owned and operated companies. Neither are huge franchises with locations across the country—they are both wholly committed to the Lehigh Valley region.
Some of the services each company offers are similar as well. We both offer lawn care services, aeration and overseeding, and tree and shrub care programs.
R&R Lawn Service gives a brief description of their 5-visit lawn care program on their website. A key difference is that Joshua Tree provides 3 different lawn care program options with an option for 6, 7, or 8 applications. This approach allows technicians and customers to work together to make an informed decision as to what is best for their lawn.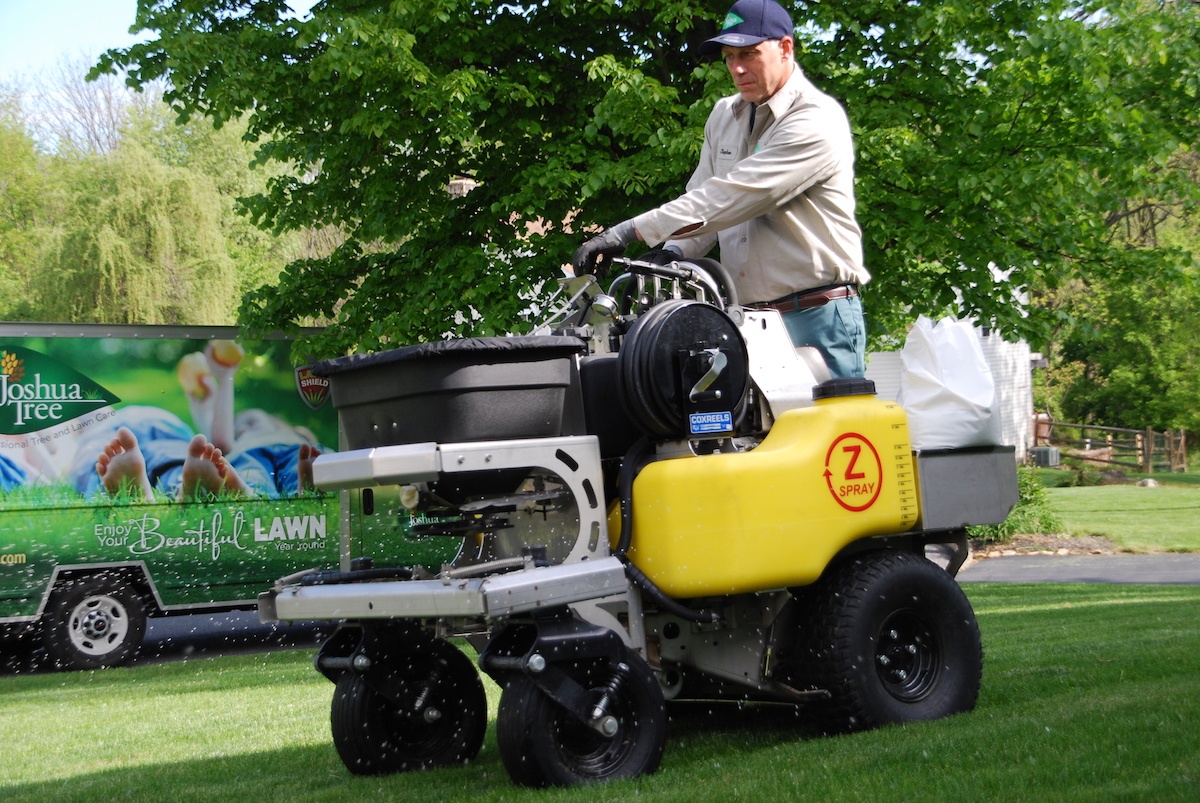 It's also important to mention that Joshua Tree's lawn care technicians are able to make educated decisions about the lawns that they serve because they are assigned to a route and stick with it. This is another way that Joshua Tree tends to be different from most lawn care companies. Because our techs are assigned specific properties, they really get to know the properties they service. Because of this, we're able to offer a truly customized approach to lawn care, ensuring that your specific needs are fully met. This is impossible to achieve with different technicians coming out all of the time.
As an added bonus, Joshua Tree is unique in that we currently have 8 certified arborists, whereas most lawn care companies usually have none. Because we got our start in the tree care industry, we really know trees. That's a nice added benefit for our customers since your trees are a valuable part of your landscape, too.
Ongoing Advances & Education:
Lawn Care in the Lehigh Valley
Another factor that's important when choosing a lawn care company is finding one that is committed to remaining up to date on everything from training to technology.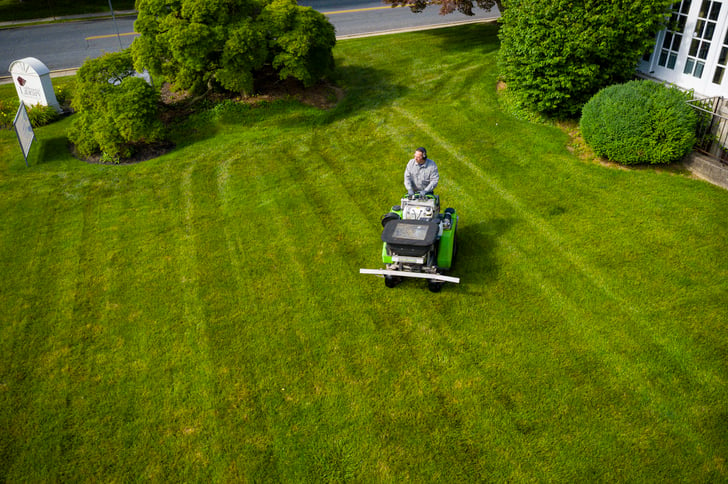 It's quite common for lawn care companies to run outdated equipment rather than invest in something new in order to try and keep their cost down. But this is done at a detriment to you as old equipment just doesn't perform as well.
At Joshua Tree, we retire old equipment regularly (as often as every 2 to 3 years) and replace it with state-of-the-art equipment that performs better. We're also equally committed to constantly updating our training. We log about 80 hours of training each year. While it would be easy to let these efforts lag, as many companies do (especially when they're busy), we believe that it's worth the investment of both time and money.
When reviewing R&R Lawn Service's website, we noticed that they do not have a blog with helpful tips. Besides educating our lawn care technicians, Joshua tree is committed to providing valuable content on a regular basis via our company blog. We believe that educating Lehigh Valley homeowners about the best way to care for their lawns and properties is extremely important.
Choosing from
Lawn Care Companies in Allentown, Bethlehem, and Easton, PA
Your time and effort to research companies all come down to the fact that you care about your lawn. You want to feel confident that you're investing in a company that is going to get you the results you desire. The last thing that you want is to feel like you've wasted your money on results that you would have achieved on your own.
We understand that this is a big decision and want to be available to help. Should there be anything that we can answer to help guide you in your decision, we are here for you. At the end of the day, we'd like to see you make a wise choice that works best for you and your lawn.
If you're considering hiring a professional for your Allentown, Bethlehem, or Easton, PA lawn care needs and have more questions, we're here for you! Get in touch with us to get some free expert advice and learn more about our lawn care programs which include three lawn care pricing options.