Are you thinking about hiring a pest control service in Bucks or Montgomery county? Even if you don't have a known pest problem right now, you might be thinking about choosing a pest control company that can provide proactive treatments and help prevent a pest problem in the first place! After all, why wait until you already have a problem with creepy crawlies to do something.
Of course, before you make that leap, you might be wondering what questions to ask when choosing a pest control company. Asking the right questions can help to narrow down your options and make sure that you're choosing a company that is going to get you the best results (and provide the best overall experience, too).

We love that you want to be a wise consumer and we want to help. We understand that you might not know which questions make the most sense. That's why we've rounded up a list to help you out. In the end, it makes our industry better when homeowners like you raise their standards and only want the best when hiring a pest control service.
Questions to Ask a Pest Control Company
Rather than jump right into a decision, it makes sense to do some research and vet your options. Here are some questions to ask a pest control company in Bucks and Montgomery counties before making a decision.
1. What Pest Control Services Do You Offer?
First and foremost, you want to find out more about the specific types of pest control services offered. You might be surprised that there is some variation in what different companies might refer to as "pest control." You might also see various terminology thrown around that you don't totally understand.

One thing to know is that traditional "perimeter pest control," in which a company uses hand-held sprayers and just sprays at the foundation of the home is different from a more comprehensive pest control service that we call Quarterly Pest Control.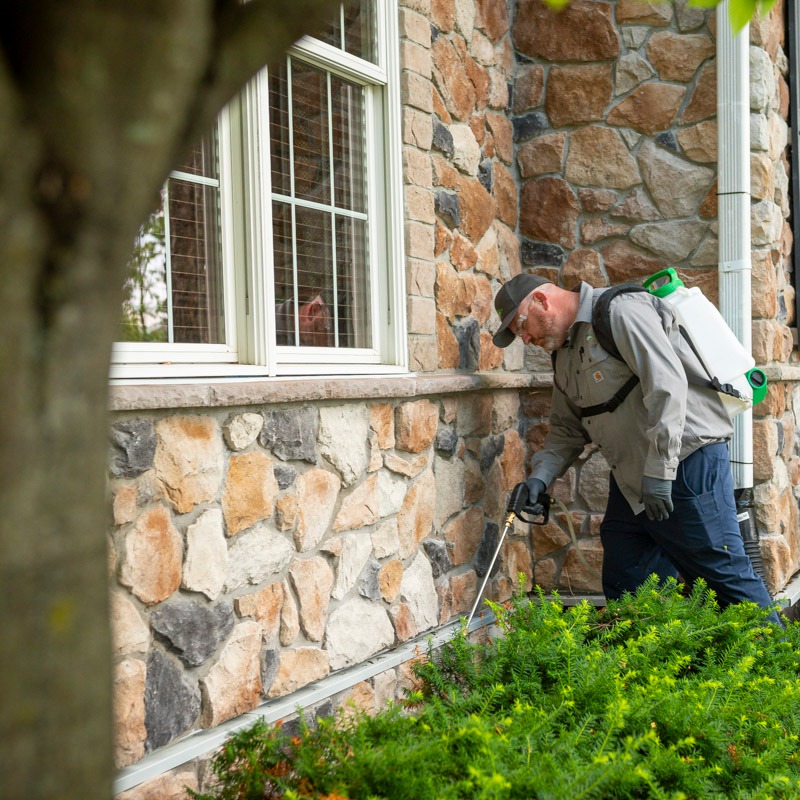 For one, we're using backpack-powered sprayers that are delivering product further and more effectively.

Along with that, our program also includes interior treatments as needed. This is the biggest difference between standard perimeter pest control treatment and actual pest control services. If outside pests make their way inside, you want to be sure they're taken care of swiftly.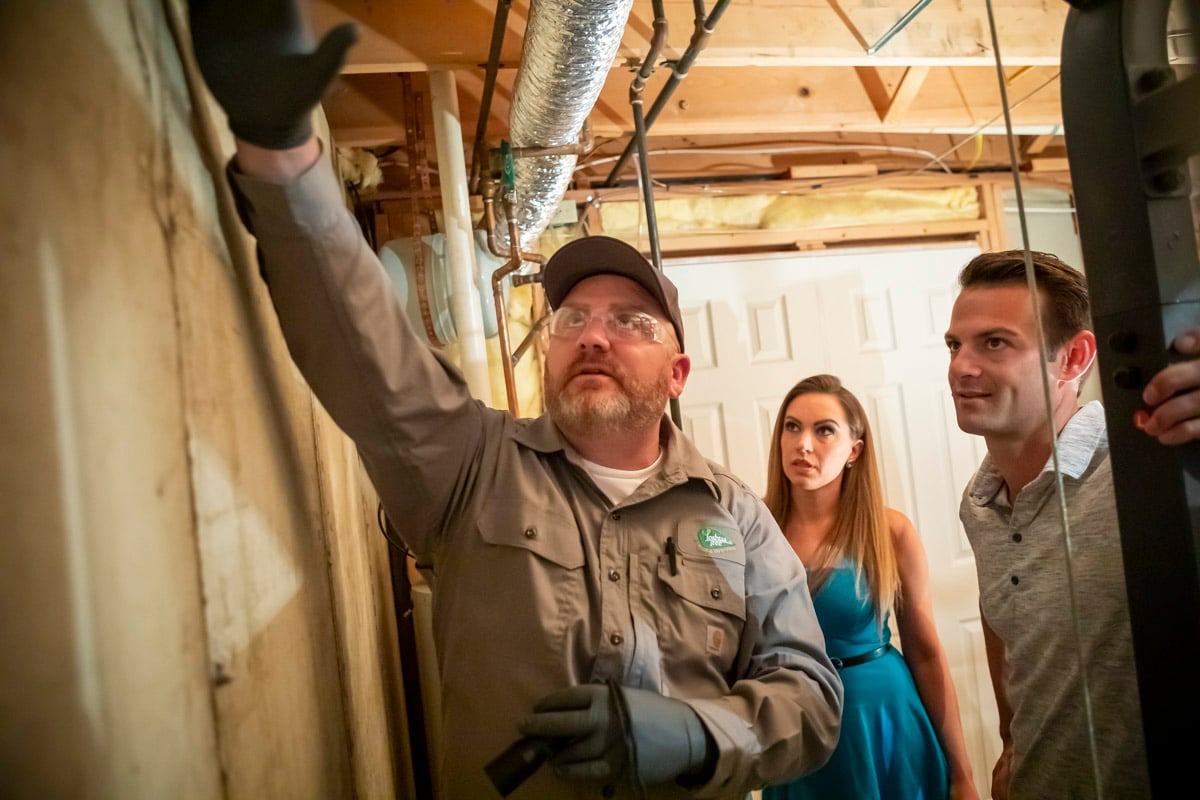 Of course, we also offer Mosquito, Flea, & Tick control which targets these specific pests. For clients who are interested in both, we have a Pest Shield Combination service.
2. What Pests Do you Address?
Along with better understanding what kind of services are being offered (and how they're offered), you also want to understand what types of pests are being addressed with the program.

With Quarterly Pest Control we are addressing a more robust list of pests than standard "perimeter pest control," including spiders, stinging insects, and even rodents.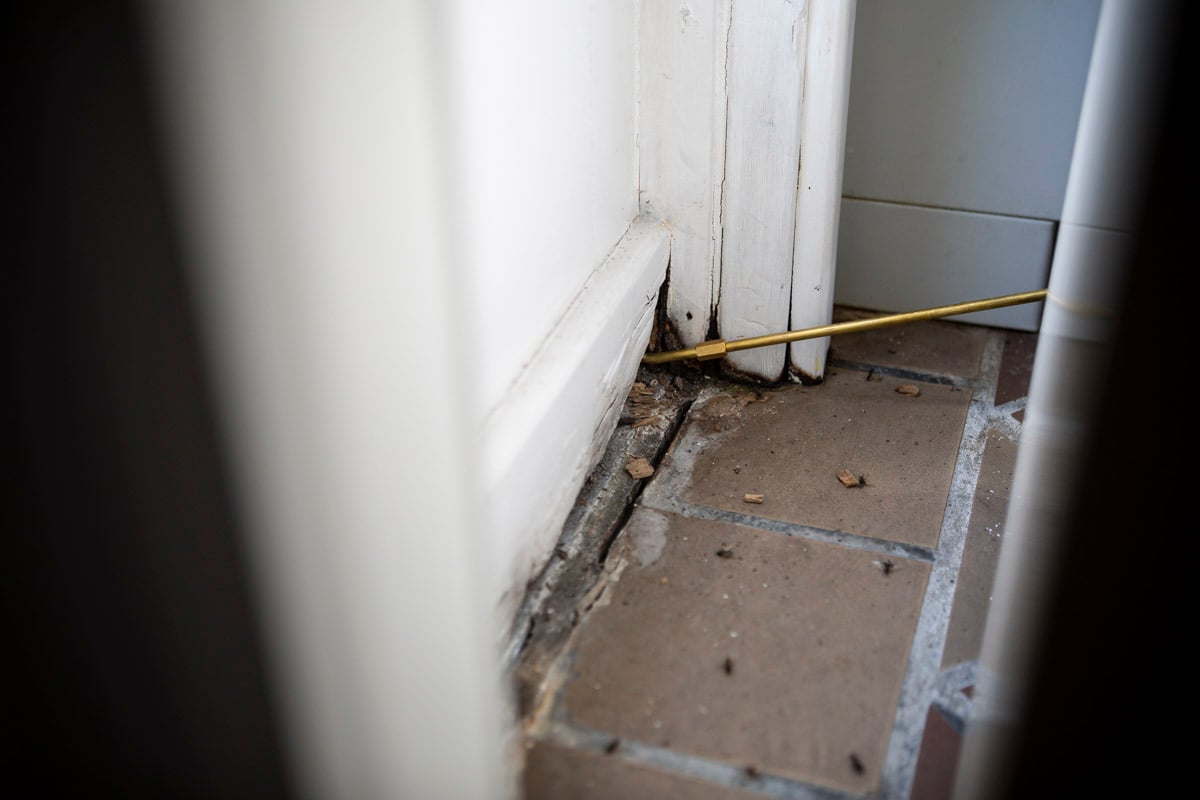 Here is a full list of covered pests for our program: Pavement Ants, Odorous House Ants, Carpenter Ants, Bees, Wasps, Centipedes, Millipedes, Silverfish, Earwigs, Pill Bugs, Crickets, Boxelder Bugs, Springtails, Spiders, Stink Bugs, German Roaches, American Roaches, Oriental Roaches, Mice & Rats.
Of course, our Mosquito, Flea, & Tick control addresses those pests specifically.
3. Who Performs Your Pest Control Services?
When choosing a pest control company, you also want to know who is going to be doing the work. If you hire a lawn care company that offers perimeter pest control as an add-on service, then you're likely just getting lawn or plant health care techs who are accustomed to spraying product but don't necessarily have any pest control expertise.

Ideally, you want to choose a company that is employing pest control experts.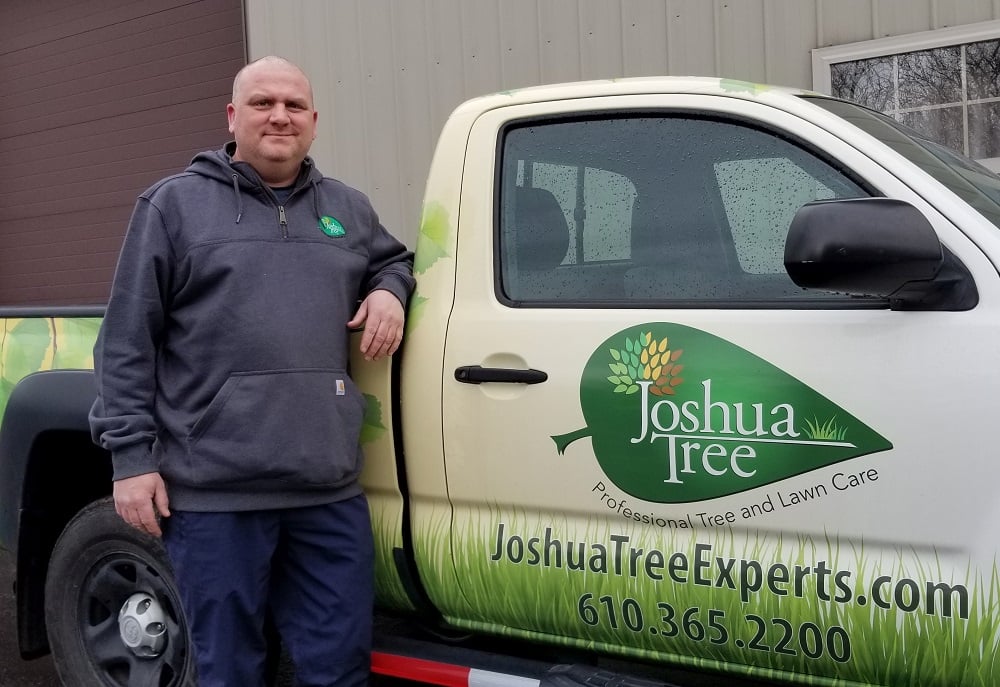 When Joshua Tree added pest control services, we hired Pest Control Specialist Brian Gillette to run this division. He has 17 years of experience in the pest control industry.

That's important because there are many nuances about pest control that can make it a challenging field. There are often subtle signs and symptoms of a problem that aren't easily noticeable. But a pest control expert will know exactly what to look for.
4. How Much Does Pest Control Cost?
When thinking about questions to ask a pest control company, you might also be thinking about the cost. We actually wrote an entire article about how much does pest control cost and includes information on how these services are typically structured.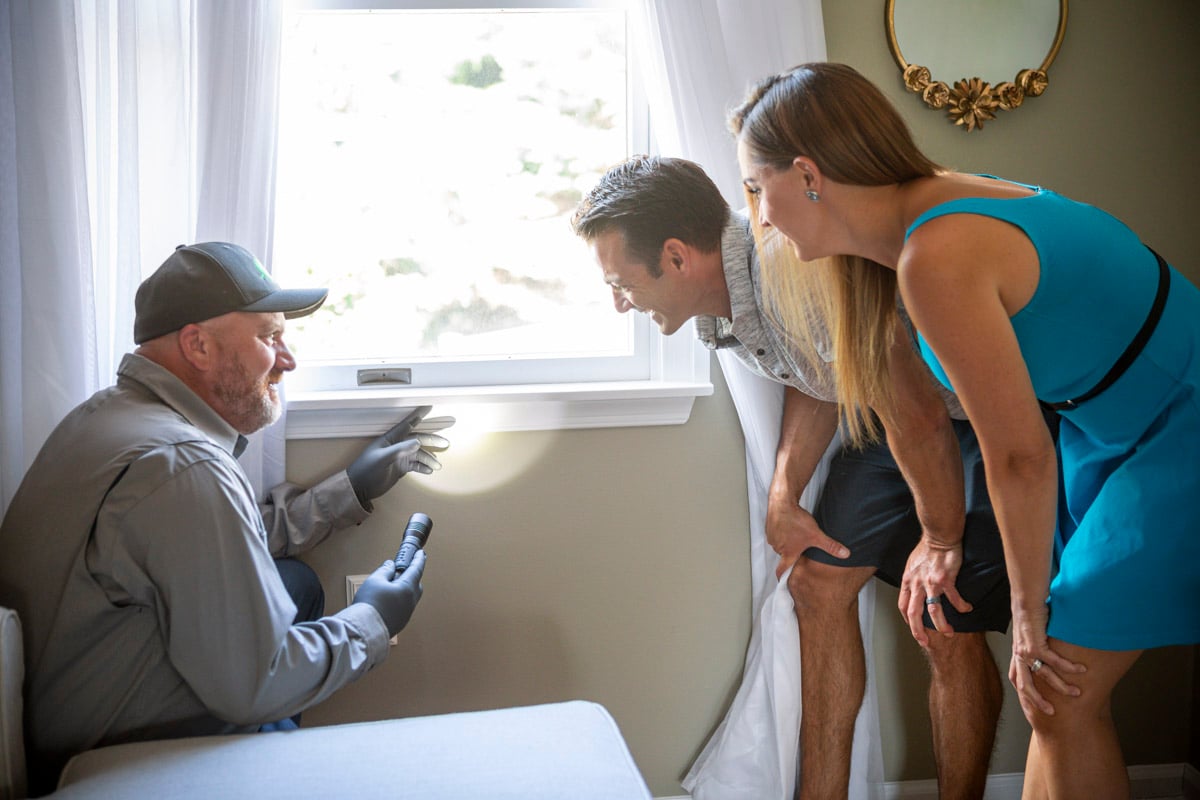 At Joshua Tree, you can prepay for the entire year, pay in quarterly payments, or pay monthly, which we detail in that article.

One word of advice would be to avoid shopping on price alone. At the end of the day, you want to be sure that you're gaining peace of mind by choosing a company that truly knows its stuff and offers comprehensive services.
Making Your Wise Choice in Hiring a Pest Control Service
As we said at the beginning, we really commend you for wanting to be a wise consumer and ask the right questions when choosing a pest control company. Hopefully, these questions will help you begin your research.

In the end, your choice of companies will have a major impact on your results and overall experience.
By choosing wisely you'll ensure that you receive the services that you expect and avoid some of the horror stories you might be fretting about—such as investing in pest control only to wind up with an infestation because it didn't work. Or, overpaying for a bunch of extra services that you didn't really need.

If you're interested in learning more about pest control services for your Buxmont, PA home, contact us for a free pest control quote or give us a call at 610-365-4858 so that we can answer your questions.