When you choose to invest in a professional tree spraying service, you are looking to get great results. Unfortunately, there can be some huge variations from one company to the next and that can mean quite different results.
The fact is, there's a big difference between the company that has poorly trained technicians out there spraying trees and hanging invoices and the company that has highly trained technicians offering customized plant health care.
This is frustrating as the last thing that you want is to get ripped off or wind up with a service that didn't really work. But how can you know whether the company that you've hired is going to offer expert services?
Fortunately, there are some factors to pay attention to that will help give you a better sense of what to expect.
Is it Really a Customized Solution?
A lot of tree companies talk about offering customized service but when it comes to following through, they fall short. Instead of designing a plant health care program that includes products that are custom selected for the property (and its specific plants), they're using the same products and treatment plan for everyone.
An initial onsite inspection of your property should clue you in on whether this is a tree spraying company that offers custom solutions—or is one that is just following a prescribed set of orders.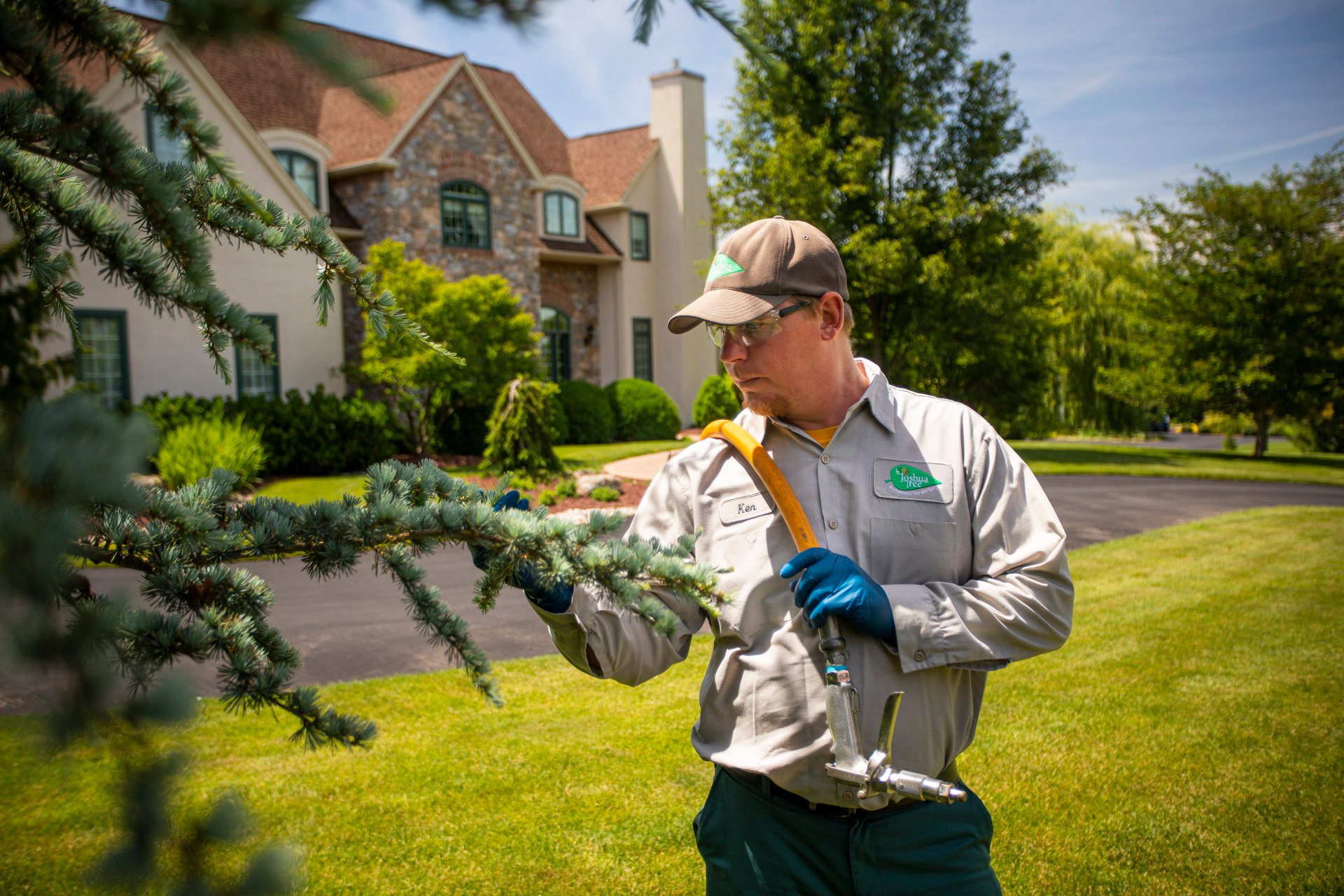 During an initial consultation, your trees and shrubs should be fully inspected in order to diagnose problems and provide you with possible solutions. If this inspection does not seem thorough or customized to the specific species on your property, it could be a red flag that there will be no specialized solutions designed for your specific property.
Even worse, some companies perform no inspections whatsoever. This should absolutely leave you wondering what you're going to get for your investment.
At Joshua Tree, a thorough inspection of the property involves considering each of the following factors.
The species of trees and shrubs on your property and their typical challenges
The degree of problems and damage already present
Your expectations for protecting or improving your trees and shrubs
This information will help them to determine the best solution for your property.
Does Your Tree Spraying Company Have Real Expertise?
A big part of the problem often comes down to expertise. Many companies offering tree spraying don't necessarily have actual tree experts on hand. As a result, how can they come up with a customized solution for your property when they really don't know anything about different tree species and their complex needs?
But how can you even tell if the company you're hiring are "experts?"
One way is to look for certifications. Titles alone are not really enough. After all, someone could call themselves a "tree expert" but that doesn't really mean anything without something to back it up. A lot of companies also talk about having "arborists" on staff but the truth is, that doesn't mean much, either.
"Arborist" is a general term referring to anyone who does tree work. But the term does not specify any particular level of competency. It's not an official title backed by any sort of training, certifications, or even any qualified level of experience.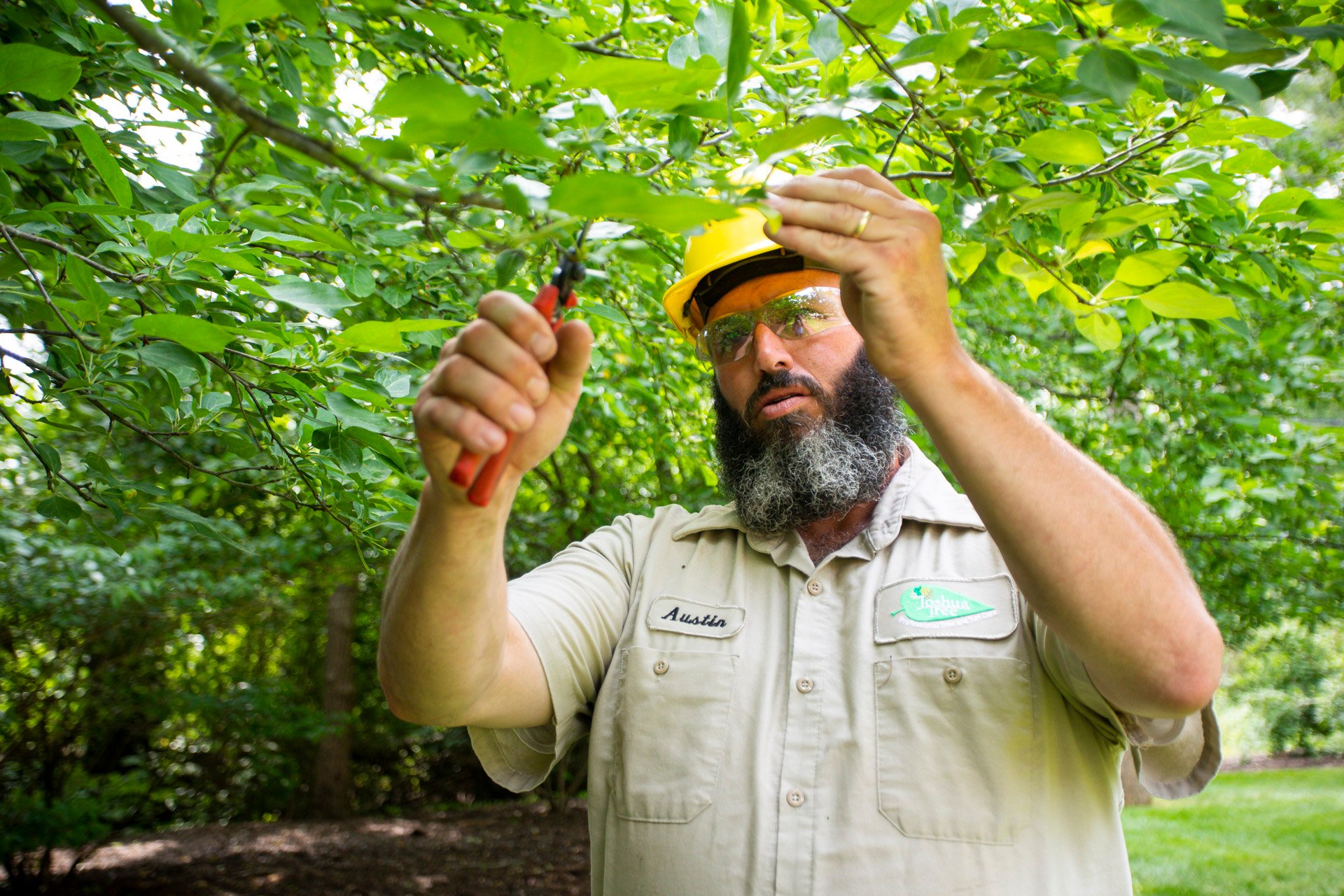 A Certified Arborist, on the other hand, has been certified by a professional organization like the International Society of Arboriculture (ISA). This implies a certain level of competency. Knowing this, it would definitely benefit you to seek companies that have Certified Arborists on staff.
The biggest benefit of hiring a Certified Arborist for your Allentown, Bethlehem, or Easton, PA home is knowing that you're hiring someone with extensive knowledge and training.
This means that Certified Arborists are equipped to analyze and provide the correct tree care needed. From identifying harmful issues to implementing services that benefit your trees the most, a Certified Arborist will be able to come up with a plan of action that is most successful in promoting the longevity of your trees.
What Kind of Customer Service Can You Expect?
A tree spraying company that has well-trained and certified professionals is also going to ultimately provide better customer service, as well. This just comes naturally from their technicians understanding what's going on and having important information to convey to the customer as a result.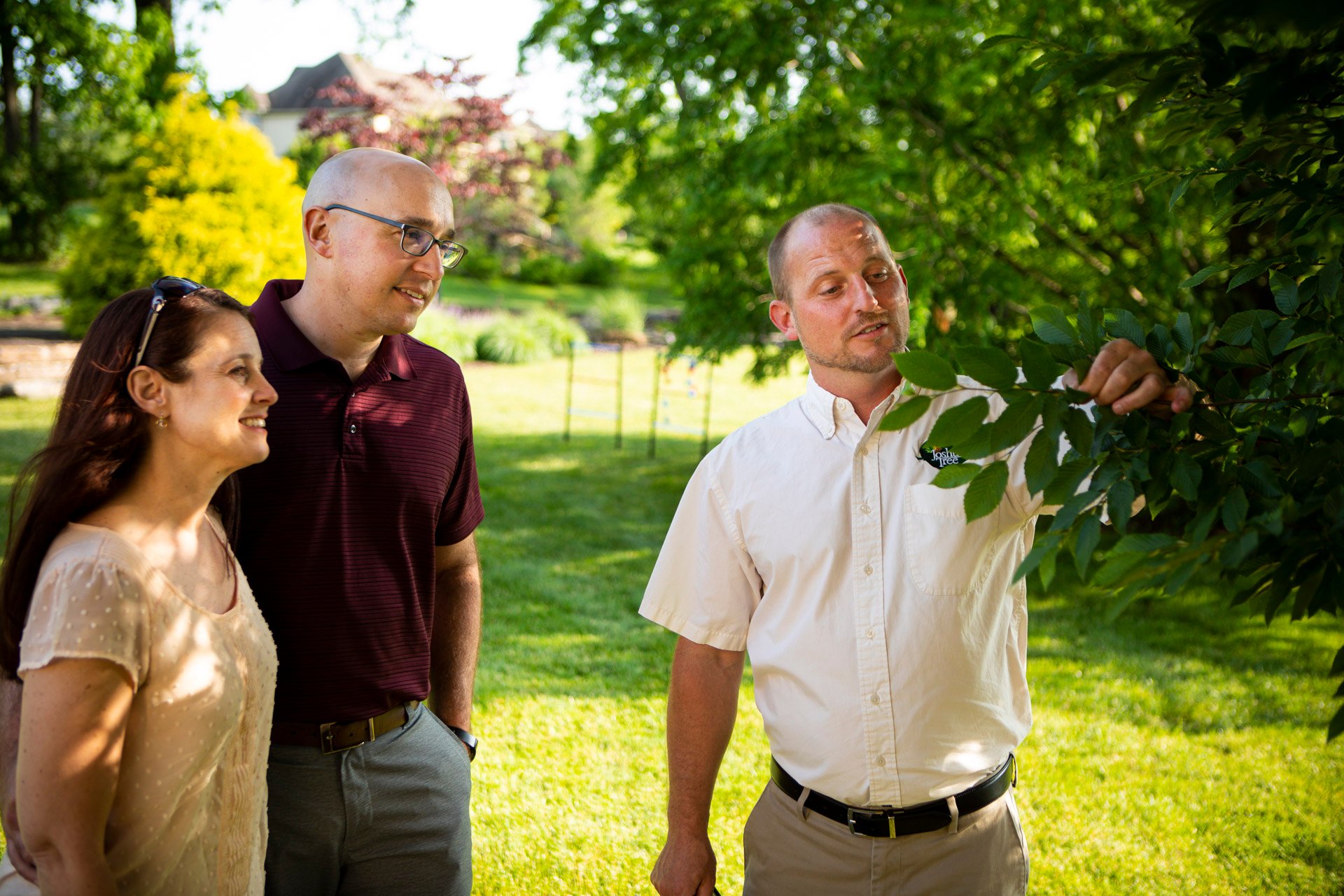 For instance, they might explain what they've performed (and why) or even offer you valuable recommendations for cultural practices that you can perform on your own to maintain the work they've done. A company like this appreciates an open dialogue with customers and understands the value of partnering with them in order to achieve optimal results.
But if you're working with a tree spraying service that hires technicians who are just walking through a set of motions (and not really understanding what they're doing), they're not going to have much to say to their customers.
After all, they're just following orders—not making important on-site decisions. Without a solid understanding of the tree spraying service they're performing, they're not only unlikely to have anything to say to customers but they might even avoid communicating with them. At the very most, you might receive a door hanger with some canned explanation (the same that everybody received) and an invoice.
When Push Comes to Shove, Rely on the Results
While it can be admittedly difficult to gauge what you're going to "get" before you hire a company, you can ultimately fall back on the social proof that is already out there. That is, the online reviews that have been written about the company. They either support the success of that company by backing up its claims or they will bring to light red flags that you should know about.
Be sure to check third-party review sites like Google or HomeAdvisor to see what former and current clients are saying about that company—and their results. This should give you a strong sense of whether you're hiring a true expert that you can trust to deliver professional plant health care or a rip-off artist that isn't going to give you the results you deserve.
Along those same lines, if you've already hired a tree spraying company and you're not seeing the results that you expected, talk to your company about what's going on. A true pro will be able to provide you with realistic expectations and give you a sense of what's happening on your property (and why). Changes don't happen overnight (particularly if you are dealing with a problem like pests or disease) so you should give your company the benefit of the doubt.
But if they're giving you the runaround or they can't explain what's happening, then it may be time to think about switching companies.
Choosing Joshua Tree for Plant Health Care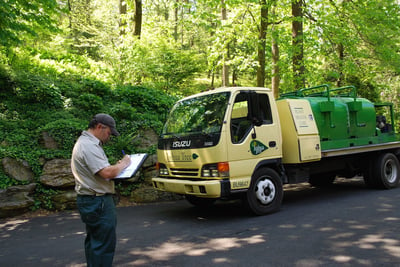 A lot of companies offering plant health care services talk about being highly-qualified and experienced but they don't have the certifications to back up those claims—or maybe they have one or two team members with certifications and try to play those up even though most of the team is not. But without a large majority of team members holding certifications, it makes it difficult for homeowners to have any way to substantiate claims about knowledge and training.
At Joshua Tree, our 20+ team members hold almost 60 industry-specific certifications. We have 9 ISA Certified Arborists (and more taking the test at the time this article was written).
This should provide you with peace of mind that when it comes to the health of your landscape, you're in good hands. We are able to diagnose problems accurately (and often catch them before they become serious). We're also able to develop customized plant health care programs that are specifically designed for the properties that we work with. Because of this, our customers end up with the best possible results.
If you're interested in having a complementary evaluation of the plants at your Allentown, Bethlehem, or Easton, PA home or learning more about our Plant Health Care program, we are here to help.