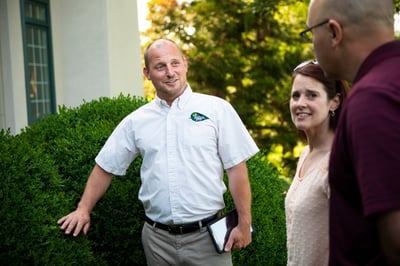 When you hire pest control services, you may have one essential goal in mind—to keep the creepy crawlies away from inside and around your home. However, when it comes to making that choice, it's not as cut-and-dry as you might think.
For one, you're likely finding that a number of lawn care companies offer perimeter pest control as an add-on service. On top of that, there are also plenty of actual pest control services out there.
What's the difference and what will keep you covered best and prove to be a good value?
In order to help guide you in making a wise choice, we're comparing these two options and providing some helpful information that will help steer you in the best direction.
What is the Difference Between Perimeter Pest Control and Pest Control Services?
Perimeter pest control services is a service in which pest control material is applied a few feet up and out from the foundation of your home. The idea is to create a barrier that will prevent pests from coming in.
There are a few reasons why this type of service may not fully meet all of your needs.
The Equipment Utilized is Different
One of the issues with traditional perimeter pest control, offered by a lawn care company, is that the company is most likely using a hand-held sprayer and just spraying at the foundation.
However, a more comprehensive pest control service is going to utilize backpack powered sprayers which are able to deliver product further and more effectively. It allows for a more precise application of product in areas too large for a small sprayer to easily cover.
The Service Goes Further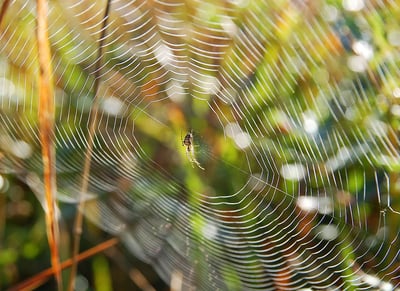 In addition to better equipment, you also want to look at the comprehensive nature of the service. A perimeter pest control service is likely going to address a limited number of insects and go no further than formulating that barrier from knee-level down.
But a more comprehensive pest control service is going to be able to address spider webs and stinging insects, too. Most likely your typical lawn care company is going to tell you, "we don't deal with that."
After all, they aren't employing pest control experts. They are most likely using their lawn care or plant health care technicians, who are accustomed to spraying but don't have pest control experience or know-how. They're not going to want to deal with anything that goes beyond just spraying and leaving.
It Includes the Inside, Too
Undoubtedly, the biggest difference between perimeter pest control and actual pest control services is that the latter also addresses the indoors. Your lawn care company is not going to do this. But if you use the perimeter pest control method and insects still make their way inside, you're going to have to fire your lawn care company and still end up seeking (and hiring) a pest control company.
Considering Joshua Tree Pest Control Services
At Joshua Tree, our pest control service is comprehensive in nature for the very reasons described above. Not only do we utilize backpack powered sprayers to deliver product as effectively as possible but we are also looking much more comprehensively at your pest problems than an ordinary lawn care company.
That's because we hired a pest control expert to manage this division. When we decided to add pest control services, we wanted to be able to more fully meet our customers' needs. We understand that you don't necessarily want to have a lawn care company and a pest control company. You want a company that can do it all.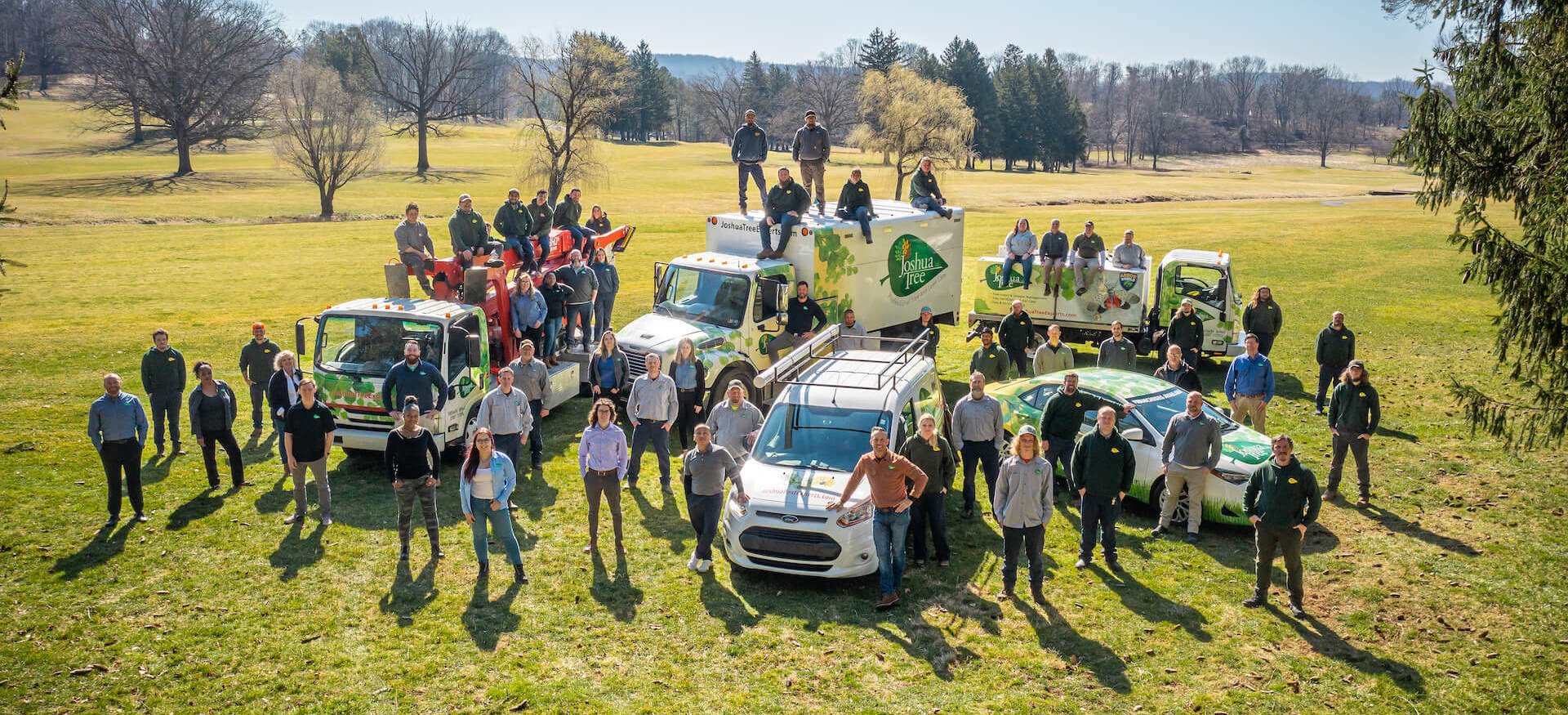 That's why we address stinging insects, webs, and even rodents (inside and out)—the very things that most lawn care companies would say are outside their area of expertise.
We also include one annual indoor visit in our Quarterly Pest Control Program and we can add more as needed. After all, we recognize that a lot of people call for these services because they are already experiencing a problem. You want to keep pests out, but you also want to address any pests you're already dealing with.
Of course, we did not add pest control services in Allentown, Bethlehem, or Easton, PA without quite a bit of thought. A lot of the demand for us to add these services in the first place comes from the fact that our clients already know and trust us.
They want the same high-quality work and top-notch customer service that they're used to getting from lawn and tree care to carry into their pest control services. Unfortunately, when they've had to hire other pest control companies in the Lehigh Valley area to do this work, they haven't been pleased.
That's why we've been deliberate about creating a program that would go the distance in terms of meeting our clients' needs. At the end of the day, what we really want is for you to be able to enjoy your life to the fullest. By offering pest control services, we are excited to help you to be able to do just that.
If you're interested in learning more about pest control services for your Allentown, Bethlehem, or Easton, PA home, contact us for a free pest control quote or give us a call at 610-365-2200 so that we can answer your questions.
Image source: spider web