Navigating pest control in the Lehigh Valley can be confusing. There are a lot of options. And with those options comes quite a bit of variation in terms of how these services are structured.
We get that it can be difficult to navigate and that you just want to make sure you're making the best choice. That's why we're helping you to understand which type of pest control you might need. You deserve to feel fully protected as well as confident that you've made a wise choice.
Video: How to Keep Pests Out of Your Home

What Kind of Pest Control Do I Need?
First and foremost, you obviously have to consider that the pest control you need may depend upon what types of pests you are dealing with. Are you getting eaten alive by mosquitoes every time that you step outside? Or are you seeing ants or roaches in your house? It's the answers to these types of questions that will start to direct you toward which type of pest control is right for you.
Of course, you don't have to have an active pest problem in order to add pest control services. A lot of homeowners want pest control as a preventative measure and that's understandable. After all, why wait until you see creepy crawlies in your home to do something about it when you can prevent them in the first place?
Some of it is about personal tolerance level, as well. Spotting an ant here or a spider there might not bother some homeowners while others would be completely uncomfortable with that. For that reason, investing in pest control also has some elements of personal preferences involved, as well.
What About All of the Options for Pest Control in the Lehigh Valley?
As we mentioned, there are a lot of options when it comes to choosing the specific company or program that you want. You might be seeing that different pest control services are offering programs with different payment plans and even different intervals of visits.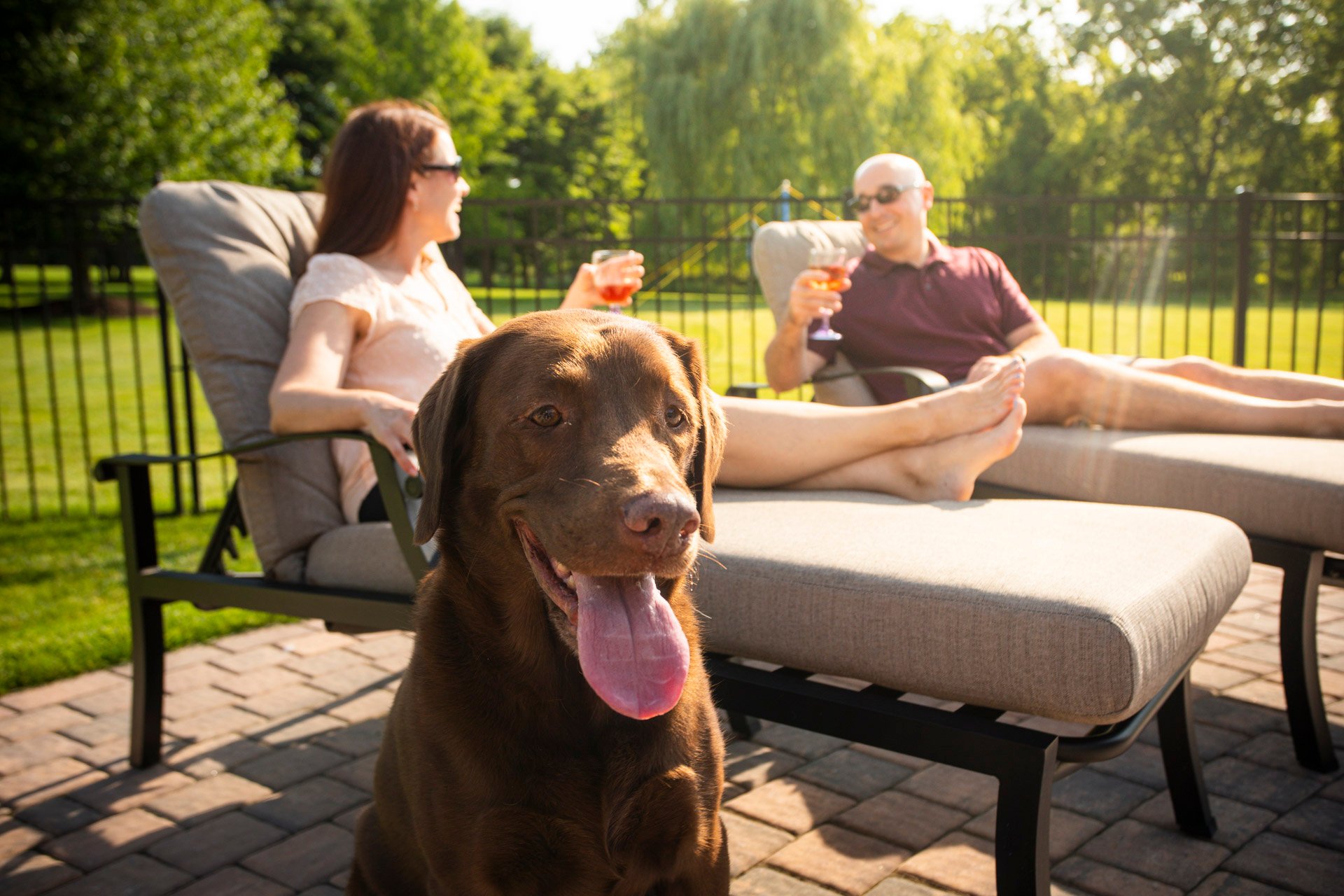 What it really comes down to is which type of pest control you're choosing as the specialized products used for each service can differ.
At Joshua Tree, we offer our pest control services in three simple breakdowns:
Quarterly Pest Control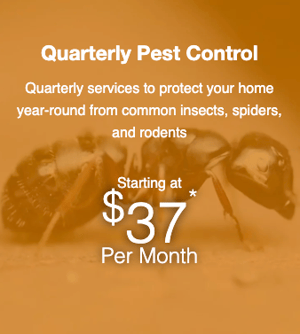 This is our "structural pest control service," and it includes barrier treatments around the exterior of your home as well as an included interior visit (some homeowners do want more than that and we can arrange that).
This program will address ants, bees, centipedes, spiders, roaches, stink bugs, mice, rats, and more. It includes four visits, as that's how long the product will be effective. It starts at $37 per month.
In terms of number of visits, that's the industry standard for a service like this. However, that's not to say that some companies might not try to sell you on monthly services. Without some sort of major infestation, the need for that would be relatively rare.
Of course, issues can sometimes arise and at Joshua Tree, we offer callbacks if there are issues in between visits. By investing in Quarterly Pest Control, you'll get year-round protection with plenty of opportunity to stay in contact with us if problems do arise.
Mosquito, Flea, & Tick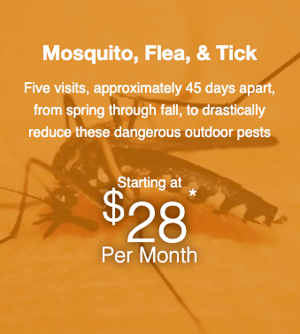 This program includes 5 visits, approximately 45 days apart, from spring through fall, in order to drastically reduce these outdoor pests. Again, this timeline is based on the duration of product effectiveness, ensuring that prime pest areas are re-treated just as product is beginning to wear off.
This program starts at $28 per month.
In terms of how this compares to the industry standard, this can vary dramatically for mosquito, flea, and tick control. But the right number of applications, spread over the right time period, can make a difference. Some companies offer too few visits.
The mosquito season goes from spring all the way through the fall and let's be honest, 2 or 3 treatments is not going to keep you and your family safe all season long. Because our products are totally safe around kids and pets, they also do have a lower potency and need to be reapplied. If a company is offering only 2 or 3 visits, you have to wonder if their product is super potent (and potentially not as safe) or if they're shortchanging you.
Similarly, there are some companies that might try to come out more often than necessary. Some companies come out as frequently as weekly or bi-weekly, which is safe to say is overkill.
Pest Shield Combo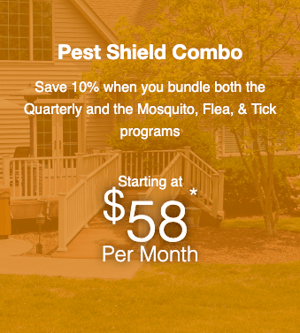 For homeowners who want to bundle the two services above, there is a 10 percent discount for the combo program.
As we mentioned, you might be dealing with a mosquito problem but just want to prevent other pests from getting into your home. Or, maybe you are actively dealing with multiple pest problems at once and you want to ensure you're fully protected.
This is a great option for any of those scenarios, but it's not something that every single pest control company will offer.
While some companies bundle services and pass those discounts on to their customers, others do not.
Other Factors that Impact Pest Control in Lehigh Valley
Besides the various programs that different companies might offer (which all might be structured a little bit differently), there are other differences that you'll notice as you compare various Lehigh Valley pest control options.
One of the biggest is the company that's offering the services. While there are some big, national companies, including those that are part of the franchise system, there are also some really small pest control services out there.
At Joshua Tree, we fall in the middle. We're not a huge franchise where you feel like you're just a number. But we're also not so tiny that you can never reach someone and there seems to be major staffing challenges.
Another difference is that Joshua Tree Pest Control Services is a division of our well-established company that already offers lawn care and tree care services. That's a big value-add for our clients as we can truly take care of all of your property's needs.
Making the Choice that is Best for You
In the end, you have to make the choice that's best for you, and we are here to help guide you in that process. While choosing pest control may feel like an overwhelming decision, we don't want you to feel stressed about it. You can ask us questions and count on us for honest information.
We're also not the kind of company that is going to sell you on services that you don't need (something the pest control industry is notorious for). We got into this area as a direct result of demand from our existing customers, who already knew and trusted us and would rather we handled their pest control services.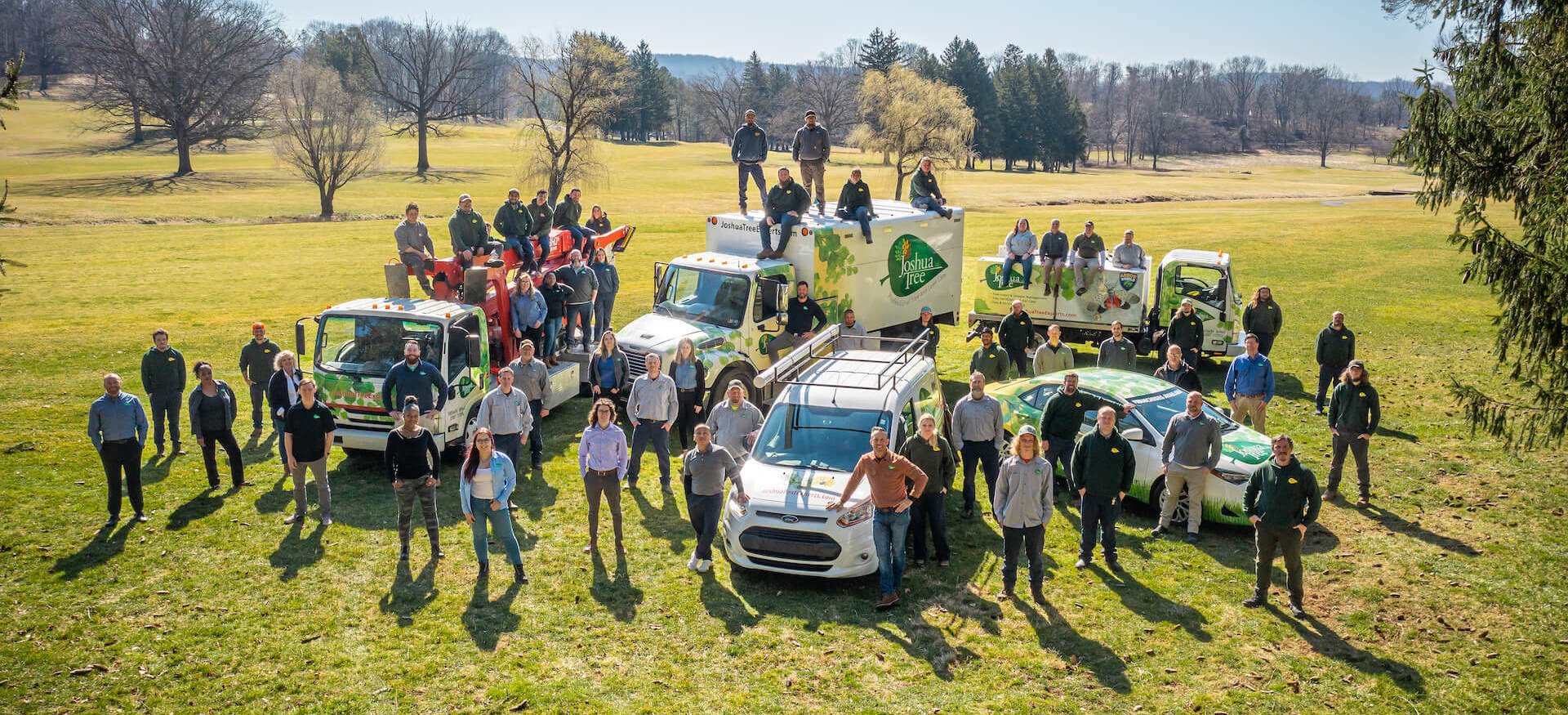 By adding these services, we are looking forward to being able to more fully meet both our existing and our new customers' needs. As a result, we are also able to help take away your worries and allow you to get back to enjoying your property.
If you're interested in learning more about pest control services for your Allentown, Bethlehem, or Easton, PA home, contact us for a free pest control quote or give us a call at 610-365-2200 so that we can answer your questions.
Image Sources: odorous house ant