If you need tree work performed, then you might be researching your options. Whether it's tree pruning or maybe even tree removal, you want to feel confident that you find a company that does great work at a fair price. For that reason, you might be comparing a number of different options side-by-side.

Of the various choices that you have for tree services in the area, Monster Tree Service of Bucks & Montgomery Counties is one that is likely to come up in your search. They are a large national franchise and a name you're likely to know.

Since we want to help guide you in making the best possible choice for tree services in Bucks and Montgomery Counties, we're performing a fair comparison of Monster Tree Service of Bucks & Montgomery Counties vs. Joshua Tree. This way, you can weigh your options and choose the company that is right for you.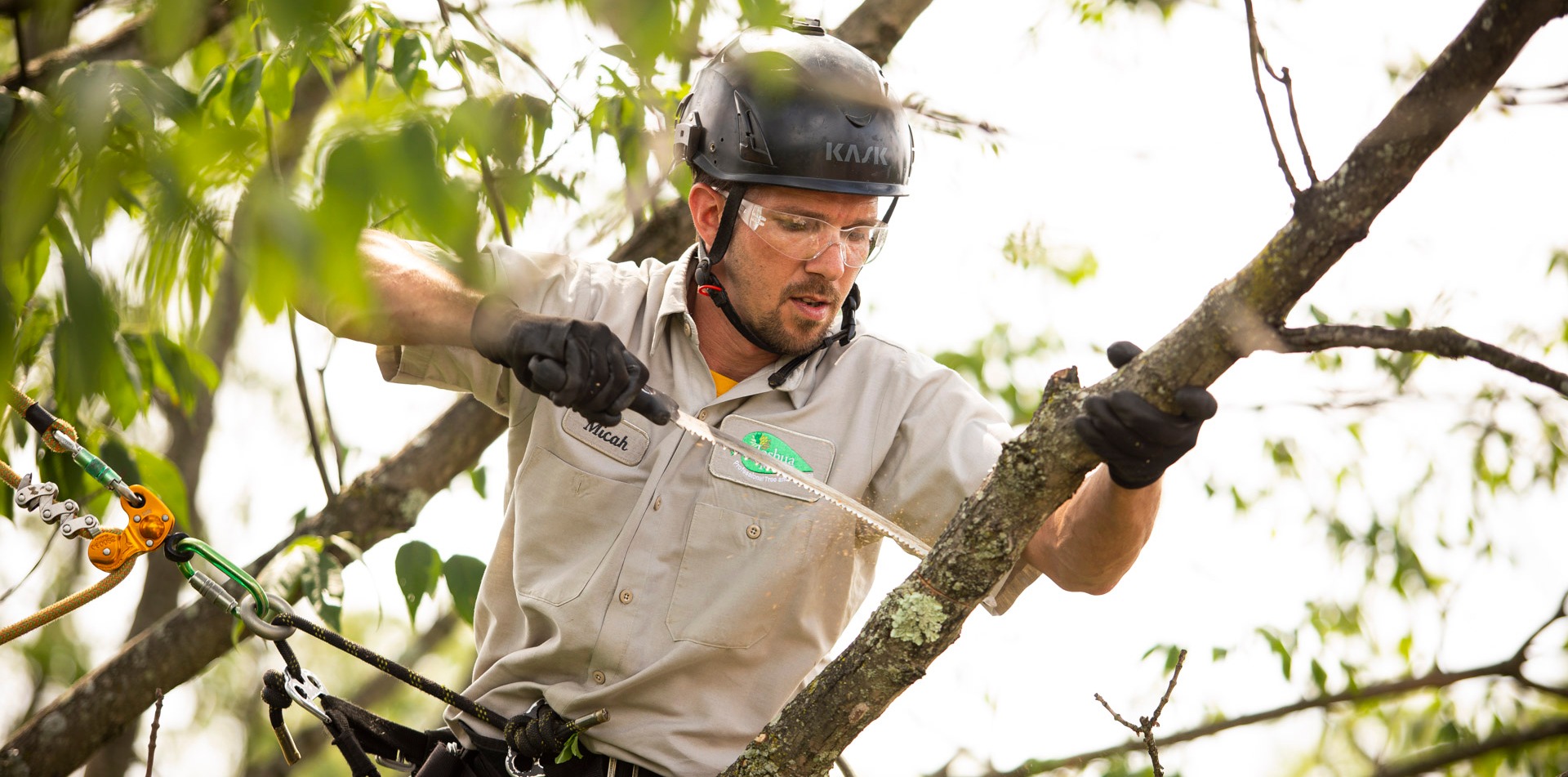 How Does Monster Tree Service of Bucks & Montgomery Counties Compare to Joshua Tree?
Let's look more closely at these companies and how they compare side-by-side on a few key points.
Size and Scope
Monster Tree is a national franchise that got its start in 2008 servicing Pennsylvania, Delaware, and New Jersey. Today, they've grown to serve 34 different states across the country.
Clearly, the size and scope are some of the biggest differences between Joshua Tree and Monster Tree Service of Bucks & Montgomery Counties. Monster is now serving clients across the country, from coast-to-coast.

Of course, Joshua Tree is by no means a small company. We employ a robust staff that helps to give homeowners the great experience that they're seeking when working with us. But we're also not so big that we don't get to know our customers personally.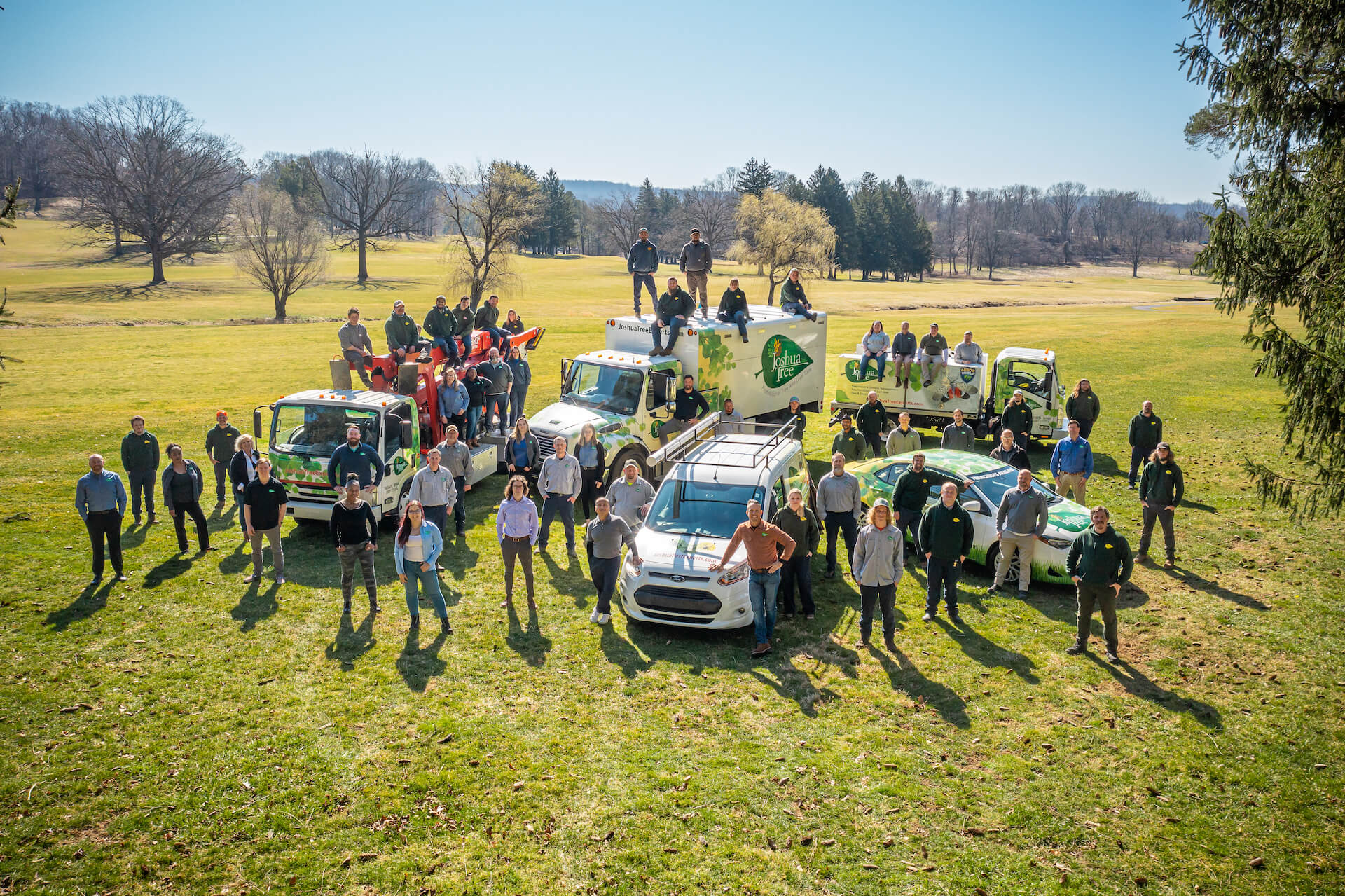 Service Offerings
The service offerings are another difference between these two companies. Monster's services include plant health care, tree pruning, and tree removal.

Joshua Tree not only offers all of the same tree and plant health care services that Monster does but also has a pest control division as well as a lawn care division. While we started as a tree care company, demand for those additional services was strong. Homeowners had already come to know and trust us for their tree services and wanted us to be able to meet their property's other needs.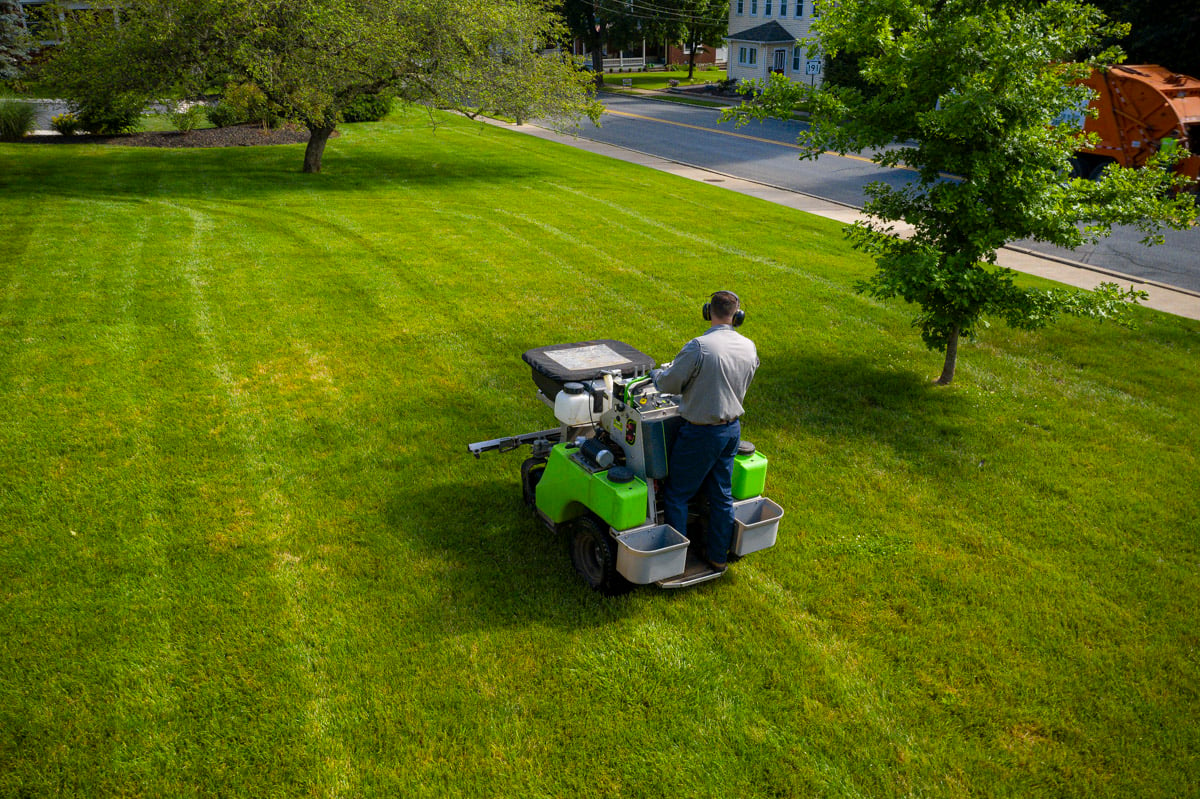 Of course, we never wanted to extend our service offerings too far from these specialized areas, which is why we've remained focused on them. Each of these areas is led by industry experts who were extensively trained and we did not leap into any of them lightly.

But we have found it's been a huge value to clients that we are able to more completely handle all of their property's needs, even including pests inside of the home.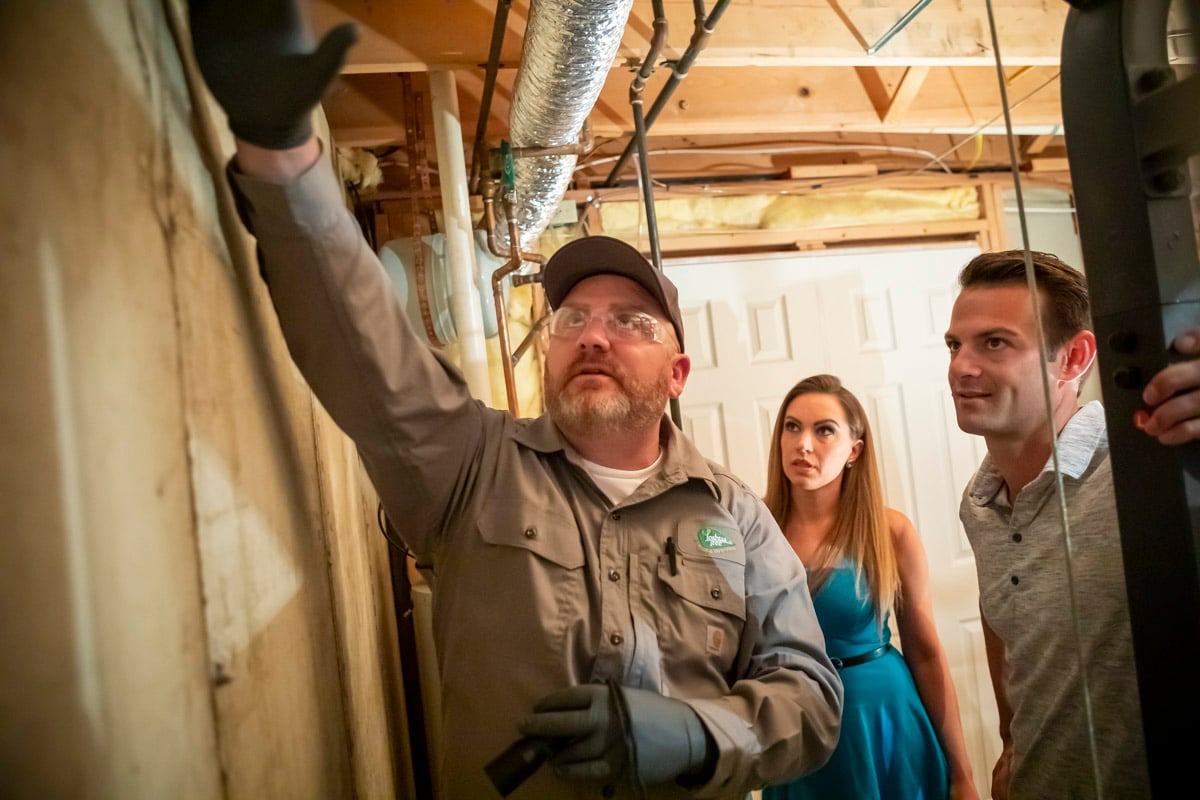 Commitment to Quality and Education
One thing that we really like about Monster Tree Service of Bucks & Montgomery Counties is that they mention having Certified Arborists on staff. When we started Joshua Tree in 2005, we insisted on having Certified Arborists on staff. Back then, they were few and far between at other companies.

While having a Certified Arborist on staff has become more commonplace in the industry, we have found that not every company insists on the same extensive training that we do. From what we've seen and read about Monster Tree, they appear to take it seriously (as we do) and we commend that.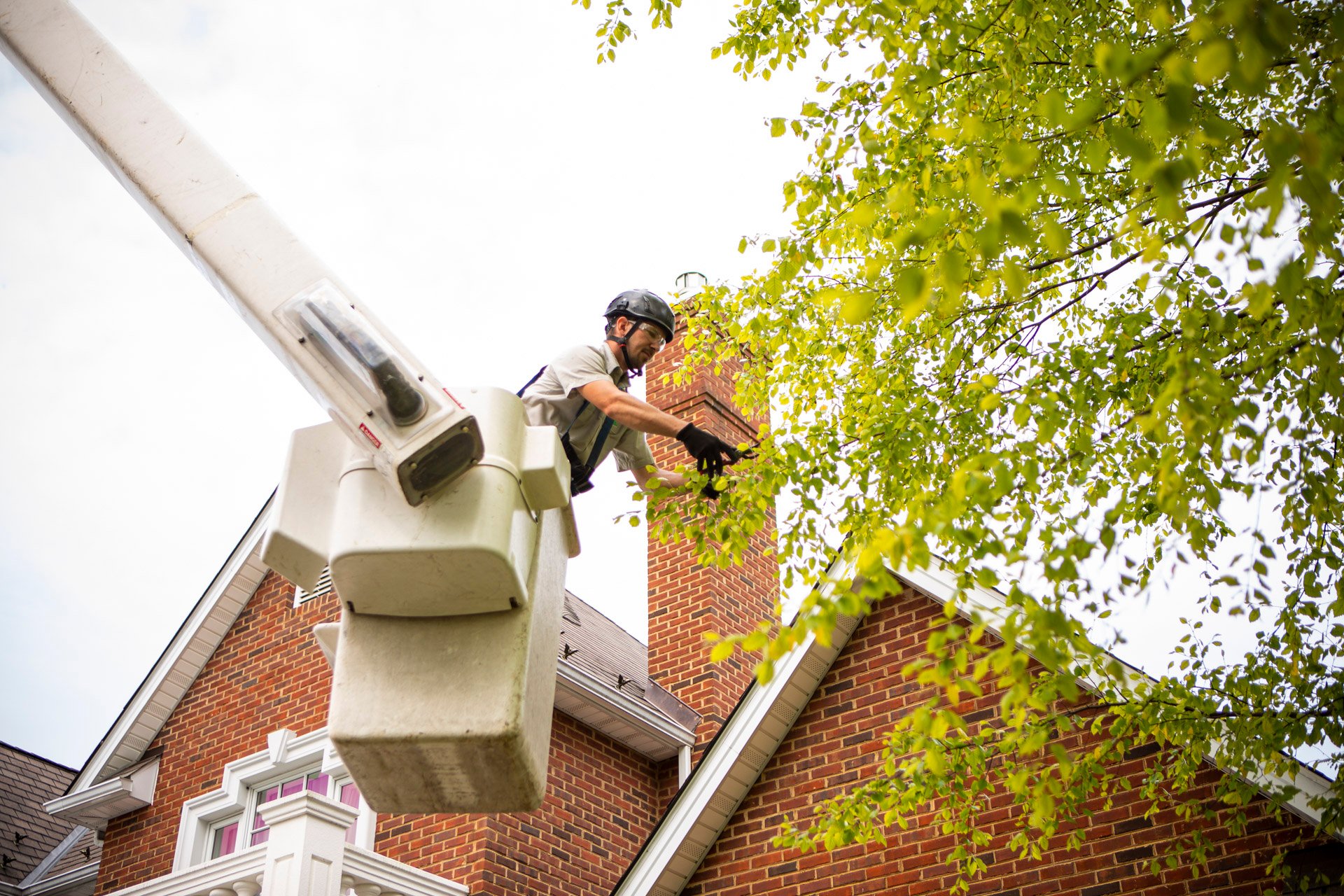 Comparing Online Reviews
Online reviews are a great place to turn as you make an effort to compare companies. It's helpful to get third-party opinions as you look to make this big decision. When rating a company with an online review, reviewers have the opportunity to use a 5-star scale with 5 being the highest. If you're truly looking for the best, we suggest finding a company with a 4.5-star rating or higher.

Keep in mind that it becomes challenging to remain a good rating the more reviewers you have. Therefore, you should look for a company with both a good rating and a large number of reviewers.
Joshua Tree: 5.0-star rating based on 297 reviews
Monster Tree Service of Bucks & Montgomery Counties: 4.7-star rating based on 342 reviews
Monster Tree has solid reviews and we commend them for that. It shows that they're doing a good job at the work that they do. We like competing against strong companies like this, as it makes the industry better as a whole.
Making Your Educated Choice in Tree Services in Bucks and Montgomery Counties
There are certainly some similarities between these two companies. We see Monster Tree Service of Bucks & Montgomery Counties as a worthy competitor and believe, particularly based on their reviews, that they're good at what they offer. But we also know that many homeowners are looking for more than tree services and a company like Joshua Tree, which can offer a more comprehensive scope of services, could therefore more fully meet their needs.

Sometimes, when you hire a company that offers more than one service, you'll find that they are a jack of all trades and a master of none. But this isn't the case at all for Joshua Tree. As we mentioned, we have slowly and deliberately moved into these additional service offerings with experts at the helm.

On top of that, our mid-level size might also be more appealing to homeowners who are not looking for a national solution but a more local one.

In the end, it boils down to making a choice that you can be confident was a wise one. We commend you for taking the time to perform research on the front-end by reading companies' websites and looking at online reviews. On top of all that, we want you to know that even if you don't choose our company for your tree services, we are available as a resource to answer your questions and provide helpful information. We believe it is efforts like this that make our industry better!

While choosing the best tree service is a big decision, we don't want you to stress. By choosing wisely, you can cast aside your worries and work on building a long-term relationship with a company that is truly dedicated to this industry as well as the community at large.

If you'd like to have a tree on your Bucks or Montgomery County area property assessed, contact us for a free consultation. Then you can rest assured knowing that you're in good hands.