Lawn disease can be the enemy of an otherwise thriving lawn. Unfortunately, lawn disease can strike healthy lawns if the conditions are right.

One potential lawn disease that you might find yourself dealing with is leaf spot lawn disease. This disease causes brown or black spots on the grass blades which can spread. Leaf spot typically strikes when the weather is hot and humid.

In this article, we'll dive into what you should know about leaf spot disease in your lawn. Taking the appropriate steps can help save your lawn.
What is Leaf Spot Lawn Disease?
Leaf spot lawn disease is caused by a lawn fungus. Like other lawn fungus problems, it typically occurs during periods of warmer temperatures and humidity. A lawn that is mowed too short or has high levels of nitrogen might be particularly susceptible to this disease.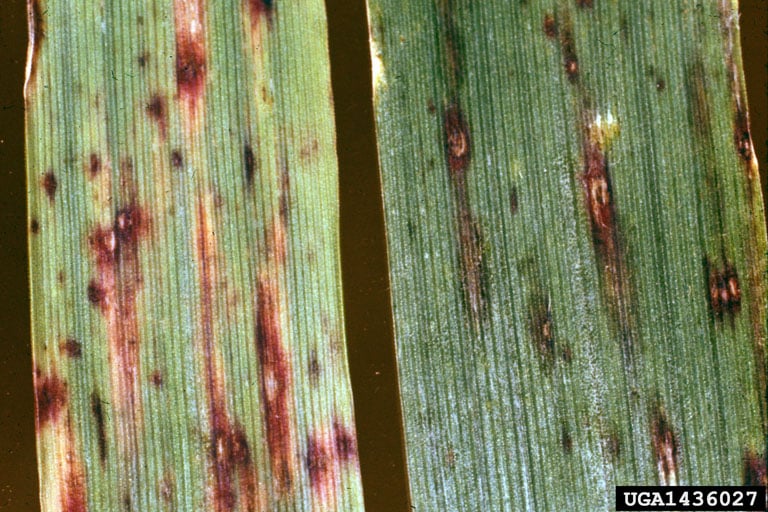 As the name implies, this disease shows up as spots on your lawn (more specifically, on the individual blades of grass). They are typically brown or black spots with a lighter tan center. Sometimes the lesions develop a yellow ring.

If leaf spot lawn disease becomes severe, then "Melting Out" can occur. This is when the grass thins because the fungus is attacking the lawn's crown and roots. It is best to stop leaf spot lawn disease before the "Melting Out" stage as it can result in dead grass.
It's important to recognize that this disease is just one of many that can occur in Pennsylvania lawns. Red thread lawn disease and brown patch lawn disease are just two additional examples of problems that we commonly see.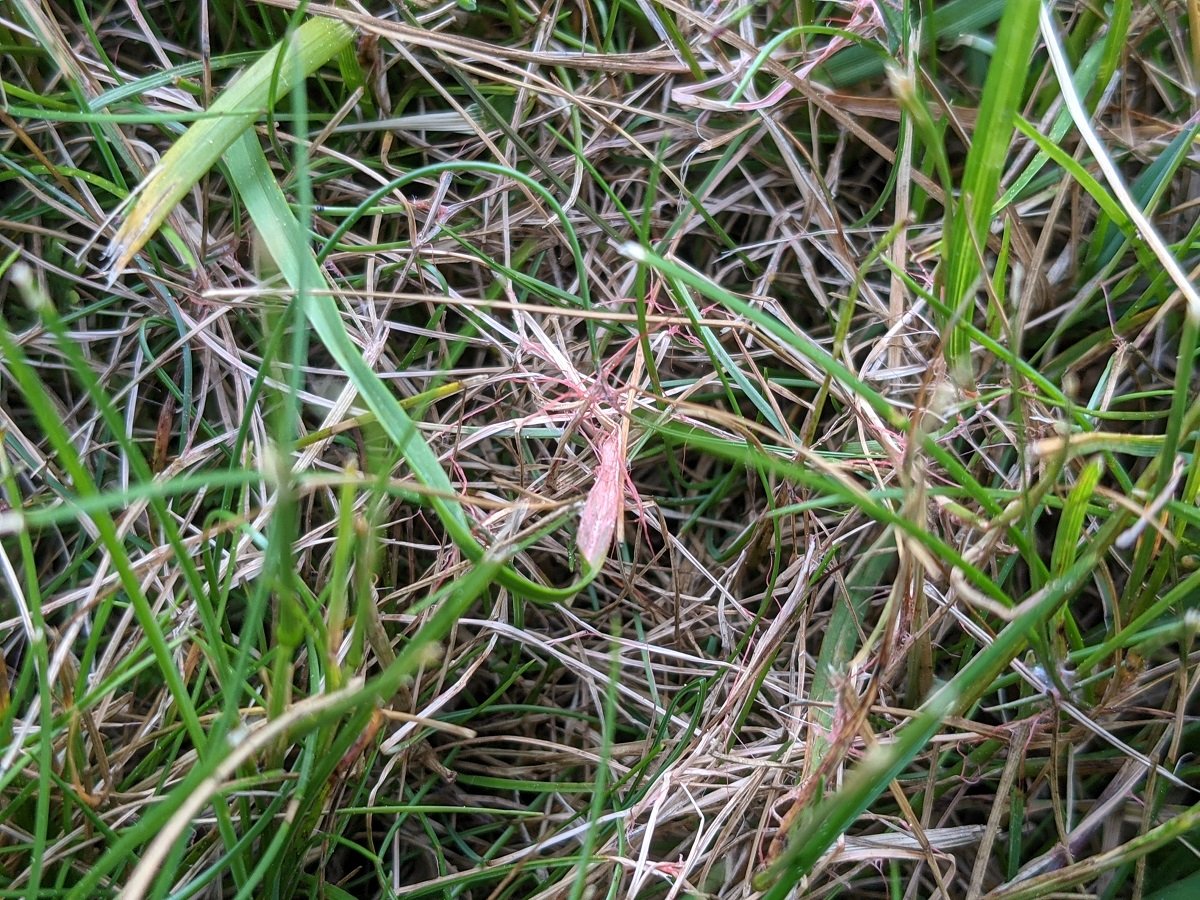 Sometimes homeowners find that symptoms are difficult to diagnose which is why it's important to involve a professional.
Understanding the Lawn Disease Triangle
Better understanding leaf spot lawn disease is a matter of better understanding the lawn disease triangle.

A disease occurs from three factors: a disease-causing organism (lawn fungus), a susceptible host (grass species), and a favorable environment (moist, warm weather).
Recognizing there may be more to your problem than just a disease is important. You may need to not only treat the disease, but you may also need to improve your lawn's overall health in order to truly solve your problem.

In the case of leaf spot lawn disease you can't change the environment, but you can improve cultural practices that may have contributed to the problem (such as mowing your lawn too short or applying too much fertilizer).

It's also possible to overwater your lawn or to water at suboptimal times, which can contribute to the growth and spread of disease. The best time to water your lawn is in the early morning when it will have ample time to dry out before nighttime.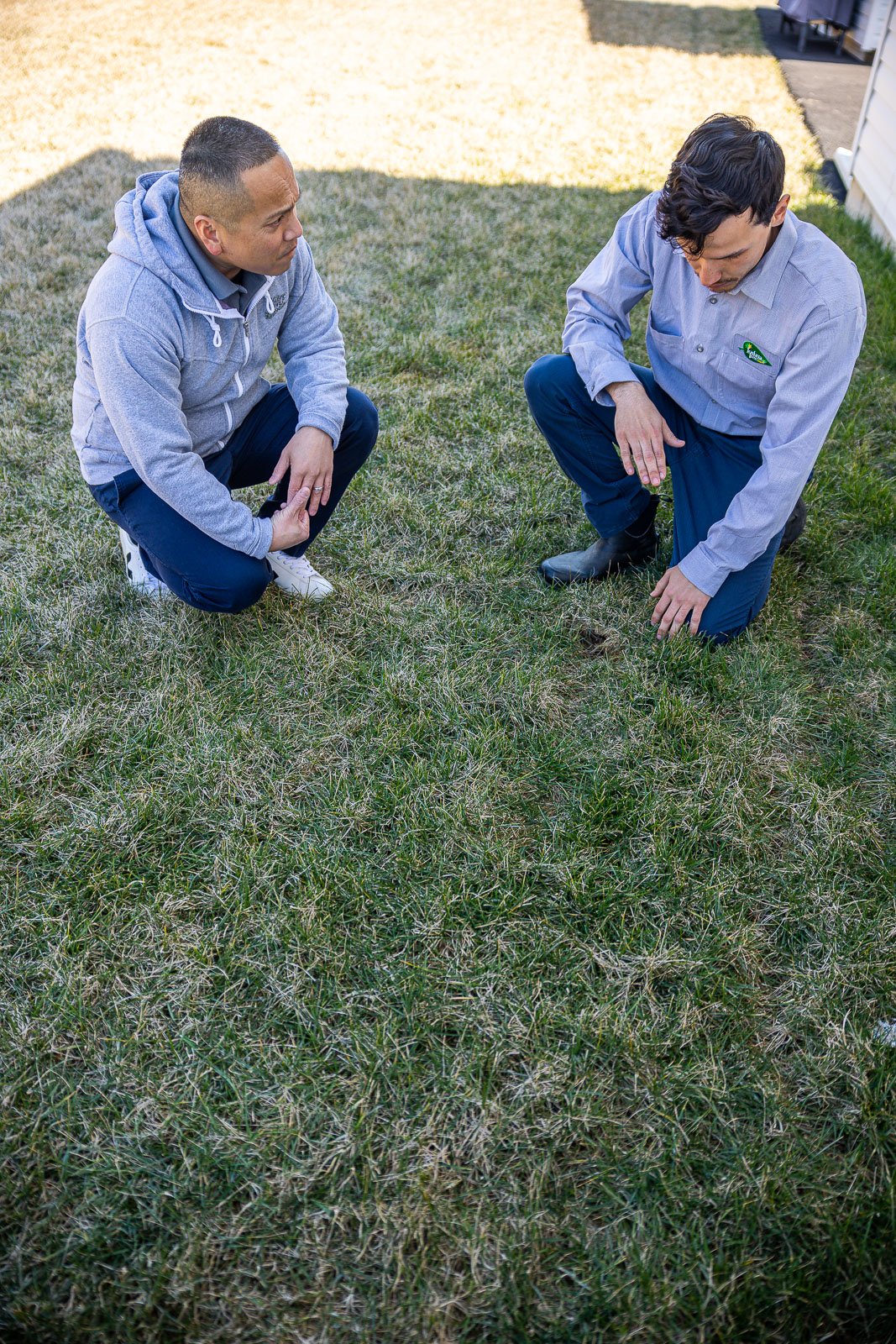 When you water at night, you wind up leaving water sitting on the lawn which can promote disease growth.

Promoting a healthy and thriving lawn can help ward off disease. But as we said, even a healthy lawn can sometimes be attacked. If you have a serious case of leaf spot lawn disease you might require the application of fungicides.
How to Treat Leaf Spot Lawn Disease
As with other diseases caused by fungi, fungicides can be an effective leaf spot lawn disease treatment option. While this is not a "cure" for the disease, it does help to stop the spread.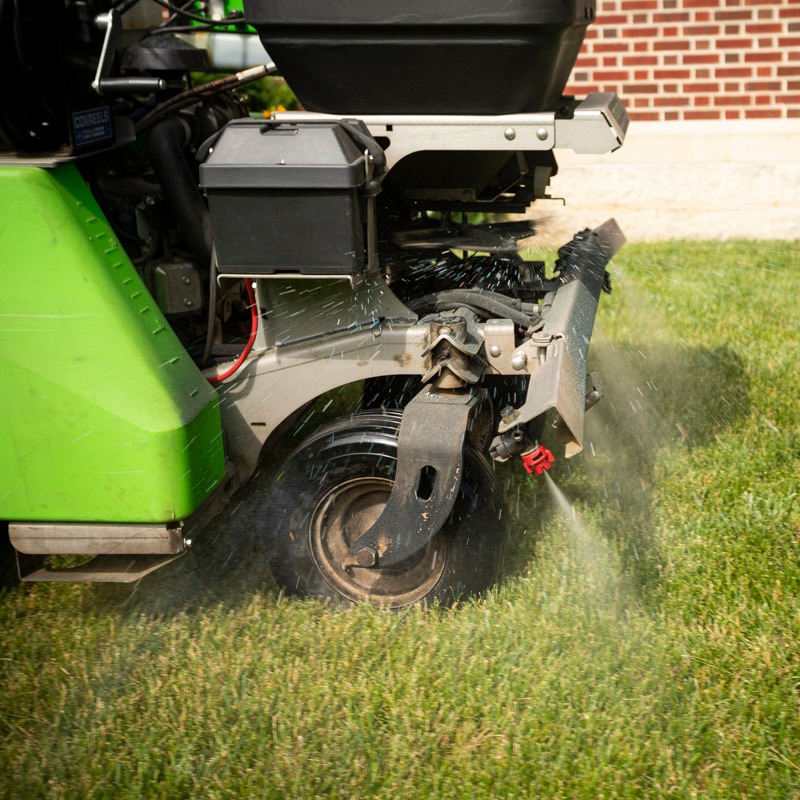 But it's important to understand how lawn fungicides work. They do not fix the damage that has already been done. They will stop the fungus from spreading to additional parts of your lawn. Fungicides are typically effective for approximately 21 days and then require reapplication.

If your lawn has already been damaged by leaf spot lawn disease and you have bare spots, you might also want to consider lawn aeration and overseeding to help fill in those spots.
Growing a Stronger Lawn with Professional Lawn Care Services in Pennsylvania
Lawn diseases can be a significant source of frustration. But the best way to fight back against lawn disease is to grow a healthier lawn that can become increasingly disease resistant over time.

This can be achieved with a comprehensive lawn care program executed by professional lawn care services in Pennsylvania.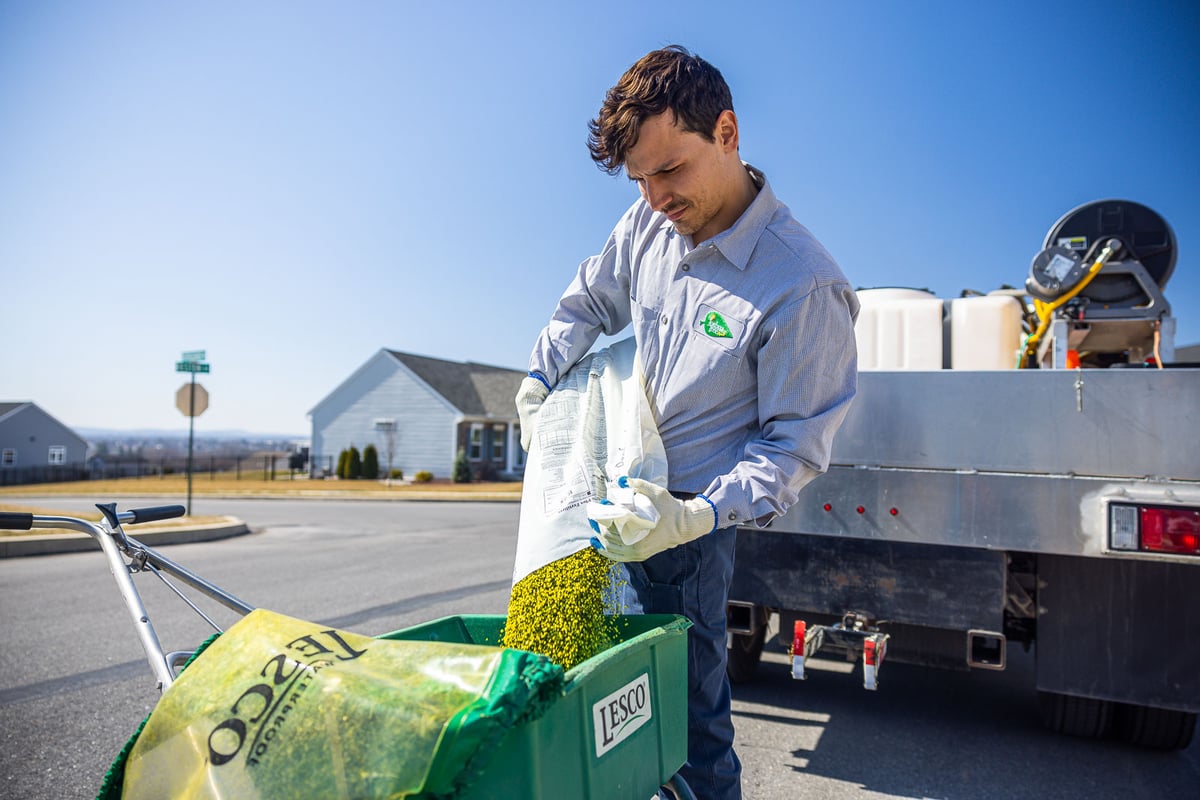 Services like professional lawn fertilization (with care given to the proper amount) and weed control can help you to grow a thicker and healthier lawn that won't be as likely to be overcome with disease.

Plus, one of the key benefits of partnering with a professional is that you'll also have access to their professional "eye." Since a lot of lawn diseases do overlap, often it takes a pro to make the proper diagnosis. They can also keep a watchful eye on anything else that might be going on in the lawn.

After all, there are also pests and other environmental stressors that could be leading to trouble.
Partnering with Joshua Tree Experts for a Healthier Lawn
At Joshua Tree, we value the direct communication that we have with our clients. Lawn care is a two-way street with both the client and the technicians involved. We form ongoing partnerships with our clients and ensure that we are communicating regularly. The result is dealing with problems like lawn disease in a way that is best for the client and their lawn.

Although lawn problems like leaf spot lawn disease can be stressful, when you're working with a professional lawn care provider, you aren't on your own in developing the best solution.

Here at Joshua Tree Experts, we want you to know that we're always here to help. Together, we'll make sure that we're making the best decisions for your lawn so that you can continue to enjoy it to the fullest.

If you'd like to know more about how Joshua Tree can help meet your lawn needs at your home in the Allentown or Lansdale, PA area, or you have more questions, we're here to help! Get in touch with us to get some free expert advice and learn more about our lawn care program options.


Image source: leaf spot