Nobody wants to think about having mice in or around their home. It can feel unsettling to worry about these pests when your home is meant to be a safe and relaxing space.
But if you hear any scratching, scurrying, or chewing, there's definitely a chance that you might have mice living in your walls.

Another sign that sometimes alerts homeowners to a problem is an odor. This could be a urine-like odor or even a decaying smell as living mice in your walls eventually can also mean dying mice in your walls—fantastic, right?

We know, it's all pretty gross.

Fortunately, there are effective solutions to get rid of mice in walls. Though these pests are often elusive and have become highly skilled at hiding (after all, they're using the innards of your home as secret passageways to get around), there are ways to draw them out and get them out of your home.
How to Get Rid of Mice in Your Walls
The best way to get rid of mice in your walls is with a comprehensive plan.

First and foremost, it should involve trapping. To get rid of mice in your walls, you need to address the existing problem. That means trapping and removing the mice that are already living there.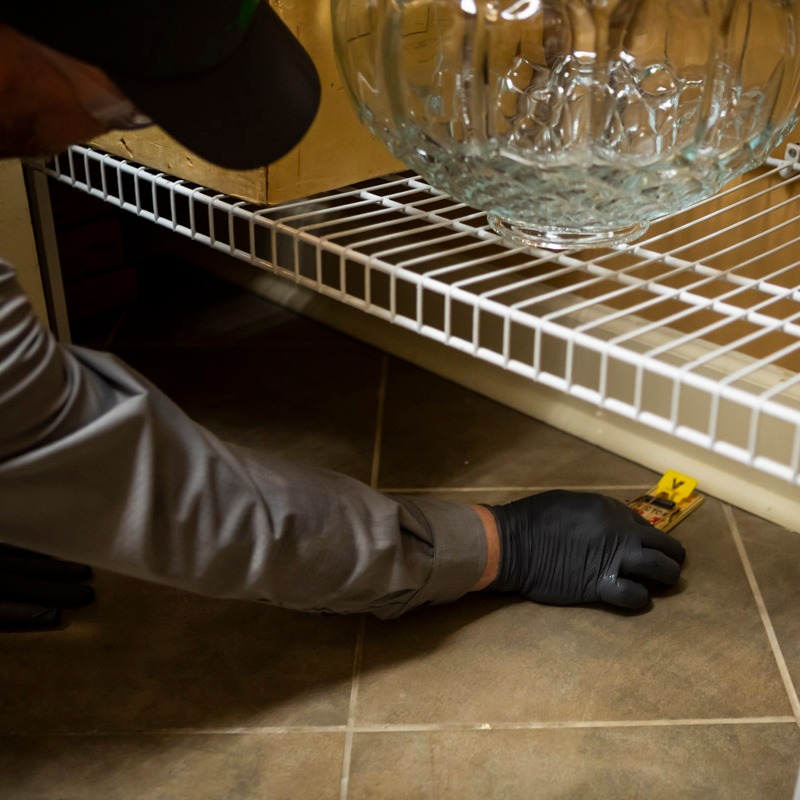 But that alone is not enough. You also want to make sure that a pest professional is looking at how mice are getting into the walls (or into your home) in the first place. Addressing these entry points is a key step when it comes to a future in which you can successfully keep mice out.

After all, if they have found a way in once, future mice will continue to do so if the entry points are not addressed.

This means sealing up any entry points that are able to be sealed.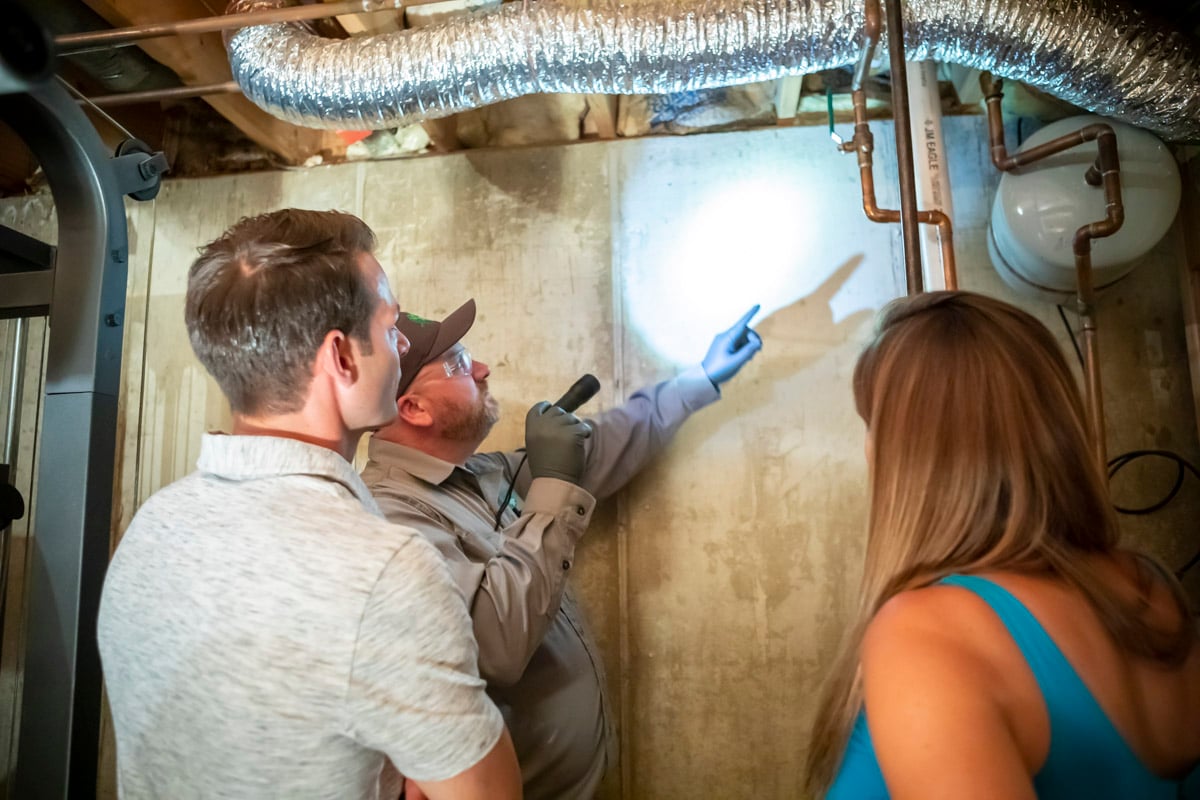 Small holes or openings which can be caulked or covered should be taken care of. This is all about preventing future reentry so that you do not continue to have a problem. Some pest control companies might only deal with your existing problem and get rid of mice in the walls. But if you aren't looking at entry points, you'll only continue to have trouble.
Address Mice "Attractors" to Keep Mice Out
When creating a comprehensive plan, it also helps to look at what is attracting mice to your home in the first place. Food sources are the prime reason that mice find their way into homes.

For this reason, taking steps to seal up open food can also help with (or prevent) a mouse problem.

For example, putting food in sealed Tupperware containers or bins is helpful. Even items such as a loaf of bread (which are already in a plastic bag) should be sealed in something more mouse-proof.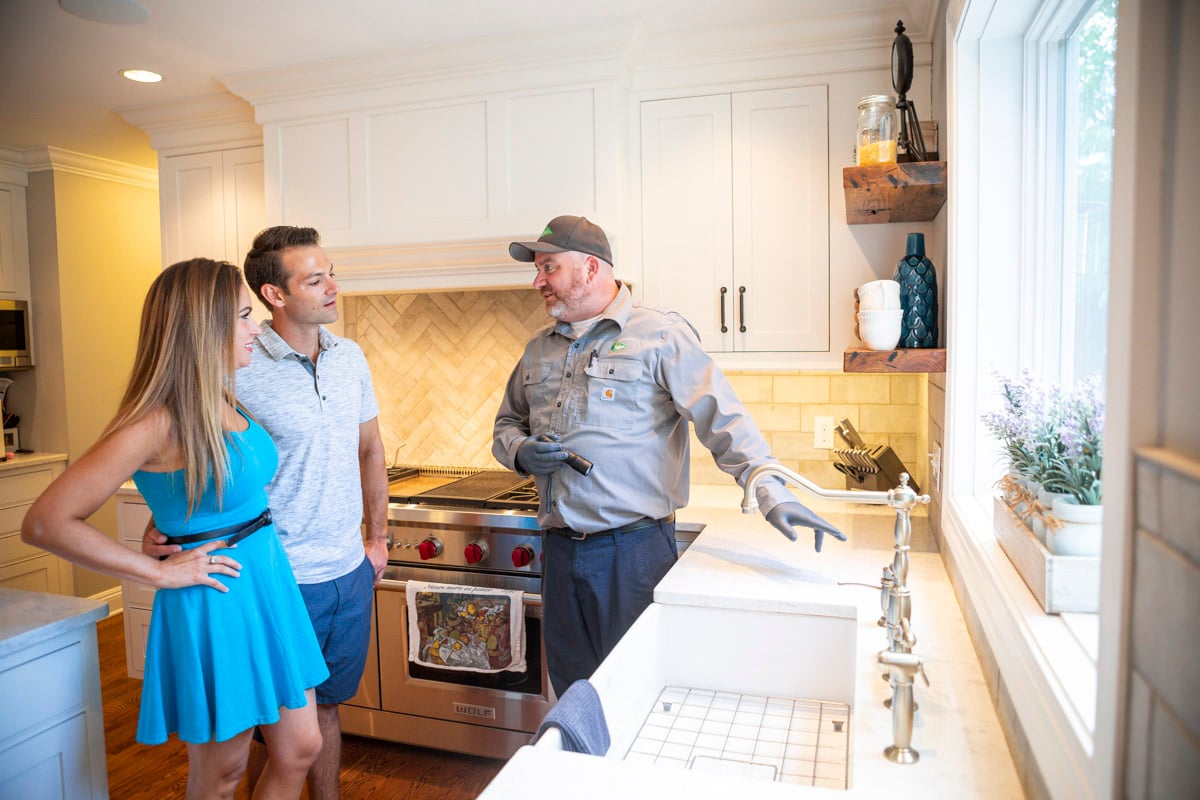 Trying to keep the kitchen counters and floors as free from crumbs as possible is also helpful.

Bear in mind that it could be food in the garage or outside of your home that is actually drawing mice closer (and then food inside of the house is keeping them there). If you have an open bag of dog food in the garage, for instance, this should be sealed up. Think about big bins or storage containers that you could use instead.

Sometimes an outdoor cookout or picnic is what attracts mice to your property. Be sure that leftovers are brought inside or thrown out. Use trash cans with secure lids and make sure that food is promptly disposed of.

Finally, even bird feeders are a potential consideration. You might love watching birds but birdseed can also become a source of mouse food. Moving a bird feeder further from the house could be another potential way to keep mice out.

Ultimately, devising the solutions that are best for your property will depend upon your specific circumstances. Your pest control expert should help you come up with a plan that will help keep mice out of your home.
Investing in Professional Pest Control
We understand that you want to feel confident in the expert that you hire to get rid of mice in walls. After all, you shouldn't have to feel uncomfortable or on edge in your own home. You want to hire a pro who will implement an effective solution that not only addresses your current problem but helps you to feel confident you can keep mice out of your home in the future.

At Joshua Tree, we will start the process with an inspection and then help develop a comprehensive plan that is tailored to your needs. Ultimately, we want you to gain peace of mind knowing that you are in good hands.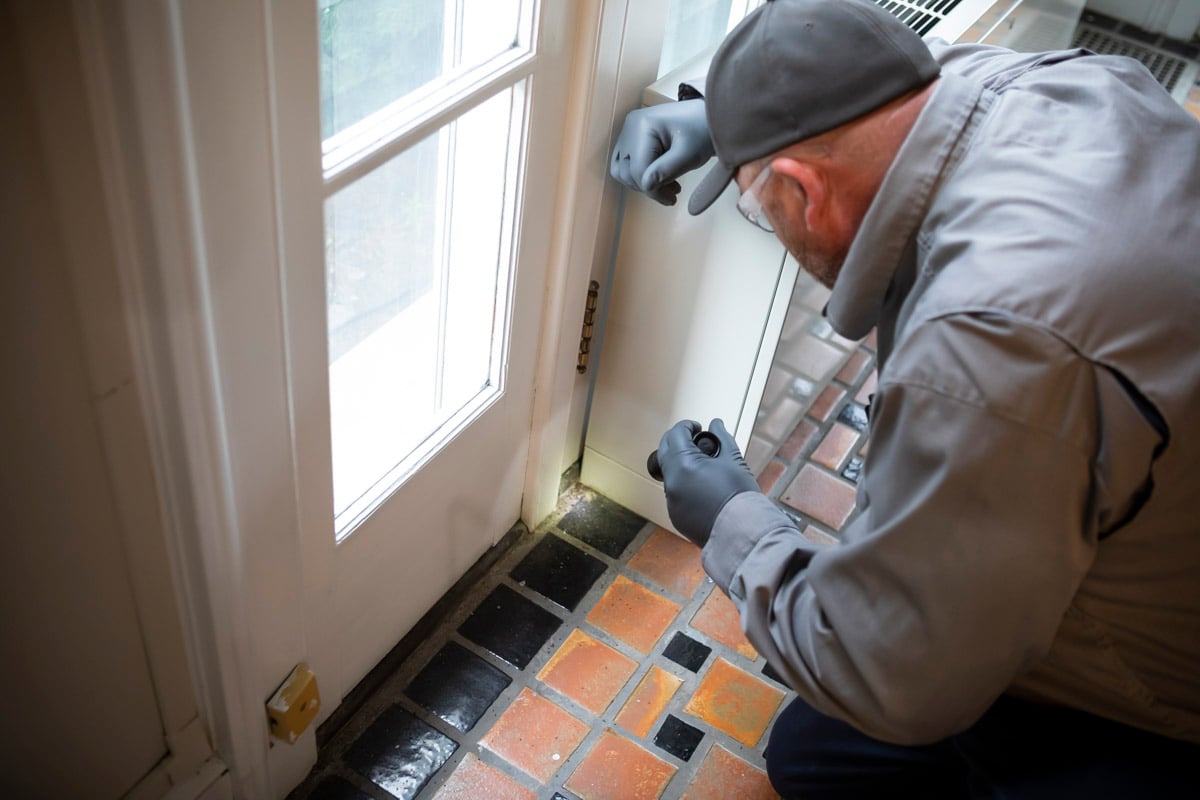 In fact, once you sign up for a plan, you can feel confident knowing that we're not only looking at dealing with and preventing rodent problems but other pests as well.

It's not uncommon for homes to be dealing with multiple interior and exterior pest problems but a professional can help develop a plan that will address other concerns, too.
Making Your Wise Choice
If we can answer any additional questions for you, we are always here to be a helpful resource.

At Joshua Tree, our program is highly customized and specific to each property. If you already have a rodent problem, we'll start there. But we'll come up with other plans of action to address any other pest concerns you might have.

Ultimately, the visits and overall program are tailored to your wants and needs so once we've spoken to you or visited your home, we can give you even more information on what to expect. We're here to help.

If you're interested in learning more about pest control services for your Buxmont, PA home, contact us for a free pest control quote or give us a call at 610-365-4858 so that we can answer your questions.