When it comes to your lawn, few things are more alarming than finding brown patches. There are a lot of different possible reasons to find brown spots in your lawn and some are more serious than others.

One possible culprit is Brown Patch lawn disease.

The trouble with any lawn disease is that they can move fast. That means a couple of infected areas could soon spread to many. This is due to the fast-spreading nature of lawn fungus.

Your next steps are important.

In this article, we'll dive into everything you need to know about Brown Patch so that you can handle it the best way possible.
What Causes Brown Patch Lawn Disease?
Brown Patch lawn disease is caused by the moisture-loving fungus Rhizoctonia solani.

Brown Patch is typically a mid-summer lawn disease that occurs when nighttime temperatures rise to 68 degrees or higher…and daytime temps are above 80. Rainy weather and high humidity are also factors.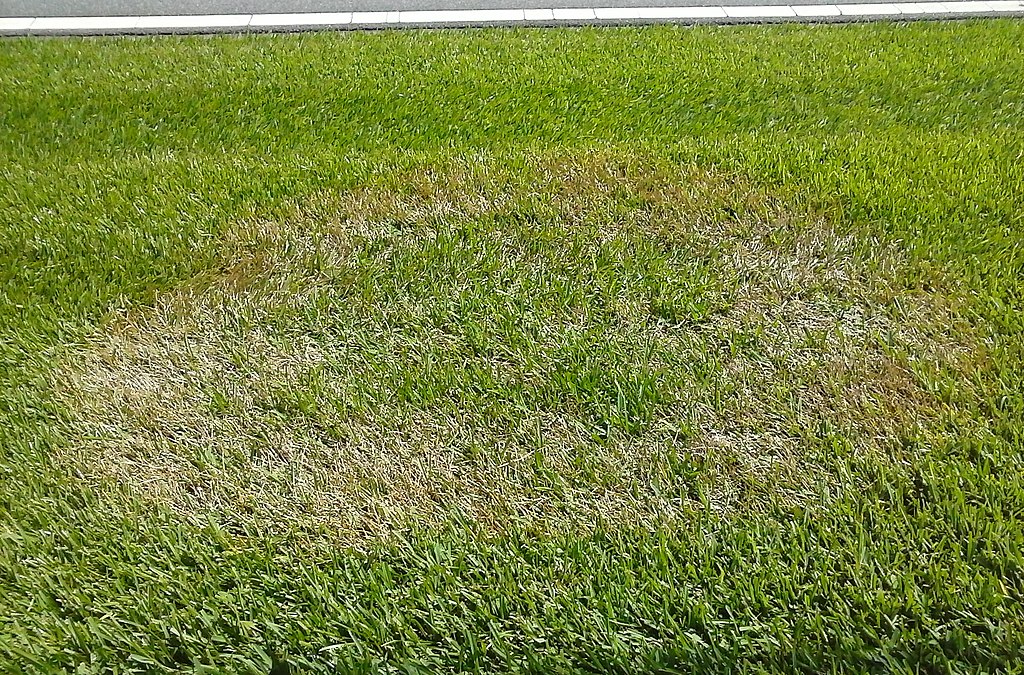 Brown Patch can affect all cool-season grasses but does seem to be particularly harmful to tall fescue, which is one of our preferred grass types, as well as bentgrasses and perennial ryegrass.

As the name implies, Brown Patch typically shows up as circular brown patches in the lawn (though they can also be yellowish or orange). Patches can be as small as a few inches or as large as a few feet. Over time, you might notice that these patches seem to "grow together."

Still, it's important to remember that just because you have brown patches of turf on your lawn does not mean you have Brown Patch lawn disease. Patches of brown grass can also be caused by insect damage, drought stress, overwatering, or even other lawn diseases.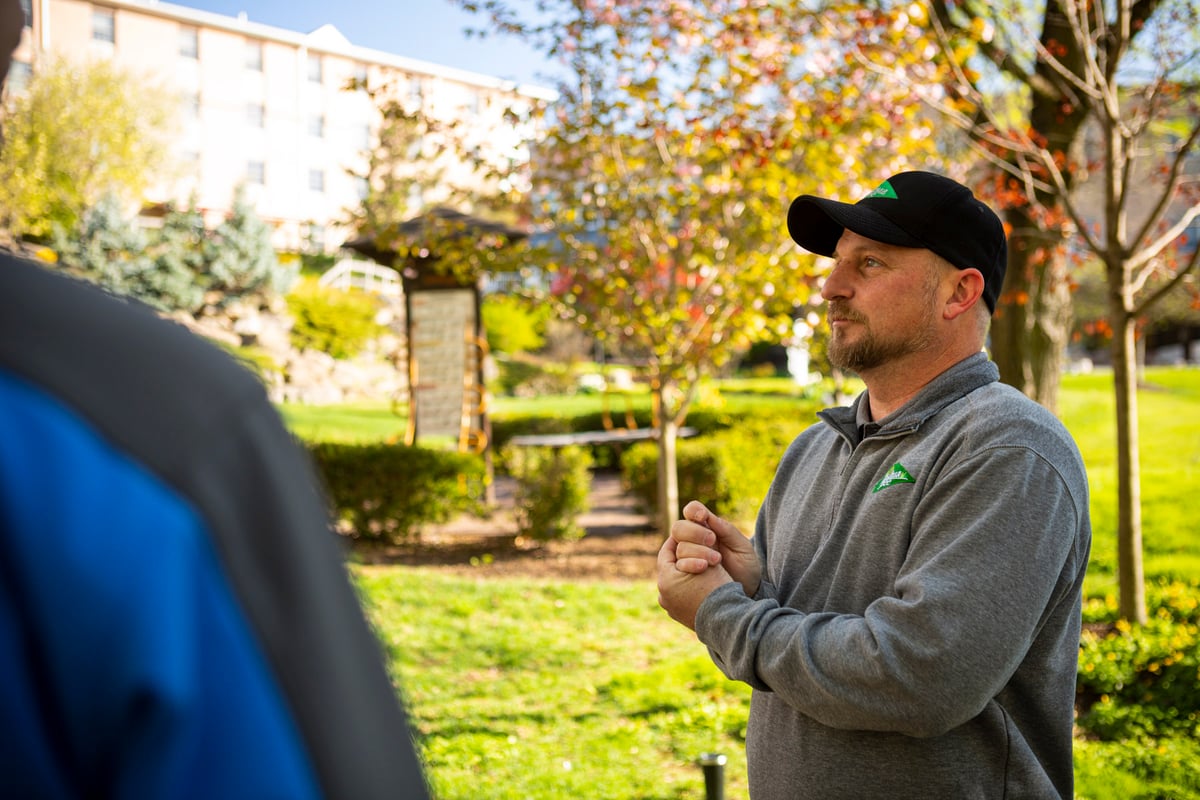 This is why it's important to have a professional diagnose what's going on with your lawn. It's not uncommon that your lawn might also be dealing with more than one problem simultaneously.

The proper diagnosis is the key to initiating the proper treatment plan, which we'll talk about next.
How to Treat Brown Patch Lawn Disease
As with many other lawn diseases, fungicides can be an effective Brown Patch lawn disease treatment. While it's not exactly a cure for Brown Patch lawn disease, it will stop the fungus from spreading.

It's important to understand how lawn fungicides work. They do not fix the damage that has already been done. But they will stop the fungus from spreading to additional parts of your lawn. Fungicides are typically effective for approximately 21 days and then require reapplication.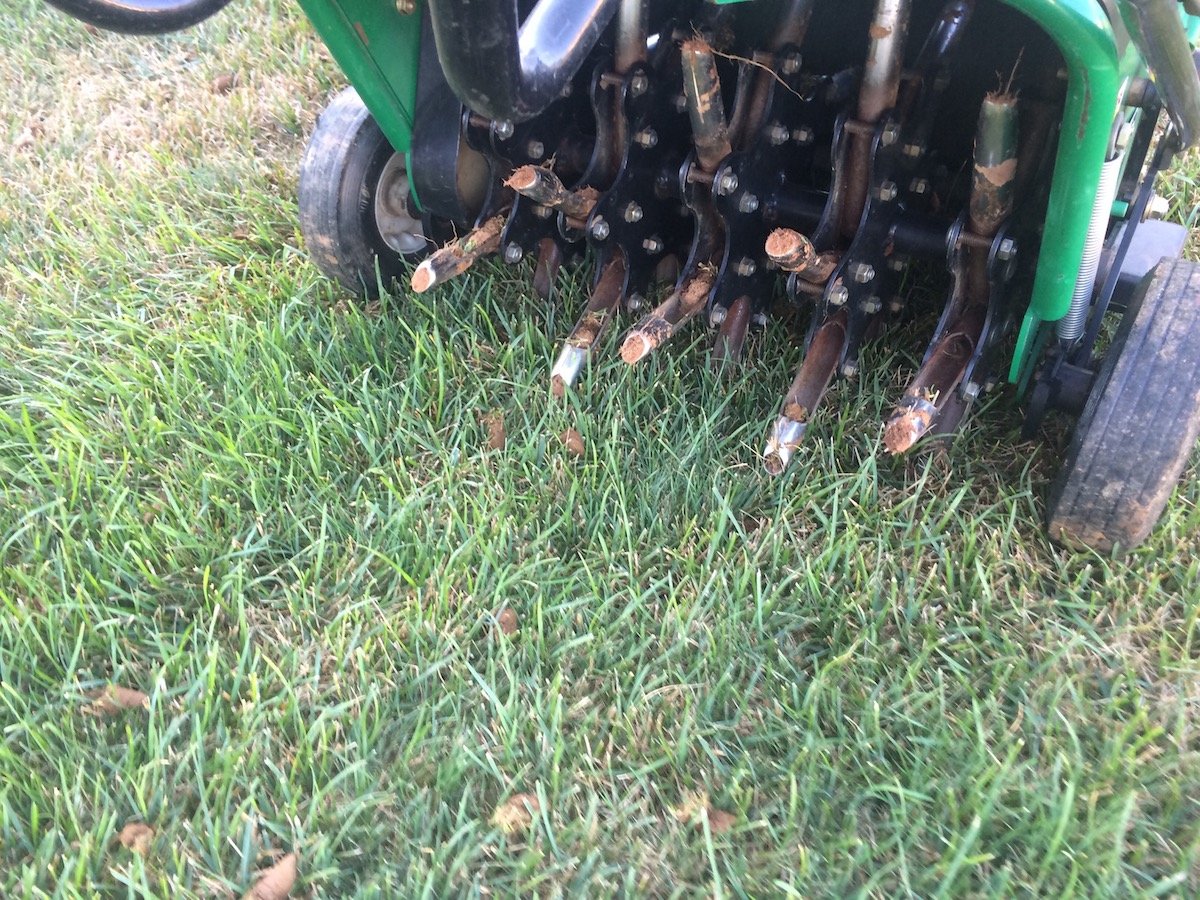 You will also need to do something about the damaged areas, depending on how bad they are. You can use aeration and overseeding to fill in bare spots.

While you might be tempted to handle lawn fungus control on your own, we would advise strongly against it. Though there are products at the big box stores to handle disease, it really does take an understanding of disease specifics to know which product will work best on the specific disease your lawn is facing.

You also want to be sure that you are following any preventative maintenance or cultural recommendations that your lawn care company makes. Since lawn fungus loves moisture, you want to avoid watering your lawn late in the day or at night.

The best time to water your lawn is early in the morning, allowing it ample time to dry out before nighttime.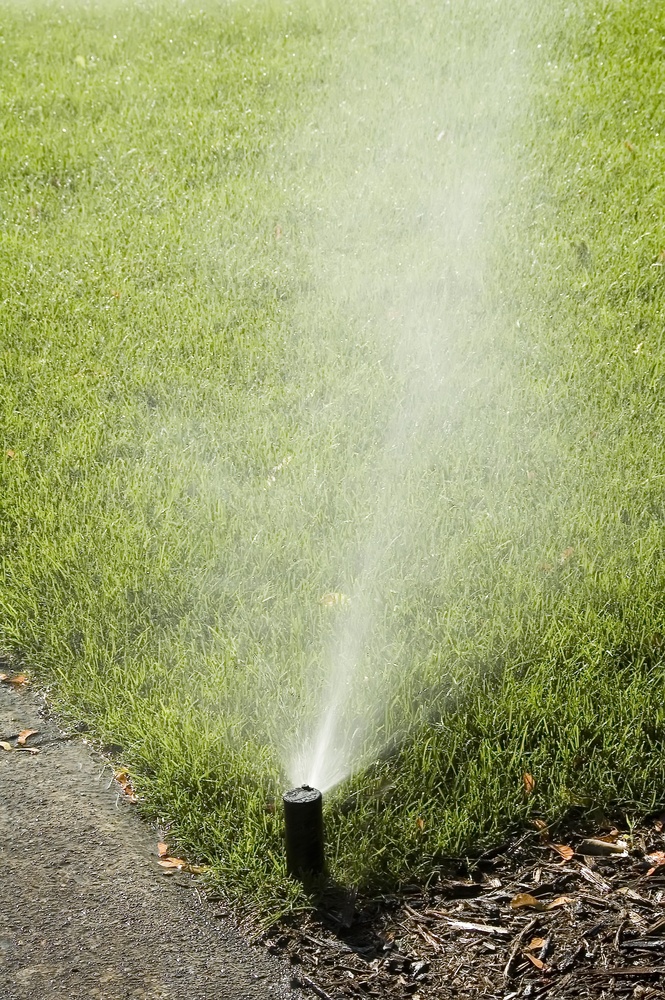 Mowing to the proper height can also make a big difference in terms of disease prevention. A lawn that is mowed too short is going to be under stress and will be more susceptible to disease problems. Be sure to also mow with sharp blades and cutting the lawn with a dull blade will leave it jagged and stressed.

The stronger and healthier your lawn is, the better it will be able to ward off problems or even resist minor lawn fungus outbreaks.
A Lawn that Fights Back Against Disease
Although ALL lawns are subject to lawn disease, you can still take steps to grow a healthier and stronger lawn that becomes increasingly disease resistant over time.

The fact is, the thicker and healthier your lawn is, the more it will be able to fight back. But a lawn that is already thinned out and struggling is going to be much more likely to be ravaged by disease.
The best way to grow a thick and healthy lawn is to invest in professional lawn care services in Pennsylvania. Services like lawn fertilization and weed control will help you to grow a thicker and healthier turf.

If a disease does creep in, then you will also already be working with professional lawn care technicians who will spot the problem early and recommend the right course of action.

Of course, since many lawn diseases can be fast-moving (and might occur in between visits), we always recommend getting in touch with your lawn professional if you see something worrisome.

At Joshua Tree Experts, we view lawn care as a two-way street in which the client is regularly communicating with us and we are communicating with them. It is this ongoing partnership that will ensure a lawn disease diagnosis is made early.
Stand Up to Lawn Fungus
Although lawn problems like Brown Patch can be stressful, you don't have to be on your own when it comes to dealing with them. When you partner with professional lawn care services in Pennsylvania, you'll have a pro on your side.

Plus, by being proactive (or acting quickly), you can prevent lawn diseases like Brown Patch from doing too much damage.

Here at Joshua Tree Experts, we want you to know that we've got your back. We'll keep a close eye on your lawn and help you make the best possible decisions to help keep it in good health.

If you'd like to know more about how Joshua Tree can help meet your lawn needs at your home in the Allentown or Lansdale, PA area, or you have more questions, we're here to help! Get in touch with us to get some free expert advice and learn more about our lawn care program options.
Image Source: brown patch