The trees on your Lansdale, Collegeville, or Chalfont, PA property are important to you. While you don't want to spend a fortune having them cared for, you also want to make sure that you choose a company that performs great work in order to maintain their optimal health.

One of the important tree services that is often needed is tree trimming.

Before we go any further, we want to point out that tree trimming and tree pruning aren't really the same thing, even though these terms are commonly interchanged. "Tree trimming" is common slang often used when folks are actually talking about pruning. The correct industry terminology is "tree pruning."

Even so, since trimming is used so frequently by homeowners, we'll use both terms for the purposes of this article.

You should know that tree pruning is performed on trees and shrubs whose health and growth capabilities are greatly improved when diseased, dead, and broken branches are cut away with a skillful approach. It has an aesthetic impact, but it's more than just "cleaning things up" as people sometimes assume. While it can minimally correct the overall size and shape of a tree, pruning is meant to correct the overall structure and health of the tree. It's a vital service when it comes to maintaining your trees' health over time.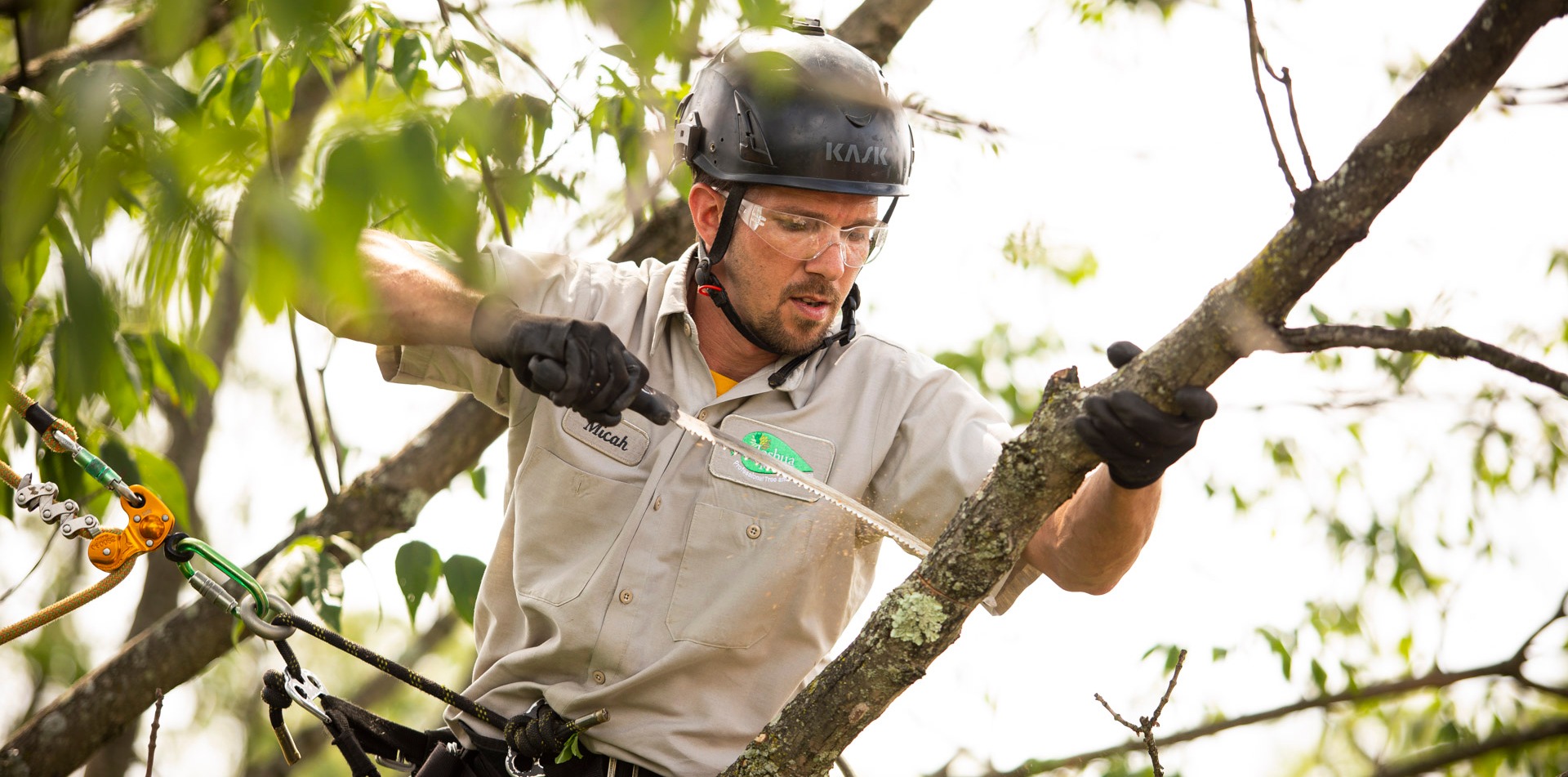 If you have trees on your property, you might be wondering how much does tree pruning or trimming cost? You want to understand what you can expect to pay for this important service. In this article, we'll answer some of your questions and provide some key information that will help you make wise choices in regard to caring for the trees on your property.
How Much Does Tree Pruning Cost?
There is no simple answer to how much tree pruning costs because there are so many factors that affect the tree pruning prices. That being said, we can provide a range so that you can at least get a better sense of what you could expect to pay. We'll also explain what impacts tree trimming prices.

Tree pruning prices in Lansdale, Collegeville, and Chalfont, PA can range anywhere from $150 to as much as $2,500 per tree.

Why such a huge range?

Well, as we said, there are quite a few factors that come into play. On the low end of the tree trimming prices might be a simple Dogwood Tree in the front yard, that is incredibly easy to access. There aren't a lot of branches to prune and it's easy to get to. But on the high-end might be a 130-year Oak Tree in the backyard. Not only are there a lot of branches to be pruned (and it's going to require a crew of a few climbers) but it's also not easy to access.

You're likely already getting some sense of what goes into cost, but let's dig in even more.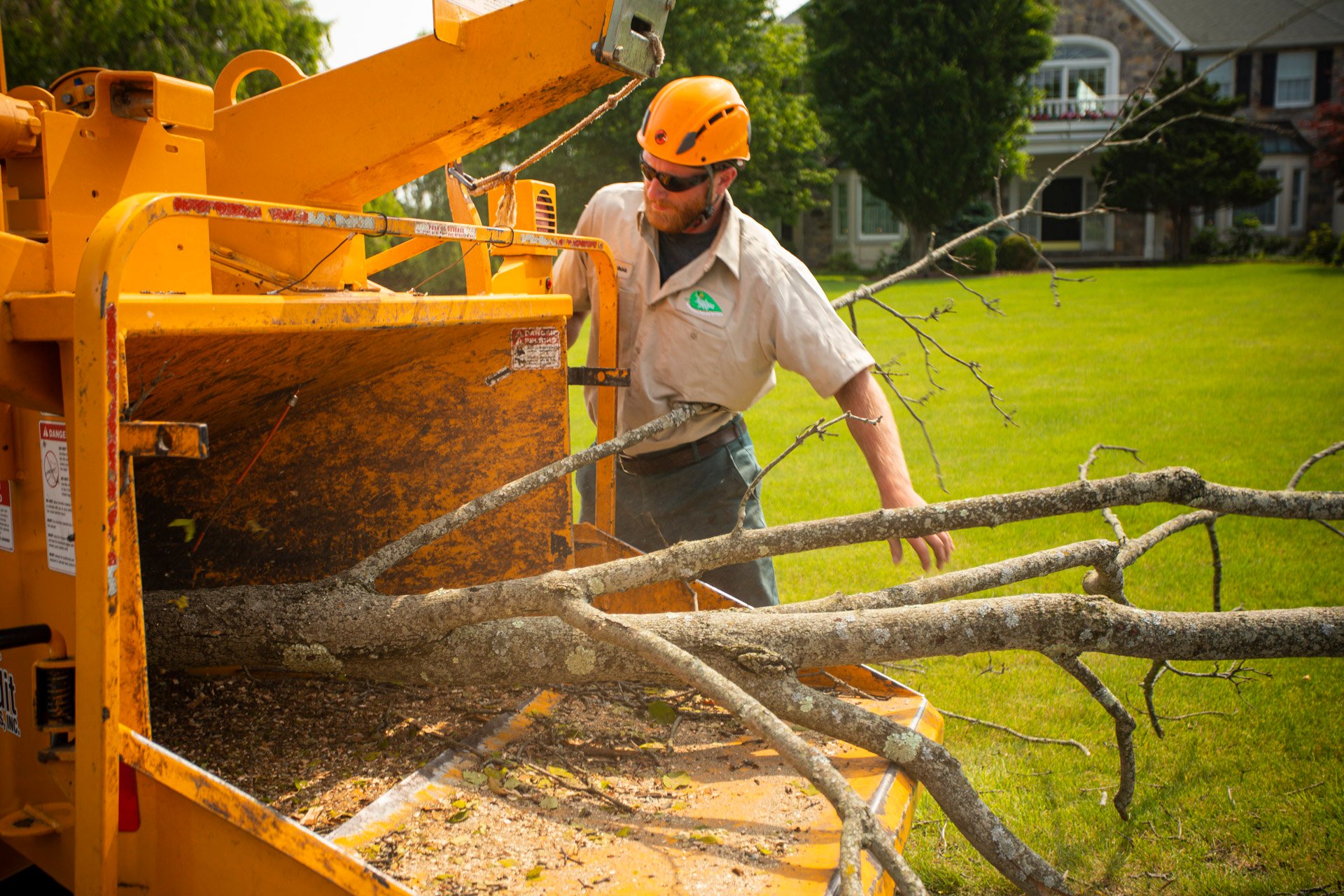 What Impacts Tree Pruning Prices in Landsdale, Collegeville, and Chalfont, PA
Here are some of the key factors that impact tree pruning prices.
Tree Size: The size of the tree is certainly a major factor in how much the work is going to cost. The more branches that a tree has and the more cuts that need to be made, the more time-consuming the work is going to be.
Tree Species: The tree species itself can also impact the cost. It's important to recognize that tree pruning is not just making cuts "here or there." It's very strategic. When we're deciding what cuts to make, the species of tree and how susceptible it is to disease is going to come into play in making those educated choices. This process can be more time consuming for certain species.
When the Tree was Last Pruned: There's also going to be a difference in the number of cuts that need to be made for a tree that's had regular, preventative pruning—and one that's been "let go" for a really long time. With that in mind, keeping up with pruning can actually cost you less in the long run. Plus, it will protect the health of your tree. It's not actually ideal to have to cut a lot of the tree at once.
Crew Size and Skill Range: The crew size as well as the level of skill of the crew is going to impact the tree pruning prices, too. If you have a large and complicated tree, it might require a crew of 4 people—and maybe 2 of those 4 are Certified Arborists (we'll talk about that in more depth later). That's obviously going to cost more than a tree that can be handled by 1 or 2 team members.
Site Accessibility: How easy (or how difficult) the tree is to access will also have a big impact on pricing. Like our example above, if a tree is in a really difficult spot to access, then it might require specialized equipment like a bucket truck. All of the trips back and forth to the chipper to handle debris can really make a difference in how much time we need to be on a property.
A mid-sized tree in the front yard, right near our chipper, might be able to be pruned relatively quickly. But the exact same size tree in the backyard might be much more complicated if all those limbs need to be dragged out front to the chipper. It could triple the amount of time we're there.
Choosing a Tree Pruning Service in Landsdale, Collegeville, or the Chalfont, PA Area
Now that you have a better understanding of what a good tree pruning service should cost, you'll want to make sure that you choose the best tree care service out there. After all, you want to make sure that you're getting the most value out of your investment.

One of the biggest factors to look for is extensive training. You want to be sure that whoever is working on your tree knows what to look for and makes smart cuts that benefit the overall health of the tree—doesn't negatively impact it in any way. After all, when tree pruning is performed improperly, it can do a lot more harm than good.

At Joshua Tree we put a lot of value on employing Certified Arborists, who are true specialists in the field. While a lot of companies talk about having "arborists" on staff but the truth is, it doesn't really mean anything to say that. "Arborist" is a general term referring to anyone who does tree work. But the term does not specify any particular level of competency. It's not an official title backed by any sort of training, certifications, or even any qualified level of experience.

A Certified Arborist, on the other hand, has been certified by a professional organization like the International Society of Arboriculture (ISA). This implies a certain level of competency.

But all of this can impact tree pruning prices.

Because Joshua Tree is employing highly trained professionals, investing in the best quality equipment, and ultimately providing the overall best experience, you can expect that our tree pruning prices are going to fall in the mid-to high-level in terms of our competition. But as with anything, you get what you pay for. When it comes to something as important as your beloved trees, you shouldn't accept anything less than the best.

Choosing a company that really cares about training and invests in hiring Certified Arborists is essential when it comes to gaining the confidence that your trees are in good hands. In fact, by choosing the right company, you can rest assured that you're doing what's needed to protect your investment in your property's trees. Instead of causing you future problems, your trees will be on their way to better health.

If you'd like to have a tree on your Lansdale, Collegeville, or Chalfont, PA area property assessed for pruning, contact us for a free consultation. Then you can rest assured knowing that you're in good hands.