Are you in search of tree services in Lansdale, Collegeville, or the Chalfont, PA area? If you've begun that search, you've probably noticed there's no shortage of options. In fact, you might be worried that making the wrong choice could lead to hassles and headaches on your end. Tree work can be complicated and you may have even heard horror stories from a friend or family member about a bad experience.

The last thing that you want to deal with is a company that does poor-quality work, charges an outrageous price, hires unprofessional workers, or even worse, makes a dangerous mistake that causes damage! You don't need that added stress.
Video: How to Find the Best Tree Service
We understand that you might be feeling overwhelmed with the task of choosing a tree service. Whether you're looking for tree trimming services or tree removal services, you want to know you've made the right choice.

That's why we're helping you get started on the research process. The truth is, some companies are better than others and you want to be choosing from amongst the best. That's why we've rounded up a list of the best tree services in Lansdale, Collegeville, and the Chalfont, PA area. You can weigh your options and select the company that's right for you.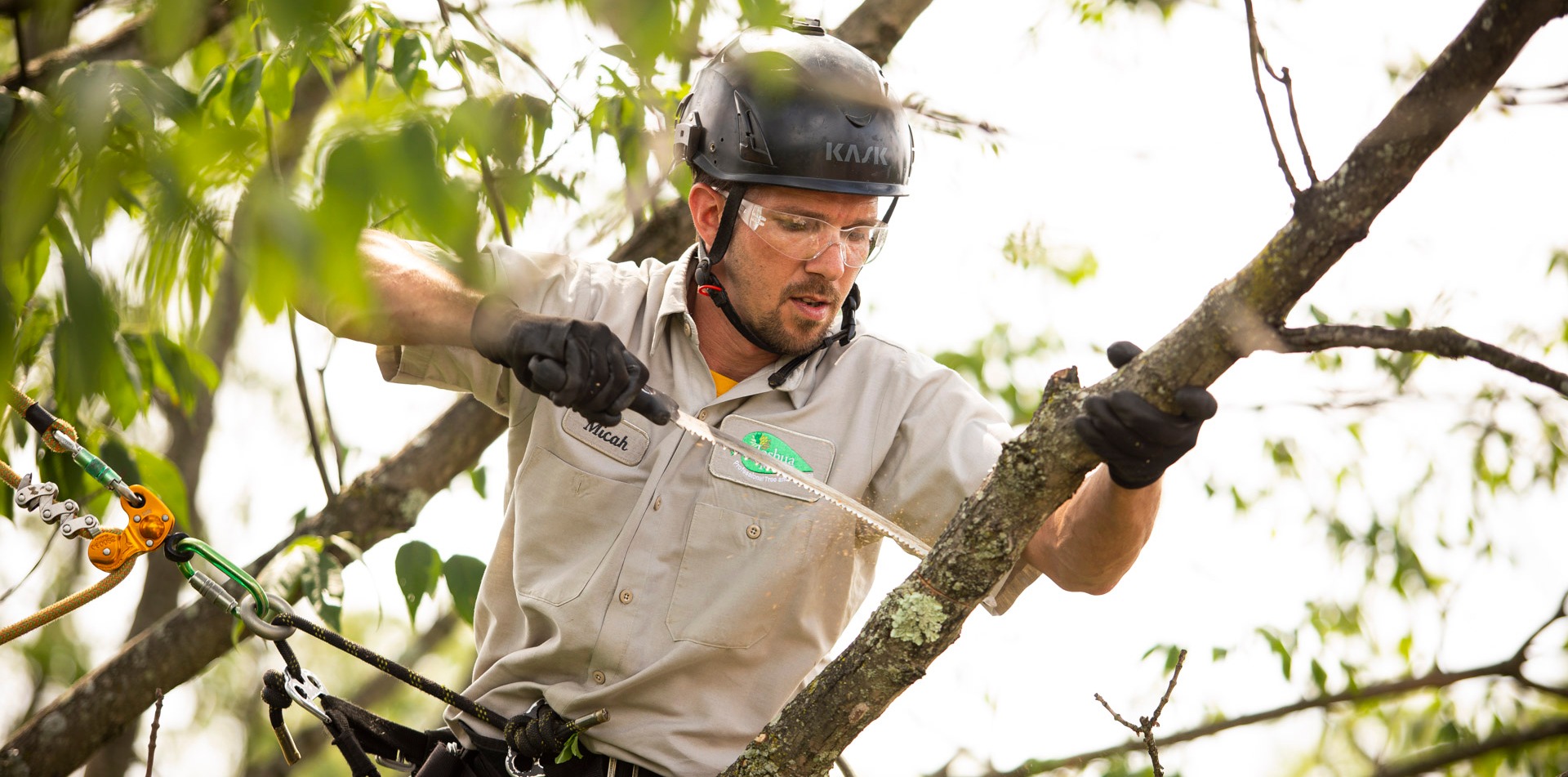 1. Monster Tree Service
There's a good chance you've heard of Monster Tree Service because it's a big name. In fact, Monster Tree Service is a national franchise. The company got its start in 2008 and has since grown to include locations across the country. Their services include tree pruning, lawn care, tree removal, and plant health care.

As a large national franchise, Monster Tree Service is bound by certain prescribed guidelines. On their website, they say that anyone can own a Monster franchise—no previous tree experience is necessary.
2. Clauser Tree Care
According to its website, Clauser Tree Care is a full-service tree, shrub, and plant health care company in the Bucks County area. They have been in the industry for more than 20 years. In addition to the full array of tree services, the company also offers plant health care and commercial snow plowing.
3. Joshua Tree
We hope you also compare Joshua Tree to these other tree services in Lansdale, Collegeville, and Chalfont, PA. We find that we fall in the middle in terms of size. We are not an enormous national franchise like Monster, but we're also larger and growing as a direct result of demand for our services.

The truth is, being mid-sized like this has some key advantages. We're big enough to have a robust office staff and if you call our office, you'll speak to someone (or at least get your call returned promptly). You won't leave a voicemail that never gets returned—a frustrating experience you may have encountered elsewhere.

In addition to the office, we're also well-staffed in terms of our field team. We employ ISA Certified Arborists who can evaluate your tree needs and help you develop a customized plan of action. At Joshua Tree, we absolutely insist on extensive training. That's because we know that well-trained arborists will be able to properly identify and diagnose problems.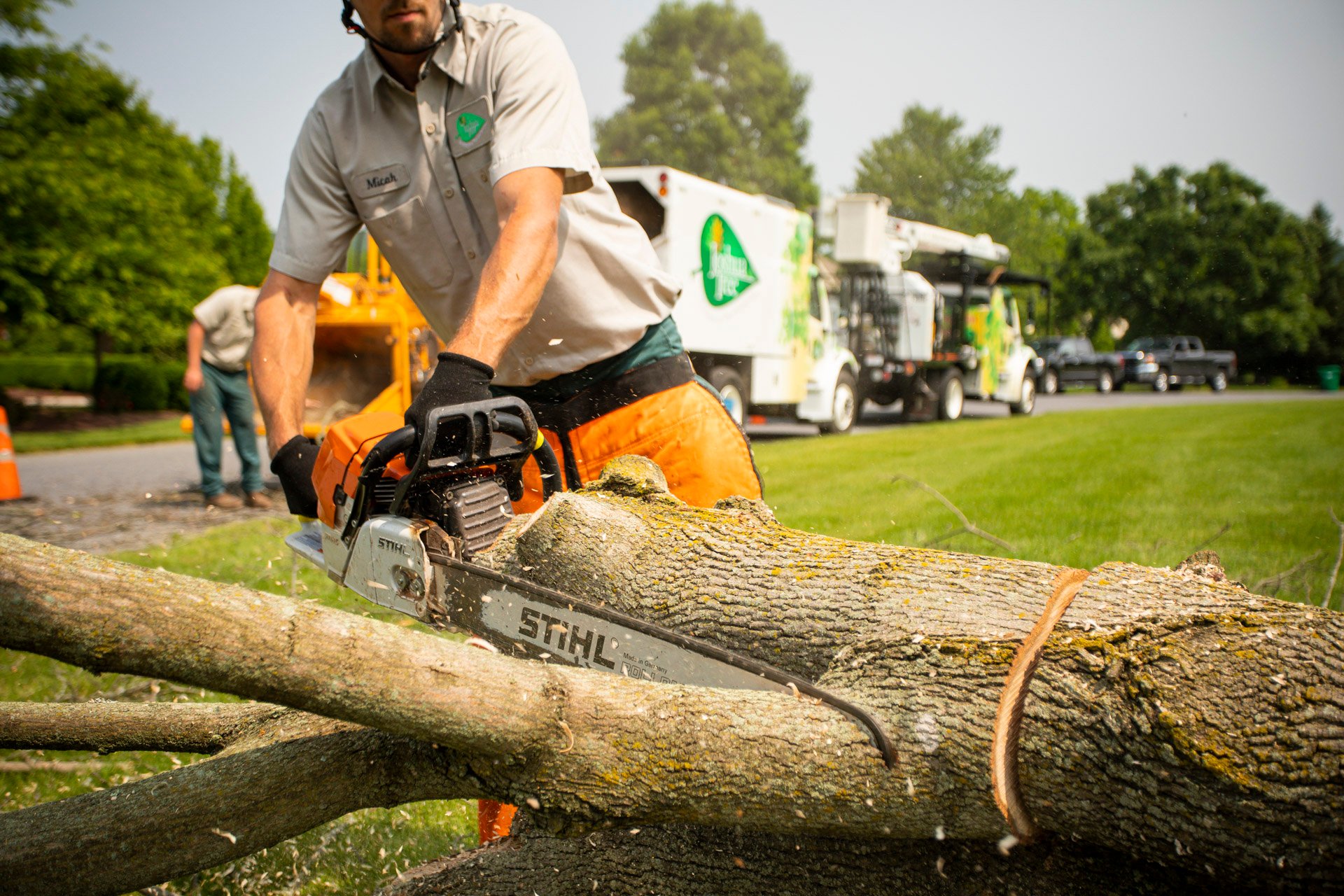 While we're large enough to have a robust staff, we're not so big that we fail to form personal relationships with our team members and our clients. We're a strong team with wonderful company culture and that gets translated into all of the work that we do. We care about getting to know our customers—something that is pretty uncommon in the tree care industry, which tends to have a revolving door of employees. But we have employees who have been with Joshua Tree from its start!

For us, it's also a benefit that we are an independent company and not part of a national franchise system which would force us to follow a prescribed set of rules or routines. This allows us to customize our approach to tree care.
Additional Services Offered by Joshua Tree
In addition to the typical tree care services you would think of like tree removal and tree pruning, we also offer additional services including lawn care, plant health care, and pest control.
Lawn Care
Our lawn care services are part of a division of our company that grew directly from customer demand. Clients had already been using our tree care services and had come to trust and appreciate us.

There are actually a lot of reasons why it makes a lot of sense for your tree care company to also handle lawn care services, assuming they have the expertise and knowledge. We intentionally made lawn care services its own division with trained professionals.
Plant Health Care
Similarly, we also offer a plant health care program that includes treatments for pest and potential disease problems as well as fertilization for healthy growth. After all, the trees and shrubs that make up your landscape are an important part of your property. This program will help protect and maintain their health.
Pest Control
History then repeated itself with our addition of a pest control division, based on an overwhelming number of customer requests. Again, we added this service the "right way" by making it its own division led by a pest control expert. With our Quarterly Pest Control Program, we handle both indoor and outdoor pest control.

One of the benefits of hiring Joshua Tree is the value that we can bring to your property with these other offerings. We are focused on making both your indoor and outdoor experience the best it can be.
Choosing the Best Tree Care Service for You
As you contemplate which tree care service in Lansdale, Collegeville, or the Chalfont, PA area is going to be the best fit for you, we hope that this has begun to assist in narrowing the selection. We also recommend spending time on these companies' websites and learning more about who they are.

You can also check out online reviews to get a sense of what others think about the company you're considering.

If you need any additional help or have any questions that we can answer, we're always here for you. At Joshua Tree, we want you to know that even if you don't end up choosing our company for your tree services, we are always available to be a resource.

While choosing the right tree service is a big decision, we don't want you to be stressed out by it. We're here to help! And by choosing wisely, you can cast aside your worries and work on building a long-term relationship with a company that you can trust to give the experience and the results you were seeking.

If you'd like to have a tree on your Lansdale, Collegeville, or Chalfont, PA area property assessed, contact us for a free consultation. Then you can rest assured knowing that we've got it completely under control.