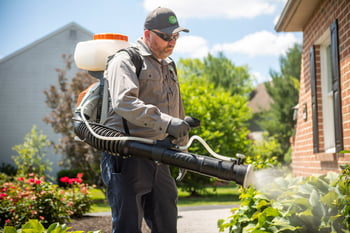 If you're looking for comprehensive property services like tree care, lawn care, and pest control, then you want a reliable company that can offer it all at your Lehigh Valley home.

The last thing that you want is to see your lawn decimated by lawn pests or disease, or see trees and shrubs decline due to poor health. These aspects of your yard are important not only to the appearance of your property but for your level of enjoyment of it, as well.

Of course, it might also be a pest problem that has you searching for a professional pest control service. Some of the common pests here in the Lehigh Valley like spiders, or even rodents, are creatures you don't want to risk making their way inside of your home.

No matter the exact service you're searching for (lawn care, tree care, or pest control—or maybe all 3), you want to find a company you can count on.

For that reason, you may be exploring your options and deciding amongst companies that offer this scope of services.

Two of the companies you might be comparing include Green Giant and Joshua Tree. Let's take a look at these two companies and how they compare.
Who is Green Giant Home and Commercial?
According to the company's website, Green Giant was founded in 1982. The company offers Pest Control, Lawn Care and Tree Care, and Vegetation Management services in a huge range of service areas.

This includes Berks, Chester, Montgomery, Lancaster, Lehigh, and Northampton counties in southeastern Pennsylvania, as well as areas around Reading, PA including Wyomissing, Shillington, Mohnton, and Sinking Spring.
How Does Green Giant Compare to Joshua Tree?
There are certainly some similarities between these two companies.
Service Offerings
A key similarity is in the services offered. Like Green Giant, Joshua Tree also offers a full array of tree care, lawn care, and vegetation management services so that you can receive the comprehensive property management services that you need.

At Joshua Tree, we got our start in tree care and have many Certified Arborists on staff. This means we can go beyond what many companies offer in terms of diagnosing and treating a variety of tree problems.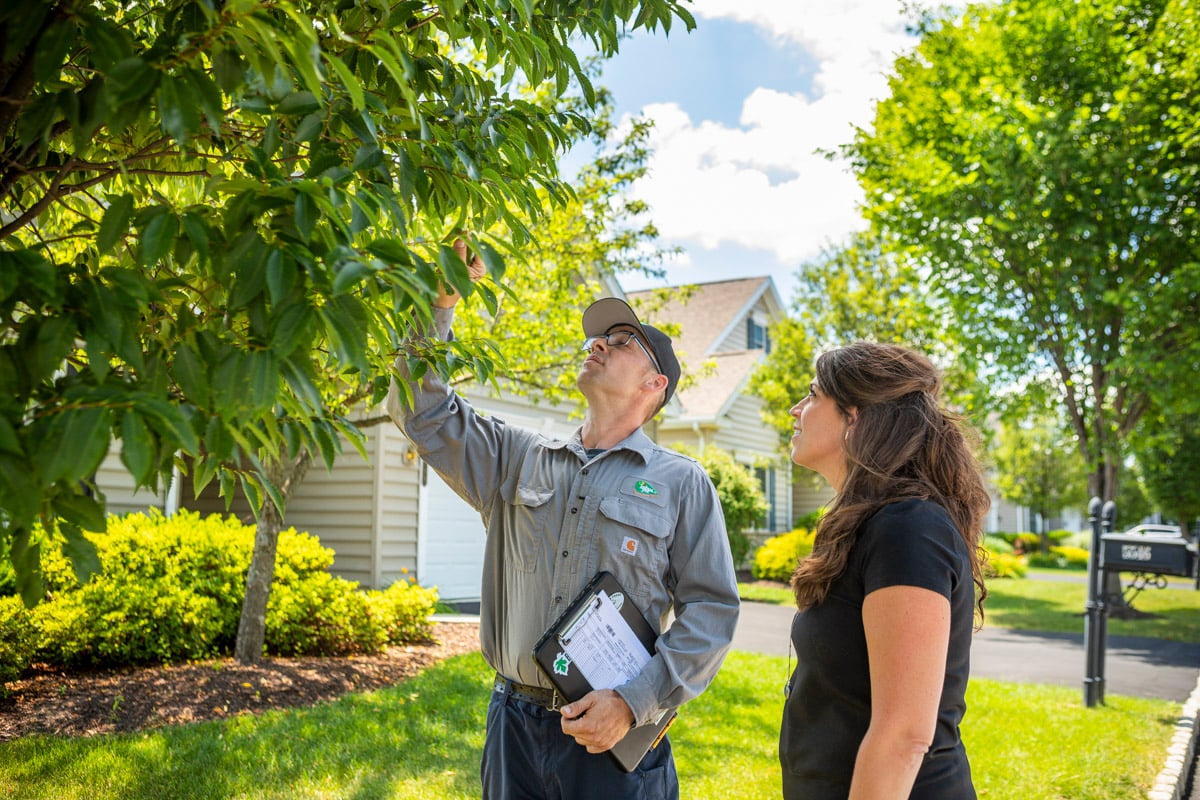 As an added bonus, we also offer all the necessary expert pest control services you may need, both inside and outside of the home.
Valuable Content
One thing that we think is great about Green Giant is that they have a blog on their website where they share helpful information. That is something that we really value here at Joshua Tree. We believe that providing helpful educational content is incredibly beneficial for everyone.

Joshua Tree even goes a step further and shares plenty of information about our team, so that you know exactly who you'll be working with. Green Giant has a "Team" page but doesn't have any specifics about their team members.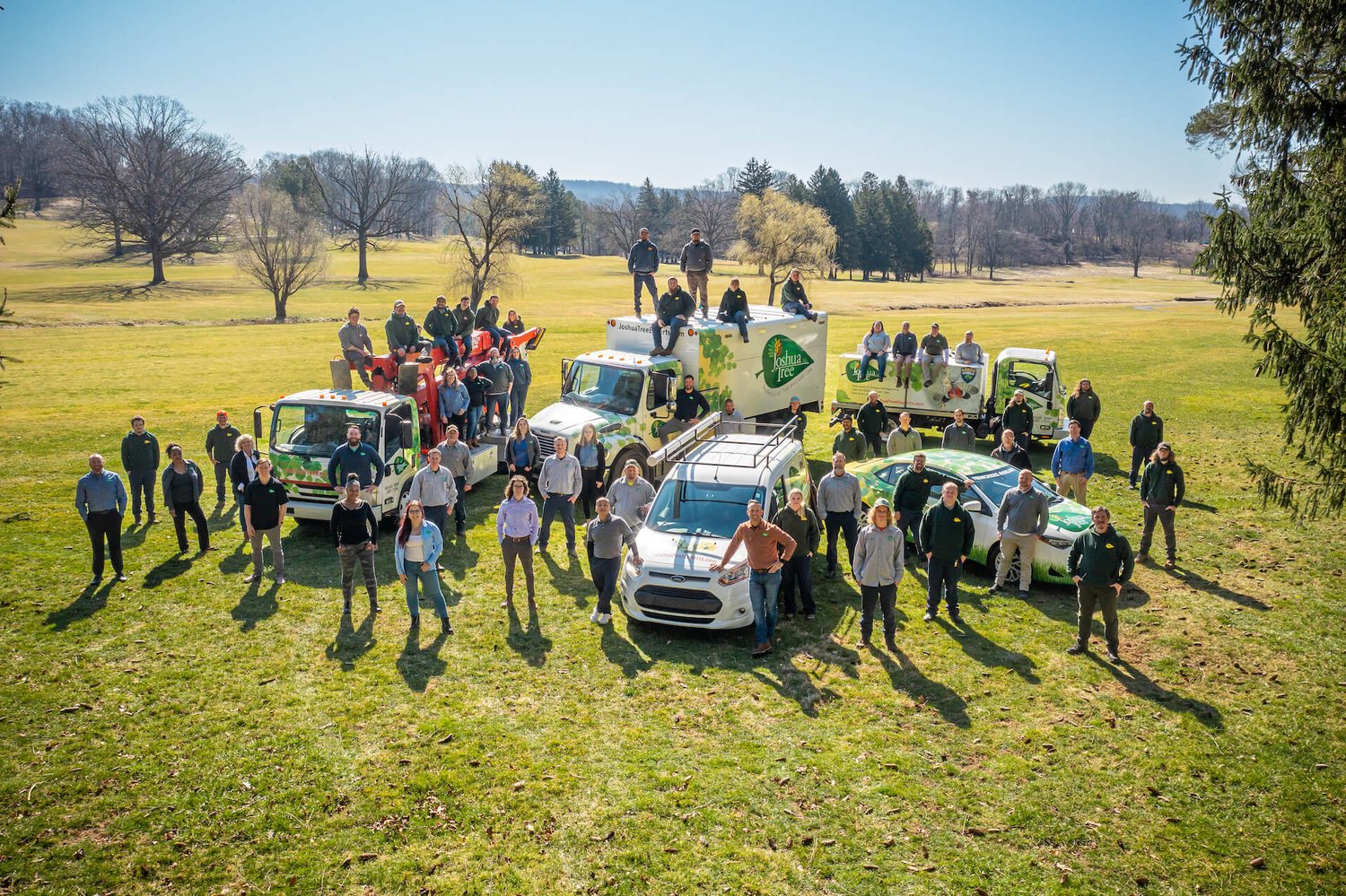 Differences in Service Areas
While there are some commonalities between these two companies, one of the big differences is in the scope of the service area. Green Giant services such a large portion of the state, even though we believe they have a single location in Fleetwood.

Joshua Tree is located in and services the Lehigh Valley (areas around Allentown, Bethlehem, and Easton, PA).
Comparing Online Reviews
One of the ways that you can compare one company to another is to look at their online reviews. Third-party sites, such as Google Reviews, provide an opportunity for current (and past) customers to rank a company for the service they provide.

These rankings are on a 5-star scale with 5 stars being the highest.

Of course, the more reviewers that a company has, the more difficult it becomes for them to maintain a high rating. For that reason, we advise that you look for companies with both a lot of reviewers as well as a high rating (ideally, at least 4.5-stars or higher). You want to know that the company has lots of happy customers.

Let's look at how Green Giant Home and Commercial compares to Joshua Tree on Google Reviews.
Green Giant Home and Commercial Google Review
4.6-stars based on 30 reviews
Joshua Tree Google Review
5.0-stars based on 268 reviews
Making Your Wise Choice for Results You are Proud Of
At the end of the day, choosing the best lawn, tree, and pest control service in Allentown, Bethlehem, or Easton, PA is important if you're going to get the best results. Today, with access to so much more information, you have the opportunity to make a very calculated decision based on a variety of important factors that you can research.

It's worth doing that research ahead of time so that you can do your best to eliminate surprises.
After all, surprises may mean finding pests lurking in and around your home after you've already paid to get rid of them. It could also mean your lawn gets destroyed by a preventable problem like lawn grubs or a lawn disease. Or, it could mean that you end up with trees and shrubs that are performing poorly because they've been ravaged by disease, pests, or preventable health problems.

But by choosing wisely you'll ensure that you receive the services that you expect and avoid some of the horror stories you might be fretting about. If you're going to invest in professional services, we believe you deserve the best results.

If you'd like to find out more about how Joshua Tree might be your best choice for lawn care, tree care, and pest control in Allentown, Bethlehem, or Easton, PA lawn, then contact us for a free consultation or feel free to give us a call at 610-365-2200.