If you're looking for lawn care services in Lehigh Valley, PA, you might be feeling a bit overwhelmed by the sheer number of choices out there. You might even be thinking that it shouldn't be this hard to get an amazing lawn. You just want to be able to pick a service and know that you're going to get great results.
While we're not saying it has to be a ton of work, it does make sense to put in some research on the front end in order to know that you've made a good choice with the company you've chosen. Because we don't want you to feel overwhelmed by all of the different information and options out there, we've gotten the research process by comparing various lawn care services in Lehigh Valley, PA.

In this article, we'll be comparing Grasshopper Lawns to Joshua Tree.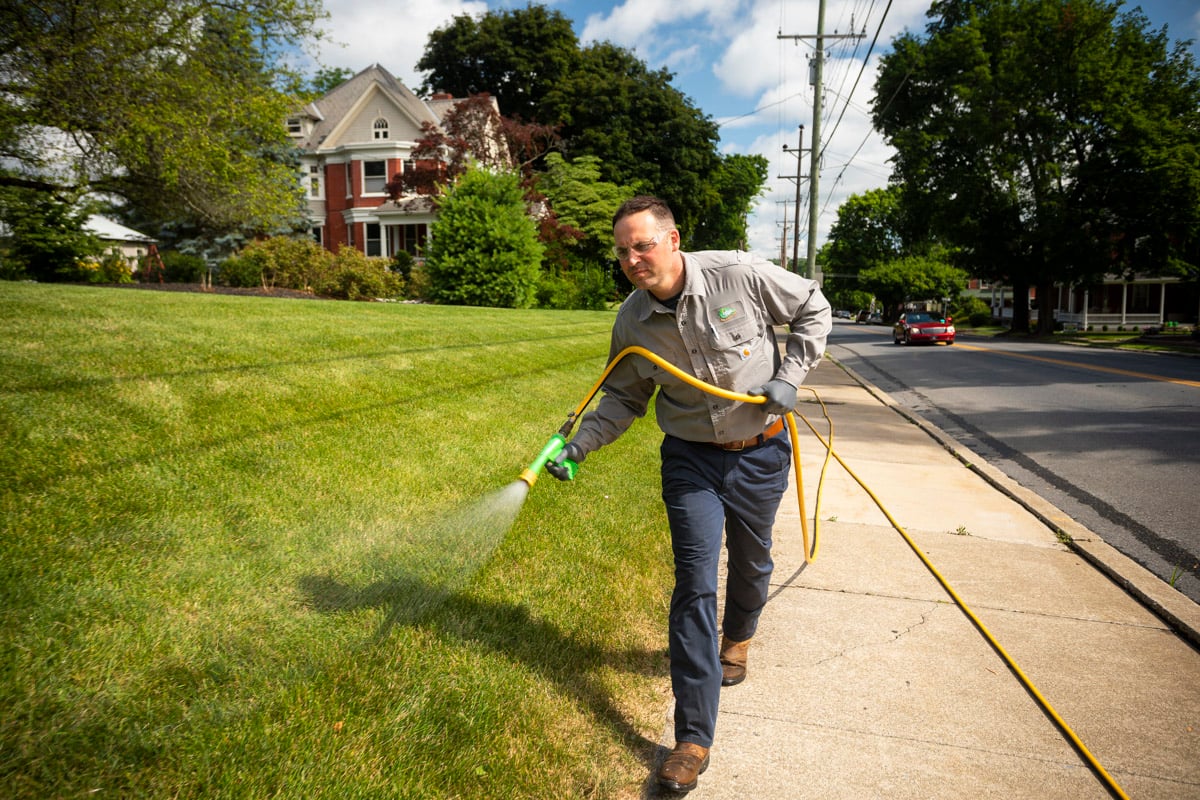 Grasshopper Lawns vs. Joshua Tree: What to Know
The best place to start your research process on lawn care services in Lehigh Valley, PA is to take a look at companies' websites. From a company's website, you can gather information such as where they're located, what services they offer, and how they group those services.

Let's look at this information for both Grasshopper Lawns and Joshua Tree.

Grasshopper Lawns appears to be based in Larksville, PA but has a service area that includes Wilkes-Barre, Scranton, Allentown, Berwick, and Hazleton, PA.

Their services include lawn care, aeration and overseeding, pest control, and tree and shrub care. They also have a Christmas Decor franchise.

In terms of the programs offered, their website says that Grasshopper Lawns offers "several programs that will enhance the health and beauty of your surroundings." They say that their most popular program is their "Lawn Care Program," which is a "weed and feed" style program with 7 rounds of applications.

At Joshua Tree, we have three lawn care programs to choose from, based upon your specific needs. This includes an organic, bio-stimulant granular fertilizer, pre-emergent crabgrass control, a custom-tailored weed control program, free service calls, free follow-up evaluations, lime applications for pH balance, grub control, double pass core aeration, and overseeding.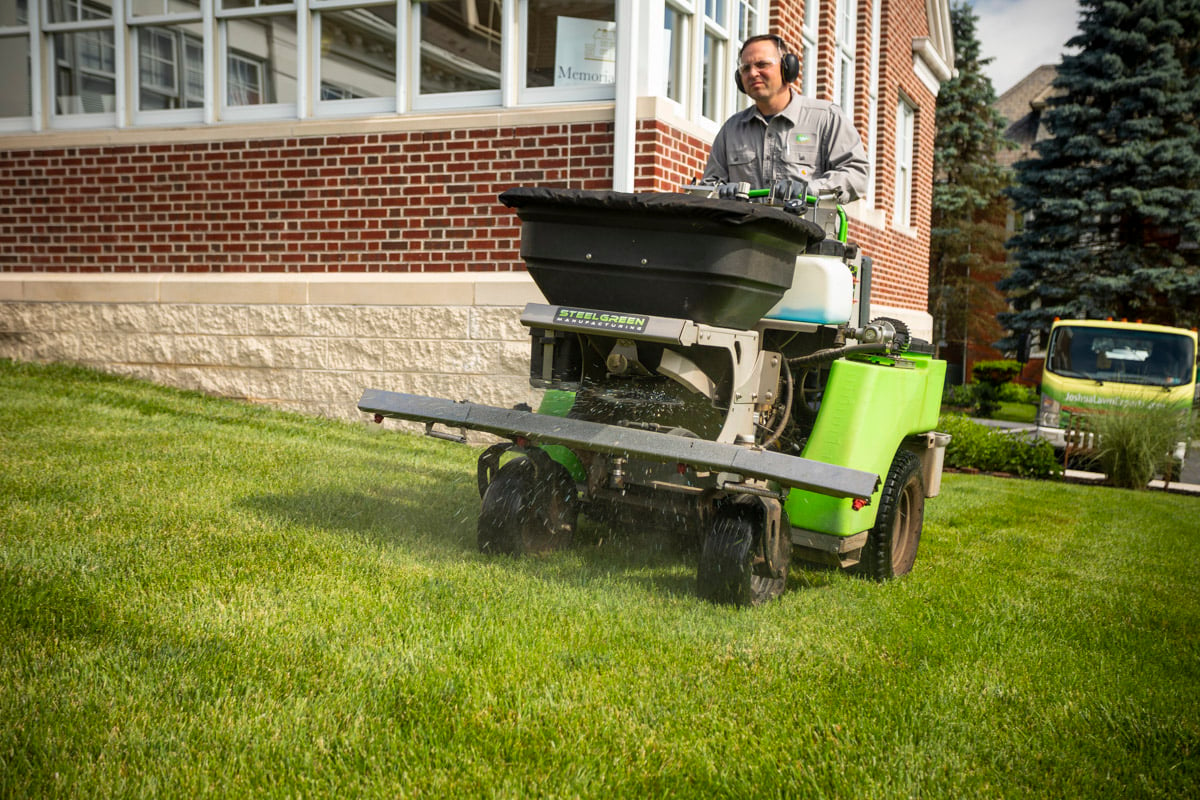 We also offer extensive tree services including tree removal or pruning, vegetation management services, and pest control. Whereas Grasshopper Lawns says that they offer flea and tick control, perimeter pest control, and deer control, Joshua Tree goes a bit further.

In terms of plant health care and pest control, we also offer:
Comparing Company Information
As you compare any two companies, it's also helpful to look at their "About Us" page to find out the company's history and learn more about them. It's also helpful when a company offers additional resources.

For instance, we like that Grasshopper has a "Gallery" with some real-life photos of their work. We love using authentic photos and videos throughout our website so you can see the real people that make up our team as well as our actual clients.

We also go a step further and offer a blog, which we've packed with helpful content. We are not only committed to keeping up with the latest information, but we also want to make sure that our clients are well-informed.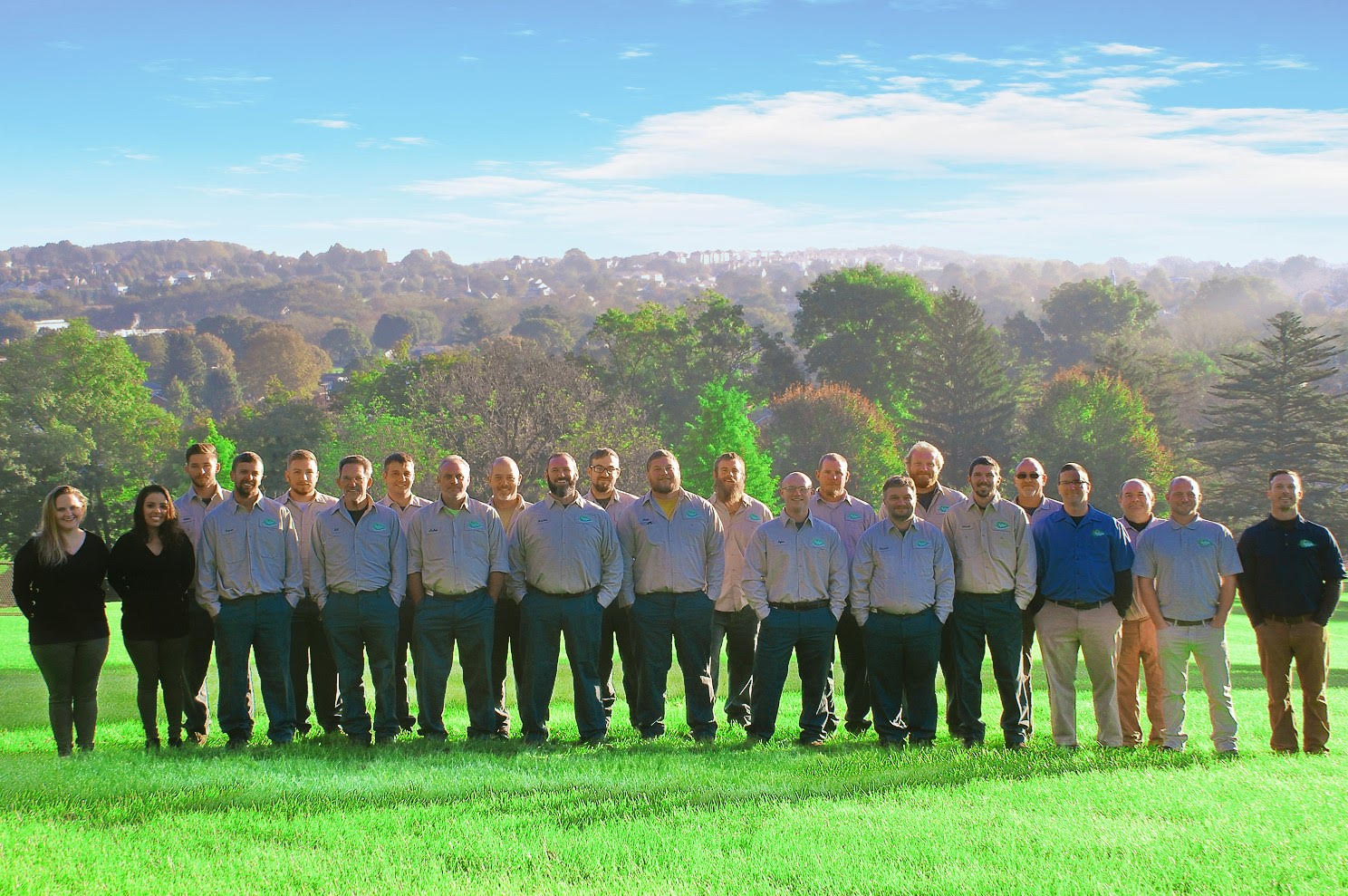 Utilizing Social Proof to Research Your Options
Looking at companies' websites should be your first stop. But "social proof" is another comparison methodology that you can use to look deeper at your choices. This includes referrals and testimonials that these companies might post on their website.

But you should also go a step further and look at third-party reviewed sites to give you more of an unbiased sense of what customers think of a company's service and results.

When you look at these third-party sites, it helps to know that the rating as well as the number of reviewers should be considered. A company may have a higher rating simply because it was only reviewed by a handful of clients. The more reviewers a company has, the more difficult it becomes to maintain that high rating.

Let's look at how Grasshopper Lawns and Joshua Tree stack up on Google Reviews.
Making Your Informed Lawn Care Choice
While we understand it can be a fair amount of work, we commend you for putting in the time and effort to research lawn care services in Lehigh Valley, PA, and make an informed decision about what company is right for you. The research that you're doing now will pay off with the results and experience that you were seeking.

While making a choice like this can feel like a big decision, we don't want you to be stressed about it. It's the very reason why we write articles like this one—so that you can have a better understanding of what factors matter most, and then weigh your options carefully.

Of course, we're also here to guide you through the process. You can ask us any questions and count on us for honest information. At the end of the day, even if you don't choose Joshua Tree, we truly do want you to be happy with your lawn care.

If you've taken the time to perform the research and ask the questions, then by the time you get around to making a choice, you'll feel confident it's the right one. By choosing wisely, you'll not only get the lawn care results that you desire, but you'll also have access to a variety of other expert services that your property might need.

If you're considering hiring a professional for your Allentown, Bethlehem, or Easton, PA lawn care needs, and have more questions, we're here for you! Get in touch with us to get some free expert advice and learn more about our lawn care program options.