The presence of fleas and ticks in your yard is more than just a nuisance—it's a legitimate threat. Nobody wants to think about danger lurking in their own backyard but when it comes to pests that carry dangerous diseases, the threat is real. Unfortunately, the Lehigh Valley is known to be a prime location for these pests to live and breed.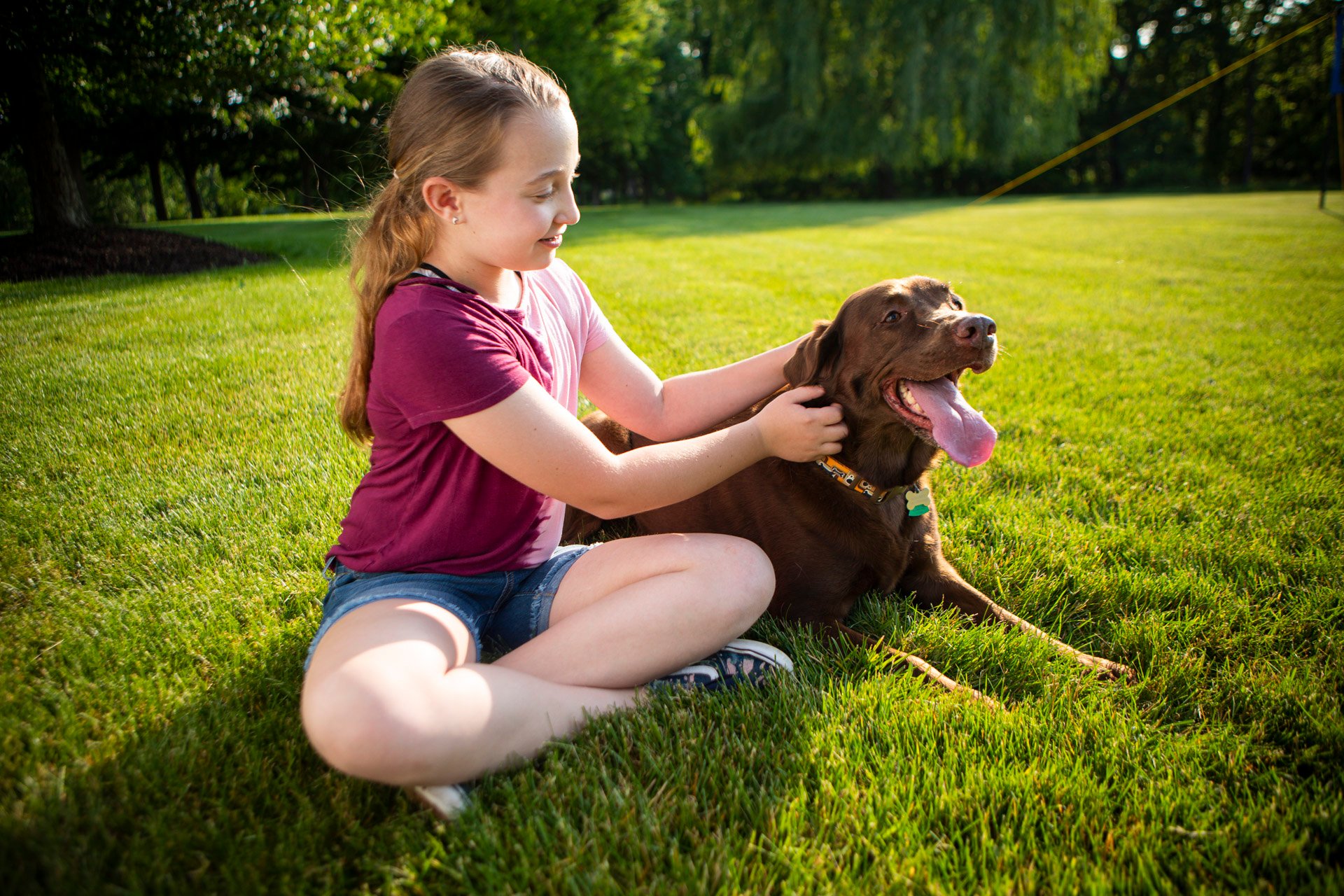 While that thought might have your skin crawling, there are solutions. Yard flea and tick control can help keep these nasty pests at bay. Of course, not all control options are created equal and making a wise choice in how you address these pests can impact the effectiveness.
Let's look at some key points that you should know about yard flea and tick control.
1. Where You Live Should Alter the Approach
When it comes to flea and tick control, a customized approach to your specific property can make a difference. If a property is mostly lawn without wooded areas, then a granular application of flea and tick control product within the grass areas will be effective.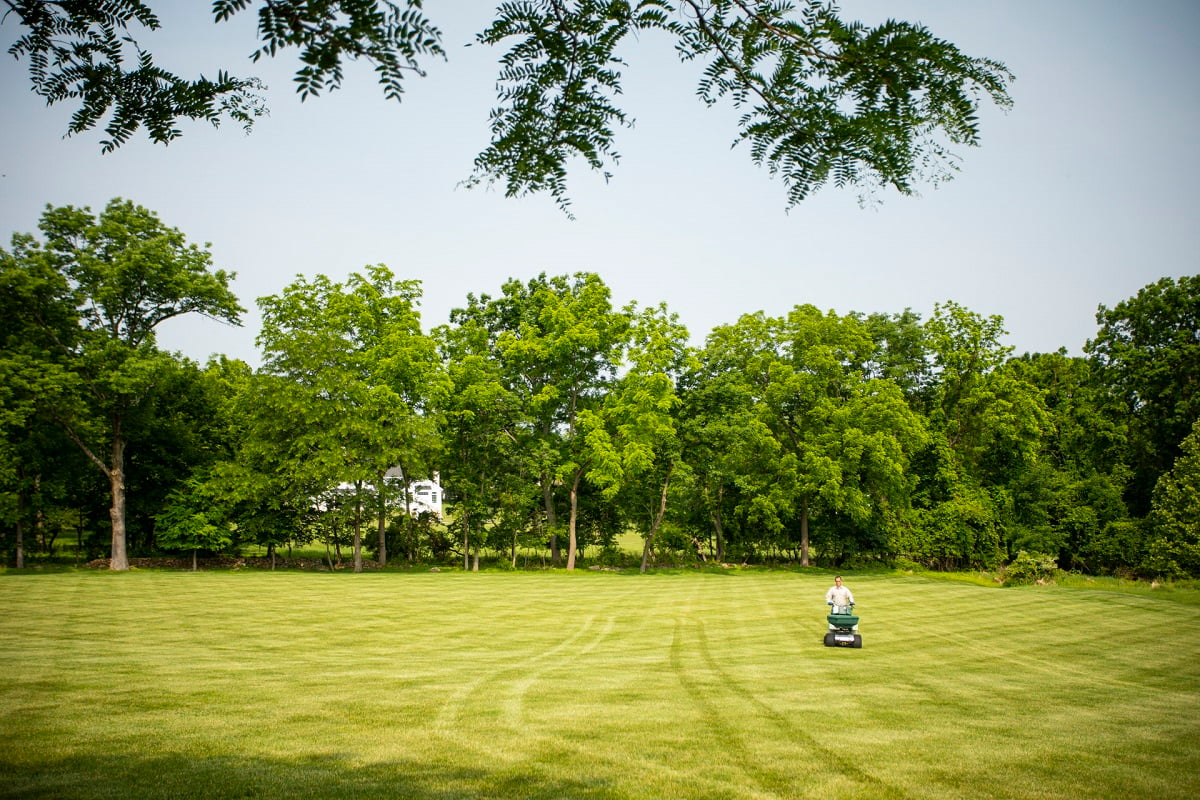 However, if you have a wooded lot, as some Lehigh Valley homeowners do, then you need a different approach.
Typically, with wooded properties, technicians should physically enter the woods around your property (as far as 20 to 30 yards) and start spraying there. It's important to target areas of heavy debris and rocks where rodents live. Rodents, such as mice, are often giving a free ride to ticks onto your property.
After spraying in the woods, the technician should work their way back into the lawn, spraying there, too (approximately 10 yards back from the woods, creating an extra barrier).
2. Professional Flea and Tick Spray for the Yard is Superior to DIY Control
Considering the fact that tick and flea spray for the yard is sold at hardware and big box stores, many people assume they can just do it themselves.
But there are several reasons why having a professional perform an application is ultimately going to be a more effective solution.
Let's look at some of those reasons.
Application Method
Professionals are trained to know where and how to apply product and this can make a big difference in the overall success of a treatment. They're going to know exactly where to treat in order to have the best possible results.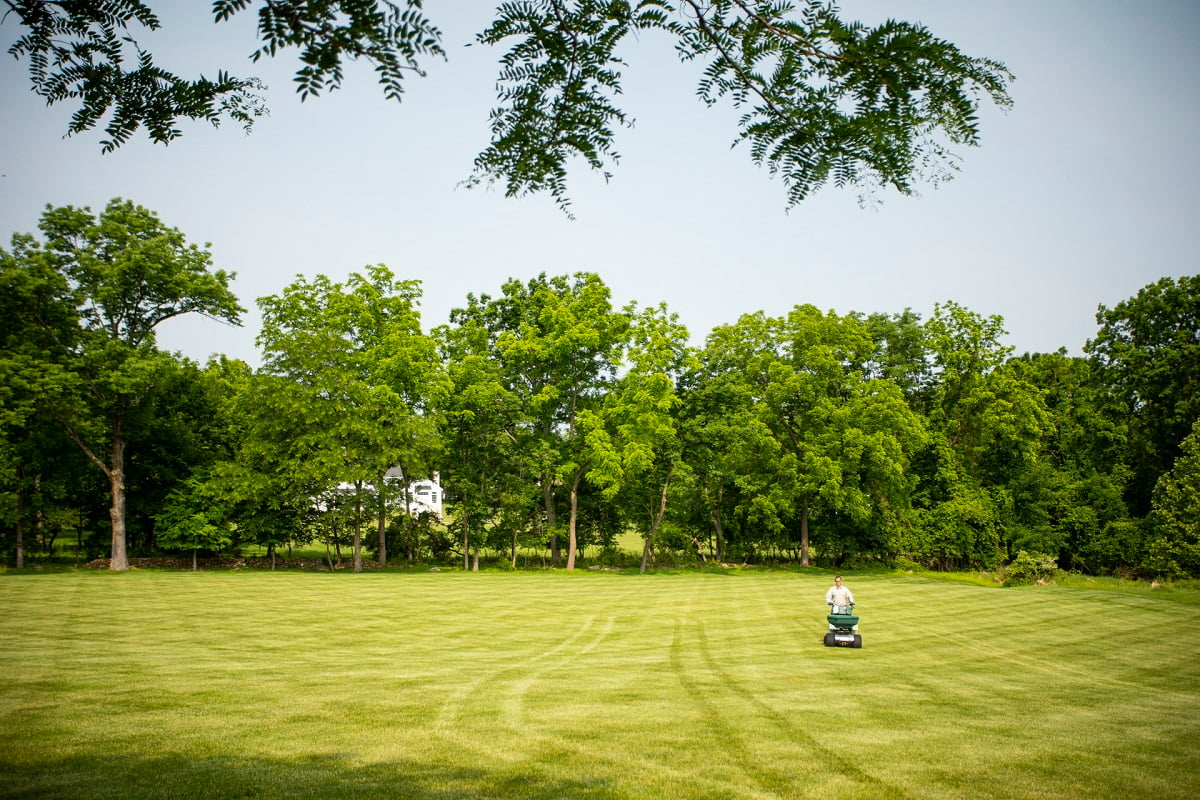 In addition, when it comes to spraying, a professional is going to have superior equipment that will apply product much more effectively than a store-bought backpack sprayer or spreader that you might have picked up yourself.
Product Effectiveness
There is also a big difference in the products being used by a professional versus what you can buy at the store. The effectiveness of store-bought products can vary greatly.
There are some that work OK while others really don't work at all. While you can research products and read online reviews, sometimes you don't really know how well a product works until you try it. At that point, you've already paid for it and won't be getting your money back if it doesn't work as you hoped.
On the flip side, you can feel confident that nothing is going to be as good as a professional-grade flea and tick control product that is being applied by a professional.
Safety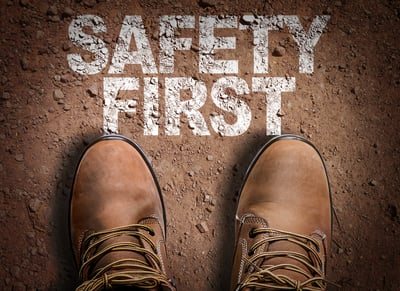 It's also worth mentioning the risk factor of having to handle chemicals yourself. While our products are safe, that's when they are applied properly. Professionals are trained to handle these materials responsibly but the average homeowner may make mixing and application mistakes that could put themselves or others at harm.
On top of that, you also have to think about storage. If you decide to take a DIY approach and you have leftover materials, you now need to figure out how to dispose of it properly or store it safely. If you have children or pets, you may not want to be storing products on or around your property.
If you live on a wooded lot, there is also a risk that you may be taking on by entering the woods to perform the spraying. By entering these pests' prime habitat, you put yourself at risk of getting bit during the application process.
3. It's Not as Expensive as You Think
The number one reason why homeowners even consider attempting a DIY approach to flea and tick control is the fact that a professional program is perceived as being expensive.
It may not seem like it makes sense to invest in something that you could possibly do yourself. However, when they start factoring in all of the reasons why it may not be as effective, then paying a little bit more for professional treatment starts to seem worth it.
On top of that, most people find that a professional flea and tick control program is not as much as they thought it would be, particularly for the value they receive out of it (including invaluable peace of mind).
At Joshua Tree, the average starting price for our Flea and Tick Control program is $180 a year.
4. Treatments Should Cover the Entire Flea and Tick Season
For most properties, 3 treatments will suffice. That would include one in spring, summer, and fall, to fully cover the flea and tick season. However, some properties in our region, particularly those in wooded areas, are dealing with major infestations and we might perform extra visits as a result.
We can create a custom plan, dependent upon your specific situation.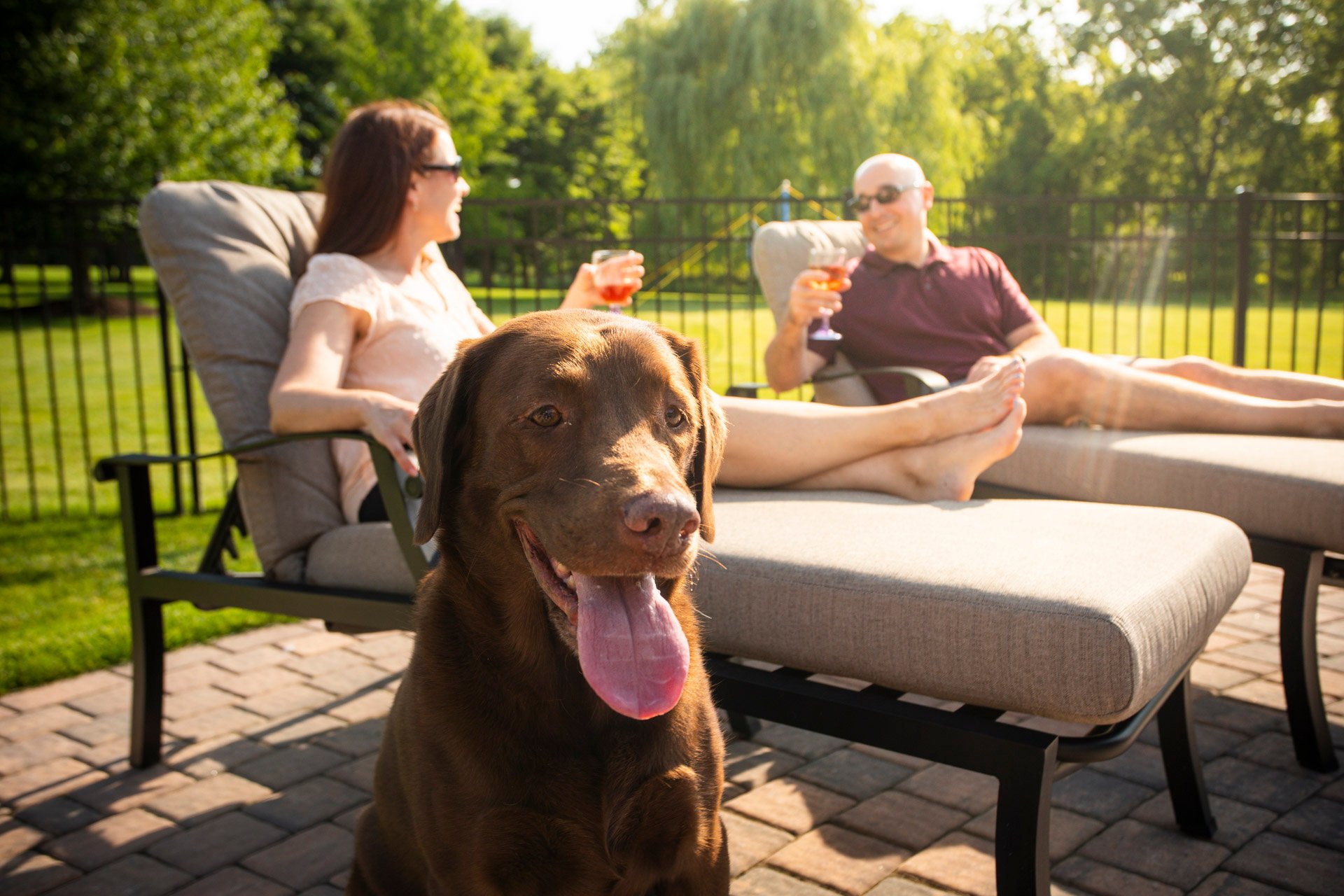 A lot of times, it really does come down to your specific needs. Unfortunately, we have clients who have already gotten Lyme Disease and are worried about protecting the rest of their family. Because of that, they generally prefer a package that has extra treatments.
The bottom line? We can arrange whatever works best for you.
5. You Should Still Take Additional Steps for Protection
At Joshua Tree, we care about our clients and their safety. That's why we always advise that you still take steps toward protecting yourself and your family from these dangerous pests—beyond just spraying the yard. When it comes to something as dangerous as disease-carrying pests, the more steps you take to protect yourself and your loved ones, the better.
Here are a few things to consider:
Make sure that you follow your veterinarian's recommendations for flea and tick prevention on your pets. Spraying your yard is never a replacement for those types of products. After all, your pet could even get ticks and/or fleas on their body from another location and bring it home that way.


If you live in an area that is prone to lots of ticks, you should also practice personal safety. The Centers for Disease Control (CDC) recommends wearing long sleeves and pants whenever possible, but particularly if you're spending time in a wooded area, which is pests' preferred habitat.


Even if your property has been sprayed for flea and tick prevention, you should still take the time to check for ticks on your body (or on your children or pets).


You can also make your property less desirable for pests to live in by keeping it neat and tidy. Fleas and ticks prefer long grass where they can hide but if you keep your lawn regularly mowed, you make it less desirable for them to hang around. Similarly, keeping plants neatly trimmed can also help.
Take Back Your Yard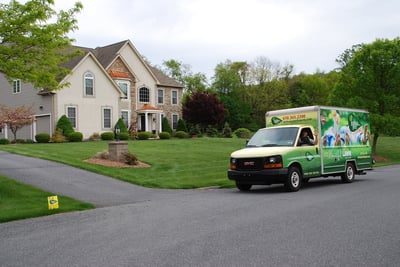 While fleas and ticks may have held you hostage in the past, by making smart choices and taking steps toward protecting your family, you no longer have to let these pests ruin your time outside.
Of course, you want to make sure that everything is performed properly. Having a professional handle this service for you ensures you have done all you can to guard your family and your pets against these worrisome pests.
At Joshua Tree, our Flea and Tick Control program is an add-on service that can become part of your overall lawn care or plant health care program.
Spending time outdoors should not risk the health of your family and pets. By investing in flea and tick control, it no longer has to. You can finally gain that valuable peace of mind that you're looking for.
If you're ready to protect your family from fleas and ticks at your Allentown, Bethlehem, or Easton, PA home, get in touch with us to get some free expert advice and learn more about adding Flea and Tick Control to one of our lawn care programs or plant health care programs.
Image sources: deer tick