Ticks in the yard are a serious concern in Lehigh Valley and the Buxmont area. We happen to live in an area that makes for a prime breeding ground for these unwanted pests. Given the fact that ticks can carry and transmit dangerous diseases like Lyme Disease and Rocky Mountain Spotted Fever, they can be a legitimate threat and need to be addressed.
For that reason, you might be wondering about tick control. What's going to be most effective and will help keep you and your family (including your beloved four-legged members) safe?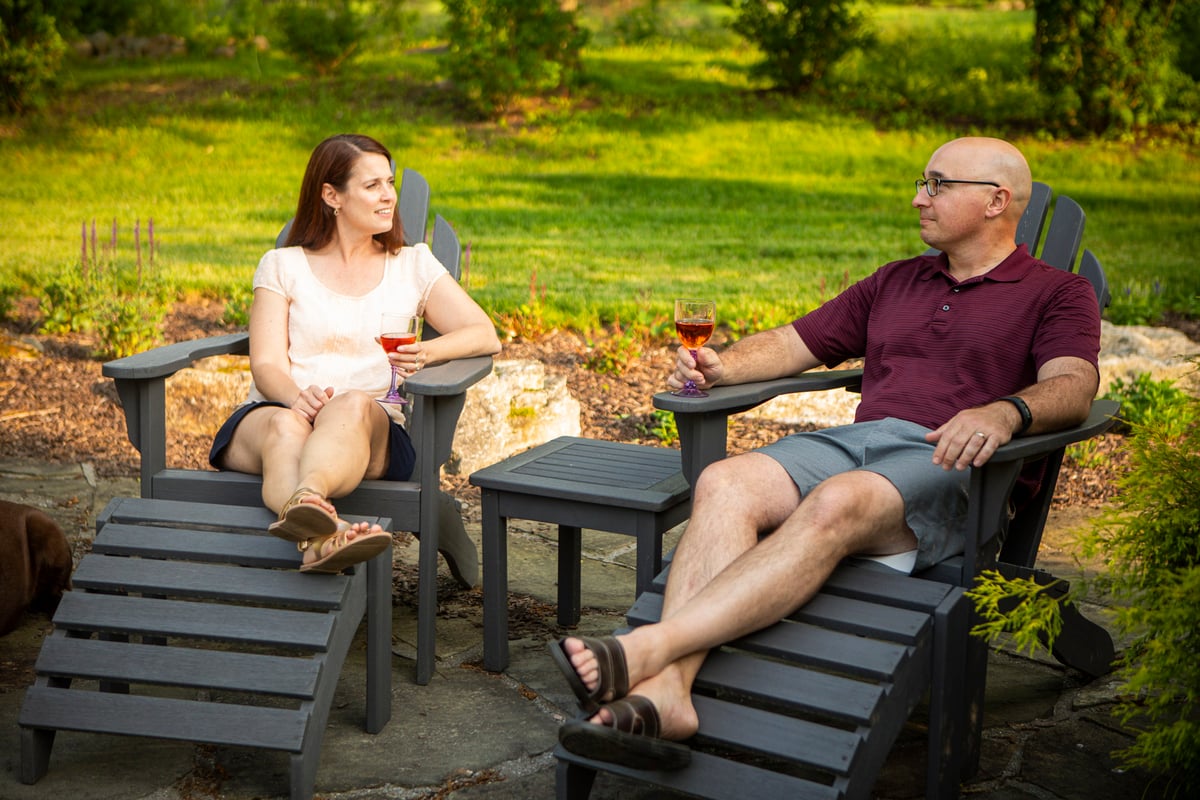 Fortunately, there are solutions. But first, understanding more about these dangerous pests can help you best control them.
Where are Ticks in my Yard?
Although a lot of people assume that ticks are only found in the woods, they can actually live and breed in many other habitats. Here are some areas that you might be most likely to find ticks on your Pennsylvania property.
Tall brush and grass
Around woodpiles or stone walls (where mice and other small mammals live)
Under leaves and plants
In landscaped areas that have lots of shrubs or groundcover
In areas where woods or fields back up to your lawn
Basically, ticks like to hide. That's why you'll be less likely to find ticks in wide-open areas. For instance, if you keep your grass regularly mowed, that's going to naturally make ticks less likely to hang out in your lawn.
Backyard Tick Control for Dogs and Cats
If you have pets, then you might be particularly concerned about the possible presence of ticks around your property. The last thing that you want is for your pet to get bit—or for them to bring these pests into the house where they can pose a threat to other family members or pets.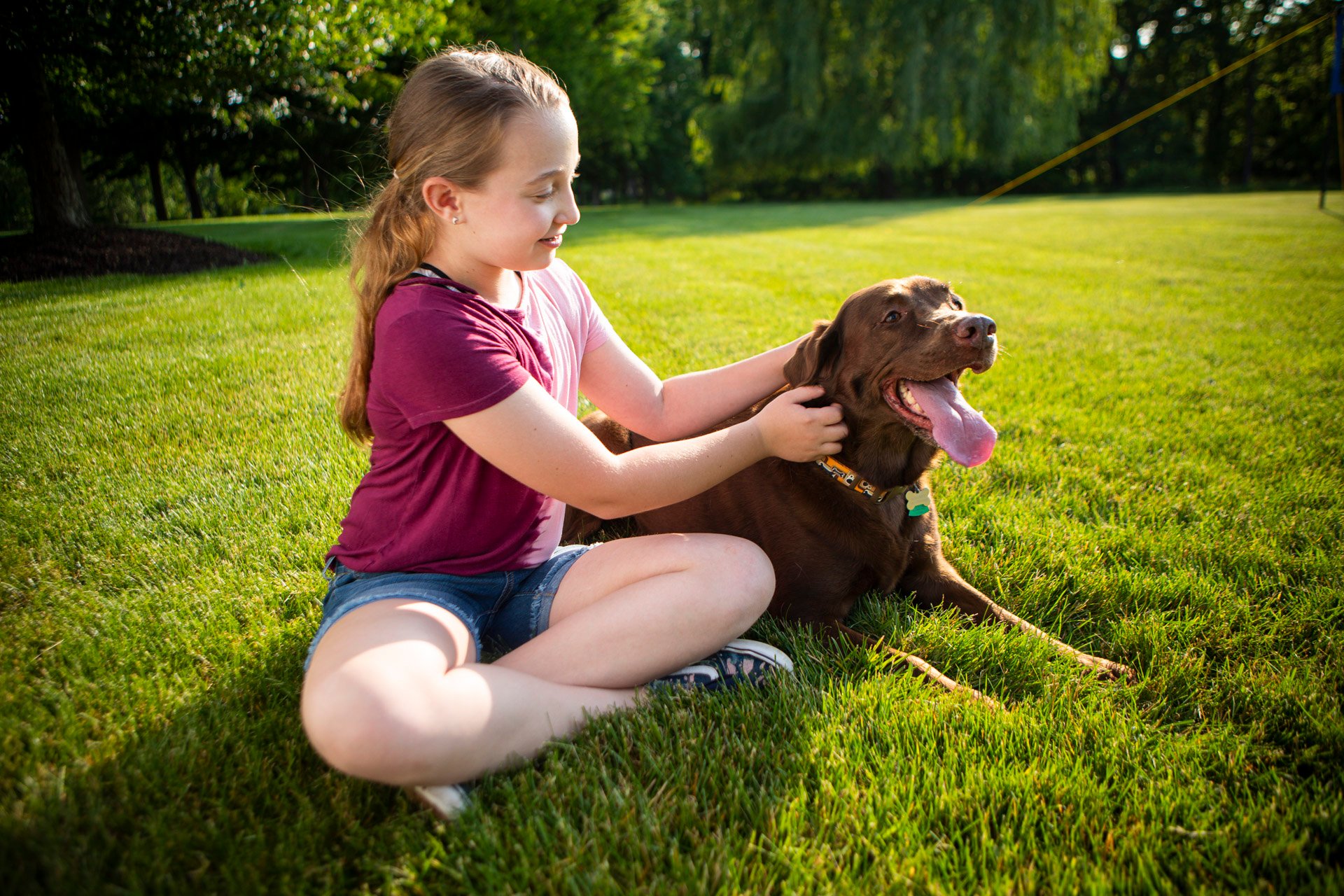 That's why it's so important to practice backyard tick control for dogs and cats. We're going to cover how tick spray for the yard can be a very effective way to practice general tick control. However, we want to make the point that it should not be your only method of preventing these pests.
When it comes to dogs and cats, we always recommend that people follow whatever protocol their veterinarian is recommending. Whether it's an oral product, a product applied to your pet's fur, or a tick-repellent collar, we always defer to the expertise of professional veterinarians to make these recommendations and ensure your furry family members are fully protected. After all, even if you do apply tick spray to the yard, your pet could get a tick from somewhere else (like a walk on a trail). So, it should not be your only approach to tick control.
Tick Prevention Tips
Again, we also advise that people still take precautions whenever it comes to preventing tick bites. While tick spray for the yard can be highly effective, there are other steps that you can take to protect yourself and your family.
Here are some additional preventative measures you can take.
Maintain a regularly mowed lawn since ticks do prefer tall and grassy areas.
Keep your property clear of debris that could attract rodents and pests who like to hide out.
If you do have groundcover or other areas on your property where ticks may be hiding, wear protective clothing like long sleeves and pants when in these areas. Also, make sure that these areas are specifically targeted by a tick control company.
Regularly check yourself and your family for ticks during prime tick season (late spring to fall) and especially if you were in an area where ticks might be present (such as a walking trail).
How to Get Rid of Ticks in the Yard
When it comes to getting rid of ticks, all of the tips we've mentioned above are going to help. But one of the best things that you can do is to utilize a professional tick spray for the yard. An effective, professional-grade product will help stop these pests in their tracks before they have a chance to bite you or your family.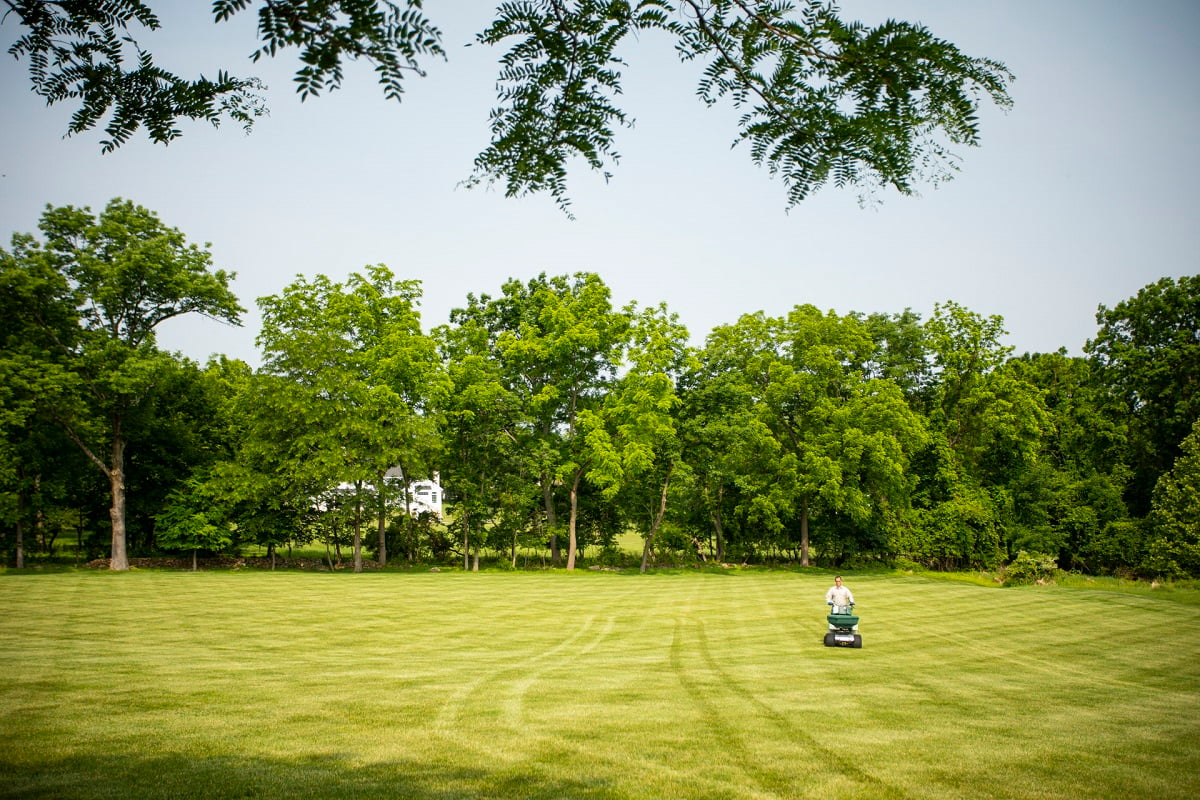 Of course, that's assuming that these products are applied properly. It's important that you choose a pest control company that is going to perform a thorough evaluation of your property and devise a customized treatment solution that takes into account the specific areas where your property may be harboring ticks.
If a property is mostly lawn, without wooded areas, then a granular application is going to be most effective.
But many of the Lehigh Valley and Buxmont area properties are wooded. Typically, with wooded properties, technicians should physically enter the woods around your property (as far as 20 to 30 yards) and start spraying there. It's important to target areas of heavy debris and rocks where rodents live. Rodents, such as mice, are often giving a free ride to ticks onto your property.
After spraying in the woods, the technician should work their way back into the lawn, spraying there, too (approximately 10 yards back from the woods, creating an extra barrier).
DIY Tick Control Can be Risky
Of course, you might be wondering why you can't just perform this service yourself. After all, many stores do sell tick control products. But a DIY tick control approach is simply never going to be as effective as hiring a professional for several key reasons.
Application Method
Professionals are trained to know where and how to apply the tick control product and this can make a big difference in the overall success of a treatment plan. They're going to know exactly where to treat in order to have the best possible results.
In addition, when it comes to spraying, a professional is going to have superior equipment that will apply product much more effectively than a store-bought backpack sprayer or spreader that you might have picked up yourself.
Product Effectiveness
There is also a big difference in the tick control products being used by a professional versus what you can buy at the store. The effectiveness of store-bought products can vary greatly.
There are some that work OK while others really don't work at all. While you can research products and read online reviews, sometimes you don't really know how well a product works until you try it. At that point, you've already paid for it and won't be getting your money back if it doesn't work as you hoped.
On the flip side, you can feel confident that nothing is going to be as good as a professional-grade tick control product that is being applied by a professional.
Safety
It's also worth mentioning the risk factor of having to handle chemicals yourself. While our products are safe, that's when they are applied properly. Professionals are trained to handle these materials responsibly but the average homeowner may make mixing and application mistakes that could put themselves or others at harm.
The Best Tick Control Approach in Allentown, Lansdale, and Collegeville, PA
When it comes to safety, there really is no room for compromises or approaches that are "OK." You want to know with certainty that you and your family are as protected as possible.
Ultimately, this will come down to making a wise choice in professional tick control. You want to choose a company that you know will perform everything properly. That means a pro that takes this threat seriously and creates a customized plan of attack.
After all, you deserve to be able to enjoy the outdoors to the fullest without having to constantly worry. By investing in tick control, you can definitely gain that peace of mind that you're seeking.
If you're ready to protect your family from fleas and ticks at your Allentown, Bethlehem, or Easton, PA home, get in touch with us to get some free expert advice and learn more about adding Tick Control to one of our lawn care programs or plant health care programs.
Image source: tick