When the cold weather is settling in, you might be wondering how to protect trees and shrubs in winter. Your trees and shrubs are a valuable part of your landscape and you don't want them to be damaged by harsh winter weather conditions in Pennsylvania.

After all, we not only get snow but also sleet, hail, ice, and wind.

Snow that is left sitting on shrubs can make them misshapen and unsightly. And heavy snow or ice on trees can cause limbs to break or also affect the overall aesthetic shape and appearance of the tree.

That's why we're talking about some tips to protect trees and shrubs from winter damage.
How to Protect Trees and Shrubs in Winter
Here is some of our best advice on protecting trees and shrubs in winter.
#1: Be Cautious with De-Icing Products and the Snow Plow
Some of the damage that can occur to trees and shrubs in the winter is from your snow and ice removal efforts. While you obviously need to clear your pathways and driveway, you definitely want to exercise some caution around your landscape.

Those same products you use to protect you and your family from slipping and falling can be detrimental to your lawns, plants, and trees. When you're shopping for de-icing products, look specifically for products that are plant- and pet-friendly. Then, use only as directed.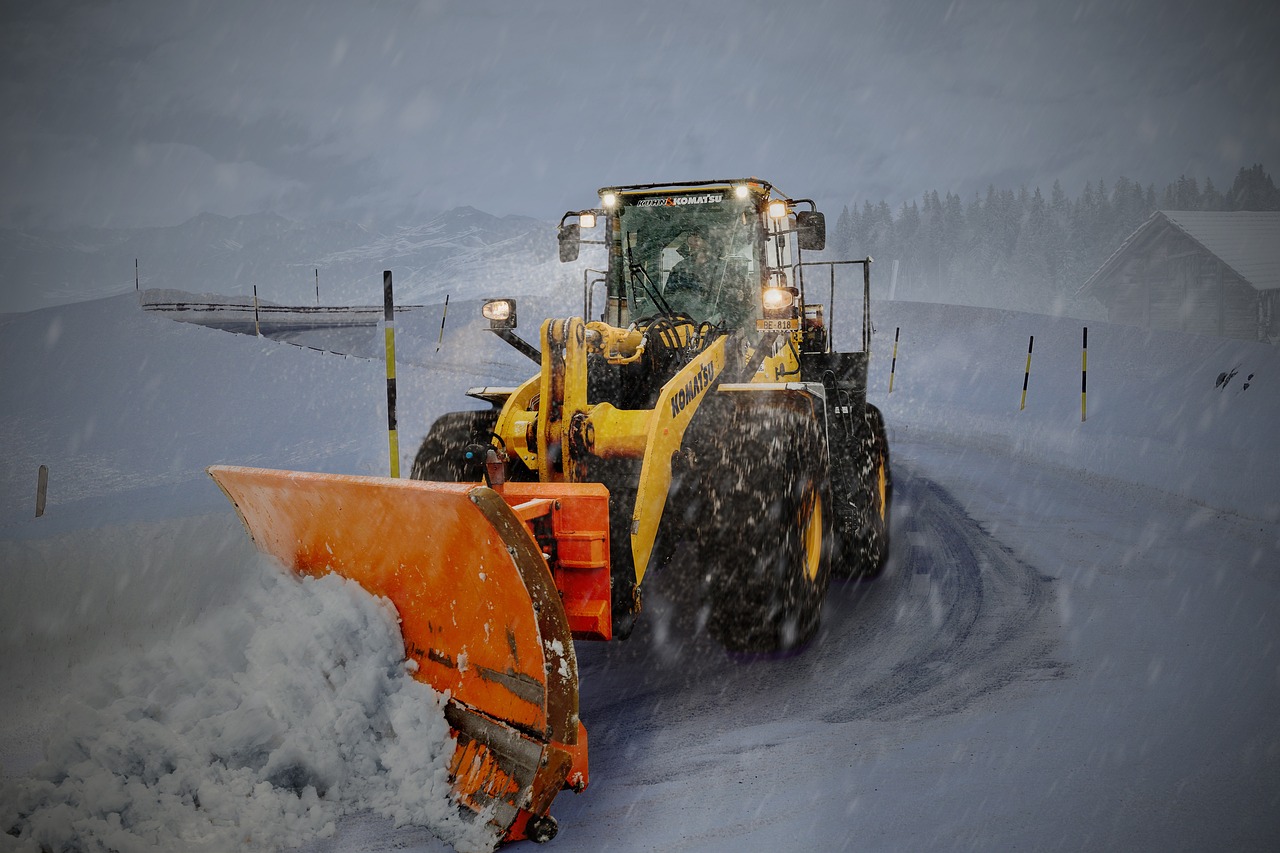 Safer products can be a little more expensive than traditional salt- and chemical-laden versions, but the extra amount you spend is nothing compared to the expense of replacing established lawns, trees, and shrubs, not to mention the cost of a hefty vet bill.

Similarly, the snow plow can also end up damaging plants if you have them near your driveway or even the road. Protecting trees and shrubs in winter from snow plow damage is all about planning ahead and marking areas that need to be protected.

If you have had the snow plow repeatedly bury plants in the past, you might even need to rethink whether they should be transplanted somewhere else in the spring.
#2: Plan Ahead for Snow and Ice with Proper Structural Pruning
Protecting trees and shrubs in winter from snow and ice damage can be achieved with pruning. Trees, in particular, can be pruned so that any defects or weak branches are removed allowing your trees to have better chances of withstanding a snow or ice storm (and the high winds that often come with this).

If you've continued to maintain your trees with structural pruning, then you'll be able to improve your chances that your trees will be able to withstand the added weight that can come from snow and/or ice, both of which are common here in Pennsylvania.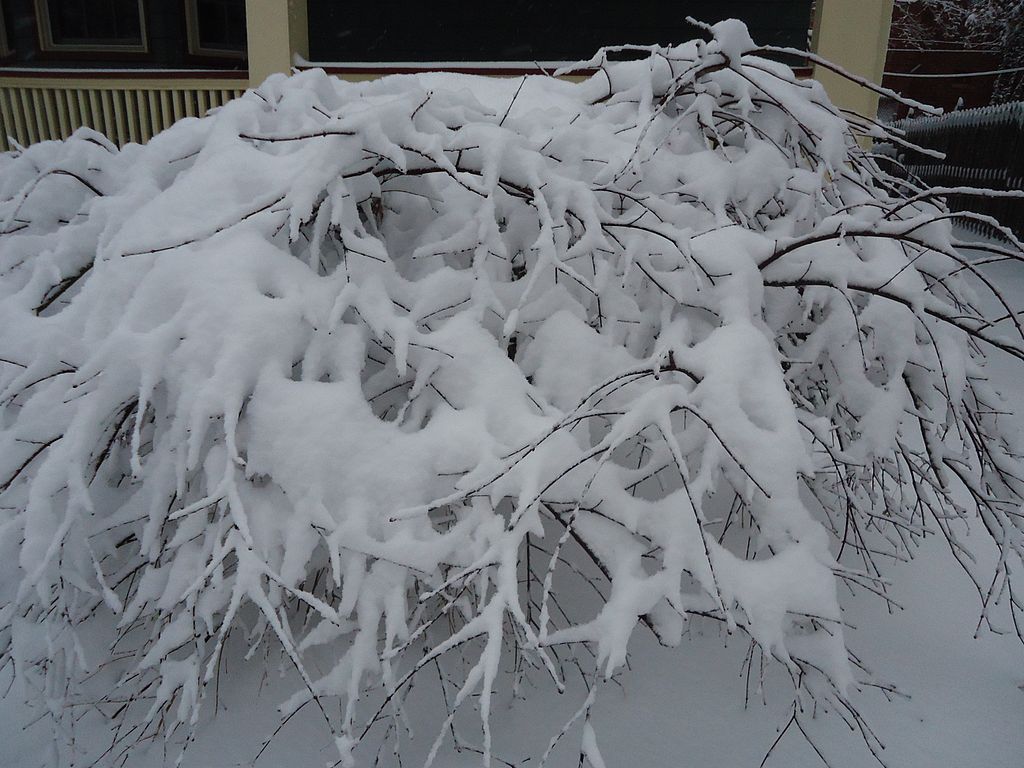 That being said, if you did not plan ahead and your trees or shrubs are already covered in snow or ice, then you'll want to exercise caution.

We advise knocking snow off of your shrubs before it piles up too much. You can go out and give the shrub a light shake every so often to remove snow.

Keep in mind, we would NEVER advise you to stand on a ladder or put yourself at risk to remove snow. That means there's not going to be much you can do about your tall trees.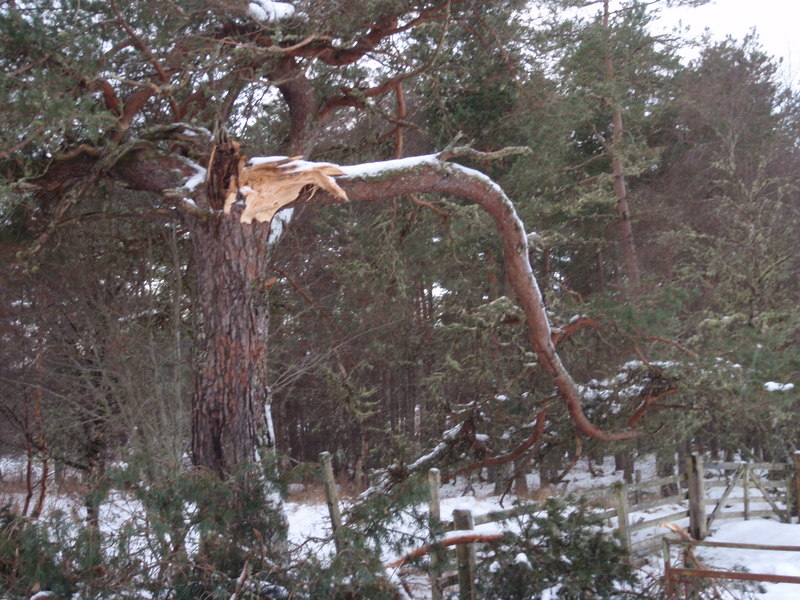 Ice is a different story. Do not shake your trees or shrubs or try to knock the ice off as you can actually do more harm than good with this approach. We find that people end up breaking branches when they do this. In many cases, the ice is going to just melt off when things warm up. But you can go around and look for damage following a heavy ice storm.

If you notice any hanging branches that are posing a threat, call a tree care professional.
#3: Protect Trees and Shrubs from Winter Damage with an Anti-Desiccant Spray
Some trees are more vulnerable to cold conditions than others. Evergreen trees and shrubs are prime examples. When the ground freezes, roots can no longer take up any water so the plants begin to use the water stored in their leaves.

This can lead to severe dehydration – regardless of how much snow and rain has fallen.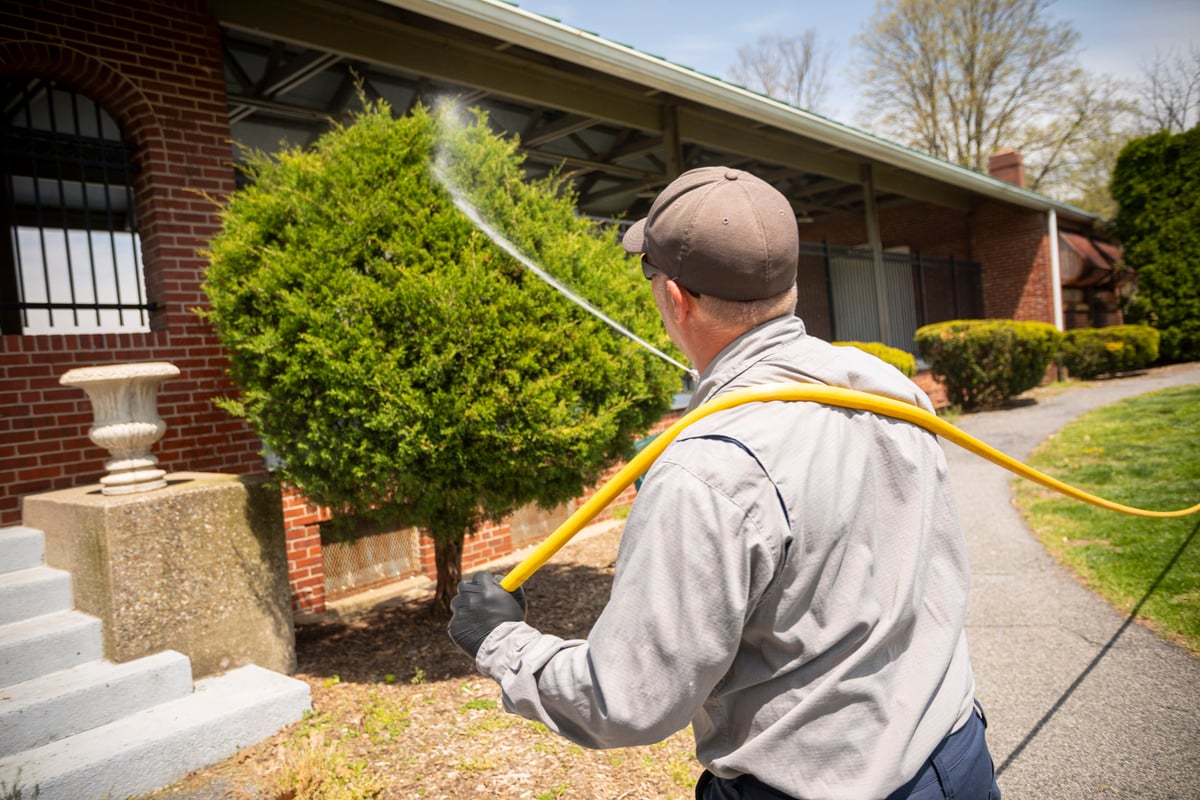 An anti-desiccant spray is applied on a warmer winter day, and provides a protective coating that keeps the leaves from losing too much water through evaporation. This helps to save every last drop for the plant.

Over the course of the winter, the spray will wash off and your tree will be thankful. A Certified Arborist can let you know which trees and shrubs will benefit from anti-desiccant sprays and which ones could be damaged by them.
If You Have More Questions on How to Protect Trees and Shrubs from Winter Damage, We're Here to Help
We know that your trees and shrubs are important to you and we want you to continue to enjoy them for many years to come. That's why, if you have more questions about keeping your trees and shrubs safe and healthy in the winter, we're always here to help.

One thing that we didn't talk about in this article is newly planted trees and shrubs. The fall is actually a great time for planting, so some people have brand-new trees and shrubs on their property as they head into the winter season. If this is the case, you may want to consider wrapping shrubs or the bark of certain newly planted trees ahead of severe winter weather. The nursery that supplied your trees might have specific advice for the species you chose.

Also, if you are reading this article and have already experienced some winter damage, know that we are here to help.
Sometimes, repairing storm damage to trees can be addressed simply by removing the damaged limb (or limbs). This would mean cutting back to the next lateral or to the trunk of the tree if necessary. Pruning any small, broken branches is also important. Disease and pests can begin to infest a tree that has open "wounds." Pruning will help the tree to heal faster.

One word of caution would be to avoid tackling these issues on your own. If you're dealing with a large and potentially damaged tree, you'll want to get an assessment completed by a professional. Sometimes trees are even more seriously damaged than what you can see.
Working with Joshua Tree to Keep Your Pennsylvania Property Safe and Beautiful
When it comes to something as important as both the beauty and the safety of your property, you can accept nothing less than the best.

Whether you already have a tree or shrub that has been damaged by a storm or you're just looking to have your landscape assessed for potential problems down the road, you want to choose a company that truly knows its stuff.

At Joshua Tree, we can help you feel more prepared for protecting trees and shrubs in winter. And, we can also help you address trees and shrubs that have already been damaged. With a professional in your corner, you can feel confident that you're in good hands.

If you'd like to have the trees and shrubs at your Allentown, Bethlehem, or Lansdale, PA area property assessed, contact us for a free consultation. Then you can rest assured knowing that we've got it completely under control.
Image Source: plow, snow covered shrub, damaged tree