While pests obviously belong outside, it doesn't take much for them to make their way in. The tiniest crack or crevice can be used to enter your home and once they're warm and cozy, they may not want to leave.
Knowing that pests are likely lurking in or around your home, you might be looking for pest control services in Bucks and Montgomery Counties. You don't want to have to worry about pests when you should be able to relax and enjoy your home or yard.

Of course, when it comes time to actually choose a pest control company, we know you might be feeling overwhelmed. After all, there are a lot of options.

How do you compare one pest control company to another and choose the one that's right for you?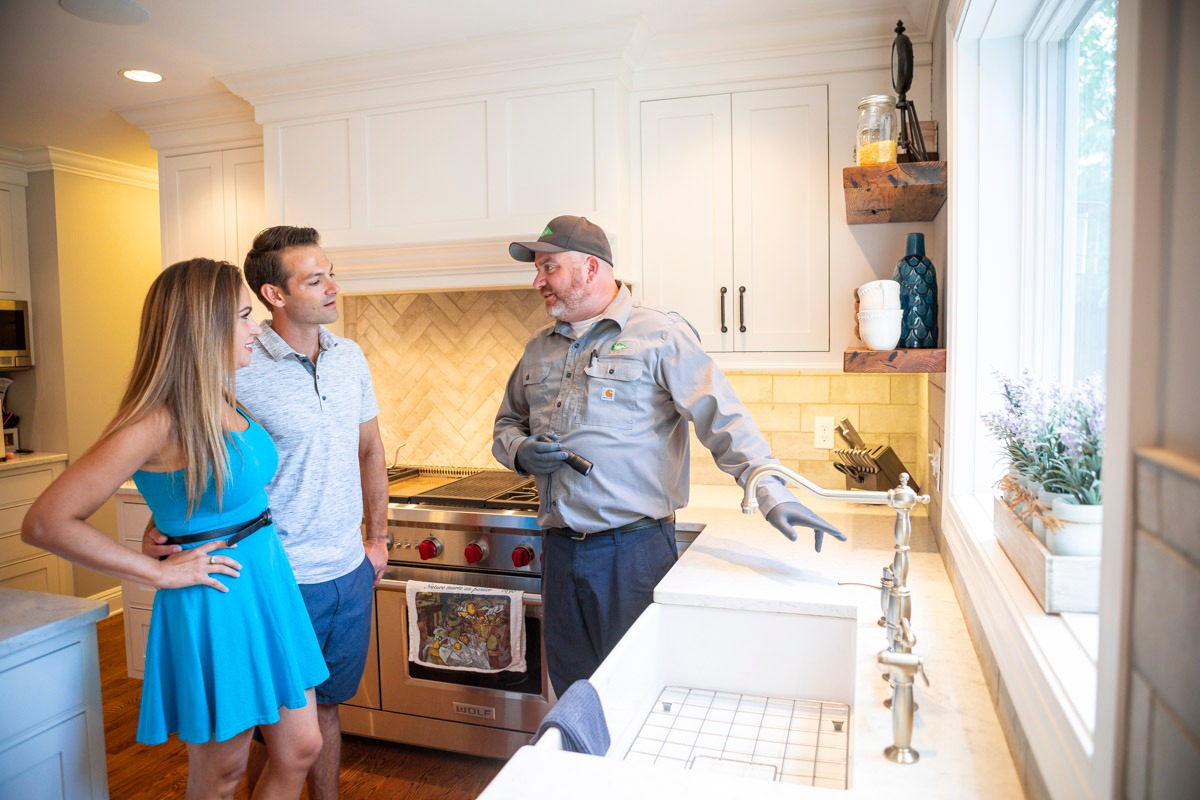 If you're going to invest money into pest control services, you want to make sure that you're getting your full value. That means choosing a company that uses best practices. But you might also be looking for added value by choosing a company that offers additional services and can handle other wants and needs around your property, too.

To help you get started in the process, we've rounded up a list of some of the best pest control companies in Bucks and Montgomery Counties. We want you to feel confident that you're making a wise choice.
Pest Control in Montgomery County and Bucks County
A quick search for pest control in Bucks County or Montgomery County will definitely reveal a number of options.

Here are some of the companies that we think do a great job at pest services.
1. Cooper Pest Solutions
Although Cooper Pest Solutions is based out of Lawrenceville, New Jersey, they do service both Bucks and Montgomery Counties, as well as Philadelphia County. Cooper Pest was acquired by Terminix in 2018 but retains its name, which has been around since the 1950s.
2. Viking Pest Control
Viking Pest Control is a large company whose service area is throughout New Jersey, Pennsylvania, Maryland, and Delaware. The company has a lot of experience and provides services to both commercial and residential clients.
3. Moyer Pest Control
Moyer Pest Control has its corporate offices in Telford, PA but does provide pest control in Bucks County, and other counties, as well. In addition to pest control, they also offer lawn care, tree care, pool care, and even delve into services like plumbing, HVAC, water quality, and heating fuels.
4. Green Pest Solutions
Green Pest Solutions is the local pest division of Green Lawn Fertilizing, based in West Chester, Pennsylvania. They service Pennsylvania, New Jersey, and Delaware.
5. Joshua Tree Pest Control
As you compare your pest control company options, we would love for you to also consider Joshua Tree Pest Control. We transitioned into pest control services slowly and deliberately after a lot of demand from our clients who have already come to know us for our lawn, tree, and shrub care.
How These Pest Control Services in Bucks and Montgomery Counties Stack Up
All of the companies on this list are reputable options. But you're probably wondering what makes them different and why you might choose one over the other. Here are a few considerations to keep in mind as you make your choice.
Looking at Reviews
One effective way to compare companies is to look at their online reviews. Check out our 400+ reviews at our Lehigh Valley location This is an excellent way to gauge what others think about the company before you hire them. We typically advise looking for a company that has at least a 4.5-star rating.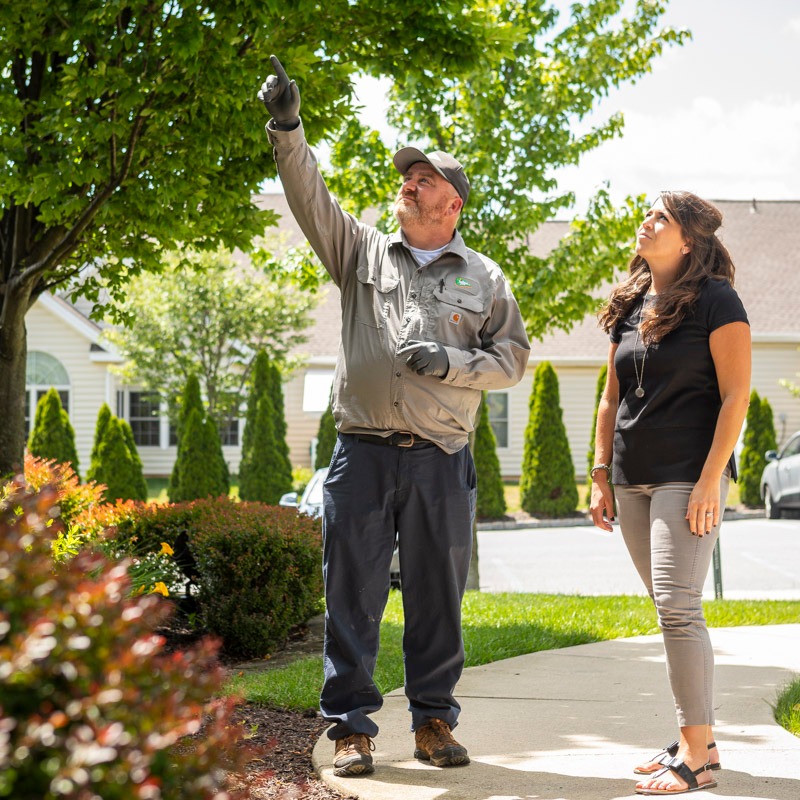 All of these pest control companies have good ratings which is why they're on our list as some of the best pest control services in Bucks and Montgomery Counties.
Exploring Services
Another area to look at is what additional services the companies offer. It can be a value-add if they can handle additional areas of your property. Of course, you want to make sure that they are still offering great service even in these other areas.

Sometimes when companies diversify too much, they become a "jack of all trades, master of none."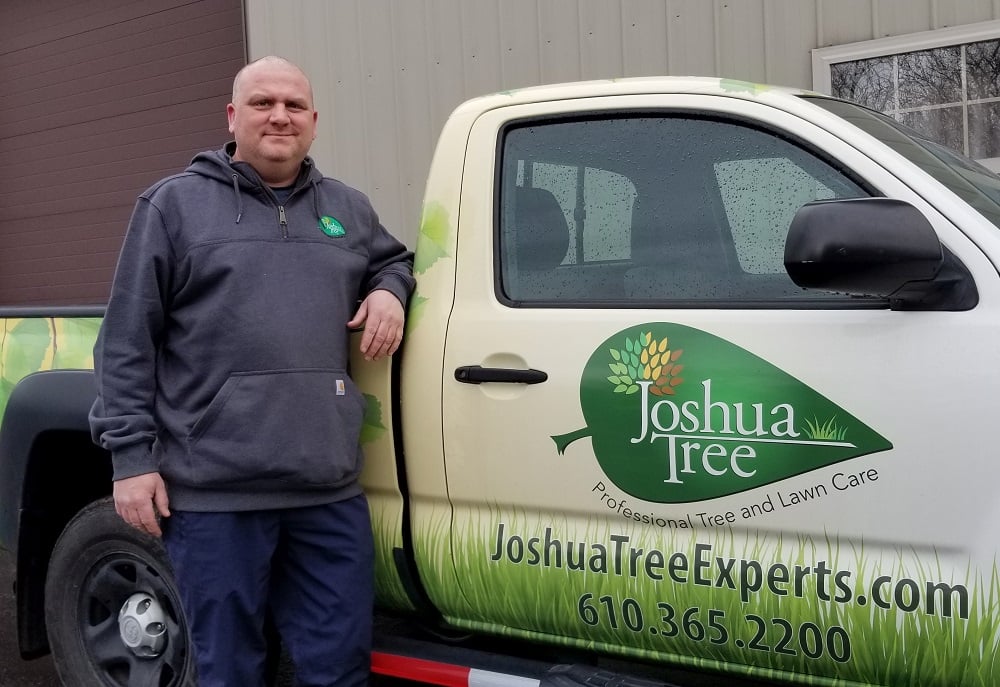 That is why when Joshua Tree expanded our service offerings, we did it incredibly deliberately and by bringing in experts from the field. We hired a Pest Control Specialist, Brian Gillette, to run our pest control division. As we mentioned, we began offering pest control because of frequent requests from our customers. But we wanted to make sure that we did it right.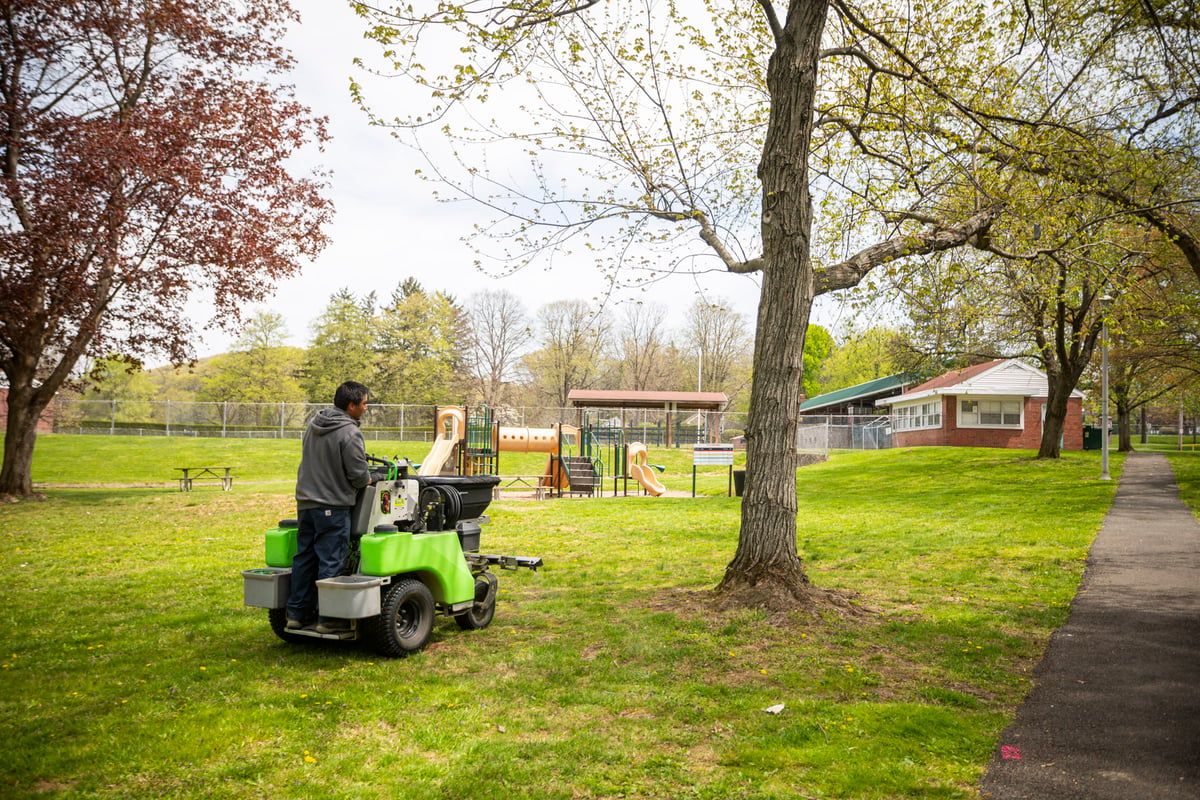 In addition to pest control, we also offer lawn and tree, and shrub care. And like pest control, each of these divisions is headed by experts.
Looking at Ability to Meet Your Needs
Another area that you should explore is whether the pest control company you're looking at will truly have the ability to meet your needs.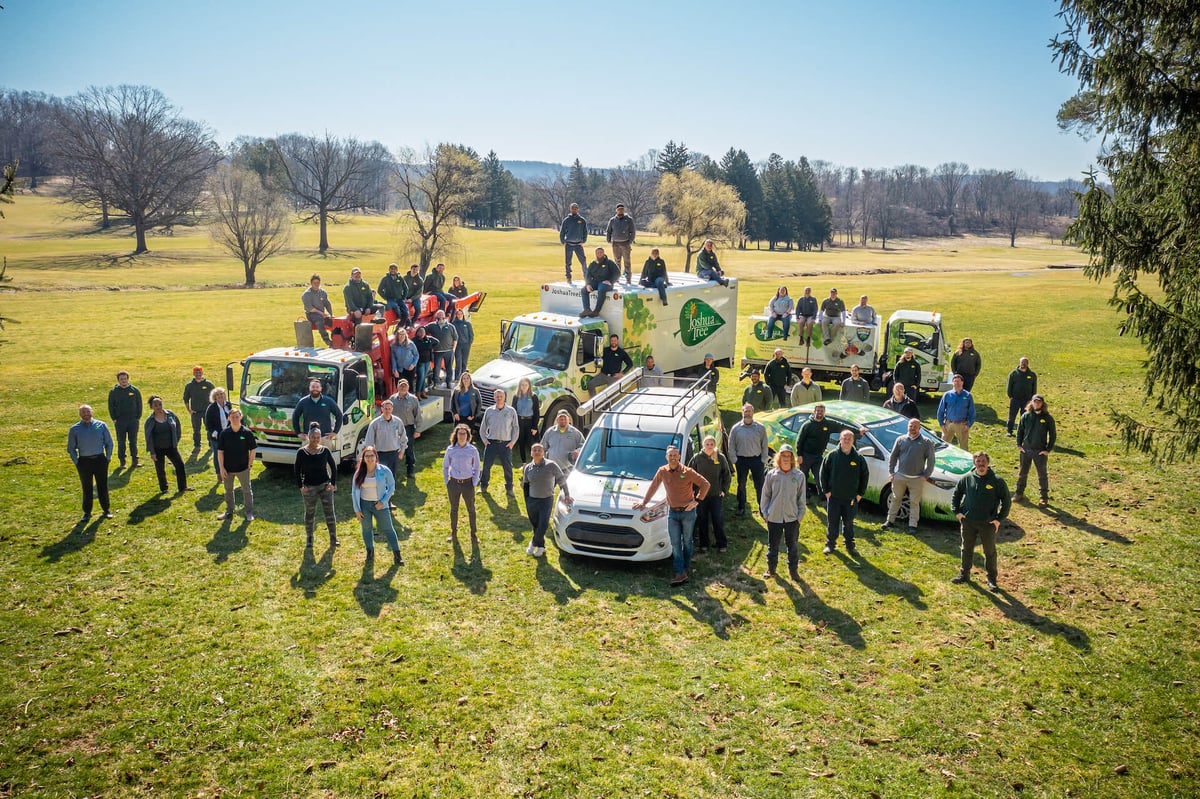 You probably don't want a tiny little one- or two-person operation like a lot of the smaller pest control services in Bucks and Montgomery Counties. We didn't put these on our list because they don't have the best reviews and some really small companies just don't have the capacity to meet all of their clients' needs.

You want a company that has a robust staff but is still in touch with clients' wants and needs and even forms personal relationships (getting to know the people that they work for).
Choosing the Best Pest Control Services in Bucks and Montgomery Counties
At the end of the day, choosing the best pest control company is important. After all, you want to feel confident that you're going to get the best service and results.

Whether you're looking at one of these five companies or others, we know the overwhelming number of options can feel daunting. But we're here to help guide you in the process. You can ask us questions or count on us for honest information if there's ever anything that doesn't make sense.

While it might take time to do this research, we commend you for it. Ultimately, it will pay off with the confidence that you've made the right choice.

If you're interested in learning more about pest control services for your Buxmont, PA home, contact us for a free pest control quote or give us a call at 610-365-2200 so that we can answer your questions.