You're not happy with your lawn care service and it's become a point of frustration for you. Whether it's because their service is getting increasingly sloppy, you're getting less than desirable results, or you find them difficult to reach when you have a question or concern, you've reached a point where you want a change. When you invest in a service you expect certain results and if your lawn care company is not living up to their end of the bargain then there is no reason to continue to be unhappy.
Still, you may feel overwhelmed by the process of switching lawn care companies. You want to get through the cancellation process without any drama and you don't want to wind up in this spot again. In other words, you don't want to go through the process of canceling your lawn service only to have to do it again with the company you hire next. That means finding a company that is going to give you a drastically different experience from your current company. You don't want just more of the same. You're looking for a big change.
Before You Cancel Your Lawn Service
Before you start on that path toward making a change, open a discussion with your existing lawn care company. It's not fair to leave without letting the company know where they aren't meeting your expectations and allowing them to address those concerns. Although your mind may already be made, you at least should notify your company as to why you've come to that decision.
Most likely your concerns are one of the following 7 items, which are the most common reasons that customers switch lawn care services. All of these concerns are valid, and chances are, if you're thinking about switching lawn companies, you've probably already experienced more than one of them.
1. Poor Weed Control
Weeds are a huge homeowner frustration and probably one of the main reasons why you looked into hiring a lawn care service in the first place. That's why the fact that you're still having such a problem with weeds is a major source of contention with your existing lawn care company. If you feel as though your lawn care company doesn't have a good handle on easily controlled weeds on your property, then you have to question if they're the best fit.
2. Poor Lawn Color or Thickness
You hired a lawn care company because you want a lush, green lawn. If your lawn is struggling with color or thickness, and your lawn care company hasn't offered solutions (such as seeding or soil testing), then they may be the kind of company that is more focused on just hanging an invoice than actually solving the problem. There are often simple additions that can fix these issues and they should be suggested to you. If you're investing in lawn care and not getting the desired results, or suggestions for how to achieve them, it's possibly time to think about switching lawn companies.
3. Lawn Insect Damage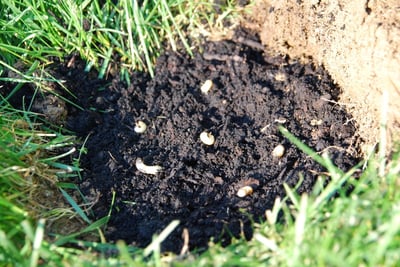 Insects can be incredibly destructive. A comprehensive lawn care program should include seeking out troublesome insect problems and appropriately handling them. Whether it's because your company doesn't offer a comprehensive program that includes preventative treatments for insects like grubs and chinch bugs, or you simply don't feel as though they're experienced enough to spot an insect concern, these are very valid reasons for switching lawn companies.
4. Poor Communication
Is your lawn care company returning your calls when you have a question or a concern? Are they leaving behind communication about your property after they leave? Are they at least showing up when they say they will? These are all problems related to communication and it's definitely a common issue in the lawn care industry. Some lawn care companies get a bad reputation for failing to show up when they say they will or not returning calls—but not all companies are like this. You invest in your lawn care company and you deserve better treatment than that.
5. Lack of Trust
This is another area where the lawn care industry can get a bad rap. While there are certainly some exceptions, in general, lawn care companies have a high rate of turnover. Therefore, in a lot of cases, it's unusual for the same technician to stay with the same company for very long. Unfortunately, this can affect the service they provide. You may have also experienced confusion such as receiving contradicting answers from technician to another company representative or even getting excuses for why something wasn't done properly. All of this can lead to a lack of trust. If you can't trust the company that is out there servicing your lawn, then it is time to start thinking about canceling that lawn service.
6. A Poor Show of Professionalism
Is your lawn care company's technician out there servicing your lawn in a tank top and shorts or do they wear a uniform? Do they have a branded company vehicle or are they driving a beat-up pick-up? Are they smoking on your property, playing loud music, or using bad language? Unfortunately, we've seen a lot of companies that lack a sense of professionalism operating on lawns in our area. That damages the industry's reputation as a whole and you should seek out a company that upholds a certain level of a professionalism.
Take the example of the company that lets their technician spray chemicals in shorts rather than wear a uniform. Not only is that unprofessional but it's also unsafe, and it should make you question what kind of certifications that individual holds if they're making such a misguided choice. You have to wonder: What other poor choices do they make on my lawn? This is definitely a red flag that it's time to cancel.
7. Little or No Customer Service
Providing good customer service should be part of the overall experience with your lawn care company. But the truth is that many companies lack this skill. If they're small, it might be that they're stretched too thin but be able to offer a quality customer service experience to each client. But we also hear that the large companies really lack in customer service as well, often because they've automated so many of their features. You don't talk to a live person on the phone and you feel as though it's difficult to actually reach someone when you have a question or a concern. It becomes a frustrating experience.
Research Before
Switching Lawn Companies
If you're fed up with dealing with these issues and you've reached a point where you plan to switch, it's time to do some research. Being able to find what you need in a lawn care company means exploring your options in order to make an educated decision. Note that you should start the research process before canceling your lawn service so that there is no downtime where your lawn is not being serviced.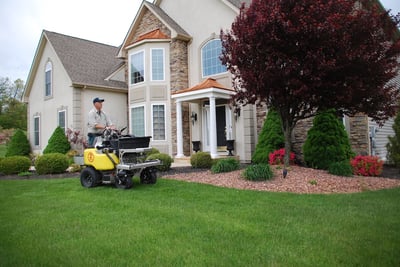 There are a lot of lawn care companies in Allentown, Bethlehem, or Easton, PA to choose from and finding the best lawn care service means exploring those options. Ask for referrals from friends and family, read reviews online, and don't hesitate to call those companies that you're considering and ask them questions. Having already worked with a lawn care company, you should have a good sense of what you didn't like about their service (such as the points above), so find out how the companies you're considering are different.
You should also get prospective providers to come to your home and look at your lawn. A lot of reputable companies will offer a free consultation that includes a walk-through of your lawn and a discussion of what services might be needed. It may be a red flag if a company just tries to sell you services over the phone without ever performing a professional consultation identifying specific concerns on your lawn. Lawn care is not a one-size-fits-all approach and companies that sell it that way may not have the best interest of your lawn at heart.
As you compare companies, be careful not to compare on price alone. Which company is offering you the most value for your investment? Value and price are two very different factors. Sadly, many companies out there will lowball the price (shorting you on services your lawn really needs) so that they'll get the job. Once you start working with them, and they start suggesting all the add-ons you really need, the price may be higher than their competition was in the first place. Make sure you know what's being included in the price you're quoted.
Canceling Your Lawn Care Service
You've done your research and you plan to switch, but now it's time to make it official. While this part sounds simple, making that call might feel a bit overwhelming. Go into it knowing that the company may put up a fight to keep you. As discussed earlier, this is the time to go over the reasons that you're canceling.
Be leery of companies that make desperate attempts to keep you such as suddenly dropping their price and trust your instincts that this relationship isn't panning out. If the service wasn't meeting your expectations it's not going to change just because they've lowered their price.
You should also try to get your current lawn care company to put in writing that the service was canceled, by emailing them and requesting a reply. At the very least, write down the name of the person you spoke to and the date and time that you canceled. Some companies are notorious for still coming out and hoping that you haven't moved on. They'll try to get you to at least pay one more bill to them.
Hiring a Lawn Care Company
As you start working with a new lawn service, be sure to provide as much information as you can such as information about the lawn's history, what applications were done in the past, and what changes you're looking for in the future. This will help get things off on the right foot.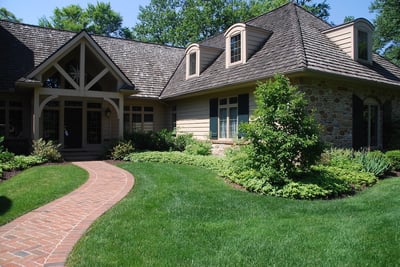 While it's difficult to make big changes, such as switching lawn companies, hopefully, the lessons you've learned from what did not meet your expectations has helped make you a better-educated customer. You know what you like and don't like in a company. The lawn care industry sees a lot of turnover in general. In fact, the average time a customer keeps their current lawn care company on board is only three years. But it doesn't have to be that way.
At Joshua Tree, that's a trend we are changing. We have a lot of happy customers that have been with us for many years because we don't give them a reason to need to switch. In fact, we don't believe customers should have to constantly research and worry about repeatedly canceling their lawn service.
We get a lot of calls from customers that have had these 7 bad experiences with their existing lawn care companies and we want to be different. We put a strong emphasis on customer communication and satisfaction. If we're not doing something the way you want it, you only need to tell us once. We're here to work with your needs in order to get you the lawn you truly desire.
If you're considering switching lawn care companies in Allentown, Bethlehem, or Easton, PA, feel free to contact us for a free consultation or give us a call at 610-365-2200 so that we can answer any questions you may have.