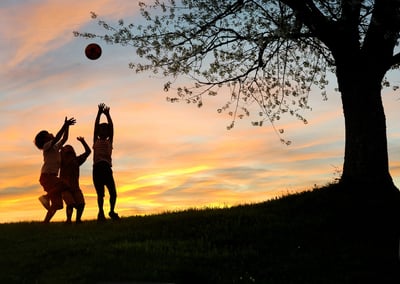 Your trees are valuable assets on your property. This is especially true of your mature trees (those that have been around for 20 years or longer). They may have been a part of your life for many years, having provided the shade for your children when they were little and been there for many memories as they've grown.
Or maybe your trees serve another important purpose for your family such as helping seclude your yard from the neighbors and giving you some privacy. Or, even if you're relatively new to your home, the character offered by the mature trees in your backyard might have been part of what drew you to the property in the first place.
Whatever the reason that you love your aging trees, you want to do everything that you can to extend their life and protect them. The last thing that you want is for your mature trees to die prematurely. This would not only mean having to invest in their removal but it would mean that your entire property could change. You could lose shade over your patio or your home and it will take many years to get a new tree to grow to that size and perform the same way.
It's just not worth the risk to ignore routine maintenance for your mature trees.
While you're not quite sure what that will take, you know that you want to hire a tree service in Bethlehem, PA that will be able to give you all of the right information as well as a plan to help get the most out of your trees.
It may be helpful to know what to expect. That's why we've rounded up some information on what is involved in extending the life of your mature trees. The advice for mature trees can differ from the younger trees on your property and it's important to understand their specific needs.
Start with a Thorough Tree Inspection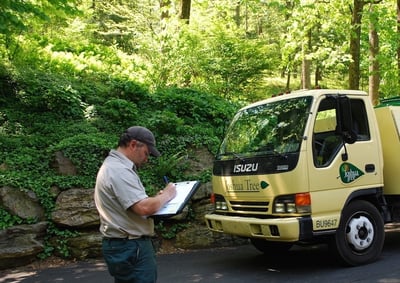 When it comes to examining the health of your mature trees in order to extend their life, it's essential that you first have a systematic inspection performed by a Certified Arborist. This inspection should include a thorough examination of the tree as a whole.
While it is most people's inclination to "look up" when they're looking over a tree, sometimes the problems can actually be in the soil. That's why it's important that a comprehensive tree inspection looks at everything and possibly even includes a soil test if it's deemed necessary.
Some of the questions a tree expert might address during a thorough inspection include the following:
What does the tree look like from afar? What is the shape like?

Is there any discoloration of leaves or any irregularities in leaf shape?

Is there discoloration of the bark or signs of insect activity?

Are there cracks in the limbs or signs of defect?

Are there squirrel nests or other animal inhabitations?
A tree expert might also pose more purposeful questions to gauge your interests and expectations for the tree, including:
Are you happy with the tree the way it is?

What do you not like about the tree?

What is your ultimate goal for this tree?
The inspection process is all about gathering information in order to make an assessment and come up with a game plan for your aging tree. It's quite likely that this plan will include tree trimming for your Bethlehem, PA property, as this is one of the most valuable services when it comes to extending the life of a tree.
Devising and Executing a Game Plan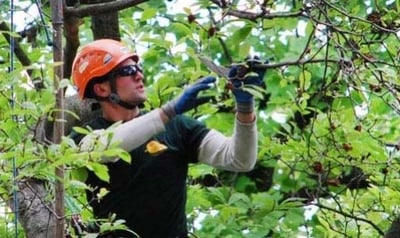 Once your tree has been inspected, a game plan will be put into action. The goal is always to preserve trees as long as possible, however, in some circumstances, a tree may be beyond hope. You don't want to get into a situation where you're just throwing money at it but it's never going to perform.
In some circumstances, such as a tree that is a hazard and at risk of falling, the only option is removal. Sometimes even healthy trees can be very structurally weak, which often comes as a surprise to folks. This behooves the importance of finding a tree expert who has real knowledge and experience. A tree may be receiving ample nutrients and water but due to being structurally weak will ultimately fail anyway.
While it's true that some older trees will have to be removed, there are often ways to extend an older tree's life, such as performing tree trimming on your Bethlehem, PA tree.
Tree pruning involves the removal of selected branches or stems in order to benefit the tree as a whole. The proper term is "pruning," however most people use the term "trimming" to refer to this process.
The Value of Tree Trimming in Mature Trees
With mature trees, pruning is focused on four key elements. A Certified Arborist will examine your tree and determine a trimming plan that addresses each of these four items:
While tree trimming is also very important for young trees, when it comes to aging trees, it can be a matter of life preservation. Tree trimming can give a tree, that is on its way out, as much as five to 10 more years of life by removing dead limbs. In a process called crown cleaning, the dead, dying, or diseased branches will be removed so that the tree doesn't have to send all of its energy and nutrients into those branches in a futile attempt at repairing them.
Your Smart Choice for
Tree Services in the Bethlehem, PA Area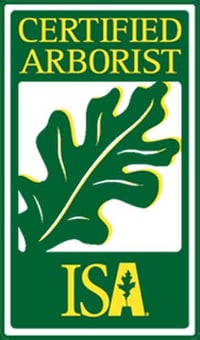 There are a lot of companies in the Lehigh Valley that say they perform tree services in Bethlehem, PA, as well as Allentown and Easton, PA. But you should be wary about trusting the care of your mature trees to just anyone. There's no question that tree pruning requires expert knowledge and experience and performing it incorrectly can cause irreversible damage that could make your aging trees worse off.
Be sure to look for a company that has long-term expertise so that you can feel confident they've seen many problems over the years and know how to deal with them. In addition, look for a company that has ISA Certified Arborists on staff. These highly trained individuals will be able to understand your tree's needs and work with you to preserve their longevity.
You're already worried about the longevity of your mature trees. Don't let the "wrong choice" in tree care give you any more reason for concern. Your wise choice in selecting an experienced tree service in Bethlehem, PA will allow you to cast those fears aside. WIth a true tree care expert handling your mature trees, there simply won't be any reason to worry.
If you'd like the mature trees at your Bethlehem, PA or Allentown or Easton, PA home assessed and would like to learn more about our tree trimming services, contact us for a free consultation and then trust that you'll be in good hands.