Are Your Trees & Shrubs in Imminent Danger?
7 Expert Tips for Protecting Your Landscaping Investment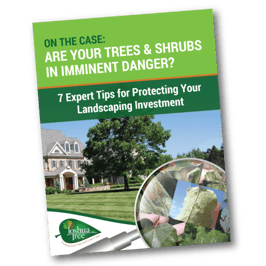 There's a crime afoot! A devious and maniacal secret society of thugs are plotting to destroy your prize landscape plants. They will stop at nothing to take what they want from your healthy trees and shrubs, and move onto their next victims.
Insects, disease, and mites are just some of the perpetrators of this crime. And the worst part is that it goes on right underneath your nose, keeping you clueless until it's too late.

In this tip sheet you'll learn:
The most common tree and shrub pests in the Lehigh Valley
How to identify early warning signs of these problems
What strategies can remedy these issues and keep problems from resurfacing
and more!