3 Signs That Your Trees Are Overdue for Pruning
How to Make Great Choices for Safe & Healthy Trees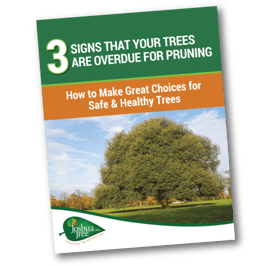 No doubt about it, trees are a beautiful and functional addition to a property. Whether you're on a property with mature trees, or concerned about developing trees on a fairly new landscape, it's important to have some level of understanding of when trees need pruning.
Although some cases may be obvious, we know a lot of people have a degree of uncertainty about when, how, and whom should be pruning their trees.
In this tip sheet you'll learn:
How to identify the most common signs that trees need pruning
How to save money in the long run with the right proactive measures
Questions to ask a potential tree pruning service
and more!